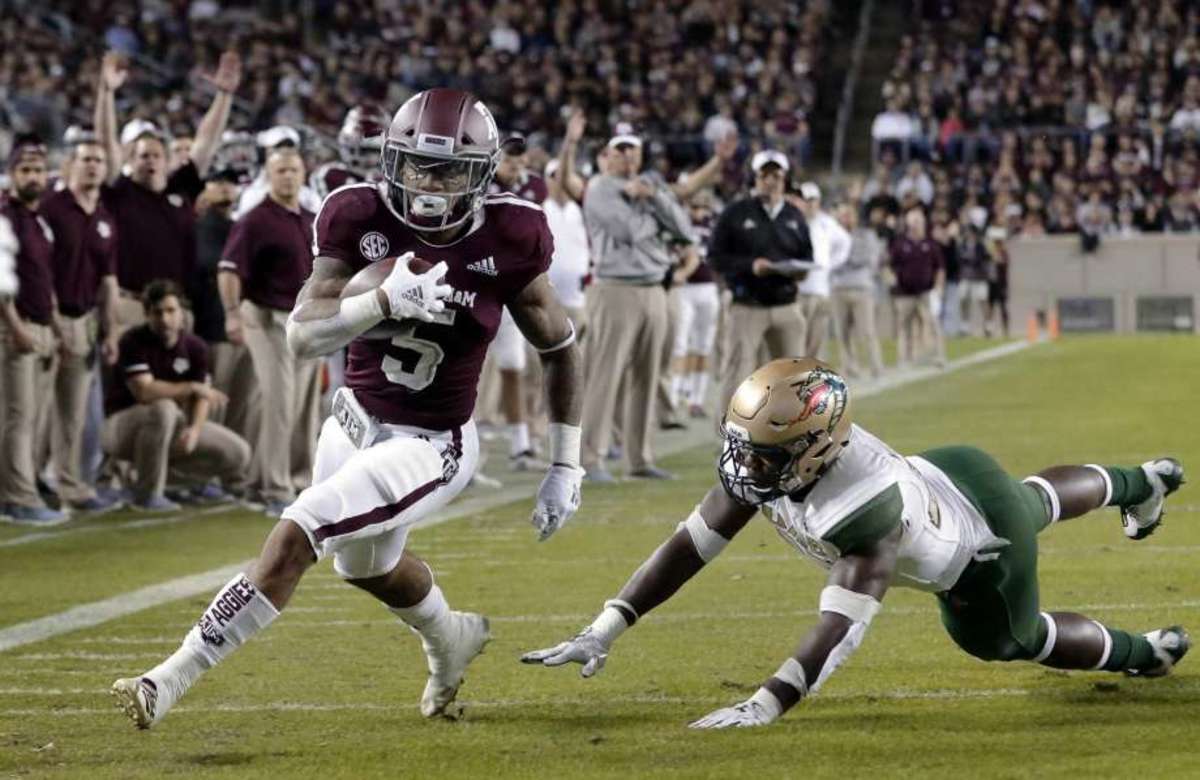 Finally it's here! Draft week! What will the Chicago Bears do? Even after their 12-4 season, the Bears have some needs. Do they fill the obvious need at kicker and take Cole Tracy (#1 ranked kicker out of LSU)? Do they take a pass rusher and give the Mack Truck a protégé? Personally, I think they need to fill the emptiness left behind from trading Jordan Howard. (Please excuse me while I shed a tear in silence.)
Okay, I'm fine, I promise. I loved Jordan Howard, but I understand he didn't fit the current offensive system. He was as good as gone when the Bears hired Nagy. The Bears also lost Benny Cunningham, who signed with the Jaguars, so running back is a big need in this draft. Get pumped, my fellow Bears fans, because our guy is found this week!
For us Bears fans, it won't be too exciting until Friday when they get their first crack at the 2019 class with the 87th overall pick. I actually think waiting until round 3 of this draft is a good thing for the Bears, and it's because of my dude: running back Trayveon Williams. He's projected as a mid-third round pick. Williams is loved in the locker room and has fantastic football knowledge. He can definitely bring more to this team than just skills and running, but let's dive in a little.
According to NFL.com and the official combine measurements, Williams is listed at 5'8" 206lbs. As a junior at Texas A&M, Williams posted an impressive stat line of 1,760 rushing yards, averaging 6.5 yards per carry with 18 touchdowns. He also caught 27 passes for 278 yards and one receiving touchdown.
Now, I know what you're thinking. Why should the Bears and Matt Nagy take a guy who only caught 27 passes as a running back and only recorded ONE receiving touchdown? It's because he averaged 10.3 yards per catch! He has quickness and elusiveness that's needed at the next level.
Put Williams and Cohen in the backfield together and you have a dynamic two-headed monster. Opposing defenses won't know which way the ball is going. They can't cover both of them, Allen Robinson, Anthony Miller, and Taylor Gabriel at the same time.
Now most of the time, sure, Nagy's offense will have only one running back in the backfield at a time. Selecting Williams gives them the opportunity to bluff. Every defensive coordinator in the league last year saw Tarik Cohen become the pass-catching monster that he can be, but that's about all he can be. Yes he can run the ball too, but he's small and easily taken down.
Williams won't be that guy. Williams is a hard runner who, if given a hole, can hit it with speed and not look back. He's a guy that can absorb multiple hits and bounce right off defenders to keep moving forward. He reminds me a lot of Kareem Hunt (5'11" and 216lbs) with better lateral movement.
We all know Matt Nagy loved Kareem Hunt during his time with Kansas City and we all heard the talk of the town in bringing him to Chicago. Unfortunately, Cleveland beat us to it, and that's ok! We'll get our guy in Trayveon Williams. He can be a shining star in this league if given the right situation and coaches. I believe Matt Nagy and the Bears are the perfect fit for him! If you don't believe me, then just watch this highlight reel and get pumped up!
---
Featured Photo: 12thman.com