So, we all might remember the great ride that was the 2018 Chicago Bears, from the lows of Parkey to the highs of watching this team truly become a family and grow together. The 2019 team is returning pretty much the same as 2018. The only major changes are Clinton-Dix replacing Amos, and Skrine replacing Callahan.
The Bears "might be better on paper?" Really? If I remember correctly, the Bears beat the Vikings twice this last season. Kirk Cousins didn't play as well as he should have? Due to his offensive line? No, that is just what Kirk has done his whole career. They drafted two interior offensive lineman to help him. But guess what, you still have three other holes. The Bears will have Mack and Floyd coming off the edges, and let's not forget Hicks up the middle as well. Good luck stopping all of them.
The NFC North is still the Bears division to win. Want to talk about all the pieces that the Vikings added? Let's see all the weapons that the Bears added in the draft and free agency. Montgomery, Ridley, Davis and Patterson. Not to mention this is now another year under Nagy's offense. That means the growth you saw on a weekly basis last year will just continue. Trubisky will have the full reigns of this offense, Miller will be healthy, and we all saw what he did while injured last season.
To truly think that the Vikings are the better team is slightly crazy. Are they a good team? Yes, but not better. Numbers show that from last season. Cousins also just seems to have an issue throughout a whole season to just be average. He can put up big numbers, but his team always ends up right around that .500 mark. That will not get you into the playoffs unless you are really lucky. Actually, the Vikings needed to win that last game vs. the Bears in 2018 to make the playoffs. What happened in that one?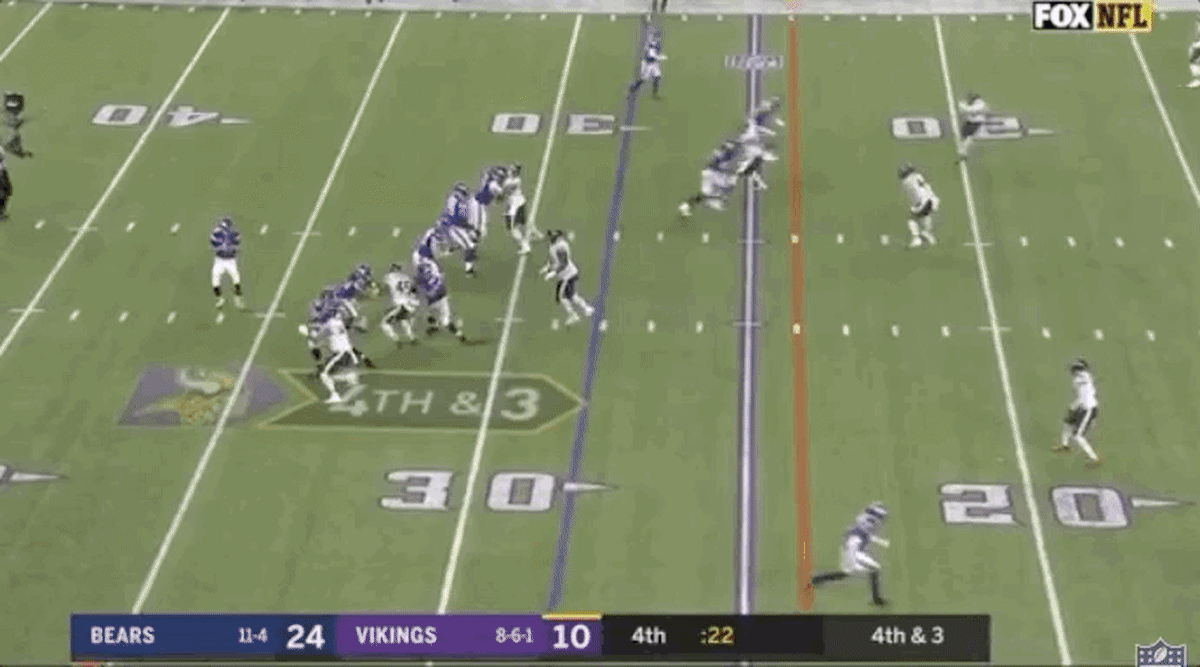 That was another Bears win to end the season and eliminate the Vikings from the playoffs. So in the end, the North runs through the rough road of the Windy City of Chicago. The Monsters of the Miday are back, and the Vikings better not take them lightly.
---
Featured Photo: ChicagoBears/Twitter