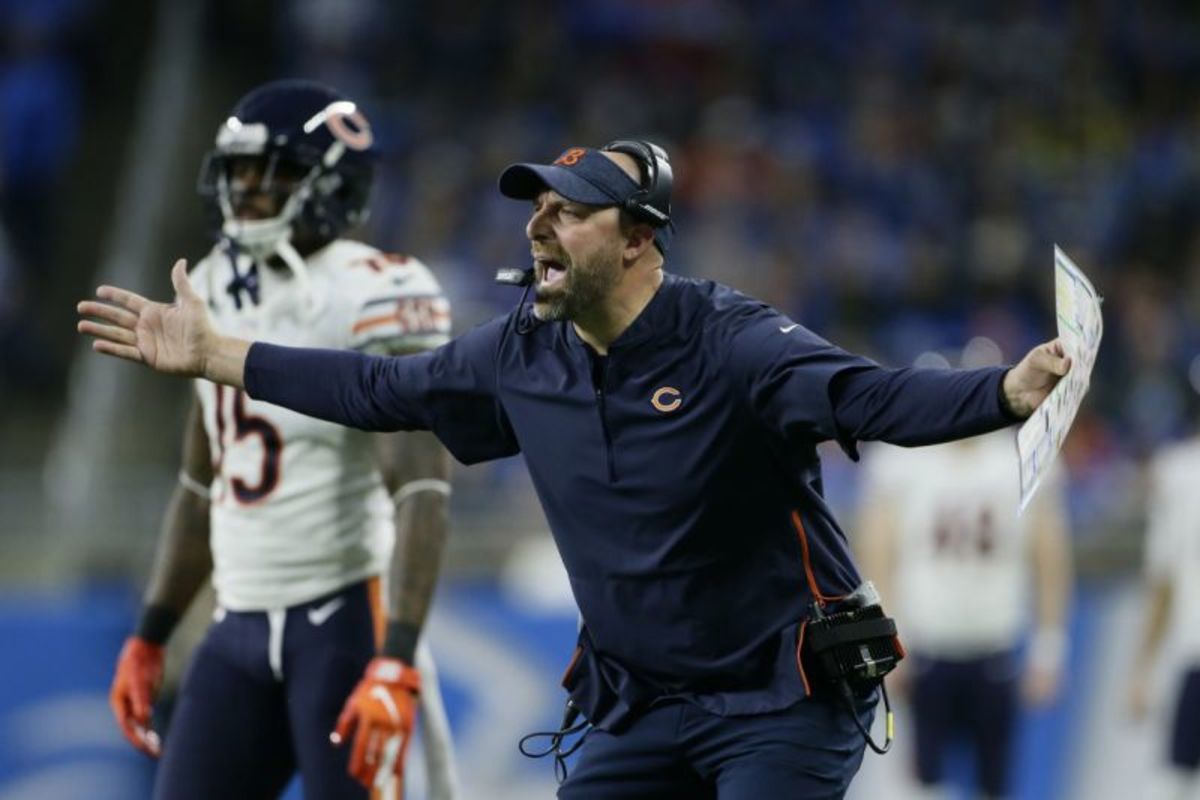 Some people will say that the kicker in football doesn't matter. Those people are wrong. I know they're wrong. Bears head coach Matt Nagy knows they're wrong. We only have to go back to the last game the Bears played for evidence on the matter.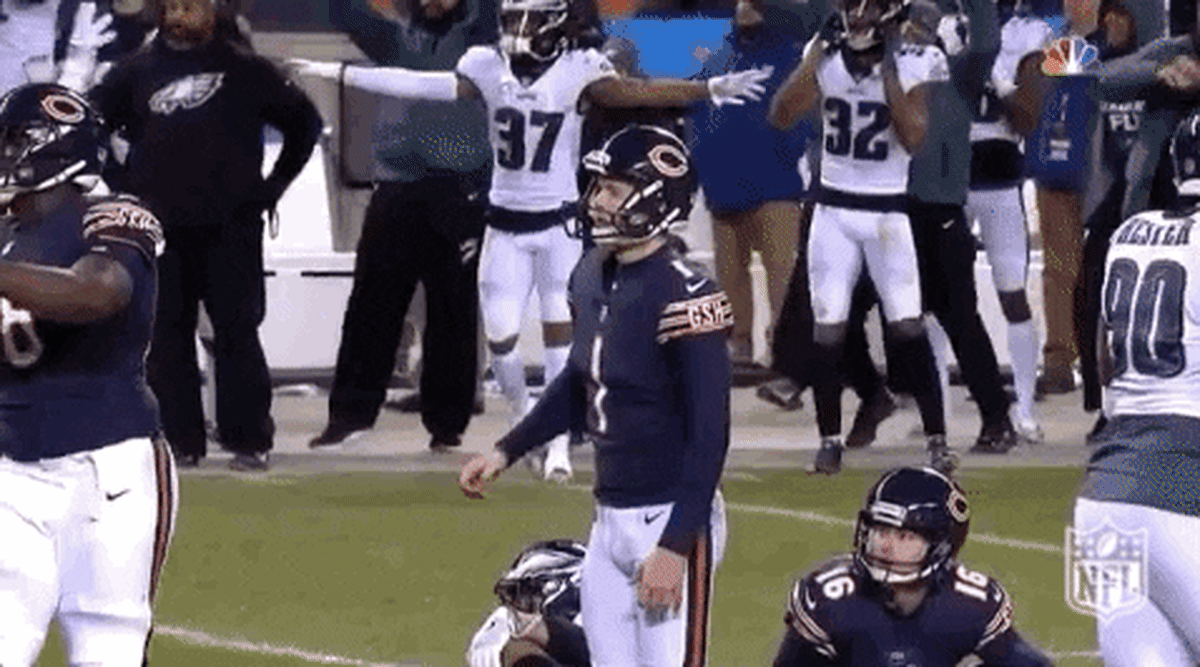 Finding a competent replacement for Cody Parkey is vitally important to the Bears' success moving into next season. You cannot let what happened in the playoffs last year repeat itself.
Ryan Pace has brought an astounding EIGHT kickers into mini-camp to try to fix the position.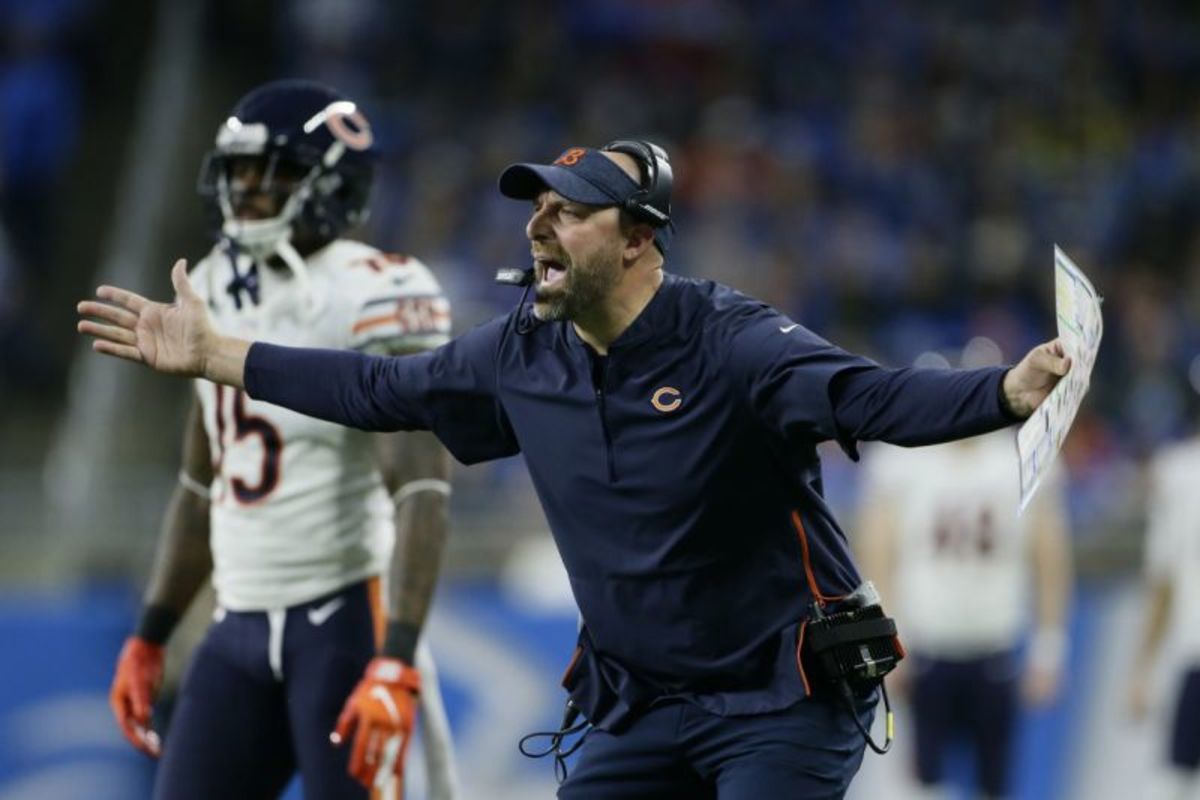 Ultimately, one will come out ahead, and it is Matt Nagy's job to choose the right one. Part of what makes picking a kicker out of practice is simulating pressure. Well, the reigning coach of the year found a way.
I can't tell you how much I love this move by Nagy. Don't ignore the elephant in the room, embrace it. Whoever the one kicker is that makes the 53-man roster is going to carry the Cody Parkey pressure on him the entire year. Guess what, get used to it. There's no better time to put that out there than day one.
You bring these guys in and make sure they know what is on the line. You put up or shut up. Can't deal with the pressure? There's the door. There are seven other guys bidding for your job. He even had one quote that was even better. Last year was awesome, but it ended in failure and Nagy won't accept that.
There's a reason Nagy won coach of the year in his first ever season as a head coach. Yes, he has fun, but he sets a standard and doesn't accept an inch less. That is the coach of your Chicago Bears, be proud. If there is one man to have faith in getting this thing right, it's your guy, Matt Nagy.
---
Featured Photo: Yahoo! Sports