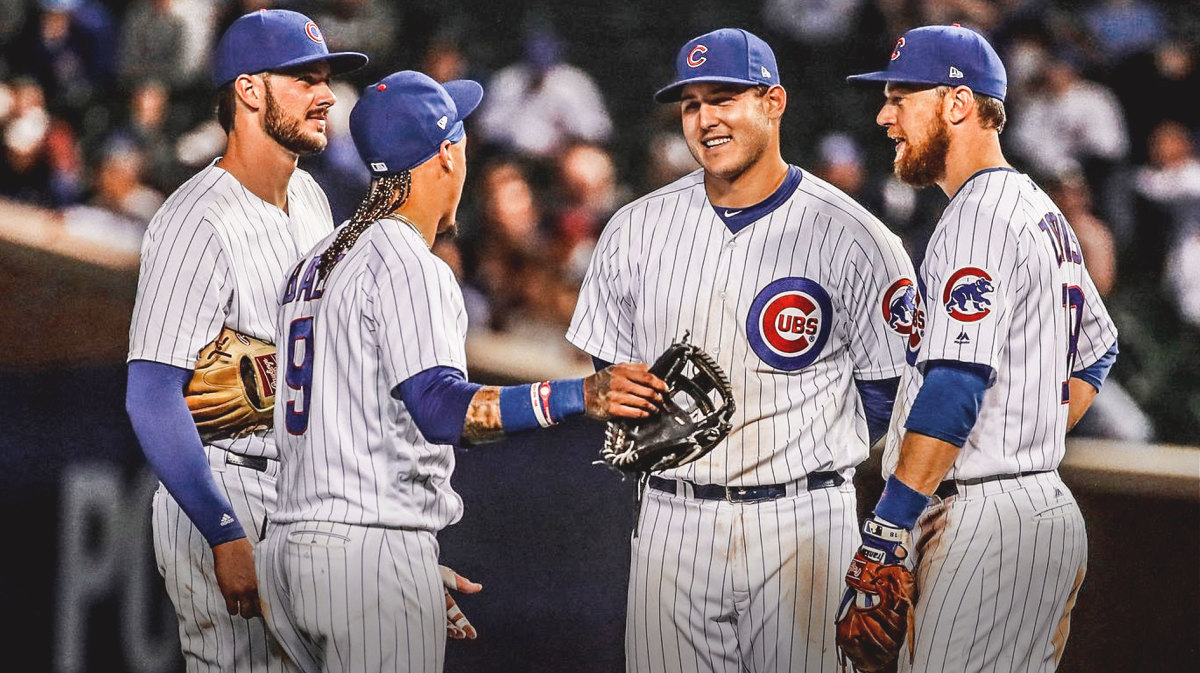 This Monday edition comes with great joy to say "Our Chicago Cubs may just be the best team in baseball". While this may surprise many, the Cubs have become quite the giant killers as of late. After their nightmare start to the season, the Cubs haven't lost a series since April 4-6 when they traveled up to Milwaukee. Speaking of the rival Brewers, they came into town this weekend for a heavyweight bout with the division lead on the line. The two National League powerhouses traded blows all weekend, but in the end, the Northsiders managed to defeat Milwaukee 4-1 in Sunday night's rubber match.
The ball club has compiled quite the resume since their 2-7 start, besting teams such as the Dodgers, Cardinals, Diamondbacks, and Mariners along the way. The club is 22-7 since April 7th, and the much-discussed bullpen has been less than an earned run better than any team in baseball. The lineup has managed to tighten up as there seem to be no guaranteed outs in the order as of late for opposing pitchers to feast on. And as we have discussed in recent editions of the stool, the starting pitching has that 2016 feel to it again. The competition between Jon Lester, Kyle Hendricks, Jose Quintana, and Cole Hamels has the starters pitching deep into games as they work to outperform each other.
This Cubs team is fun again, and if there is one thing I've learned about Theo Epstein in his time as President of Baseball Operations, it is that he will not sit on his hands. The deadline will come and he will make the improvements to an injured bullpen or add a needed position player. I mentioned on a podcast going into 2019 that there were had three keys to having a successful season this year. The first was getting Kris Bryant healthy and back to his MVP form, and this seems to be occurring after a slow start. The second was Willson Contreras playing at the 2017 pace he kept up prior to his injury, and Willy has been spectacular to start the year. The final key for me was the health of the starting rotation. Minus a Lester tweak, all has been well in that regard. The Cubs are hot right now, and while I may be getting ahead of myself, I am excited to see this ballclub handle the best teams in the National League. The walk-off Cubs have regained that 2016 vibe, and as a Cubs fan, I could not be happier right now. Thank you all for hearing me vent about my excitement, and I look forward to you all reading my inevitable "we suck again" blog sometime in August! So pour out a brew and cheers to beating the crew! Go Cubs!
---
Featured Photo: Clutchpoints.com