For the last few years, the Chicago Bears have been using the 1940's jerseys as their classic alternate jerseys. This past season, they also brought back the orange jerseys, which was a fan and player favorite. Near the end of the season, the organization mentioned they would have a different classic jersey starting in 2019 for their 100th season and put the 1940s-style away for the time being.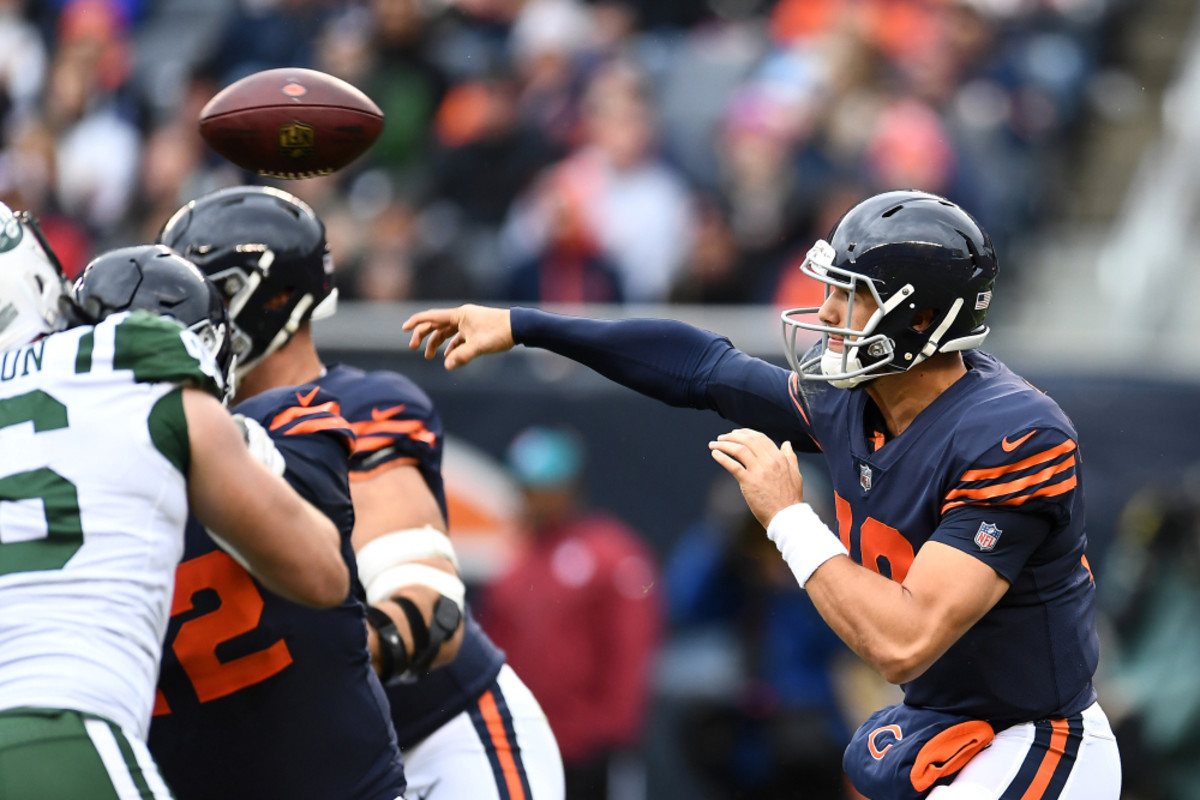 Since we learned about that, fans have been wondering what this jersey could be. Could it be the 1920's blue and orange striped jerseys? Maybe it would be a mix of some different styles? We were told that the team would reveal these on June 7th at their 100th celebration weekend.
As of this past weekend, it seems like these jerseys might have leaked via a sporting goods store in Illinois. Do not worry though Bears fans, several other teams had this happen to them this season. Also, these leaked jerseys can't look as bad as the New York Jets new jerseys.
The classic jerseys the Bears will be wearing this season take them back to what they wore in 1936. They are actually some very nice, simple, and clean jerseys. The blue numbers will be a nice change. Will it be a full 1936 inspired throwback, or will they mix some other years with it? We still do not know what pants or socks they will wear. As for helmets, they might not change due to NFL rules, but it would be cool to see a slight change in that department. A mix of different time frames for the team would be a really nice touch to the 100th season.
---
Featured Photo: Heritage Sports Art