Throughout his career as a Blackhawk, Brent Seabrook has had a flair for the dramatic. He's been one of the most underrated leaders in the Blackhawks dressing room. He has scored as many big goals as anyone not named Patrick Kane. When the Hawks needed him most, Brent Seabrook always showed up.
He showed up big-time twice in the second round of the playoffs in 2013 against Detroit. When Jonathan Toews took three consecutive penalties in game five and was melting down in the penalty box, who was there to calm him down? Brent Seabrook.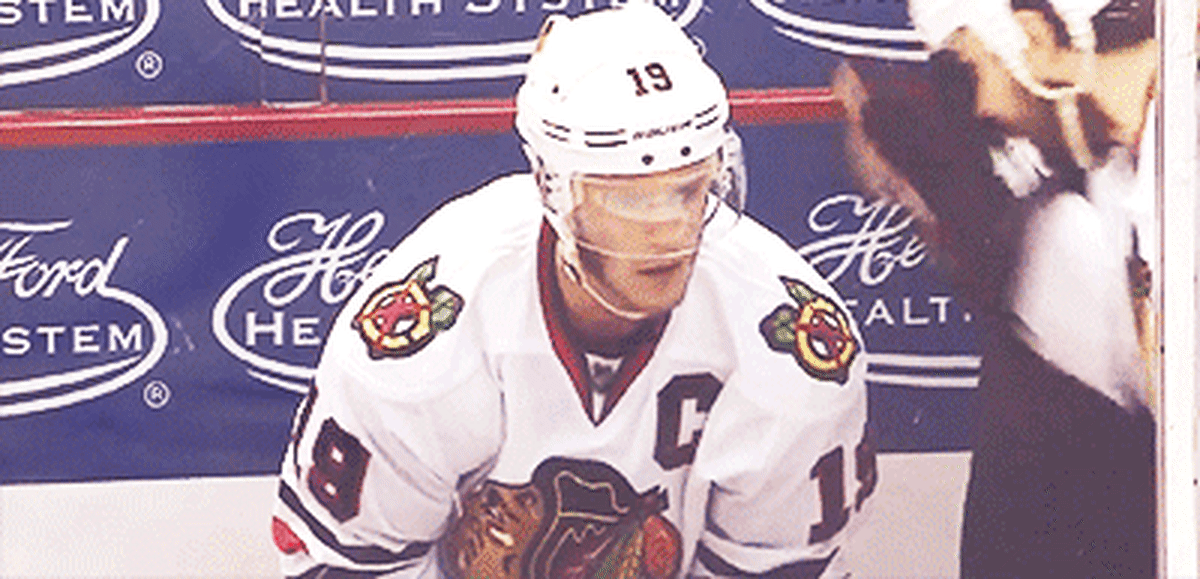 Who scored the goal in overtime of game seven to win the series against Detroit after trailing in the series three games to one? Number 7.
The overtime winner against Calgary to complete the biggest comeback in Blackhawks history. The triple OT winner against Nashville in the 2015 playoffs. Brent Seabrook was born for big moments.
Game four of the 2013 Stanley Cup Final was a roller coaster. The Hawks entered this contest trailing in the series 2-1 to the Boston Bruins. Patrick Kane roofed a back-hander on the rebound to give the Hawks a 3-1 lead midway through the second period. Then Boston scored. Then the Hawks scored. Then the Bruins scored two straight to tie the game at four.
Patrick Sharp gave the Hawks the lead on the powerplay with 8:41 left in the game. He was so excited he fell to the ice trying to celebrate. Could they hold the lead? Nobody could in this game. Boston tied it up a minute later on a bomb from Johnny Boychuck. The Hawks needed this game. They couldn't afford to go down 3-1 to a team of Boston's caliber.
The teams then took a break from scoring all the way to the half-way point of the first overtime period. Both teams were searching for a hero. Or, perhaps it was just Boston searching for a hero. The Hawks knew who their's was. Enter Brent Seabrook to send the series back to Chicago knotted up at two games apiece.
After scoring the biggest goal of his life in game seven vs. Detroit just three weeks earlier, Brent Seabrook was already updating his resume. Whenever the Hawks needed someone, Mr. Overtime always stepped up. The series was tied and the Hawks never looked back. They won the next two contests against Boston and hoisted the Cup for the second time in four seasons.
---
Featured Photo: Michael Irvins/USA Today