The Chicago Bears had an excellent 100th year celebration weekend from the jersey reveal, current players, past players, the meetings, and the panels. One of the biggest panels from the weekend featured quarterbacks Jim McMahon and Mitchell Trubisky. Tons of advice was given and stories were shared. The panel started out with a bang when McMahon passed on the headband to Trubisky.
For the entirety of the panel, Trubisky donned the headband and sunglasses, showing off his swagger. The advice McMahon gave Trubisky was great to see as the young quarterback continues his growth as a player and person. He has such a love for this city already and a love for football in general. He repeatedly noted that he was "blessed to play this game and for this team."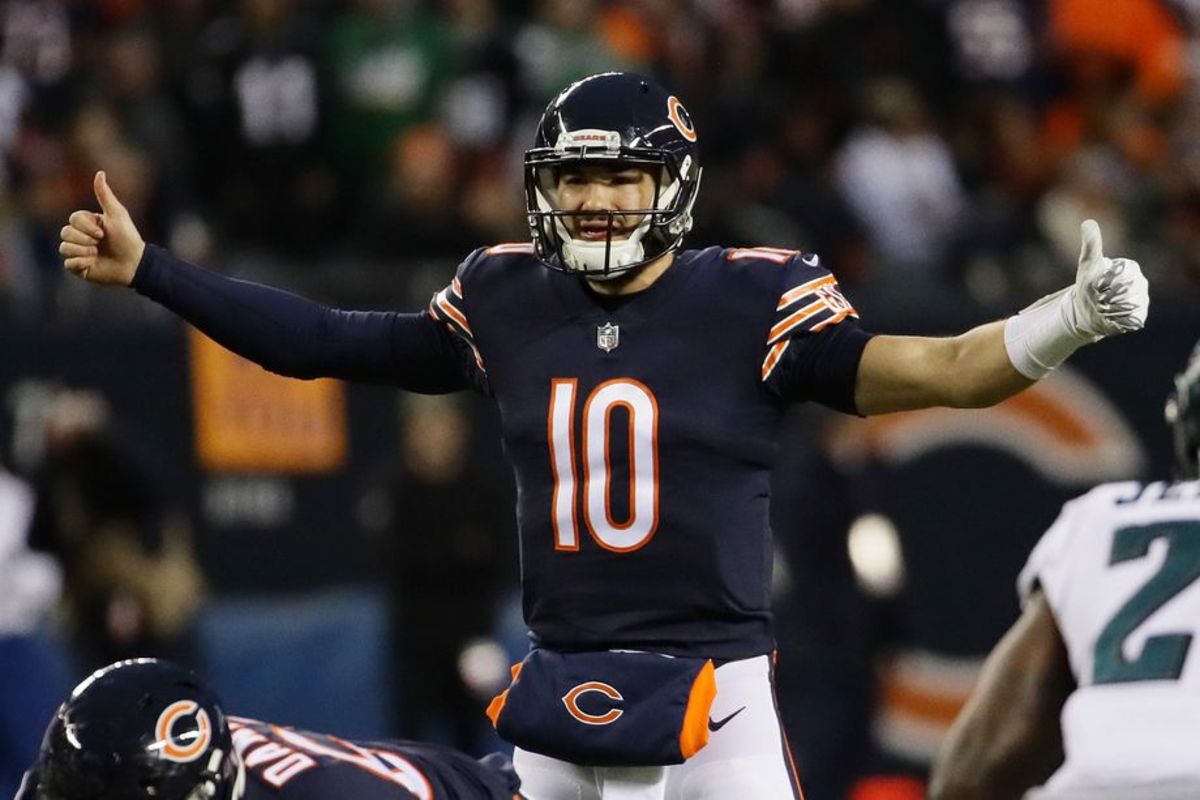 The stories were fun to hear from McMahon. He discussed the beginning of his career and some stories from the Super Bowl-winning season. The best quote from him was: "I think this is a hard-working town. And these fans appreciate hard-working players. And they know who plays hard and who doesn't. If you play hard for Chicago, they'll love you. And if you play hard and win, they'll love you forever."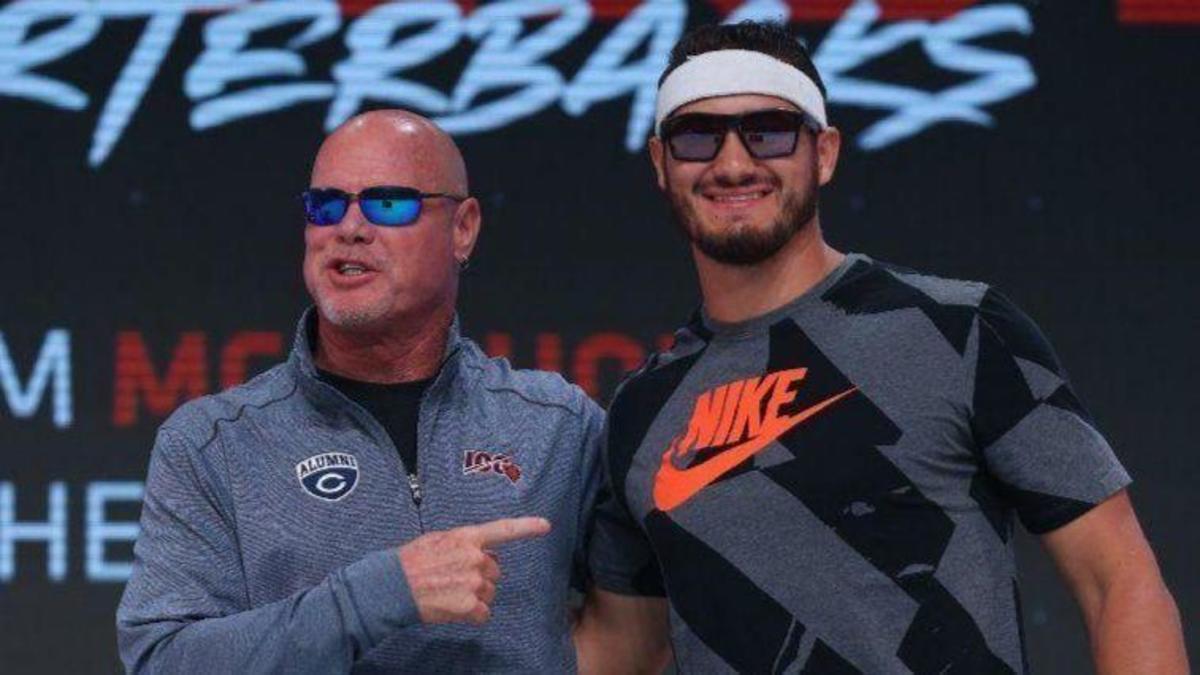 In addition, Trubisky talked about the family atmosphere in Chicago. Both quarterbacks were able to agree on the importance of building a brotherhood with your offensive line. Mitch talked about how he went about that, and it has shown in the events they have recently appeared at. A few weeks back, they threw out the first pitch as a team before a Chicago White Sox game.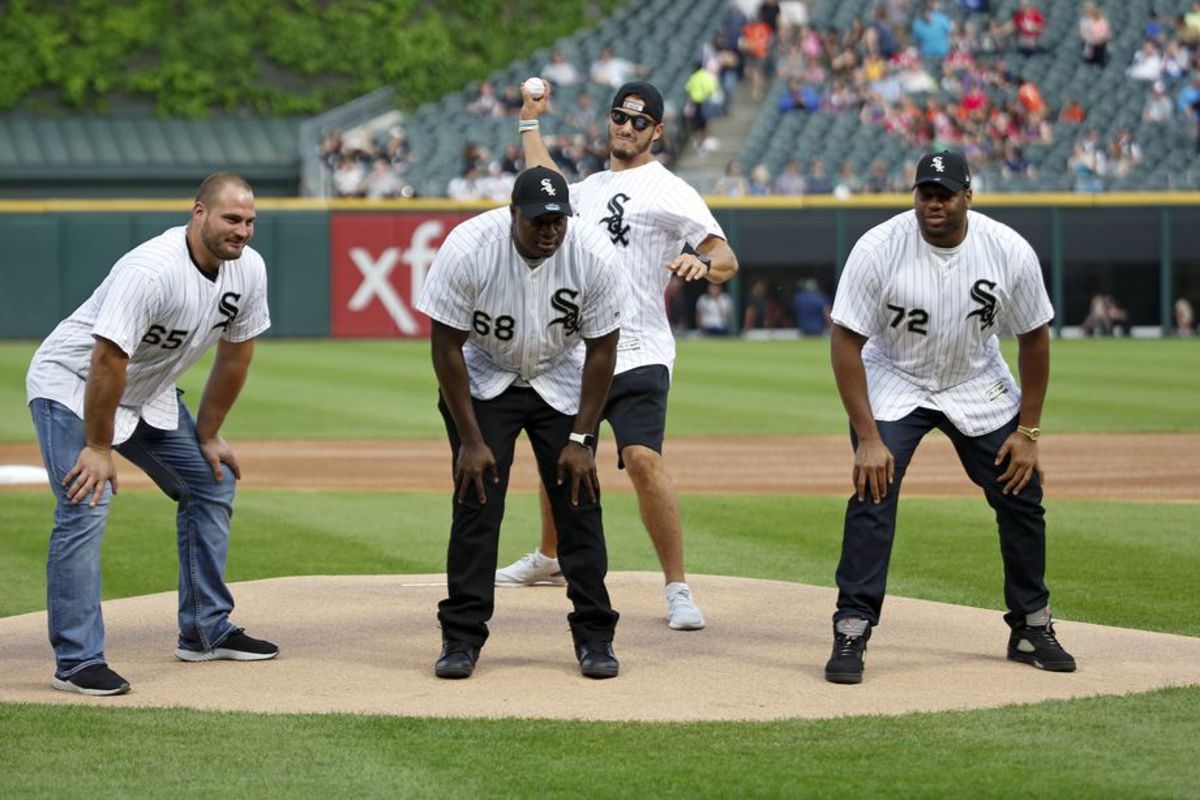 2019 will be a huge year for this team. A majority of the roster is returning and there have been some key additions on the offense. Add in Trubisky having a full year in the system, and this team is poised for greatness. The Pretty Boy Assassin will come out strong this season. He is a true number one quarterback. Now let's finish the job this season Chicago!
---
Featured Photo: Chicago Bears