Remember on Saturday when I said that we would have a series where we hit nine million home runs? Well, that didn't quite happen. We got smacked around by the Rockies for the first two games so we had to go hard in the paint for game three, right?
We fell 8,999,994 dingers short of my prediction, but Tom Skilling gets paid big bucks to be right a fraction of the time so I feel like I get a pass here.
What did happen though was that Cole Hamels put up a semi-gem. Yesterday, he posted nine strikeouts, six hits, and zero earned runs in a solid seven innings, which brought his ERA below 3.00 for the season.
Can we pause to talk about Hamels for a second? The guy is great. I loved when we got him last year because he had a great pedigree. Sure, he wasn't having a great year in Texas, but what player ever goes to Texas and actually does well as a free agent? My wife doesn't follow baseball as feverishly as I do, but she gets in a solid 140 games a year on TV. When Hamels took the mound for his first start, her reaction was "Who is that guy?" I assumed that she just wanted to know who he was and what the cut of his jib was. Wrong, she was wondering who that chiseled surfer dude was on the mound. Honestly, I wasn't mad because I would pay good money to look like that dude (she would pay good money for me to look like that dude too…)
Anyways, Hamels is my dude. Keep doing you Cole!
In other news from yesterday, Javier Baez apparently was auditioning for his PGA Tour card in Colorado.
Is there anything this guy can't do? If you told me tomorrow that he ran out of the park during the stretch, gave a guy CPR at Slugger's and then went three houses back, put out a fire and saved a cat from a tree, I would have to put serious thought into whether or not you were lying.
If you don't like Javy, you don't like baseball…or America. There, I said it. Even my Sox and Cards fans gush over the guy. He is the epitome of every little league player that just enjoys the hell out of playing some baseball, except he is 26-years-old and playing Gold Glove defense while putting himself in the MVP conversation for the second season in a row. My insider Cubs connections tell me that he is literally a little leaguer that just enjoys the hell out of playing some baseball. Can't argue with that. Not a bad bone in his body.
Urban Dictionary defines the word 'Stan' as "an overzealous or obsessive fan of a particular celebrity." Urban Dictionary should also add the phrase 'Javy Baez Stan' and just put a picture of me in there as the definition.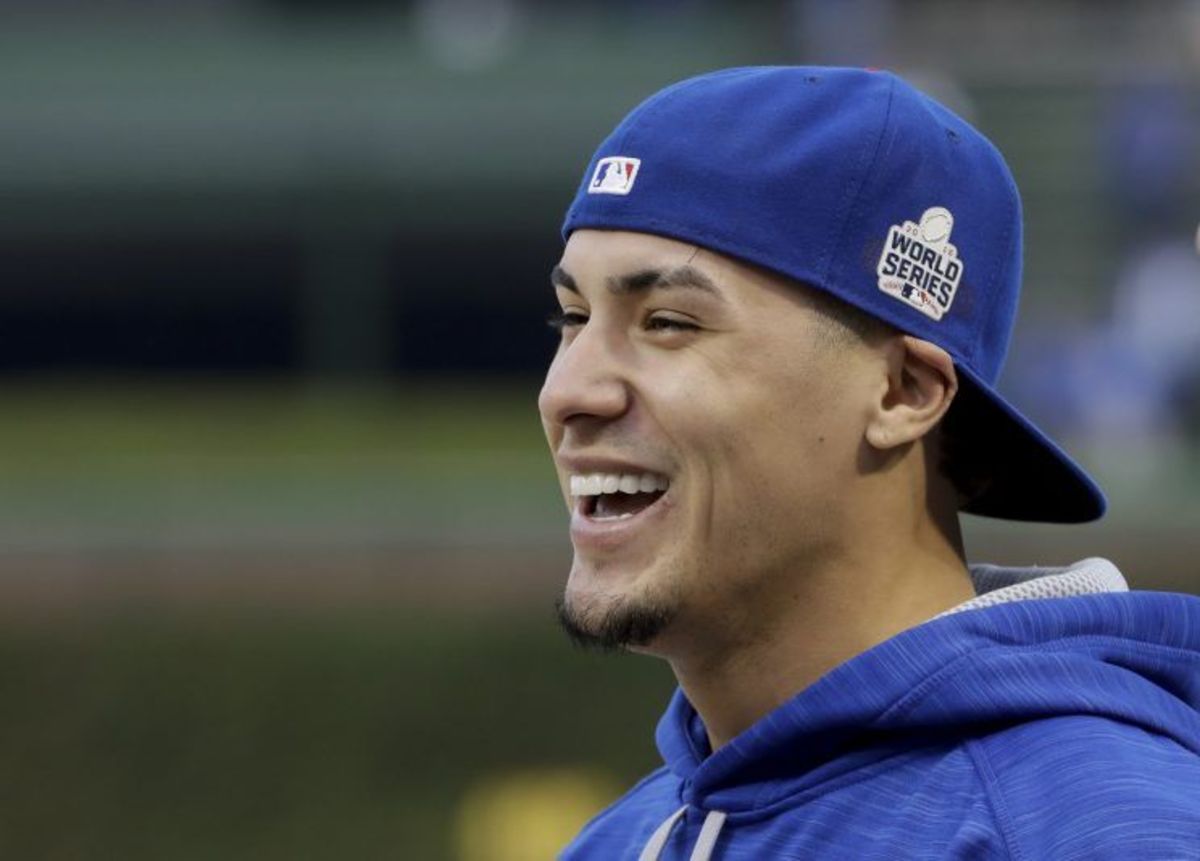 Finally, Kyle Schwarber is getting back to Babe status over the last few days. He won't end there, but I'll take what we are getting from him. I ride for Schwarber. I hope that we never trade him or send him back to Triple A. He's a borderline defensive liability (his arm saves him) and his batting average is below average, but the guy draws walks and hits homers with a flick of his wrists. Speaking of wrists, the man can check a swing. If you haven't noticed it, you will now after reading this. Schwarbs agrees…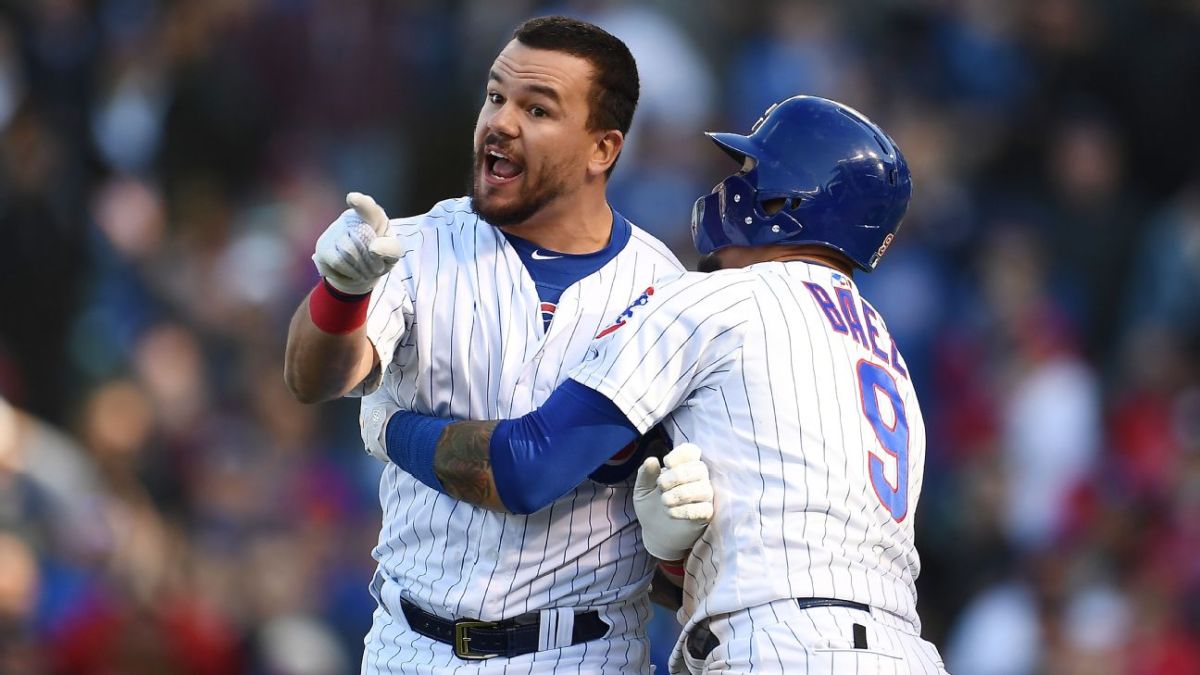 So, for the 'limited time over' jab up in the headline…
We get to play the Dodgers for the next four games!!! In Chavez Ravine!!! With Kershaw going tonight!!!
I cannot even begin to tell you how excited I am to see tonight's game, even though I feel as if bad things might happen.
As you continue to read my posts, you will learn that as much as I let my 'Cubby Chubby' show (I have taught my three-year-old son to say that, sorry, not sorry), I am a realist at the end of the day. The Dodgers are a scary team, and we are going against them at a point in the season that I haven't felt warm and fuzzy about my team.
The Dodgers are second in run differential (+105) behind only the surprising Minnesota Twins (+110), and they staff a roster full of young and hungry talent. They've gotten pretty darn close to a championship the past few years so they look at any competitive team as a threat to their chances of getting over the hump.
Kershaw will always scare me, regardless of history against us, because he's got nasty stuff and a goofy delivery that makes opposing hitters look silly. Cody Bellinger is batting .352 with 20 home runs and 54 RBIs. Those aren't numbers to sneeze at. It's going to come down to him, Christian Yelich, and my baseball spirit animal for the NL MVP, and I'm not going out on a limb by saying that. They've also got last year's official "where did that guy come from?" winner in Max Muncy. I wonder if he can piss off Jon Lester tonight like he angered Big Country Madison Bumgarner the other night. Lester might go full Farnsworth if he pulls that against him. Luckily, there is no water to hit the ball into.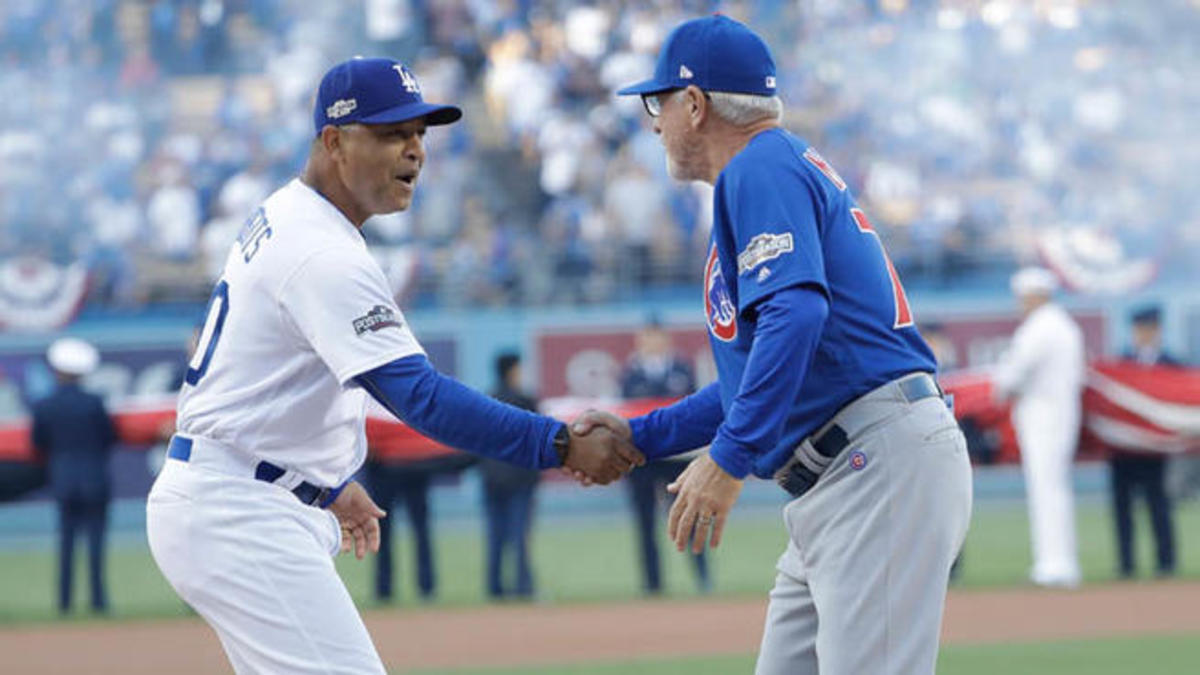 So, I think I'm done with this stream of consciousness. Hey Jon Lester, go out and get one of those wins that we all like from you.
---
Featured Photo: David Zalubowski/AP