"SAY STARTING FIRST BASE, PAUL KONERKO!!!"
This is what I hear shouted from the back of the church on June 9th, 2006. The White Sox are in the midst of their title defense season and every black hat out there is riding high, walking around with brass stones and loving every moment of that World Series afterglow.
Unfortunately, it is Laura and I's wedding rehearsal and as I'm getting tested for my lavalier mic, our photographer's husband is sitting there with his arms comfortably spread out on the pews shouting at me to announce Paulie Walnuts name and position.
This, friends, is how the relationship works. Sox fans get mouthy when they're doing well and Cubs fans do the same when it's their time. Do I condone this? Absolutely. It's part of being a fan and especially part of it when there are two teams in the same city. But not at my rehearsal wedding, not that day brother.
So, what did I do, you ask? I brushed it off and moved on. First, Laura knows I'm a die-hard Cubs fan, but I'm pretty sure that if I started running my mouth at that time in that place, she might've been a bit perturbed. Second, the Sox just came off a great season so the old boy in the back deserved to get a bit chesty (just not in my church…). That whole team was a bunch of grinders that went out and played their butts off. Ozzie Guillen was a crazy person in the dugout. The previously mentioned Paul Konerko was playing a lockdown first base. Alexi was physically looking like baseball's version of Kevin Durant (dude was rail thin and you know it). Scotty Pods was gritty and Frank Thomas was there…finally getting the ring that he should've gotten in 1994. The team was great and, without admitting it to anyone, they were a fun group to watch.
The whole point is that as a Cubs fan, I learned to respect the White Sox that year.
My goal in writing this is to get all of you crazy Cubs fans to recognize that the Pale Hose aren't bad dudes. They are a try-hard team that is on the verge of something special. As much as I would like to do a deep dive on the current White Sox roster and give you some pro's and con's on their immediate future, I will spare you of that. There are a million other things you can read for that content. Word is there is this whole OnTapSportsNet.com website that does a great job of scratching that itch for you.
What I want to accomplish is to run down some of the big names of the past few years and give you a small case for and a case against. I might even cover the ballparks because no one has ever done that before…ever.
So let's start with probably the most polarizing figure on the South Side in recent memory.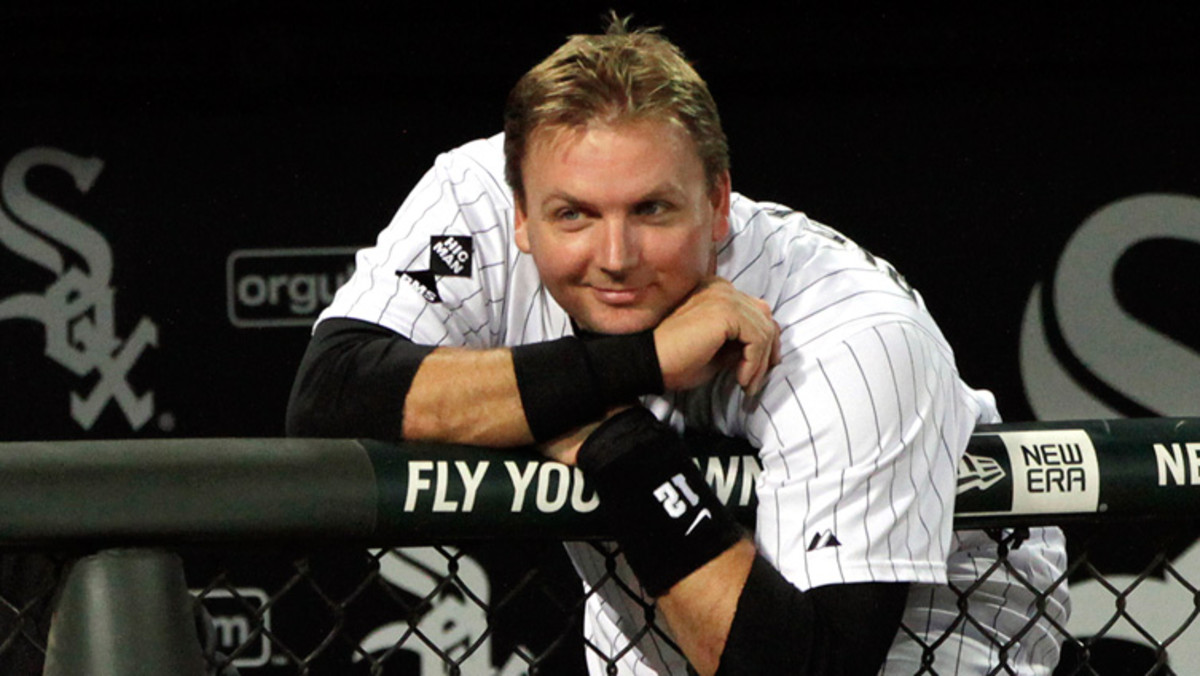 A.J. is a first-ballot 'love to play with him, hate to play against him' Hall of Famer. As a former catcher, I secretly love the guy. Being a catcher is all about commanding the field and making sure that everyone is doing what they need to be doing. They demand respect, and if they can't get it, they're off the team. They are the quarterback of the team and must know every single thing going on and every possible outcome of their decisions. Not only that, catchers need to get in the heads of the opposing players. I can't tell you how many times I got bulldozed at home due to running my mouth during an at-bat. I wanted it. I needed it. And I cherished every single instance of knowing that I won the mental battle during that at-bat.
I fully expect every Cubs fan to be sitting here thinking of this moment: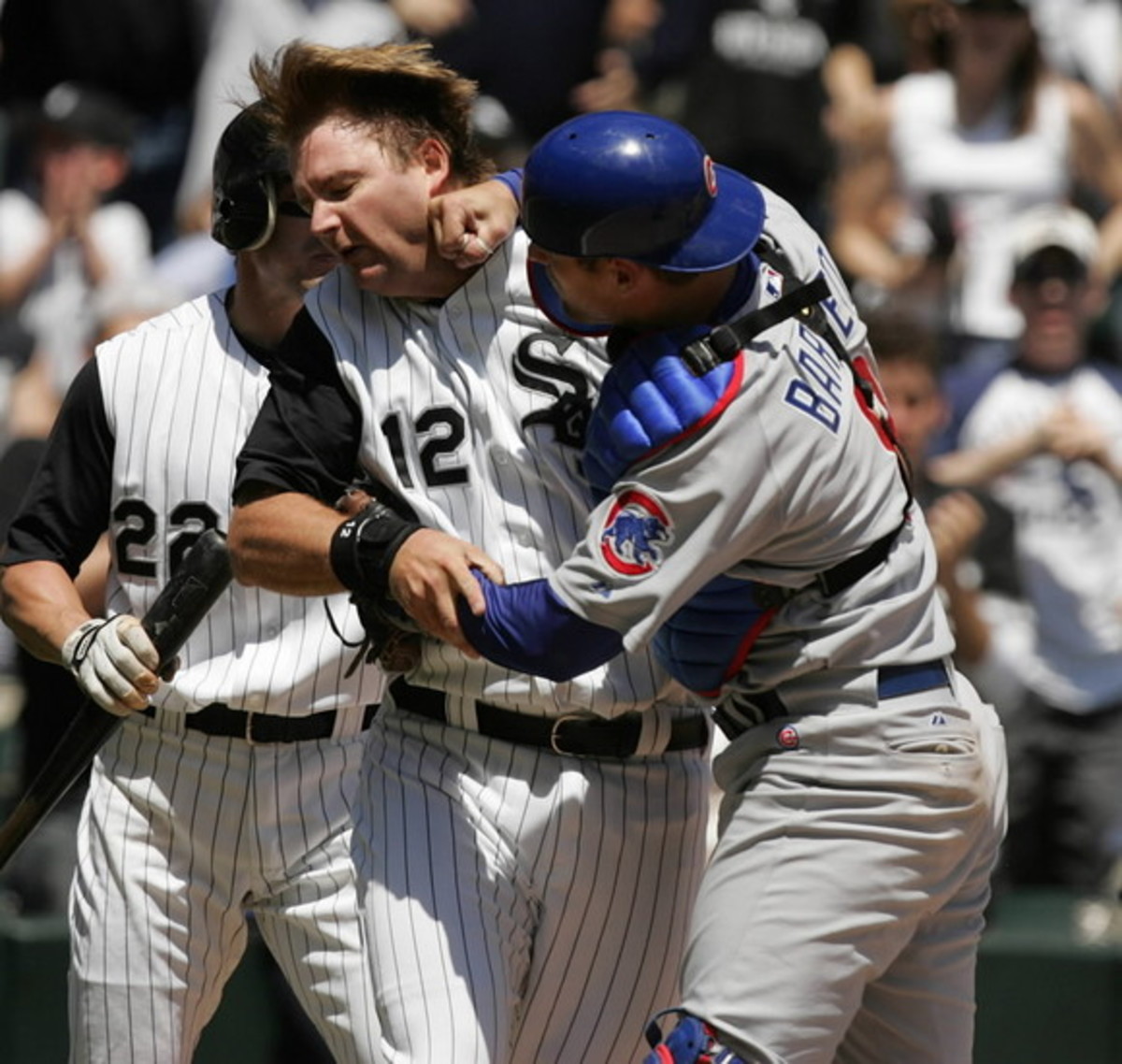 "Yeah! Screw that guy. So glad Michael Barrett gave A.J. what he had coming to him," said everyone on the North Side. Not me. I knew what happened there. A.J. was being A.J. He was probably running his mouth at the plate trying to get in Barrett's head. Well, I'm assuming he won because Mike felt the need to throw a punch and land it. Good for him, but he still lost. Catchers aren't supposed to lose the battle. I'm assuming this is what caused it.
Anyways, full transparency, A.J. is actually a good dude and I have some proof. Way back when, I was a sales manager for a major electronics chain in the city. A.J. had gotten some A.V. work done on his place here and was so impressed with the service that he needed the same stuff done in his house in Florida. Sure, he could've had the Chicago store call the Florida store and tell them to repeat the order but instead the guy flew everyone involved down south on his dime and put them up at his house for a week. Who does that? A.J. does that, so stop hating. If I haven't convinced you yet, just check out how good he is at framing pitches.
Ozzie Guillen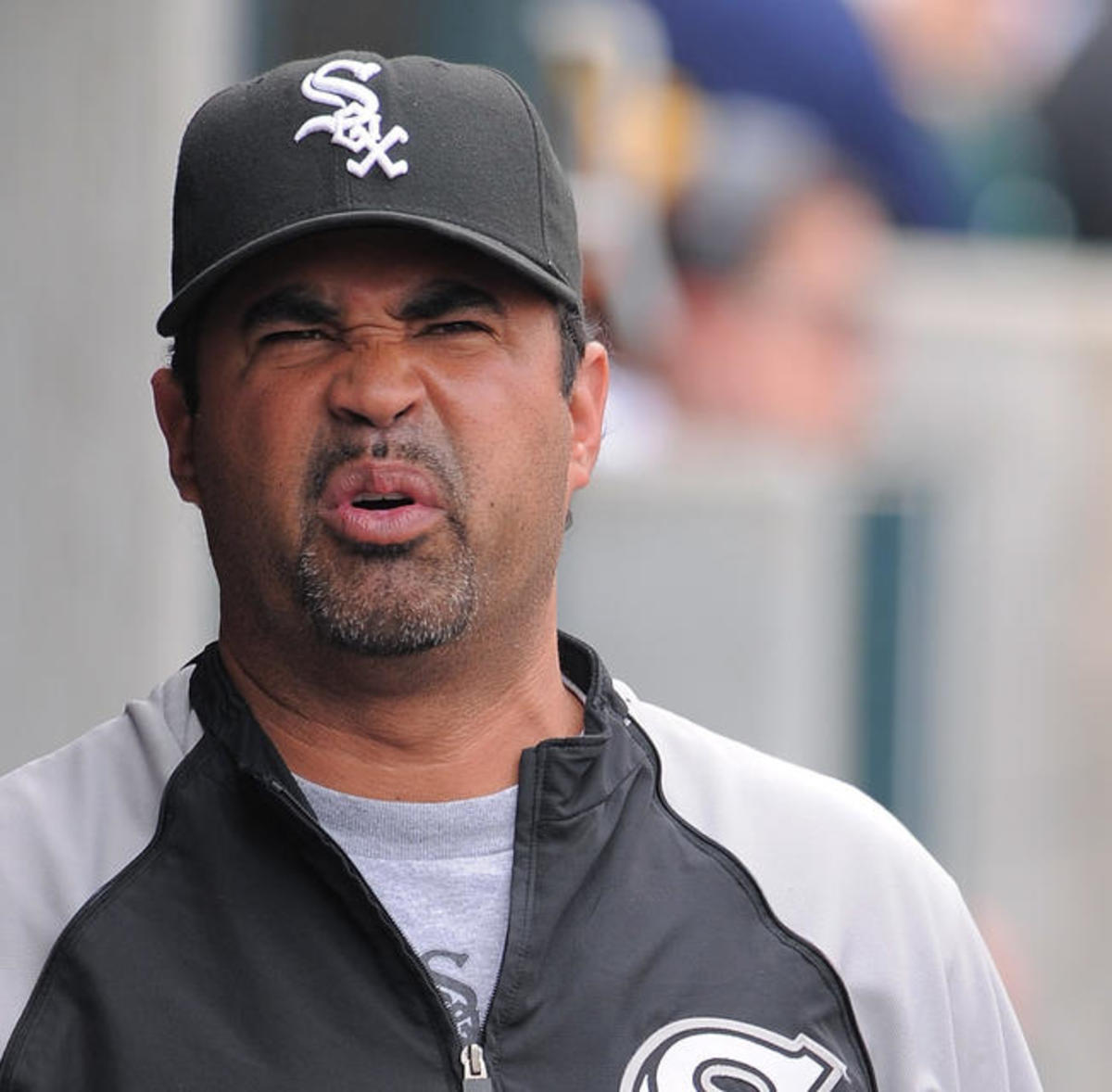 Ozzie. What can we say about this man? He is legitimately a crazy person. He runs his mouth, doesn't mince words, and I respect that and you should too. If Joe Maddon were to ever leave and Ozzie's name came up (I'm sure it wouldn't), I would be 100% in. I know that he verbally pooped all over Wrigley, but the park has been renovated so he might like it, ya never know.
I met Ozzie once. I sold him a high-end camera. He is every bit of his public persona in private.
"Hey Ozzie, what are you buying the camera for?"
"I tell you what mane, I'm going to Spain to watch bullfighting. I need something to capture all the carnage."
I can't fight that. The man likes what he likes. Good for him.
If you hate Ozzie, then fine, hate Ozzie. But don't forget, he was a pretty darn good shortstop and a solid manager. He ran his course and got fired, but I feel like he is the manager equivalent of A.J. I'd play for him, I just wouldn't be able to understand him.
Also, I'm 6'3" and working on my dad bod. Ozzie, describe my end goal, please.
Comiskey Park / U.S. Cellular Park / Guaranteed Rate Field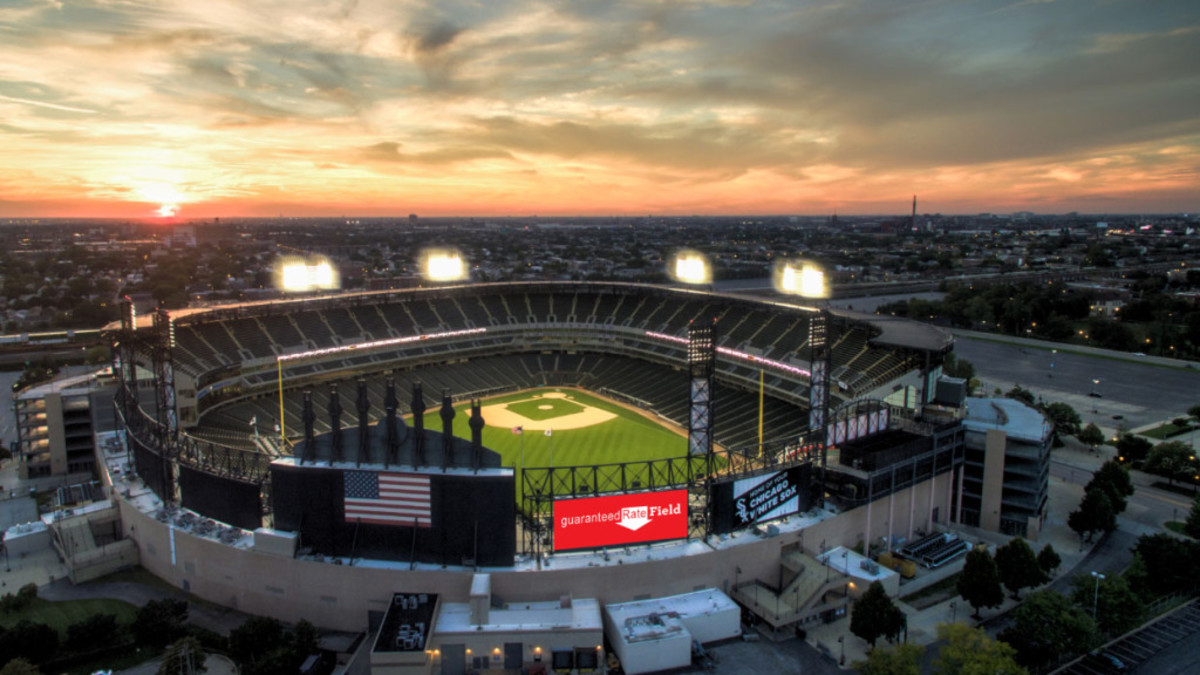 I like the place, I really do. I know it will come off as blasphemous, but the park works. Wrigley Field is amazing in its own right and has nostalgia coming out the wazoo, but it's not the easiest to deal with. If you are coming from out of town, you're struggling to find parking. There are a few satellite lots but they're not how I want to spend $20. I tend to park on a random non-permitted block in Uptown and hop the Red down a few stops. If I'm going to spend $20 on parking, I'm going to the South Side so I can pull out my grill and cooler and spend two hours having a good time with others.
The Cell is, plain and simple, a more efficient baseball experience. There are escalators, there is a parking lot, the beer selection is better, and the food is off the charts. If you don't know who the Bertucci's are, y'all need to learn.
Wrigley is all fun and games, but it is too touristy and/or corporate-y. People in the city go to Wrigley to be seen. People in the city go to The Rate to see baseball. Convince me I'm wrong.
I will probably whip up some comparison between the two current rosters before the next Cubs-Sox series, but I didn't want to do that at this point. The Cubs are in a bit of a funk so I don't want to let my disappointment bleed onto the page. Instead, my goal was to at least get a Cubs fan or two to think about the positives of the Sox.
If I didn't win you over or at least get you to be open-minded, then keep on keepin' on.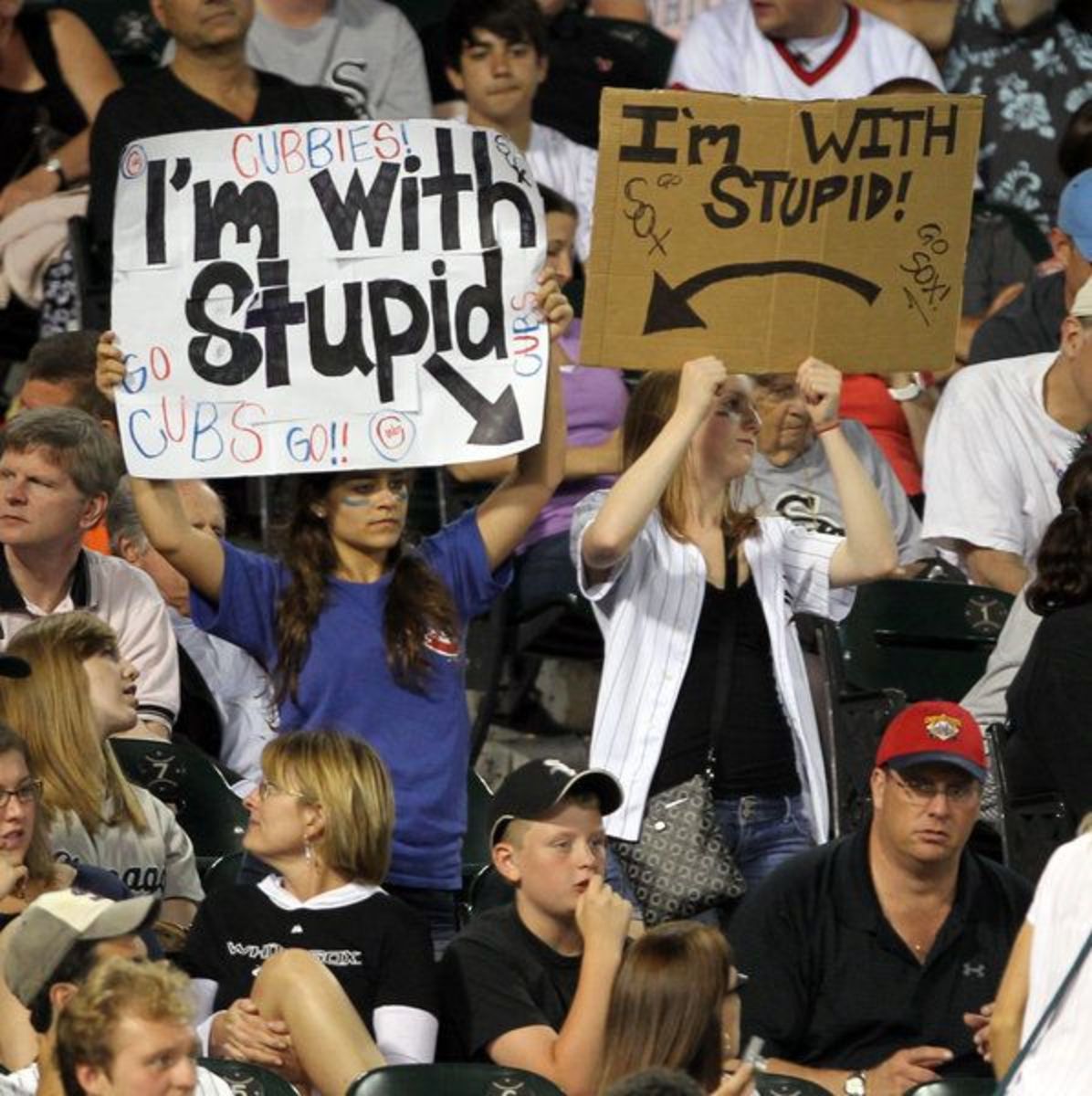 ---
Featured Photo: Chicago Public Library