Hockey is officially over and we will unfortunately be without the greatest sport on Earth for the next three months. This is certainly a dull time, but we received a gift from the hockey gods this afternoon when 2019-2020 NHL schedule was released.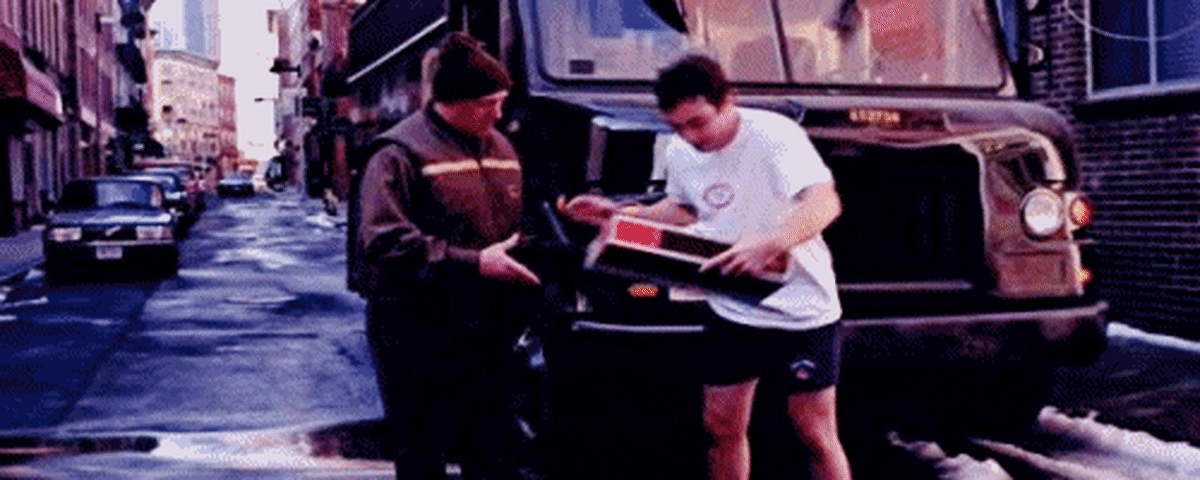 As a Blackhawks season ticket holder, this is one of my favorite times of the year. I feel like Ben from "Fever Pitch" when he receives his Red Sox season tickets in the mail. Another year. A new season. A clean slate.
Win or lose, there's no better place to be than the Madhouse on Madison for a Blackhawks game. Looking over the games for next year fills you with hope, optimism, and excitement. What will this team do next? Will they bounce back? Are we going back to the Stanley Cup Playoffs?
The battle back to the playoffs will begin October 4th in Prague, as the Hawks open the season overseas against the Philadelphia Flyers. The Blackhawks haven't opened the season outside of North America since 2010, when they began that season in Helsinki, Finland. That season ended okay.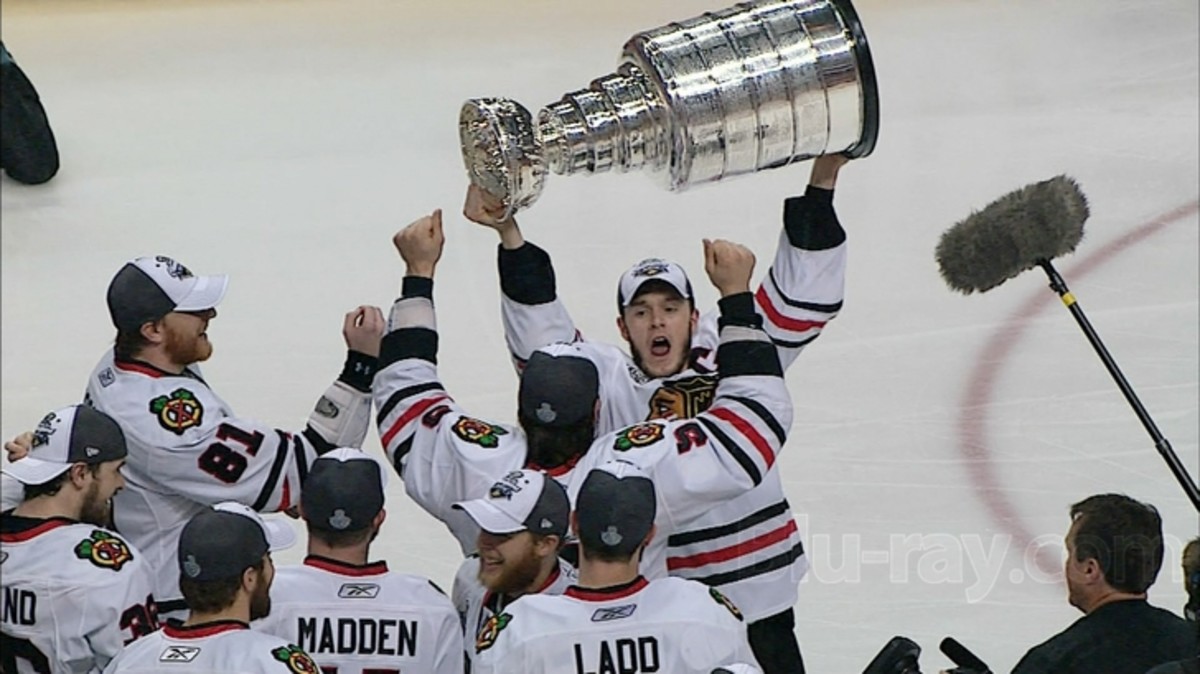 Before we jump into the key dates to look out for, let's review a few things:
After opening in Prague, the Blackhawks will play seven straight games at home to open the season.
The Hawks will play 16 back-to-back games.
Of their 14 games in February, 11 will be played on the road.
The longest road-trip this season is only 5 games (Feb. 9-16).
The season will conclude in New York with two Easter Conference opponents: Islanders & Rangers
The lone two Saturday home games: Oct. 12 & Jan. 11
Here's a look at the complete 2019-2020 schedule: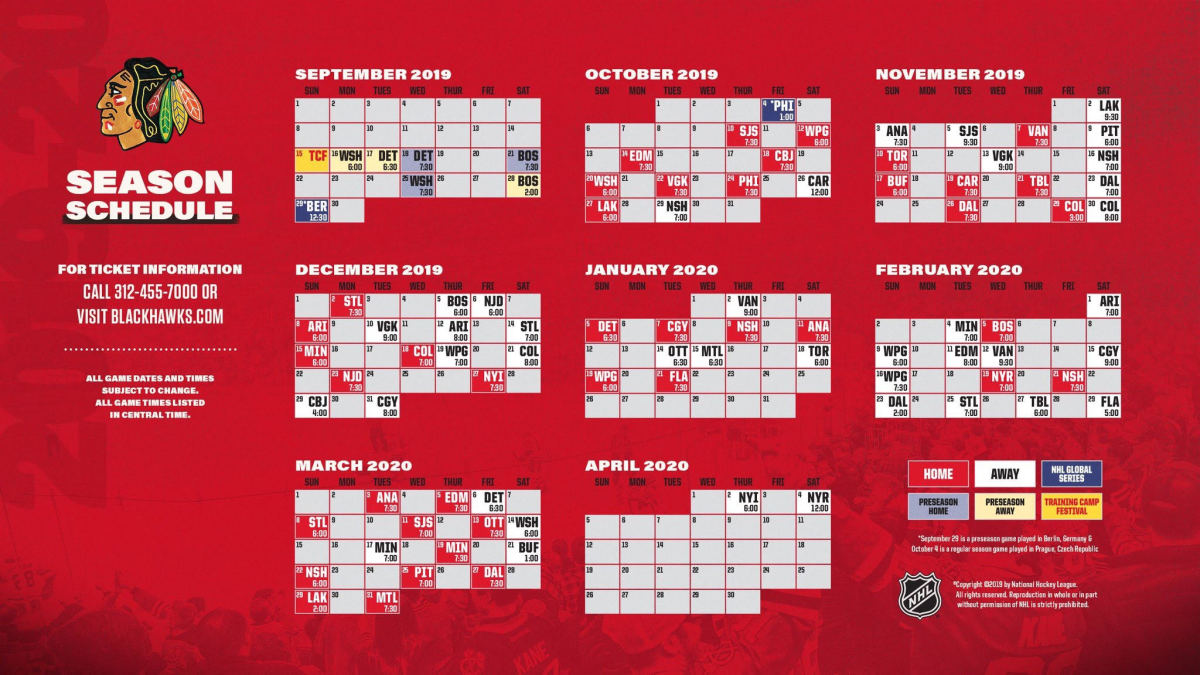 It's beautiful. Take it all in. The season will be here before you know it. Let's dive into some of the top matchups.
January 21st – Q & The Florida Panthers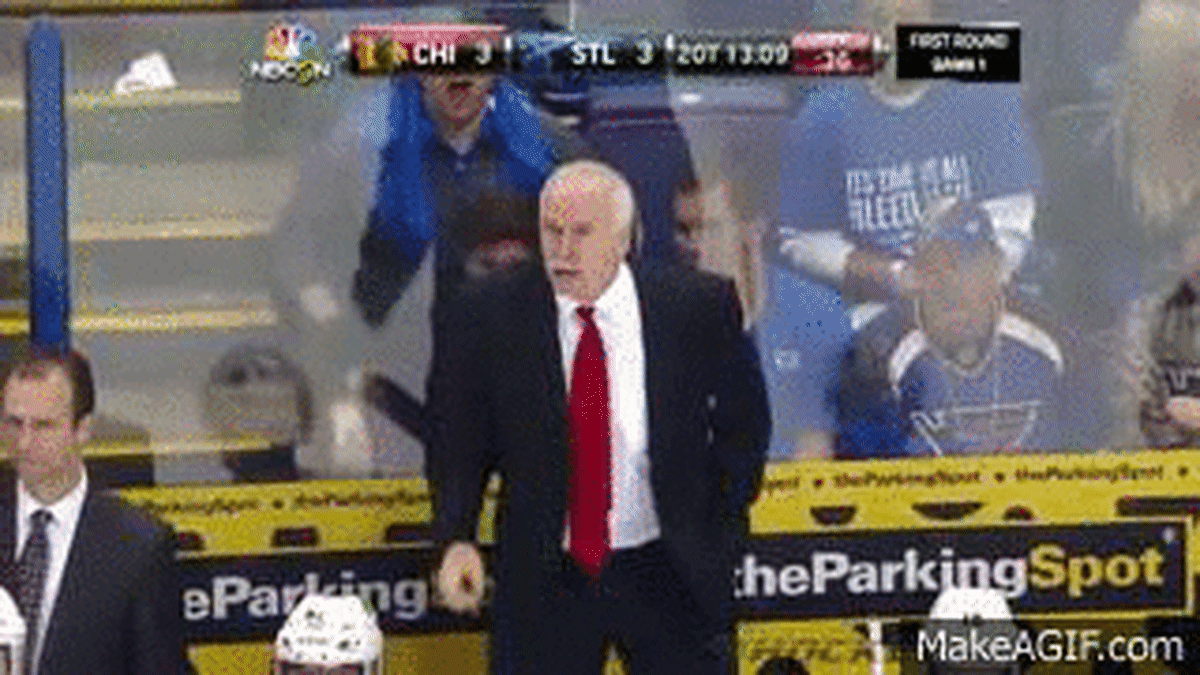 Joel Quenneville will be back in the United Center for first time since being fired. This was the first game I looked for when the schedule dropped. I wouldn't miss this game for the world.
The UC should be buzzing. I'd imagine there will be a nice tribute video played at some point. A record time-setting standing ovation will take place. Chills will run down my spine. I can't wait. Q is the man and he deserves the ovation more than anyone. This one will be emotional. And hey, Q might have Artemi Panarin slotted in his starting left wing spot that night too.
October 10th – Home Opener vs. San Jose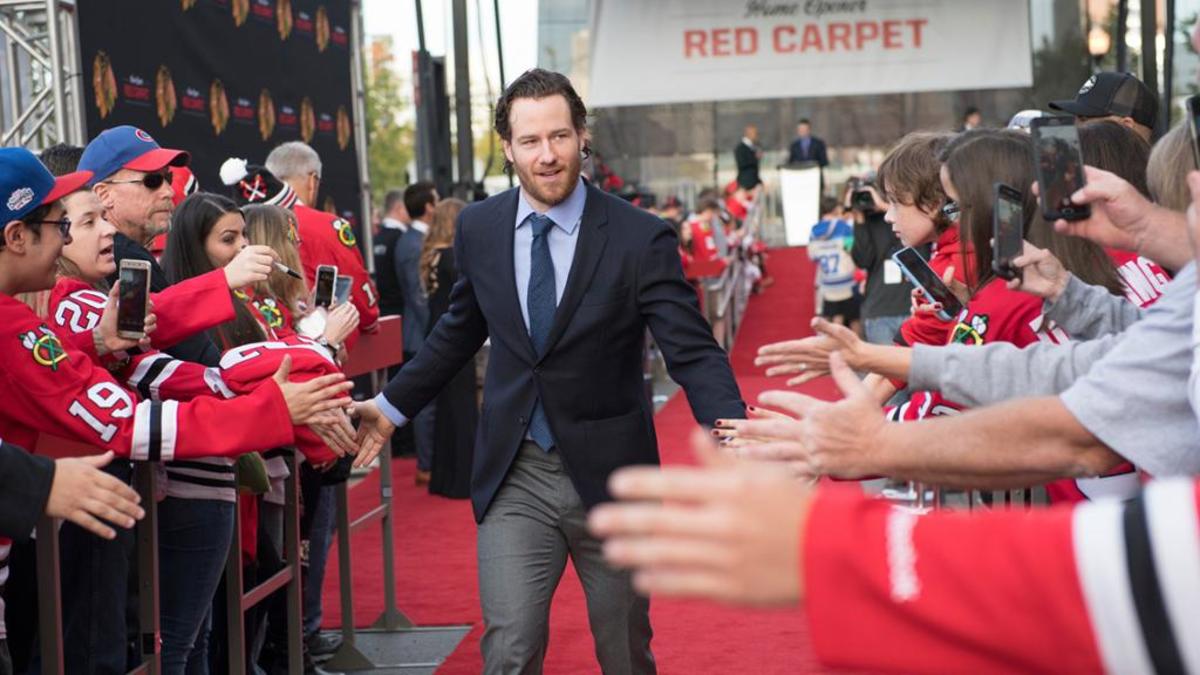 Normally, I'd slate the home opener first, but Q beats that easily. I love home openers. I hit every White Sox and Hawks home opener. There's always a special feeling to a new season.
The players entering on the red carpet is pretty cool. If you haven't experienced it, I'd recommend it. The player introductions inside and special on-ice videos are a nice touch. A new season. A clean slate. Hockey is alive and so is the United Center.
October 4th – Prague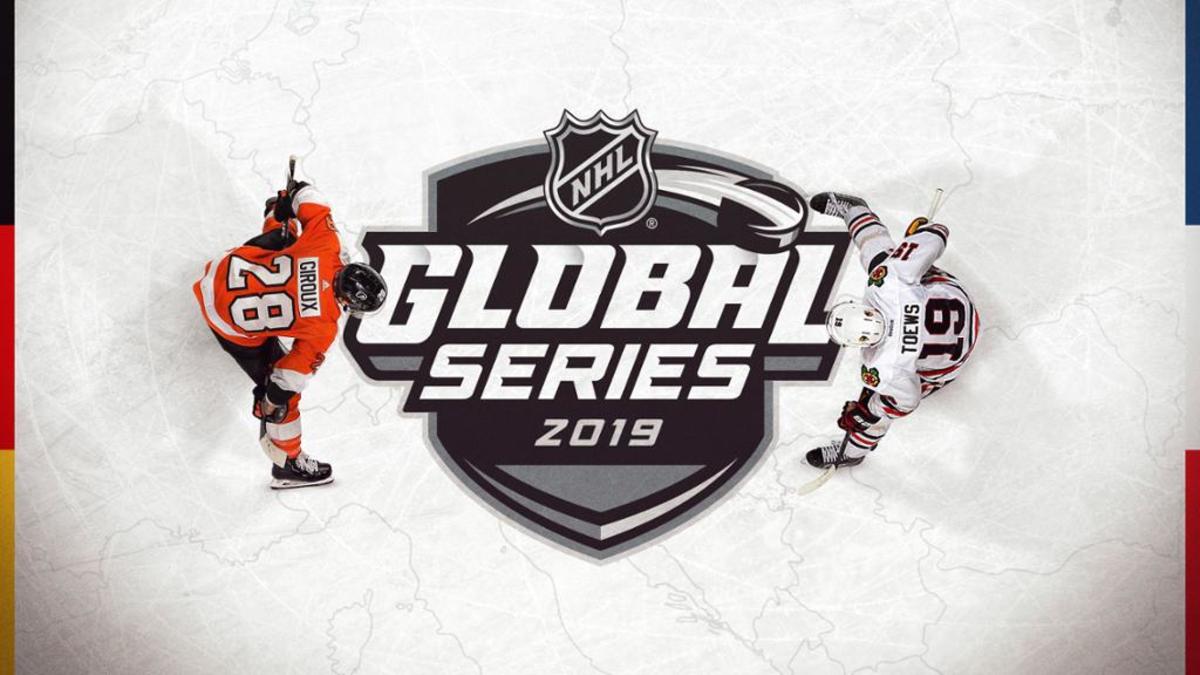 The Blackhawks and Flyers will open the 2019-20 season in Prague as part of the NHL Global Series. The Hawks will play an exhibition game in Berlin September 29 before moving over to Prague. Prague is located in the Czech Republic, which is right next to Slovakia. I know a certain retired (not technically) Blackhawk who is from Slovakia.
Perhaps Marian Hossa will make an appearance for this one. Any Blackhawk fan will take any Hossa appearance they can get. This is a pretty cool stage for the Hawks to be put on. Even though they aren't winning big anymore, the NHL still loves them. The Hawks sell, baby.
December 2nd – The Defending Champions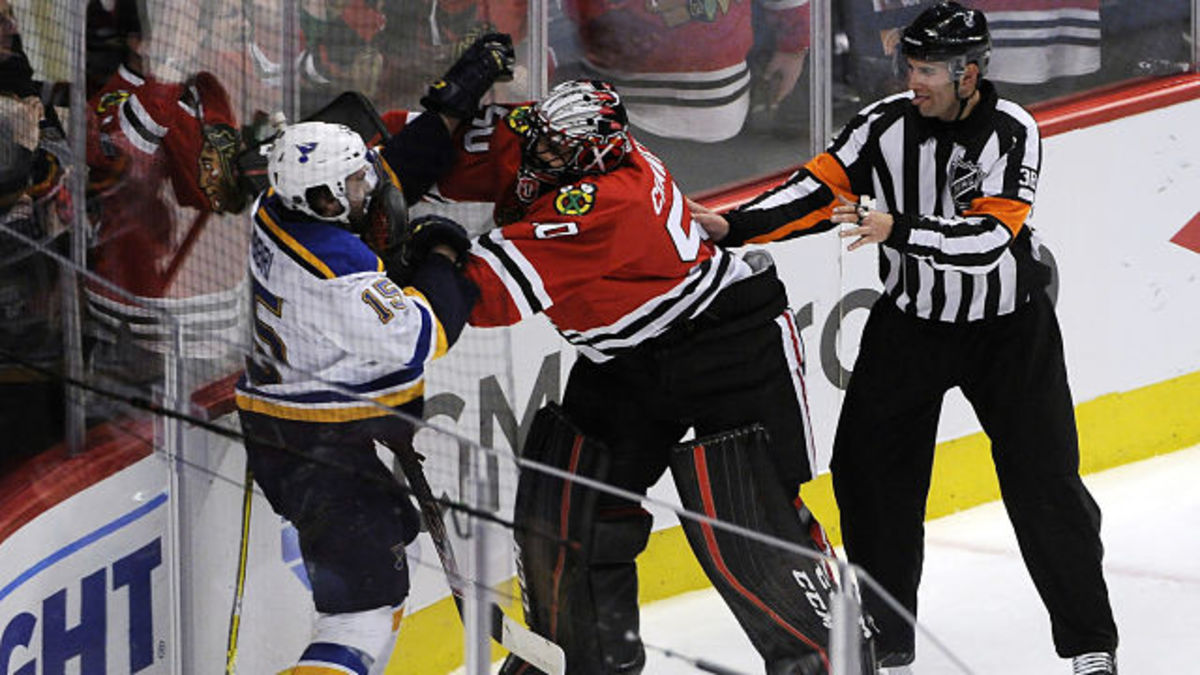 It pains me to say this, but the Blackhawks will square off for the first time with the defending champion St. Louis Blues on December 2nd in Chicago. God, that was painful. I'd like to thank the schedule makers for not making the Hawks be the Blues opponent for their home opener where they'll raise their banner.
I'll miss the days when the rafters in St. Louis were empty. Those were the days. Don't get too cocky though St. Louis, six is still more than one. Their fans are insufferable, so I'm sure a good amount will make the drive up I-55 to gloat. I hope the Hawks win by 90.
October 29th – Try To Keep The Red Out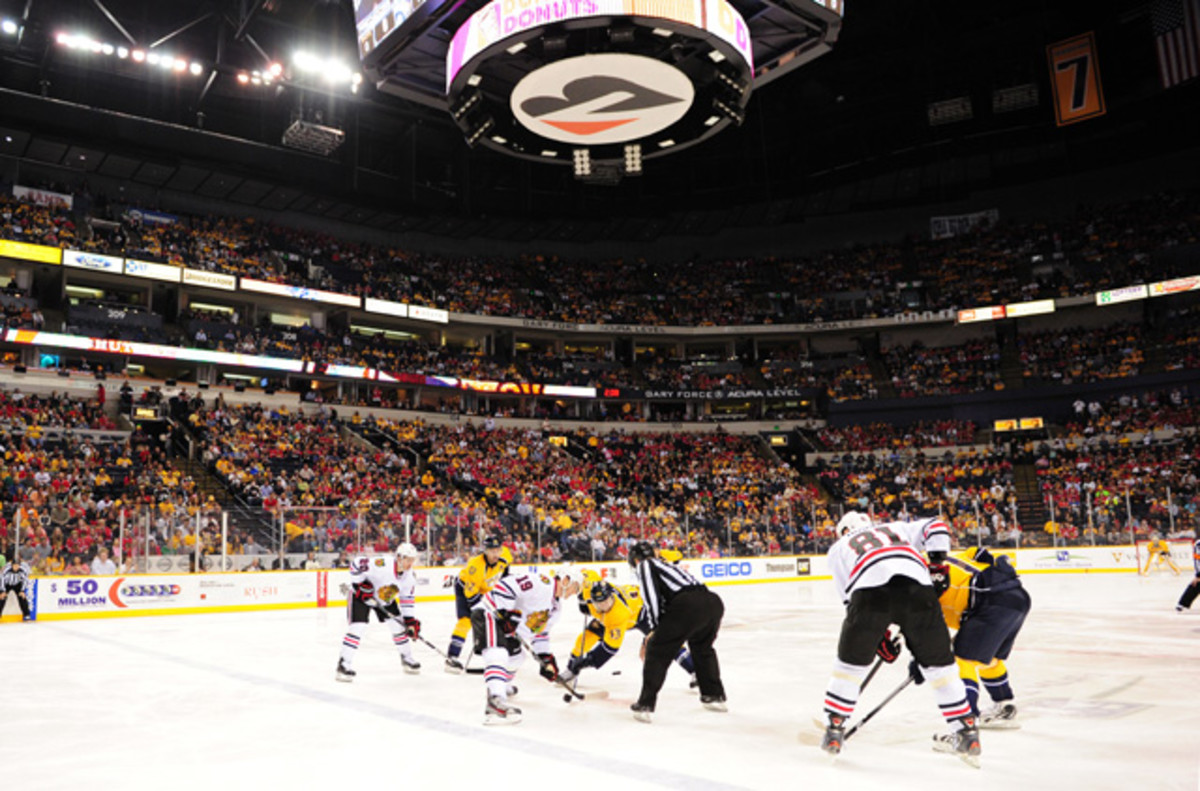 The Blackhawks will make their first trip to Nashville on October 29th to take on that loser franchise. It has been well documented that the Predators have done everything in their power to restrict Blackhawks fans from purchasing tickets to Preds/Hawks games.
The Hawks fans will still find a way. They always do. Stub Hub is still a thing. Guess they aren't smart enough to account for that. As for the hockey, the Preds might be on the downswing and boy am I excited for it. We'll be painting Bridgestone Arena red again real soon.
December 12th & February 1st – United Center South
I went to a Hawks game in Arizona in 2017. It was 90% Hawks fans and that's being generous. Ever since, every time the Hawks go to Arizona, I get a call from a Coyotes ticket representative looking to sell tickets. I'm sure I'll be getting a phone call any second now with the schedule being released.
All jokes aside, this is a really cool atmosphere. 1,756 miles from home and it's like being at a home game. "Let's Go Hawks" chants reign through the night. If you ever get the chance to visit the desert, plan it around the Hawks road schedule.
January 5th – Detroit Sucks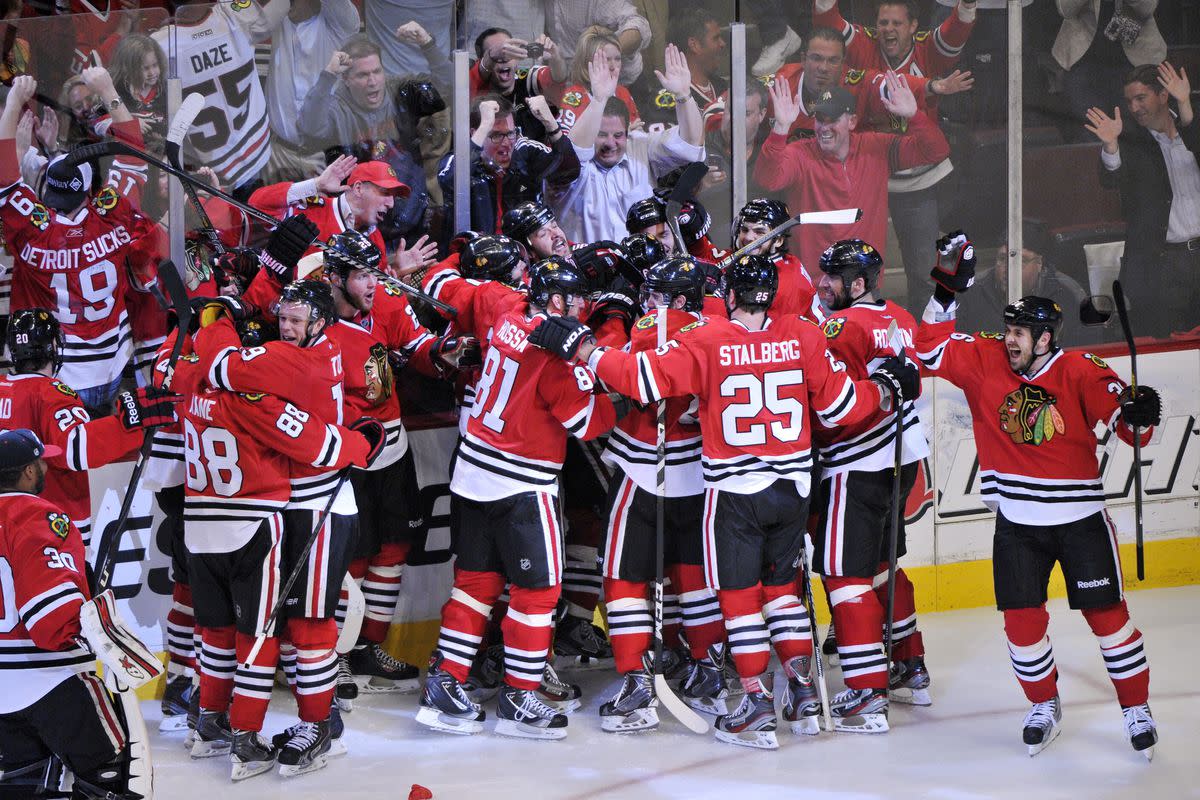 The Red Wings moving the Eastern Conference killed a great rivalry. However, these games are still fun. "Let's Go Hawks" chants are traded in for "Detroit Sucks" for the night. Oh, and nowadays, that chant is actually true. The Red Wings have fallen on tough times.
Nonetheless, you have an Original Six matchup to get excited about. A good number of Wings fans will make the trip to Chicago, so enjoy a little banter with our oldest rival. We aren't the little brother anymore and it's always nice to be reminded of that twice a year. This one will be played on a Sunday as well, with "One of those great 6:00 starts!"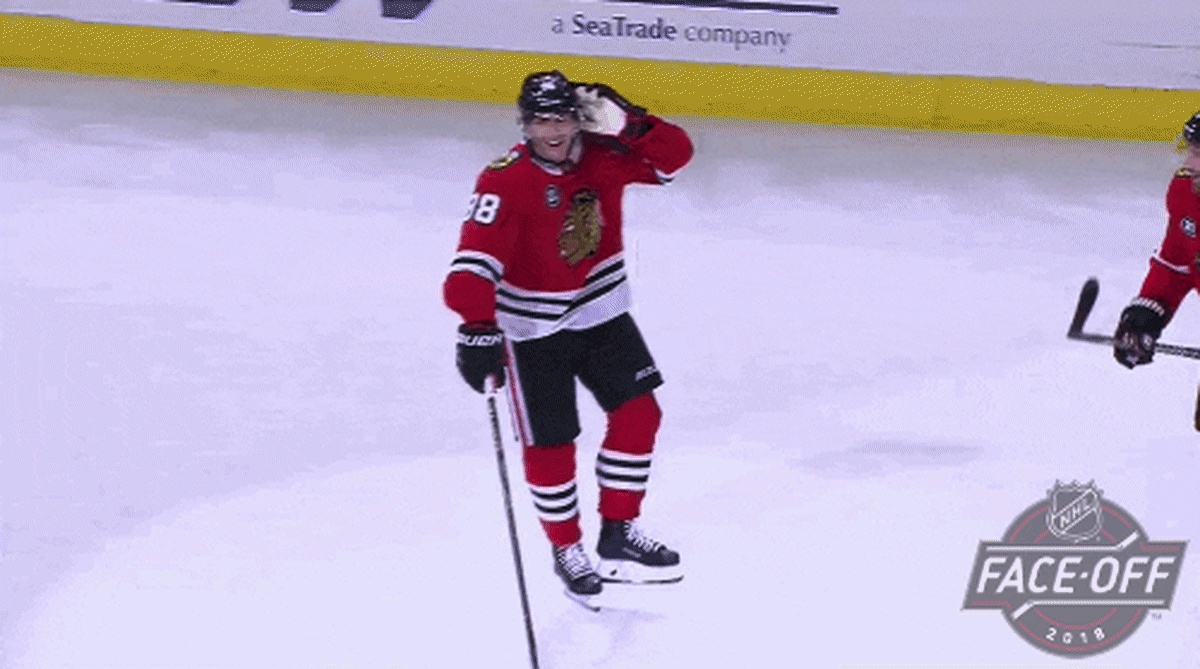 Much like Patrick Kane, I'm ready to hear the United Center rock again. There's no better place to be. Hopefully, Stan Bowman can continue to have a successful offseason and really give the fans something to cheer about. Get excited, we got the first glimpse of the 2019-2020 season today. Let's Go Hawks!
---
Featured Photo: Blackhawksbars.com