Mike Brey and the staff received big news on Friday night that former Stanford freshman guard Cormac Ryan committed to Notre Dame. After transferring, he will sit next year out and have three seasons of eligibility remaining. Jeff Goodman broke the news on Friday afternoon:
Notre Dame recruited Cormac Ryan heavily out of high school, but he eventually chose Stanford over Notre Dame, Michigan, Villanova, and Florida. He was a consensus top 75 recruit and was ranked as high as 56 by scout.com.
Although this is a massive pickup for the Irish, Ryan did struggle a little bit in his freshman campaign with his shooting efficiency. He averaged 8.7 points per game while shooting 33.3% from the field and 31.6% from three (Source: sports-reference.com). However, he started 17 out of the 24 games he appeared in, so he had to have been performing at a high level in practice to receive the starting nod from his coach that often. Ryan was a well-known sharp shooter in high school, so it is assumed that his shooting efficiency will improve as he adjusts to the speed of the college game. Transcendent talents like Zion Williamson and RJ Barrett receive all the media attention, but they are not the standard in regard to first year players in college basketball. Adapting to the substantial uptick in physicality and quickness takes time.
I understand the concern that Brey may be receiving a commitment from a kid with a very similar game as Robby Carmody and Dane Goodwin, as they are all 6' 5" wings. However, there is no way that Brey is going to turn down a commitment from a guy of Ryan's talent level. Also, Ryan's knowing of the potential logjam at the wing position with two guys his age, that possess similar games and still committing, proves how much confidence this kid has in his ability to produce at a high level. After last season's struggles, a player with an alpha mentality would do wonders for this roster. A roster shakeup absolutely needed to happen after a 3-15 season in ACC play.
If you take a deeper dive into Ryan's game, there are some differences in his playing style that differentiate him from Carmody and Goodwin. Ryan has a lightning quick release that looks to be superior to both fellow wings. Plus, Carmody struggled mightily shooting the ball in his nine games played before he went down with an injury. Ryan also has "heat check" ability that Goodwin did not show last season. Ryan went 5 for 8 from three in a game against UCLA, 6 for 11 vs USC, and 5 for 6 against Seattle. Carmody and Goodwin will be very good players down the road for the Irish but simply do not possess the potentially elite level shooting that Ryan has. Additionally, Ryan has the ability to shoot off the dribble effectively, which is something Irish fans have not seen at all since the graduation of Matt Farrell. His shooting percentages clearly need to improve, but Ryan has the quick release and pure shot form to become one of the deadliest sharpshooters in the entire ACC.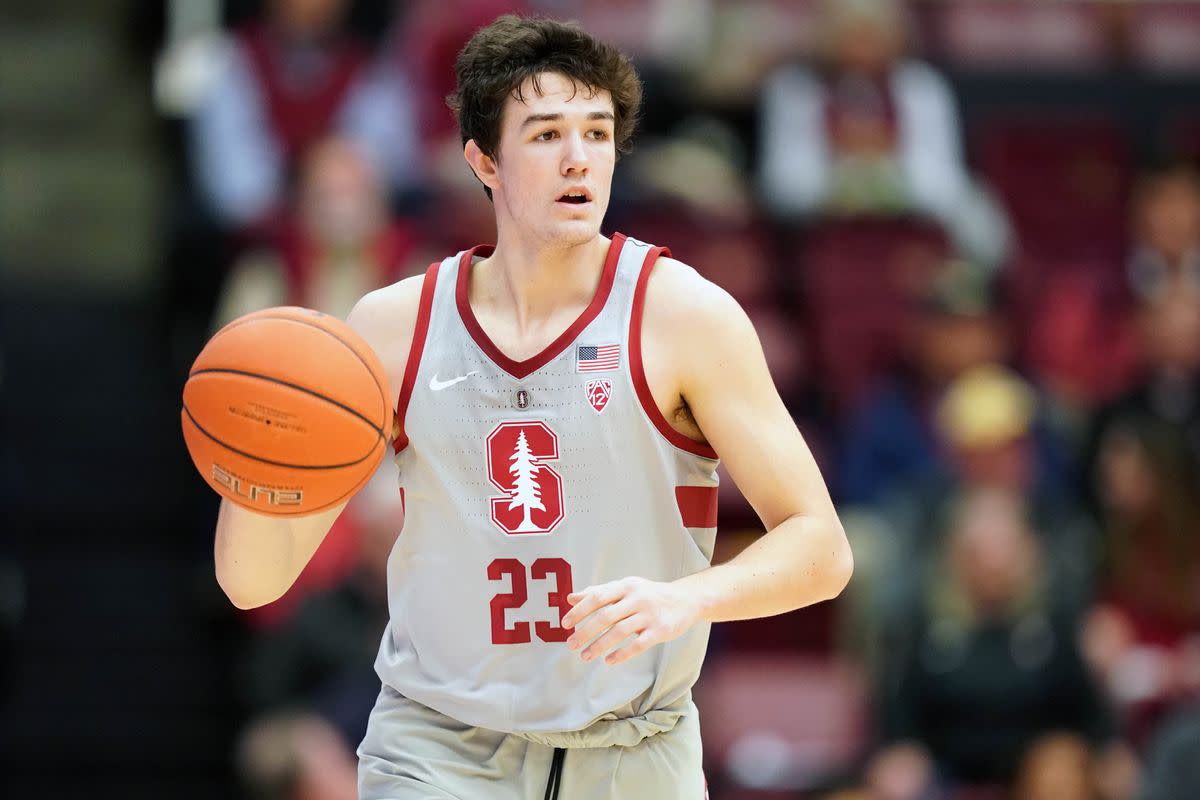 In addition to his shooting ability, Cormac Ryan is more of a combo guard than a pure wing. He brought the ball up the floor at times last year at Stanford and looks to have ball-handling skills that would be second best on the team behind Prentiss Hubb. He also seems to have playmaking ability that Goodwin did not showcase last year, as Ryan looks to be far quicker and more explosive with his first step. This is a skillset the roster severely lacks, as last year it only featured one true point guard in Prentiss Hubb. The rest of the roster did not have anyone that could break someone down off the dribble and get into the lane. Not having players that can create separation in a half-court offense was the number one reason why ND struggled so much offensively. Its not too late for Goodwin and Carmody to develop better ball-handling and playmaking skills, but it looks like Cormac Ryan will be the two guard of the future for this Fighting Irish team.
This news could not have come at a better time, as the program was in desperate need of good news. ND just came off their worst season in recent memory, was shut out in the 2019 recruiting class, and whiffed at their attempt to add a grad transfer to next year's starting lineup. Although the ceiling next year without Ryan's help is probably the likes of a second round exit, this pickup is something Irish fans should be proud of. With the addition of Ryan, this roster can compete with the top of the ACC after next season as the 2018 recruiting class develops. The talent is there for this program to get back to the greatness it portrayed from 2015-2017, but it depends if this talent can actually develop into production. 
---
Featured Photo: https://www.18stripes.com/hoops-recuiting-g-cormac-ryan-transferring-to-notre-dame/