This morning, the Blackhawks made their roster for this year's development camp public.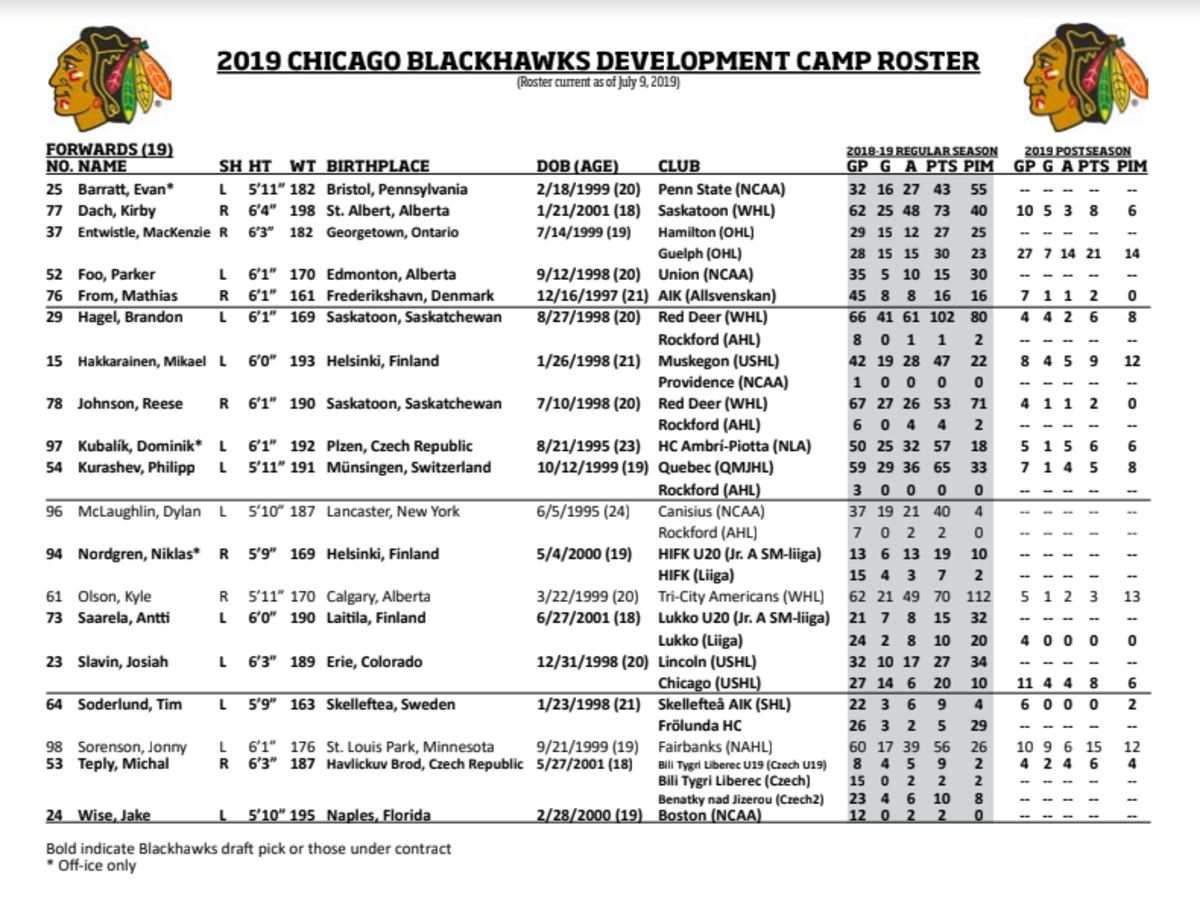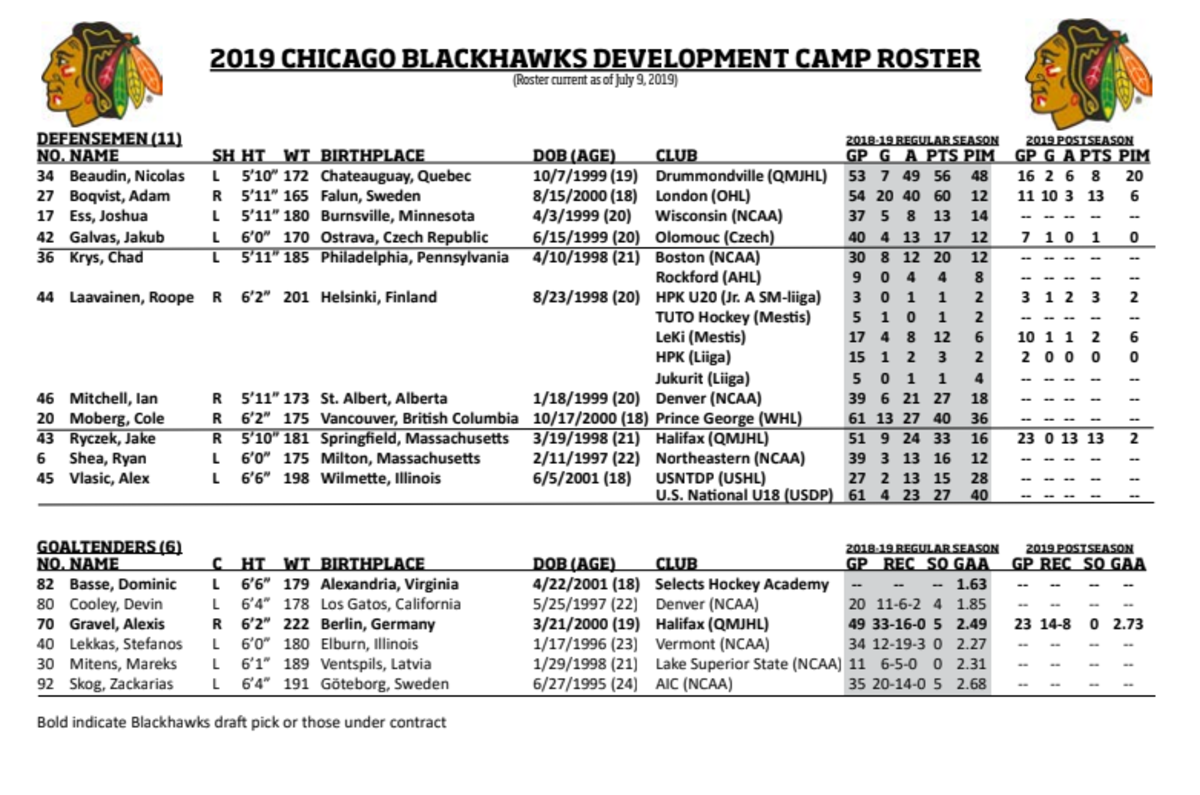 The obvious attention-grabbers of this group are 2019 third overall draft pick Kirby Dach and 2018 eighth overall draft pick Adam Boqvist. The team made it clear that they'll give Dach every opportunity to make the NHL roster out of training camp, so prospect camp will provide him the chance to make a good first impression. It's easy to get caught up in the "top names" on this list, but there are some intriguing players up and down the roster.
In the forward group, Evan Barratt is coming off a nice sophomore season for Penn State University.
Dominik Kubalik signed a one-year deal with the team after an impressive showing at the IIHF World Championships, so he will be battling for a roster spot.
Philipp Kurashev has been making some noise with the QMJHL Quebec Remparts over the past three seasons in addition to an impressive performance for Switzerland at World Juniors last year. He played three games for the Rockford IceHogs at the end of last season, so he's an intriguing player to keep an eye on as he moves through the pipeline:
On the defensive side, fans should pay close attention to Nicolas Beaudin. He's a puck-moving defenseman that often gets overlooked because of top prospect Adam Boqvist. Beaudin will be making the jump from Juniors to the AHL this season.
Ian Mitchell has emerged as a leader on the Denver University hockey team, as he's set to become their captain for his junior season. He's a well-rounded player who could become a top-four NHL defenseman in the not too distant future.
The Blackhawks 2019 second-round draft pick, Alex Vlasic, will also be participating in prospect camp. The 6'6″ defenseman is headed to Boston University in the fall, where he said he will play at least two seasons. Nonetheless, it will be exciting to see the big guy in action.
Of the goaltenders, Alexis Gravel is definitely a prospect to keep an eye on. He drastically improved both his save percentage and goals against average from 2017-18 to 2018-19 in the QMJHL, and he's only 19 years old.
Blackhawks Development Camp will take place at Fifth Third Arena next week, with practices running from 1:00 PM to 5:00 PM on Monday-Thursday. They will wrap things up with a scrimmage on Friday morning beginning at 9:30 AM. With 87 days remaining until official Blackhawks hockey, prospect camp will have to tide us over for now.
---
Featured Photo: NHL.com