Sustaining excellence is one of the most difficult things to do in sports. Injuries occur, players age, and the general will of players tends to waiver. Last season, the Bears featured the number one ranked defense in the league. With last season's defensive coordinator, Vic Fangio, leaving for the head coach position with the Denver Broncos, many fans have worried the Bears defense will decline. However, it could be just the opposite.
Sure, a lot of things went right last year. The team was energized by first-year head coach Matt Nagy. They were also remarkably healthy for the first time in years. Khalil Mack came in and set the tone. Rookie linebacker, Roquan Smith had an impressive first season. They sacked the quarterback often and took the ball away plenty.
In 2018, the Bears defense finished third in yards allowed per game. They were first in points allowed per game and rushing yards allowed per game. The accolades go on; third in sacks, first in interceptions by a mile, seventh in forced fumbles and first in defensive touchdowns.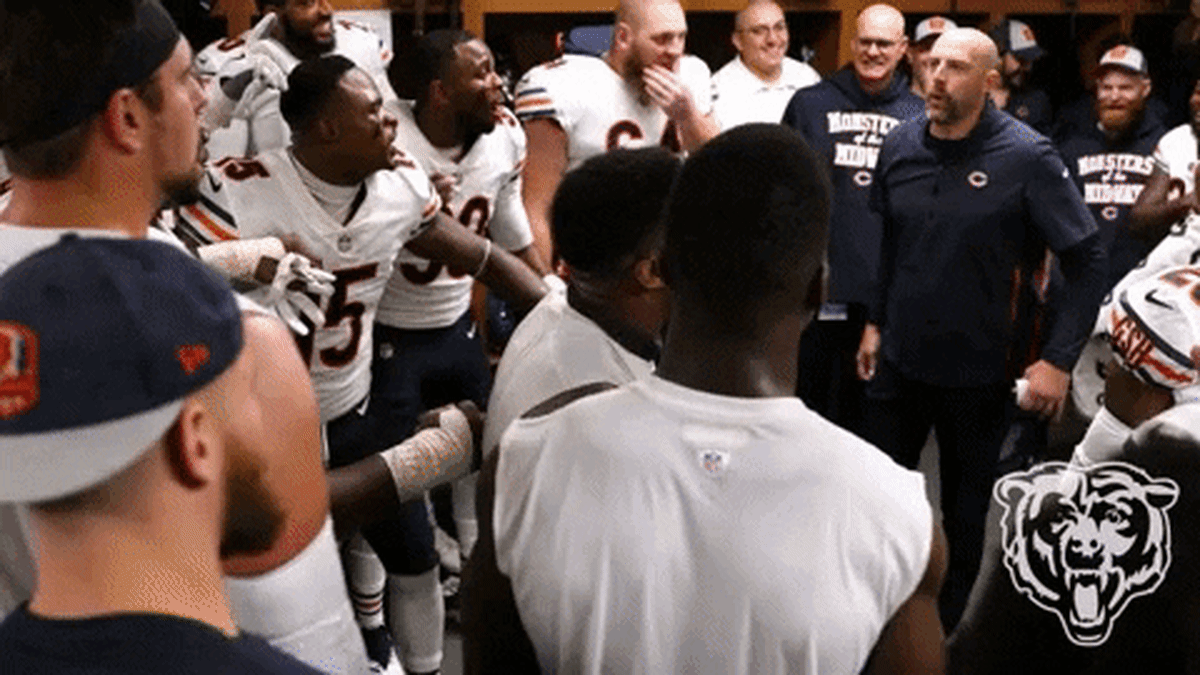 That type of success is almost impossible to replicate. Successes like last seasons defense are few and far between. The team will have to deal with losing two starters in their secondary in Adrian Amos and Bryce Callahan, who left via free agency. They'll also have to adjust to a new coordinator in Chuck Pagano.
Those are no small tasks. Even if the team brought back the exact same unit along with Fangio, it would still be tough to return to last years level. However, with Super Bowl talk swirling around training camp in Bourbonnais, it isn't out of the question for the Bears to improve their defense this season and here are a few reasons why.
Chuck Pagano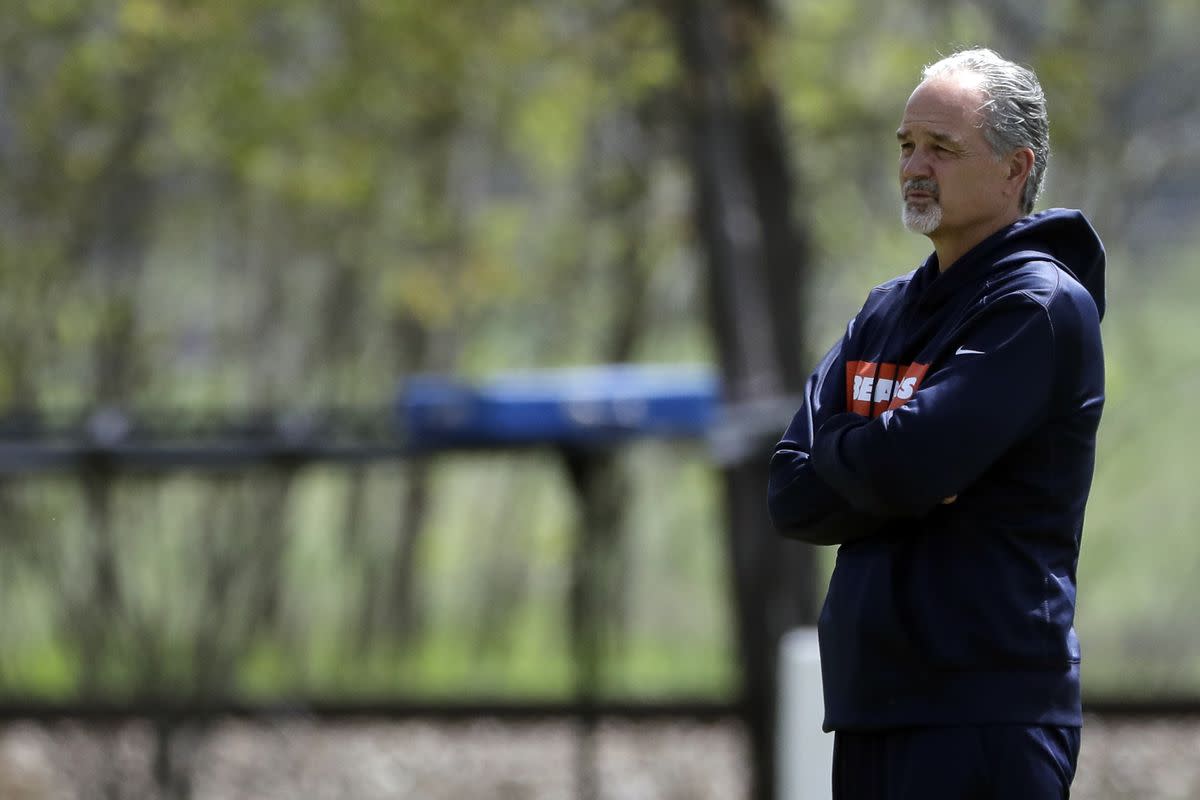 Let's begin with the new man in charge. Everyone is terrified about losing Vic Fangio. I get it, Fangio has been one of the most respected and succesful defensive coordinators in the game for years now. That's why he got a head coaching job in an era where teams prefer their head coach to be offensive minded.
However, Chuck Pagano is no slouch. During his tenure with the Baltimore Ravens, Pagano served as secondary coach for three seasons and defensive coordinator for one season, before becoming the head coach of the Indianapolis Colts.
During his season as defensive coordinator, Pagano's defense went from 21st in passing yards allowed to fourth. They went from ninth in passing touchdowns allowed to first. They had 17 interceptions. Coach Pagano has always been known for his ability to slow down passing offenses.
If their was one area the Bears defense wasn't as elite in last season as they were in other categories, it was the passing game. Pagano will likely be able to sure that area up a little bit.
Pagano also fits Matt Nagy's style a little better than Fangio. Fangio was reserved and serious, while Nagy is loud and likes to have fun. Coach Pagano is more energetic and in your face. He should likely gel well with his head coach.
Finally, the Bears front seven is elite. Mack, Akiem Hicks, Leonard Floyd, Bilal Nichols, Eddie Goldman, Danny Trevathan and Smith. Does it get much better than that? I think Pagano might be better for these guys for one reason; he likes to blitz.
Fangio is more reserved and doesn't blitz as often as others. Sure, when you have guys like Mack and Hicks getting after the QB, you don't need to blitz as often, but times do call for it. When those two large men are sucking up two lineman each, holes are open to run through. That is when Trevathan and Smith can come barreling through and slam the quarterback down. Look for a lot of that this season.
The Sting of Last Season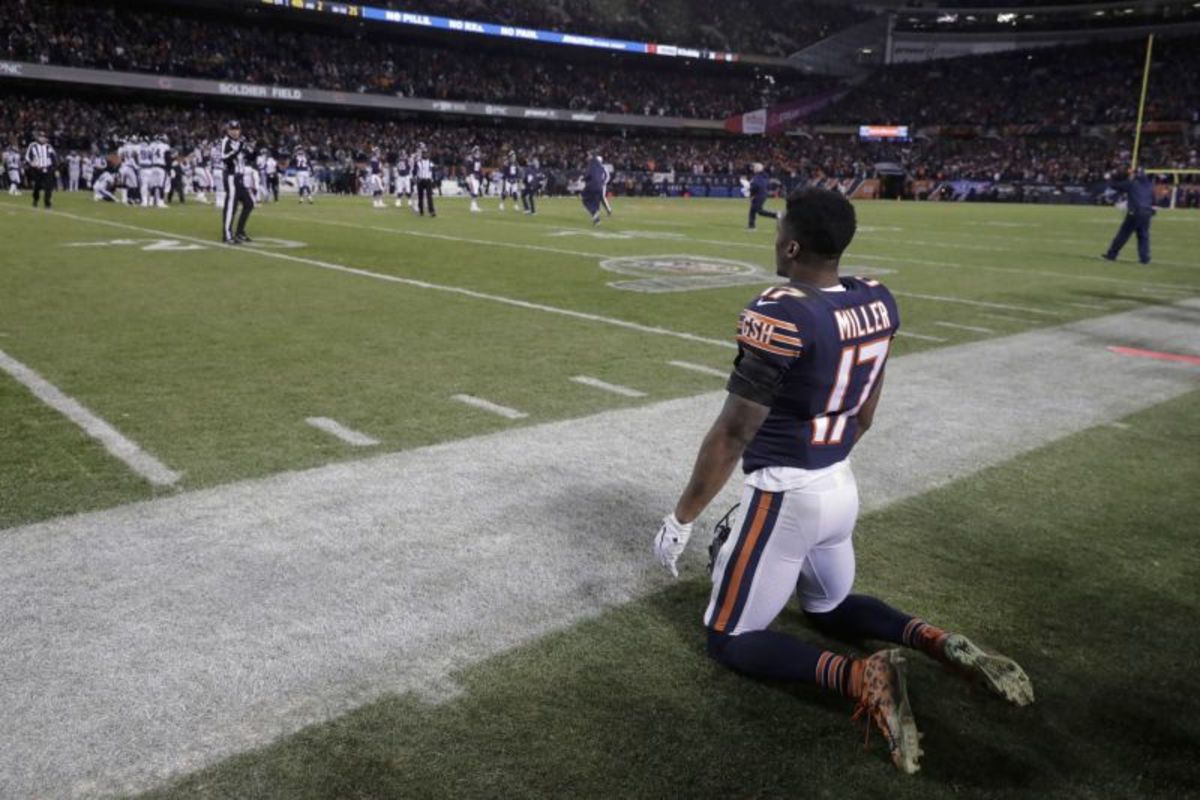 Last year was a lot of fun. We hadn't seen Bears playoff football in eight seasons. It was great, but the ending surely wasn't. Fans, coaches and most importantly the players still have a bad taste in their mouth about the way last season ended.
If there's one positive to what happened, it is the fire this team should come back with this year. Khalil Mack said in an interview that he can be better (wait, really?) and that he will be better. Say a quick prayer for Aaron Rodgers, Matthew Stafford, and Kirk Cousins. Actually, don't even bother with Cousins. That dude is beyond help.
That unit played well enough to win a Super Bowl last season. The other two units on the team let them down. They may be poised to do even more this season to pull the weight.
Defenses play best with anger. When a defense is angry, they are dangerous. After watching their Super Bowl hopes double doink away last season, this unit might be just pissed off enough to put together one of the greatest defensive seasons in NFL history.
Ha Ha Clinton-Dix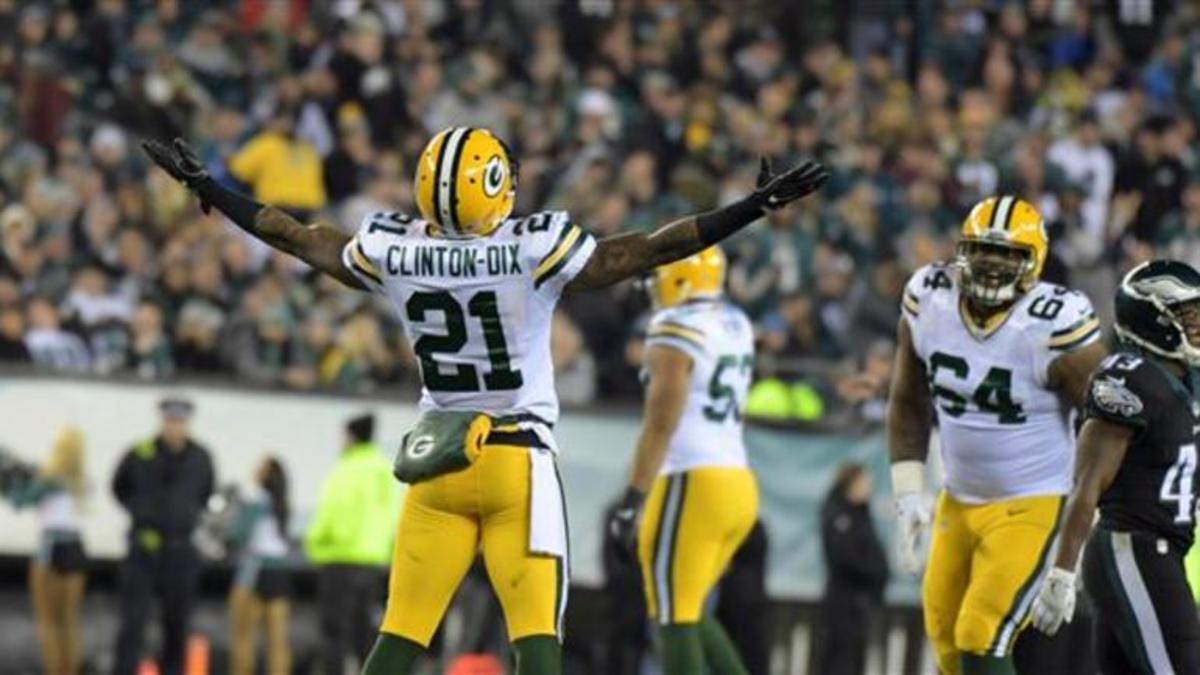 Losing Adrian Amos wasn't ideal. I think a few seasons ago Amos was overrated and then last year remarkably became underrated because of the talent around him. He helped stabilize the defense. As an in-the-box safety, Amos cleaned up anything the got past the front seven. However, he wasn't exactly a play-maker.
You know who is a play-maker? Former Packer and now current Bear Ha Ha Clinton-Dix. Losing Amos stings a little less when you can bring a guy of Clinton-Dix's ability on a team-friendly one-year deal. Clinton-Dix is talented and betting on himself. Should he have a monster season, he will get massively paid by another team in free agency.
He is now in the perfect position to do so, which is why he chose the Bears in free agency. Green Bay's defense as a whole wasn't good enough for Clinton-Dix to take numerous chances at making big plays in the secondary without it being detrimental. The Bears are.
Over his five-year career, Clinton-Dix has 14 interceptions. In 2016, he had five interceptions and was named to the Pro Bowl. It wouldn't surprise me to see him get around the five interception mark this year with the Bears. Quarterbacks will be under duress often and that's when mistakes occur. Pair Clinton-Dix with his former college teammate Eddie Jackson, and you very well could see the Bears have a boat-load of interceptions.
Leonard Floyd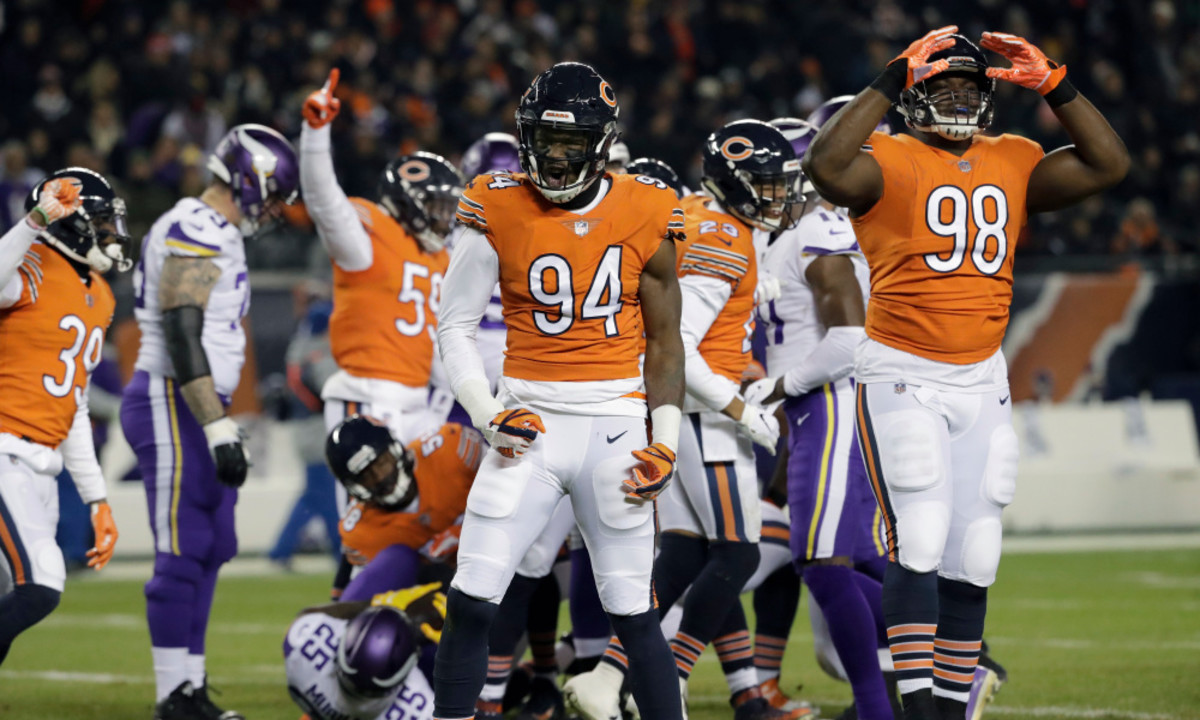 Since the Bears took Floyd ninth overall in the 2016 NFL Draft, we have been waiting for the pass rusher to finally break out. Towards the end of last season, it appeared Floyd was beginning to do so. He was all over opponents' backfields even when he wasn't putting up the sack totals. He was throwing Aaron Rodgers all around Soldier Field in week 15.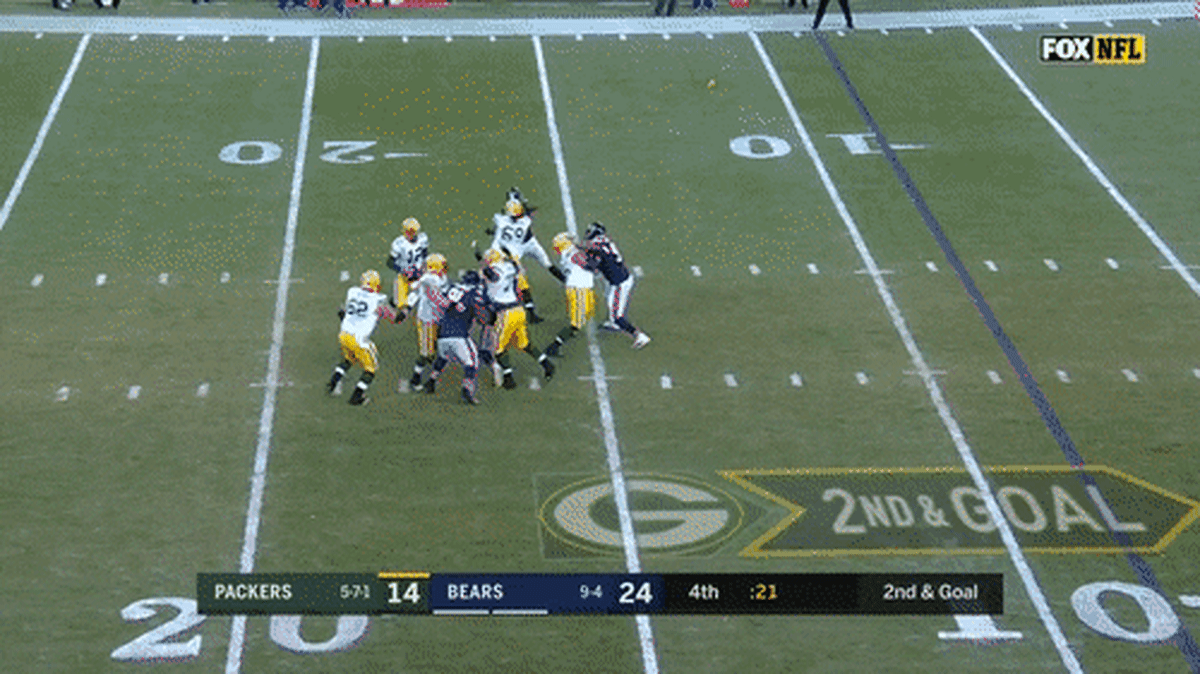 With Mack on his opposite side and Hicks in the middle, Leonard Floyd probably won't see a double team once next year. Add emerging talent Bilal Nichols into the mix and Floyd may get a few free rushes. If there was ever an opportunity for Floyd to breakout, this is it.
Add in the fact that this is a contract year for Floyd and money is now a motivator, big things could be coming from the lengthy pass rusher. If the Bears could get close to 10 sacks from Floyd, well, look out.
Glory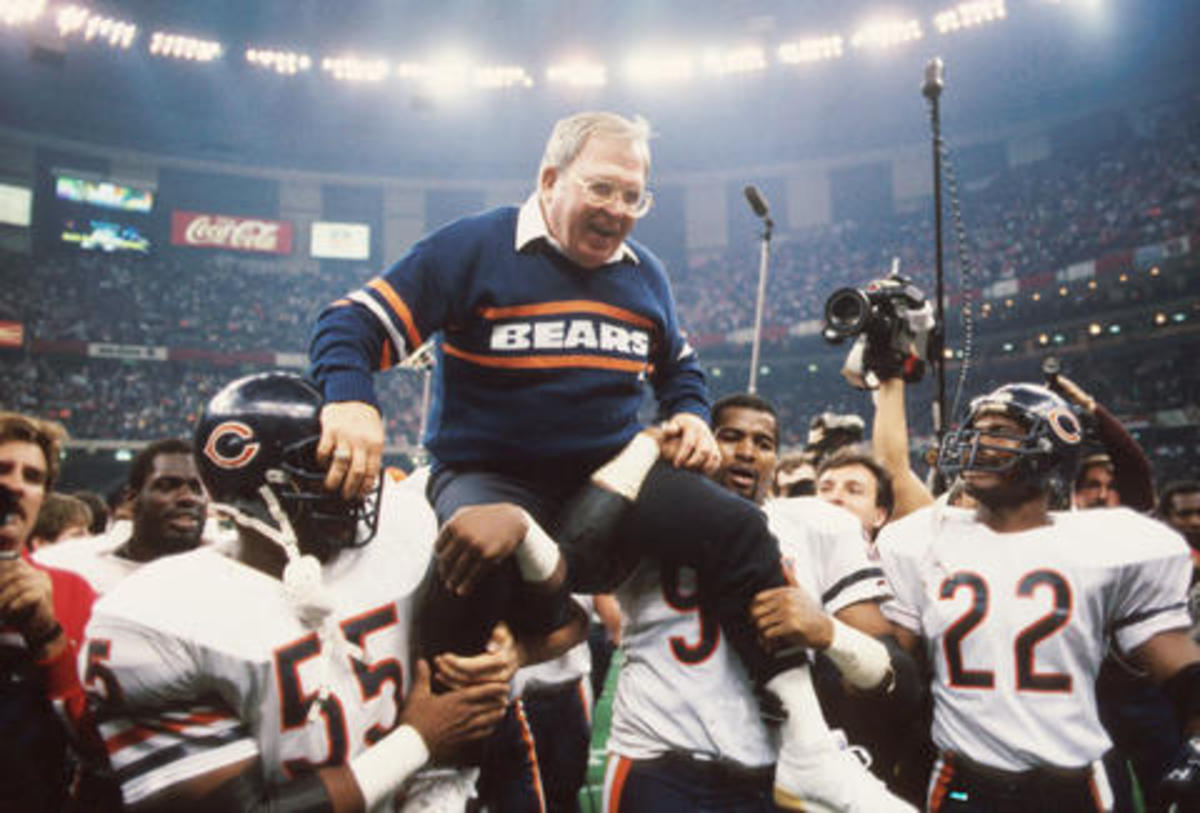 The Bears last won the Super Bowl, checks notes, in 1985. Anyone remember that team? Did they have a good defense or something? I don't know. I guess they only allowed 10 points during the playoffs that year.
Yeah, that defense was great. Those guys are still celebrities in Chicago. This is a Bears town after all. At the Bears 100 convention, members of the current defense got to see first-hand just how celebrated those guys still are. Those guys are still full of energy. And they motivated the current Bears defenders to be great.
Eddie Jackson recently talked about the want to be great, after the team's strength and conditioning coach told him he should be training to be a hall of famer. No matter how good you are at football or how much money you make, everyone wants to be loved. Everybody wants to be remembered. Look at the '85 Bears, and that is what is up for grabs for the '19 Bears.
Roquan Smith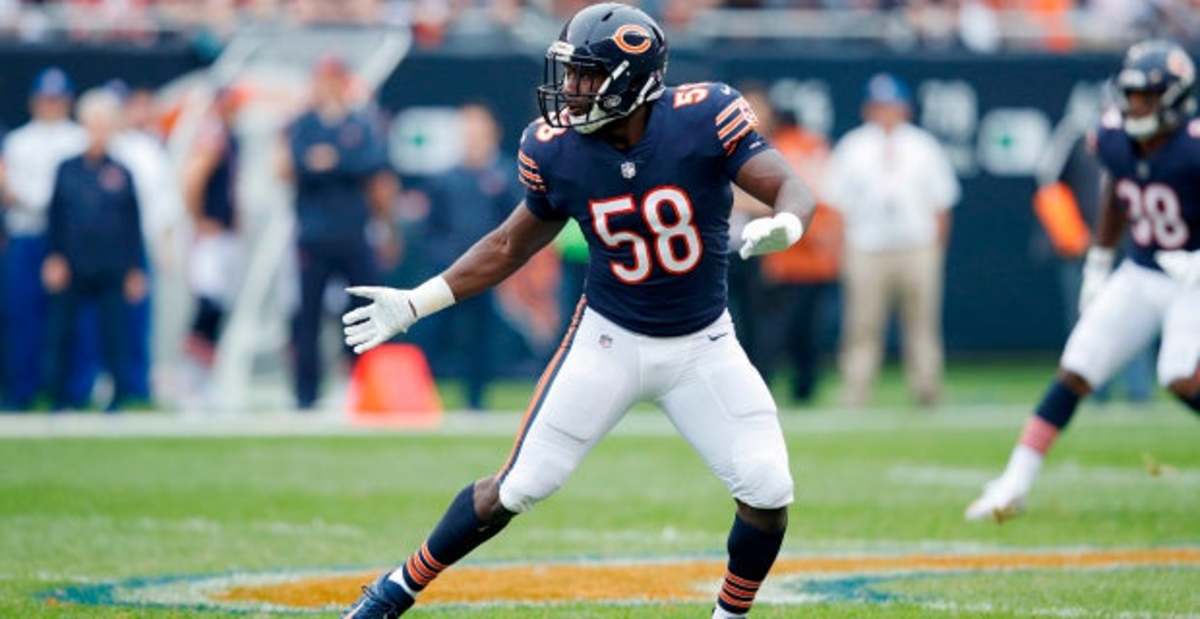 Here's the big one. This is the biggest reason I think this defense can be better next season. With Mack, Hicks, Jackson and Kyle Fuller getting most of the attention last year, Smith flew under the radar a bit. He shouldn't have, as he did lead the team in tackles after all. As a rookie, playing inside linebacker throws a million challenges your way and Smith never flinched.
With a season under his belt, Smith should be poised to have a great season. General Manager Ryan Pace pointed to him as a guy who is improving every day. Smith has great speed. With Pagano likely blitzing more this season, look for Smith to accumulate higher sack totals. He also possesses the ability to intercept the ball and doesn't miss tackles.
His 2018 season was impressive. There is no reason to believe that 2019 won't be even better. After a year in the league, you might see Smith begin to start calling the defense as Trevathan begins to pass the torch to the newest monster of the midway. Expect a huge year from Roquan Smith.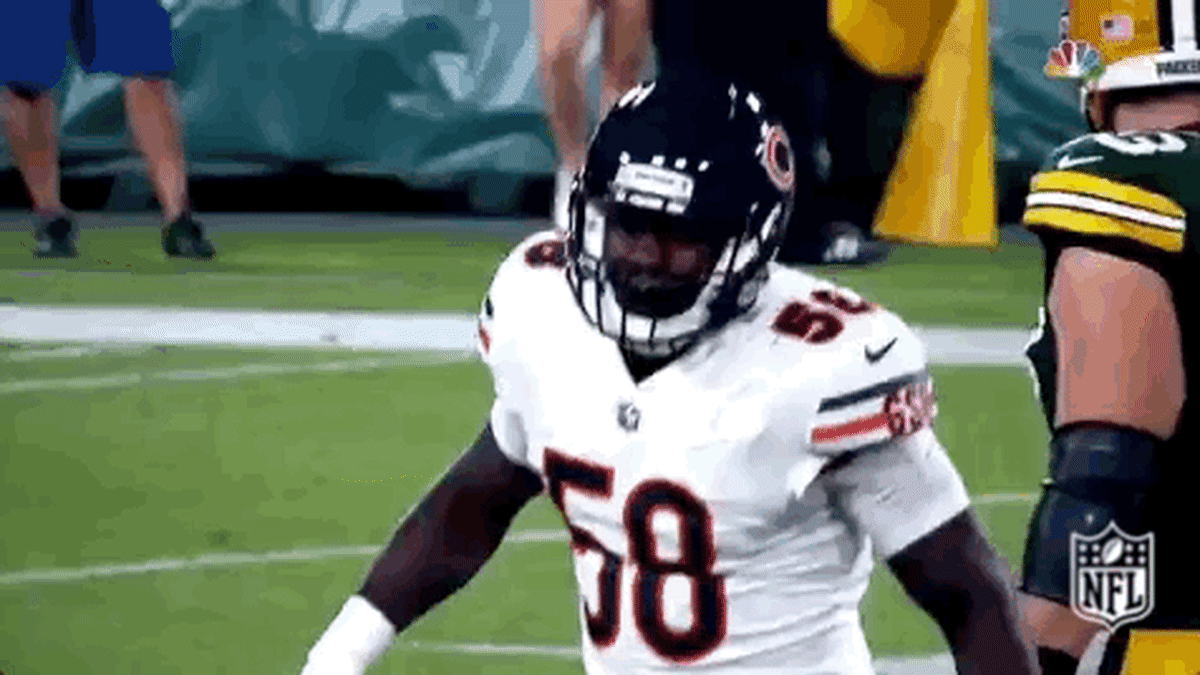 This defense is nasty. It's intimidating. It's not only a quarterback's worst nightmare, but it's the worst nightmare of a running back, offensive line, and offensive coordinator. Nothing comes easy in this league and the Bears will have to work even harder to improve their defensive unit. However, they have the right group of players and as good of a replacement for Vic Fangio that you could ask for to get the job done. Bear Down.
---
Featured Photo: NBC Sports