I'll start by saying that I'm not the biggest craft beer fan. It's simply never been for me. Give me a Budweiser product or a Pabst Blue Ribbon and I am perfectly happy. But then, the Beer Gods dropped this gem of a beer from Steam Hollow Brewing Company on me. The "Cranky Ogre" quickly caught the attention of my taste buds.
If you are apprehensive towards craft beer like me, the Cranky Ogre is the perfect route. It's still a lighter beer, but certainly has more flavor than your average light beer. There is that hint of hoppiness, but it isn't overpowering. Nothing would make me happier than sitting on a patio in early fall and cracking open a few of these brews.
The Cranky Ogre is phenomenal, but Steam Hollow is even better. This relatively new spot is a 5,000 square foot space in Manteno, Illinois that is incredibly family-friendly. It's the perfect spot for anyone. Bring your family, friends, significant other; Steam Hollow is comfortable for any situation.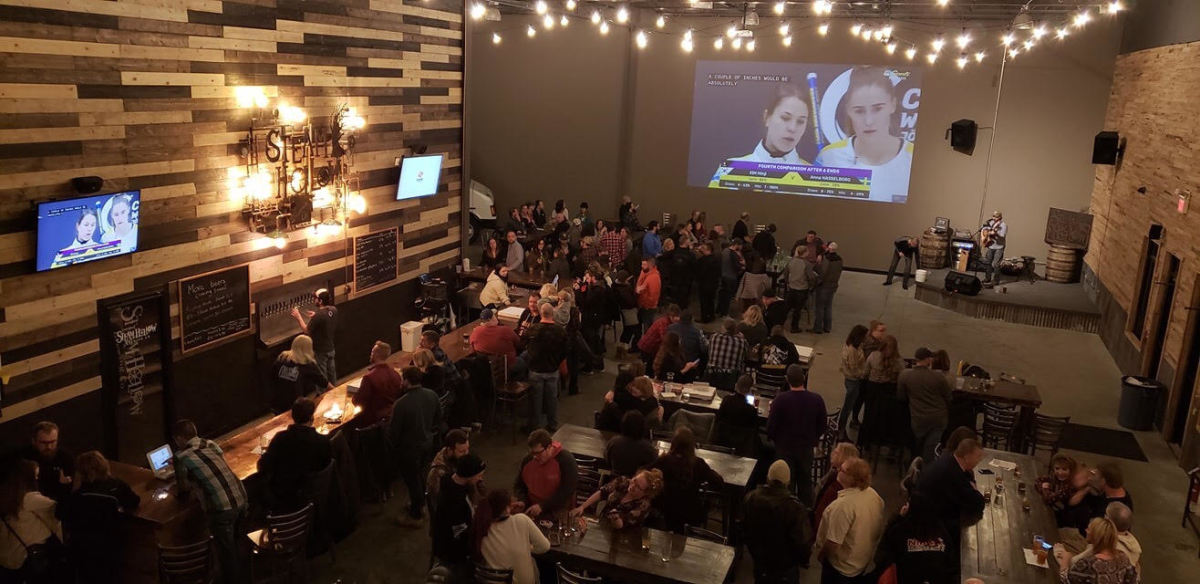 Elegance pairs itself with great beer to offer customers a truly excellent experience. Live music is often on-deck at the brewery, allowing customers to enjoy a variety of different local bands in person. Live events and movies are displayed on the far wall to allow people to watch television in style if they so please.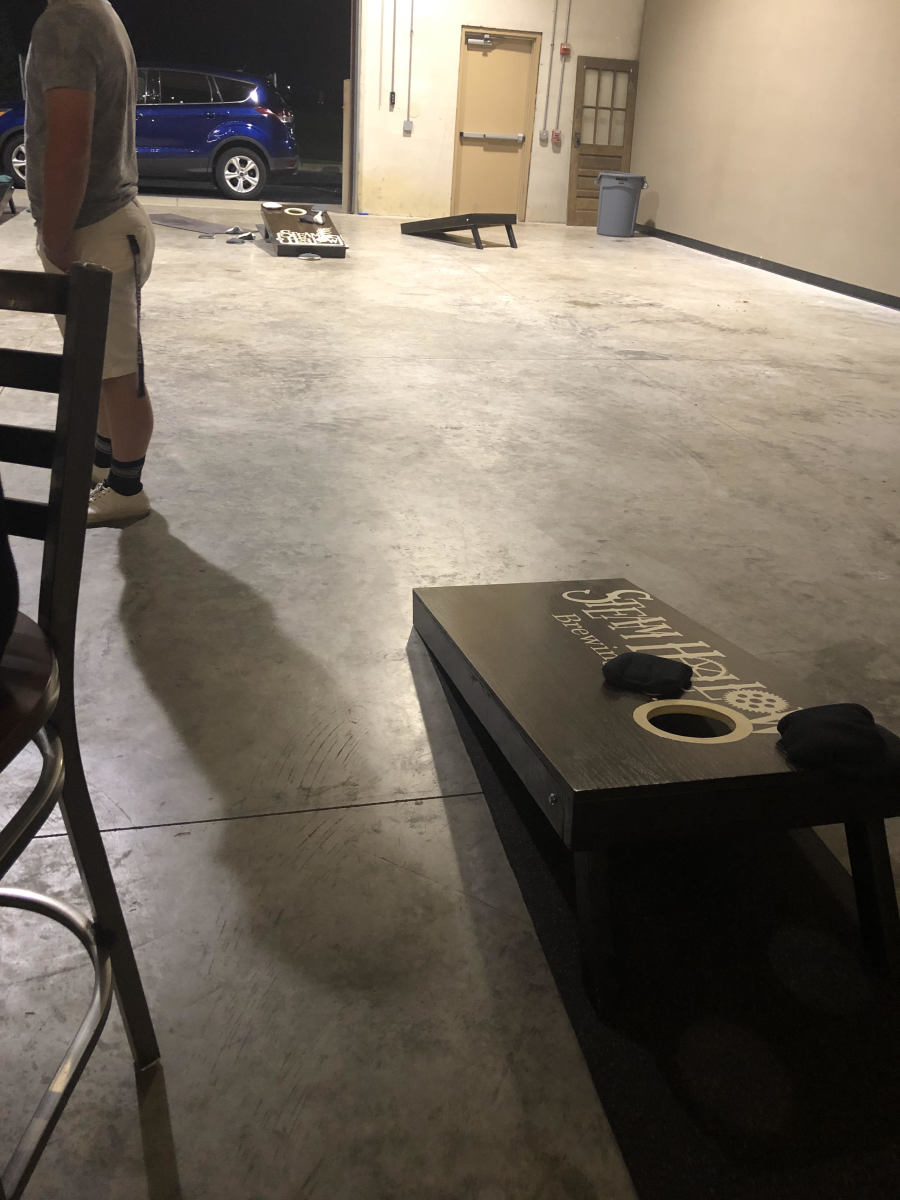 Looking to have a little fun with friends? You can play bags in the back of the brewery. This spacious spot allows for two games to be played at once. Saturday night was a good one for me, as I went undefeated on the bags circuit. Not to brag.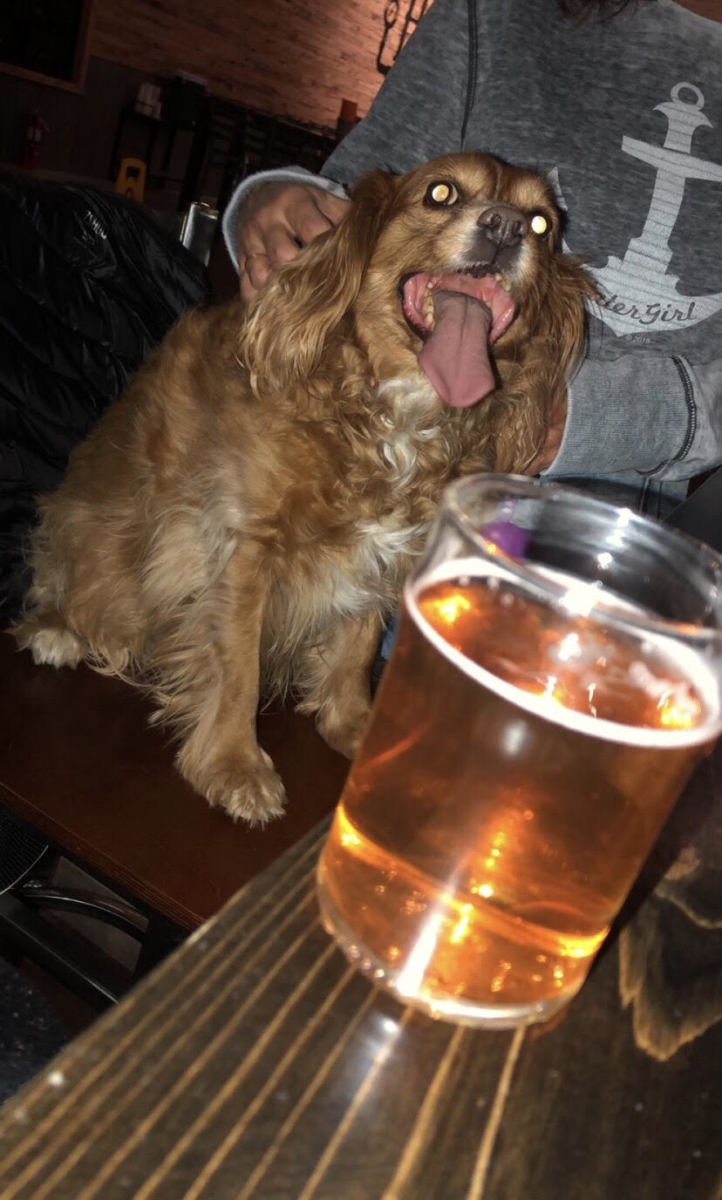 Don't want to leave your dog at home? Don't. Steam Hollow is pet-friendly. In fact, they offer dog biscuits and water bowls to accommodate man's best friend. Sparky here was a big fan of his night out on the town. Someone get that good boy a Cranky Ogre.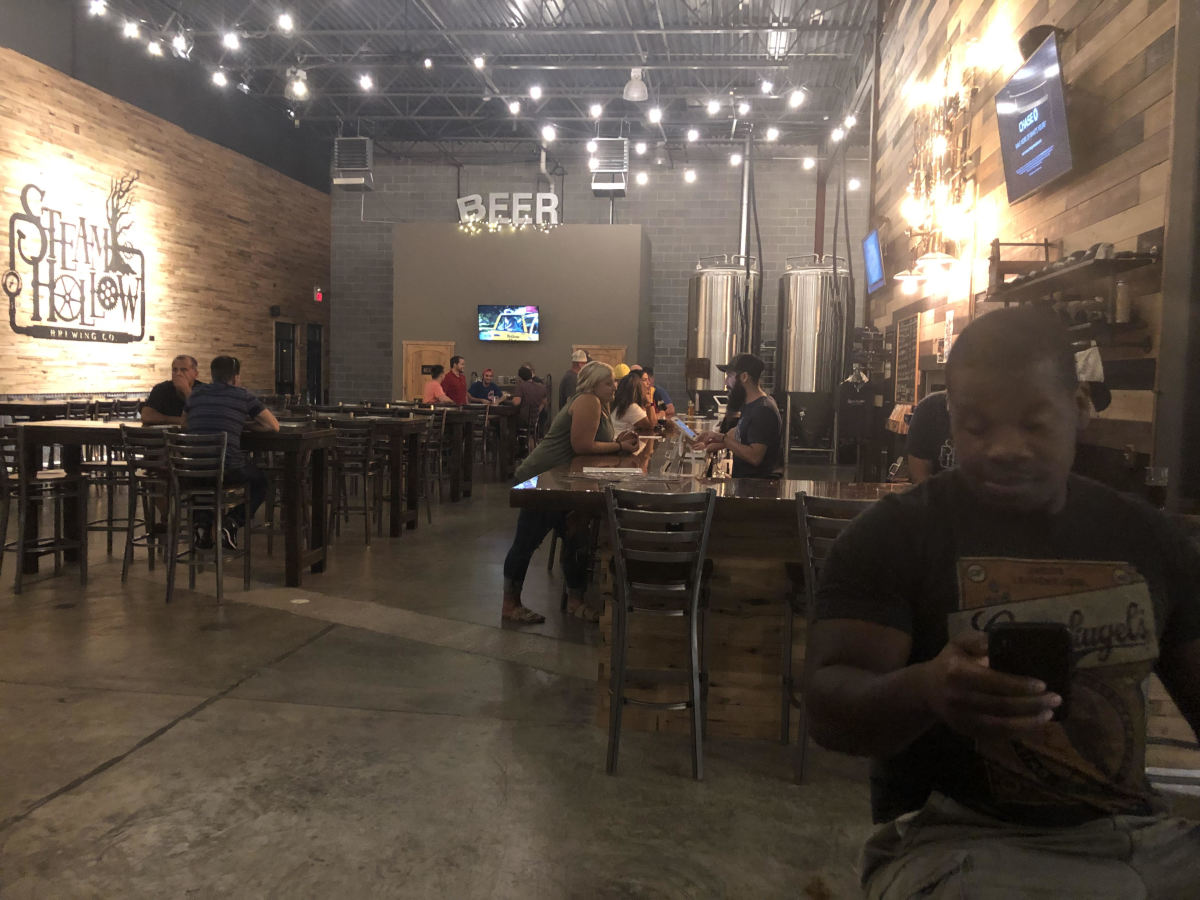 The staff here is beyond friendly. You are greeted as you walk up to the spacious bar and anxiously try to select which beer you'd like to enjoy that night. Oh, and if you're hungry, don't worry. Steam Hollow often brings in different food vendors. Saturday night offered a Vienna Beef Hot Dog Stand. A mobile pizza truck has been seen in the past as well. Hot dogs, pizza and beer? You have my attention.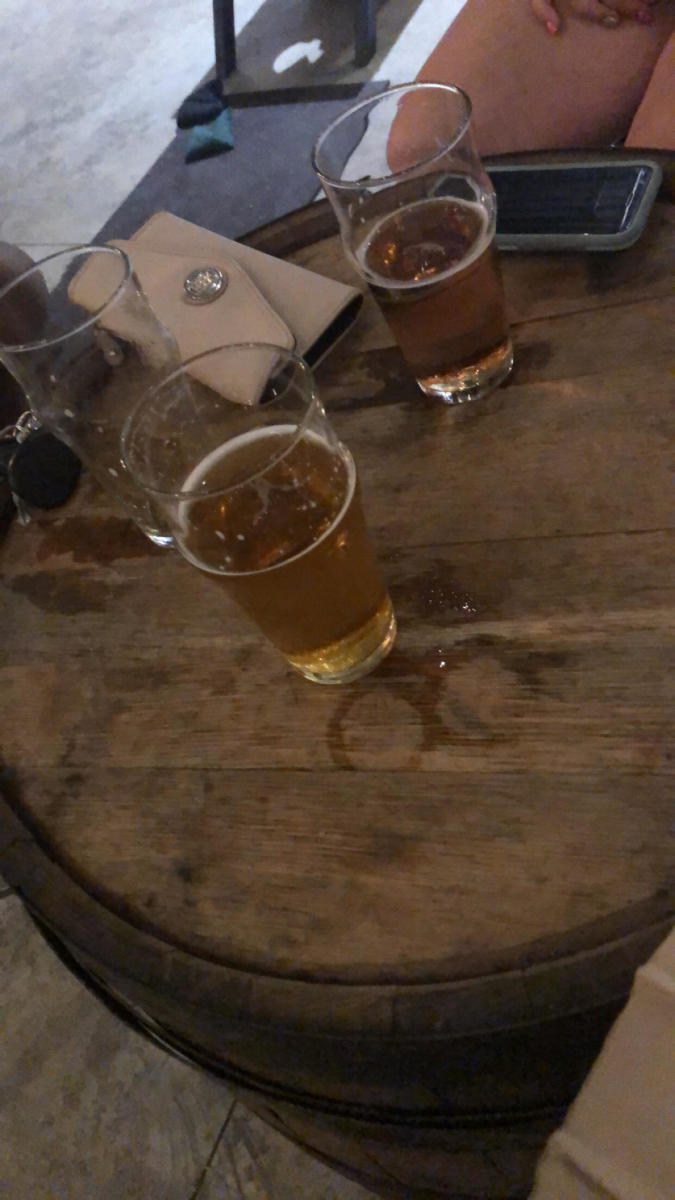 Steam Hollow can bring you and your friends together. Look here at the Cranky Ogre mingling with the 2 Fools, Rose Cider. The Cider seems to be one of the top choices of Steam Hollow's female customers. Be sure to tell your girlfriend or wife.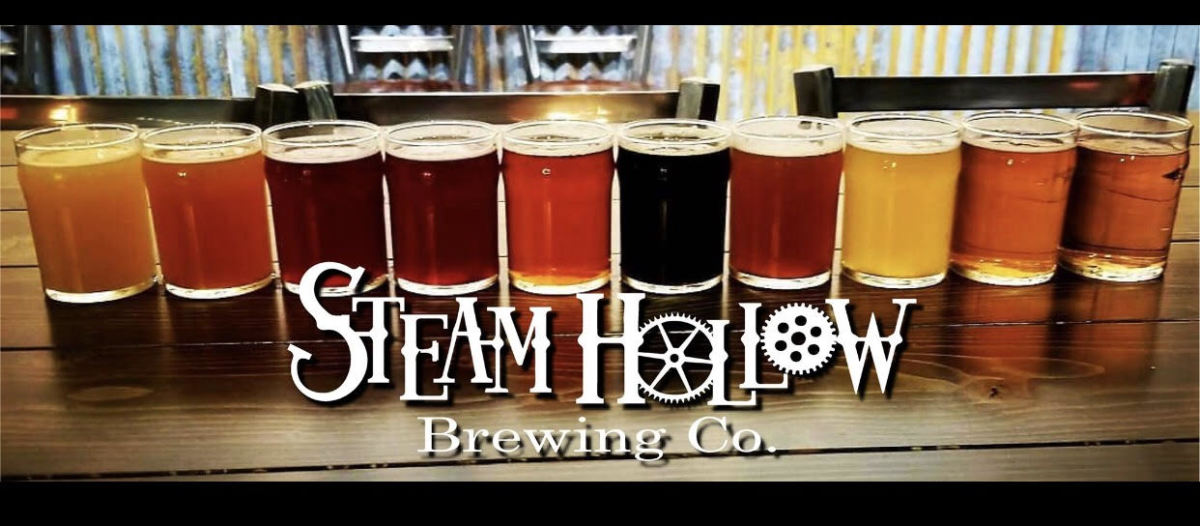 Life is better with good beer. If you're looking to try something new, crack open one (or several) of Steam Hollow's different brews. Looking for something to do on a weekend night with family and friends? Swing over to Manteno and try out Steam Hollow Brewing Company. You can't go wrong with any of their selections, but the Cranky Ogre is the way to go. Crack Um and enjoy!
---
Featured Photo: Facebook/Steam Hollow Brewing Co.