The Cubs will have some new swag when they head to Williamsport, Pennsylvania for the Little League Classic.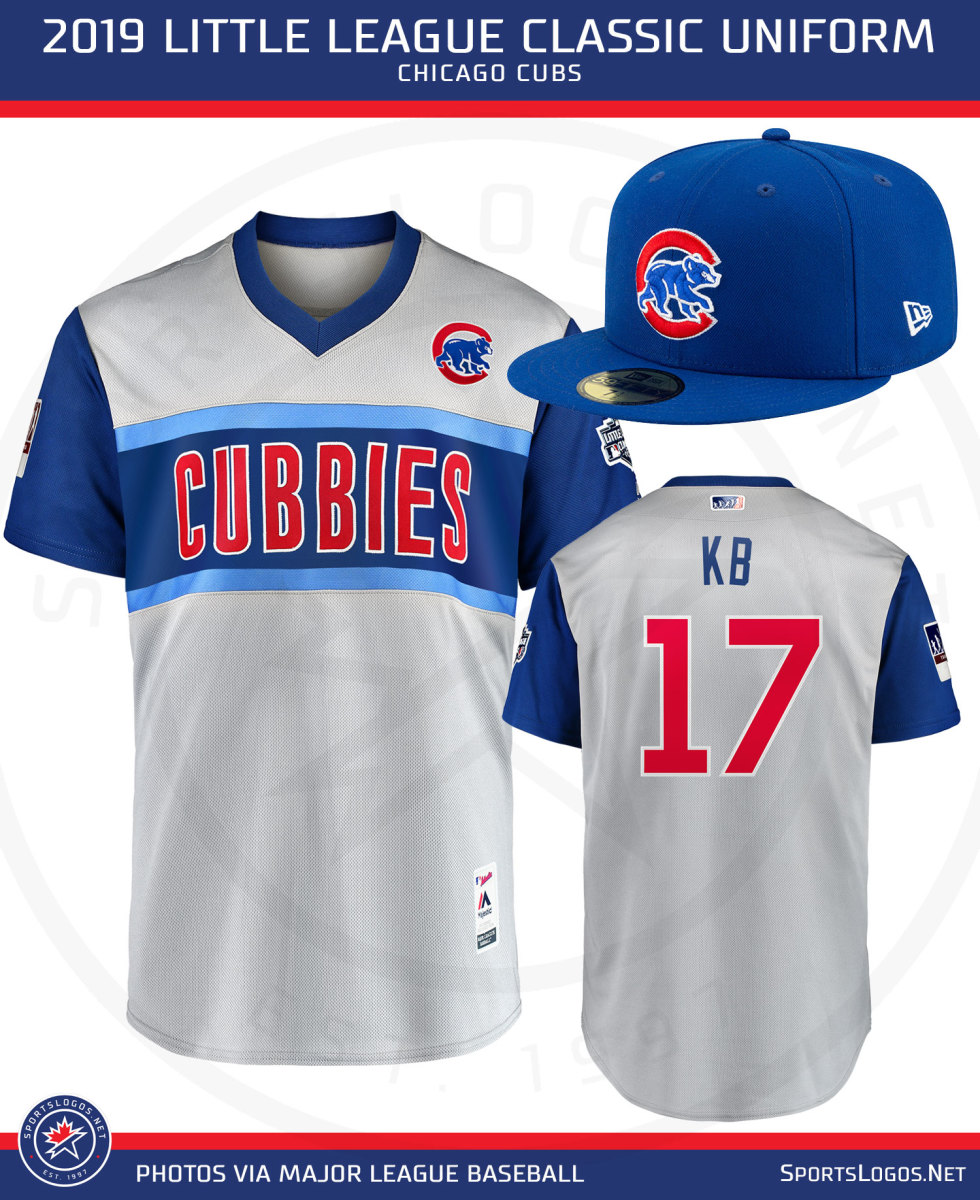 Overall, it's a clean look that possesses a youthful nature. On the front, a script font "Cubbies" will take the place of the standard "Chicago" text featured on their traditional road uniforms. The back will feature Players' Weekend nicknames instead of last names. Below is a list of those names:
Staying true to the "Cubbies" theme, the hats will feature the team's alternate logo instead of their standard "C" cap logo, which has been used since 1958. Other details include a Little League Classic patch on the left sleeve complemented by a "thank you" patch on the right sleeve. Like with the Players' Weekend Jersey, the "thank you" patch offers a space for players to write in the name of someone who has been supportive of or made their baseball career possible.
The Cubs and Pirates will square off in the Little League Classic on Sunday, August 18th at 6:00 PM central time.
---
Featured Photo: LittleLeague.org