Saturday marked the final practice that was open to the public. It was nice to see that it was also a padded practice. They tend to be a little more fun when we see a little more hitting involved. The day started out with Trey Burton back in full pads, but that did not seem to last long cause a short time later he was back on the sideline with no pads. Could just be a way to work him back slowly. Another player that returned to camp was Jesper Horsted, it will be interesting to see what he can now do with the chances he gets. The players that were out today where Emanuel Hall and Kevin Pierre-Louis. During practice as well Anthony Miller did go down with an injury that at this time is unknown. Today was the highest attended camp of the year.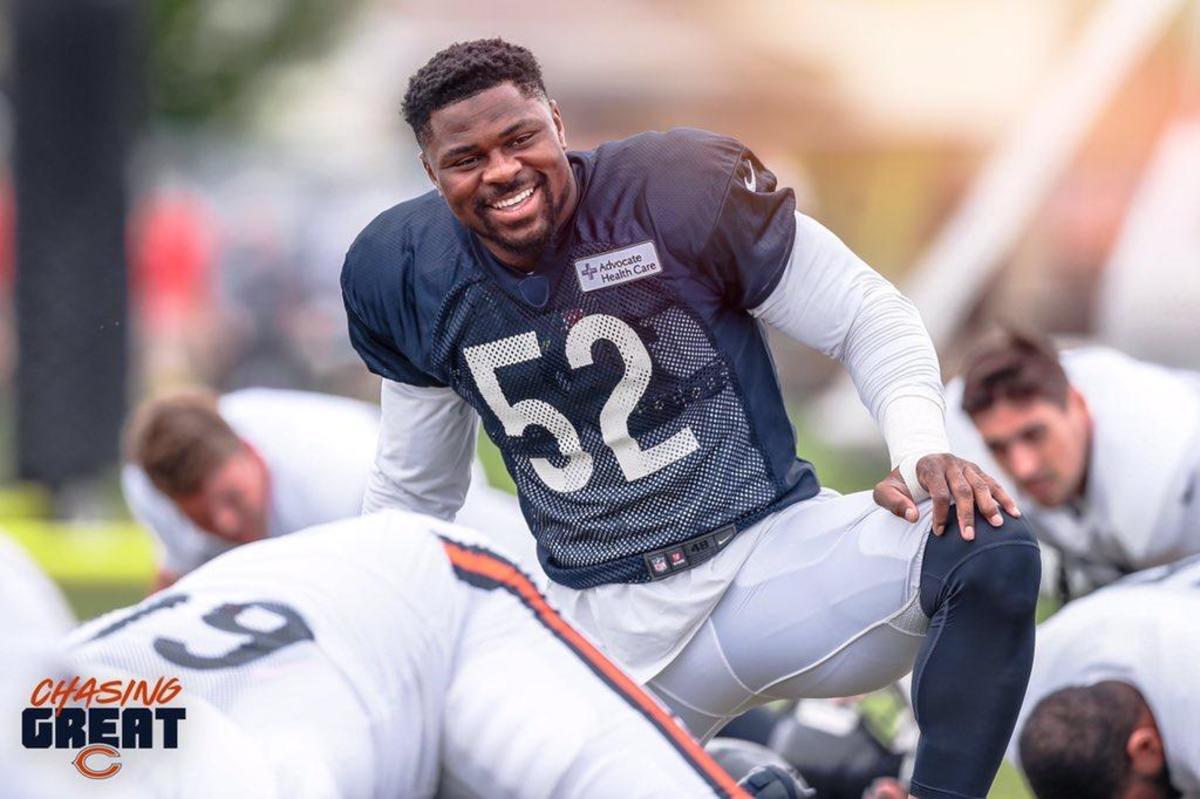 At the start of the whistle today, we saw the offense working on some hurry up drills. Seems like that will be a major focus this year for them. Ryan Nall was talking some reps as a fullback again. It would be nice for them to find a spot on this team for him. Before going down with his injury Miller made some great touchdown grabs during the scrimmages. Miller had a great one against Michael Joseph in the corner of the endzone. Allen Robinson continues to be that number one weapon for his quarterback Mitch Trubisky. A few other players showed up today to compete and those where Adam Shaheen and Bradley Sowell. Both players were making great catches. The final player that was seeing tons of action today was Jordan Williams-Lambert, seems to be trying to make a late push for this roster.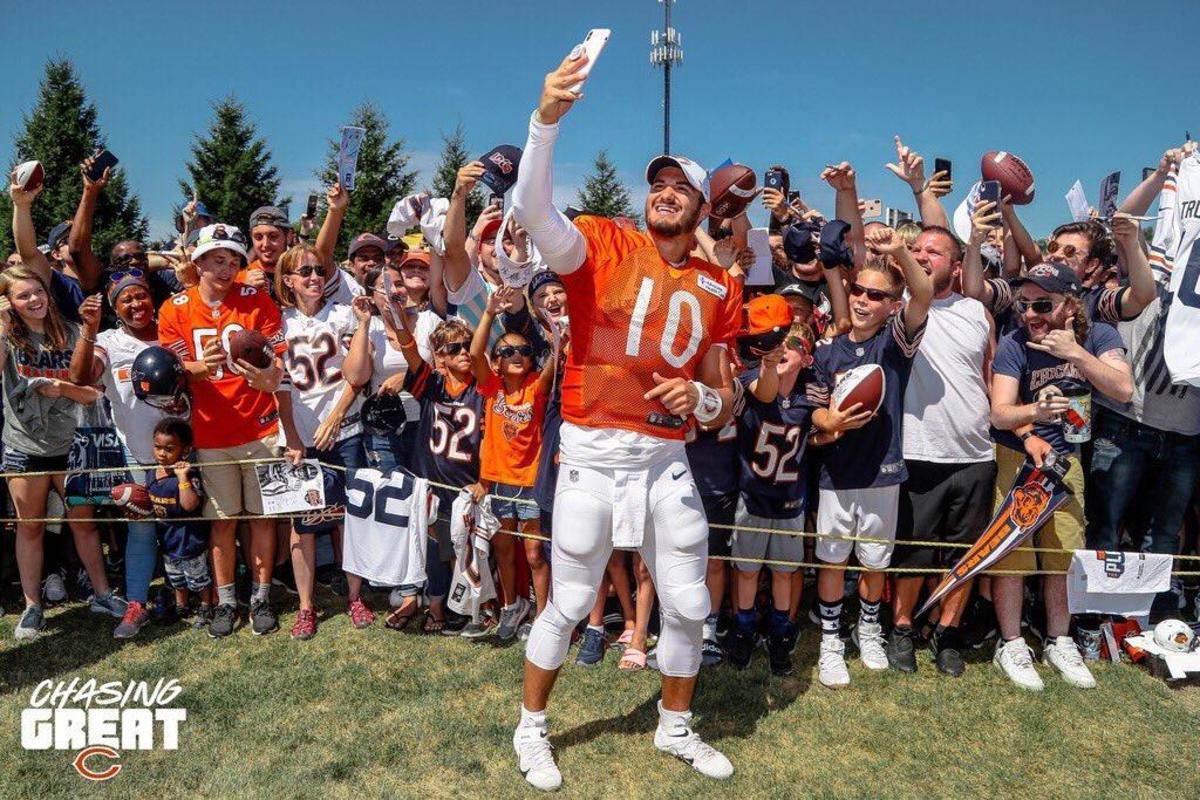 All the running backs continue to look great. Montgomery had some runs that just show you the issues he will cause defenders in one on one situations. He also had a moment where he got up a little slow but seemed to walk it off and be fine. Kerrith Whyte showcased that speed again on a few runs. White had one that broke through the line and he took off from there. Cohen had several moments of lining up in the slot, he will be used all over the field due to his speed this season and the depth at the running back spot. This team is set up for great things between the depth at running back and wide receiver. Some work still needs to be done with the tight ends. If Shaheen stays help and Sowell continues to grow this team could be fine in that spot of the roster. The play of the day goes to Riley Ridley for his amazing catch over Michael Joseph, he ripped that ball right out of his hands for the touchdown.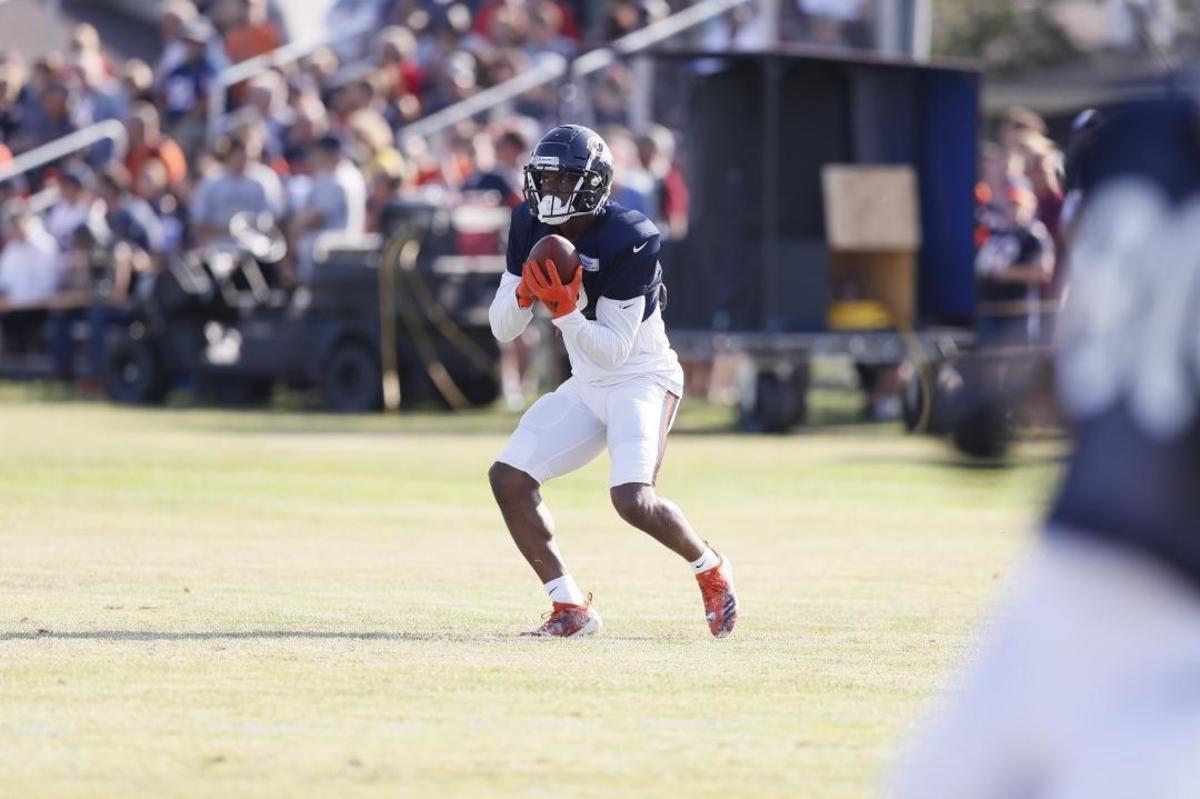 There truly is nothing more impressive about this team than the defense. They seem to be scarier than the 2018 team. Now once the season rolls around let's see if they can produce the same results as last season. Khalil Mack continues to bully people, Floyd seems to getting more pressures. With those guys in those spots, it continues to help out their defensive backs. Prince Amukamara continues to get interceptions, nearly had a few extras today. He did get on later on in the day, it did come off a bad pass attempt but you see the skill is there to make the plays. Sherrick McManis continues to take drills at safety, wonder if that is the official move for this team. Other defensive players that have stood out a few times would be Michael Joseph and John Franklin III. With a few more weeks til the season, it will be interesting to see which players on defense make enough of an impact to stick around.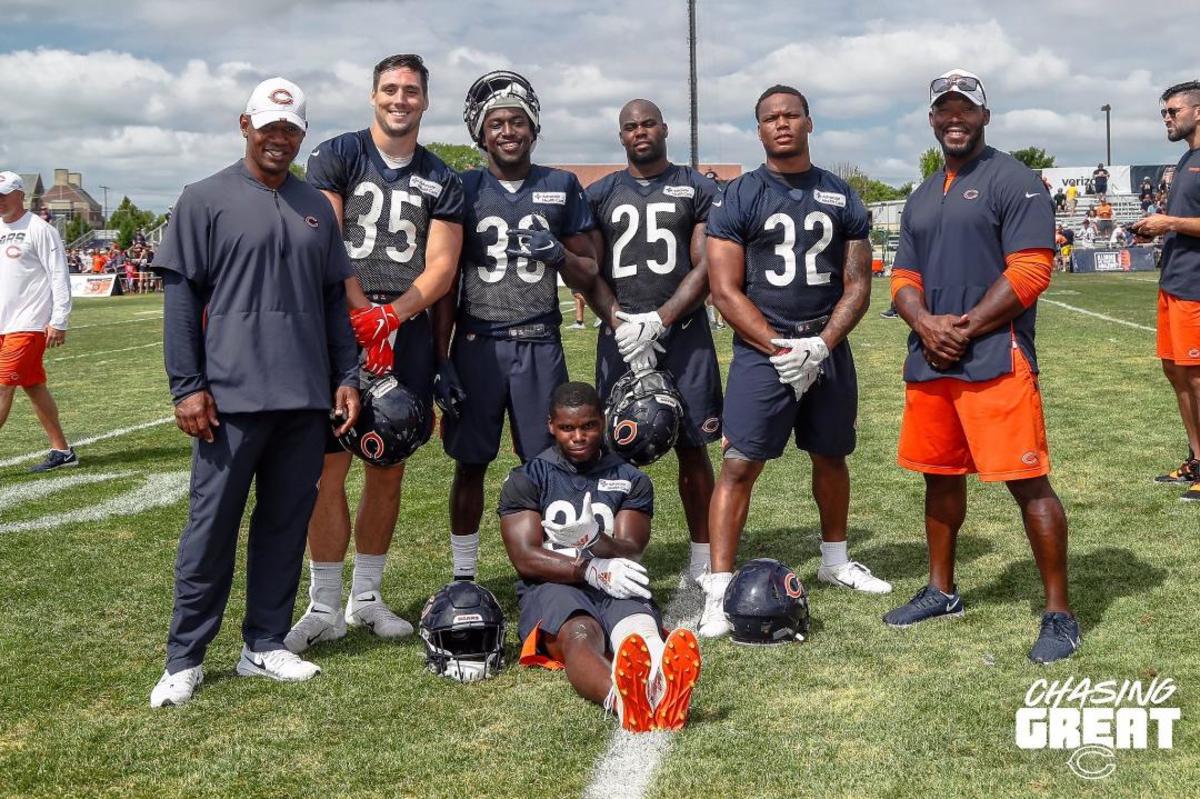 Over the last two weeks, there have been so many good times for this team. They were pretty much healthy through it all, which is never easy. There were no fights breaking out between players like previous seasons. This team is on a mission to get what they want and are clearly focused on it. These players were so great to all the fans that came from all over to see them. This is the greatest team in the sport. They truly optimize the term family and continue to work with each other to get the best from one another. This organization from the top all the way to the bottom deserve the greatest thank you for what has been brought to this city. We are now on our way to finish this preseason and on to the continue that chase. We have unfinished business.
Who was your camp MVP? Who was a surprise player that opened your eyes?
---
Featured Photo: Chicago Bears