The Chicago Blackhawks have released their 2019-2020 promotional schedule, and while heading up to the United Center to catch a Blackhawks game over the last decade has always been more about the product on the ice than off of it, there are some pretty cool giveaways in this year's lineup.
Let's start with the must-have category, which begins the 2010 Anniversary Bobblehead Series. Yes, it really has been ten years since that first magical cup run back in 2010, and what better way to commemorate it by attending a game on one of these four nights to receive a commemorative bobblehead.
October 18th vs. Columbus – Marian Hossa
November 21st vs. Tampa Bay – Brent Seabrook
December 15th vs. Minnesota – Duncan Keith
January 7th vs. Calgary – Jonathan Toews
The only slight miss here from the Blackhawks is Patrick Kane. The guy scored the Cup winner and he doesn't have a commemorative bobblehead in the set. Luckily, if you're looking for a Kaner bobblehead to go with the rest of the 2010 set, the first 10K fans who head up to the UC for Training Camp Festival will be rewarded with one that fits right in.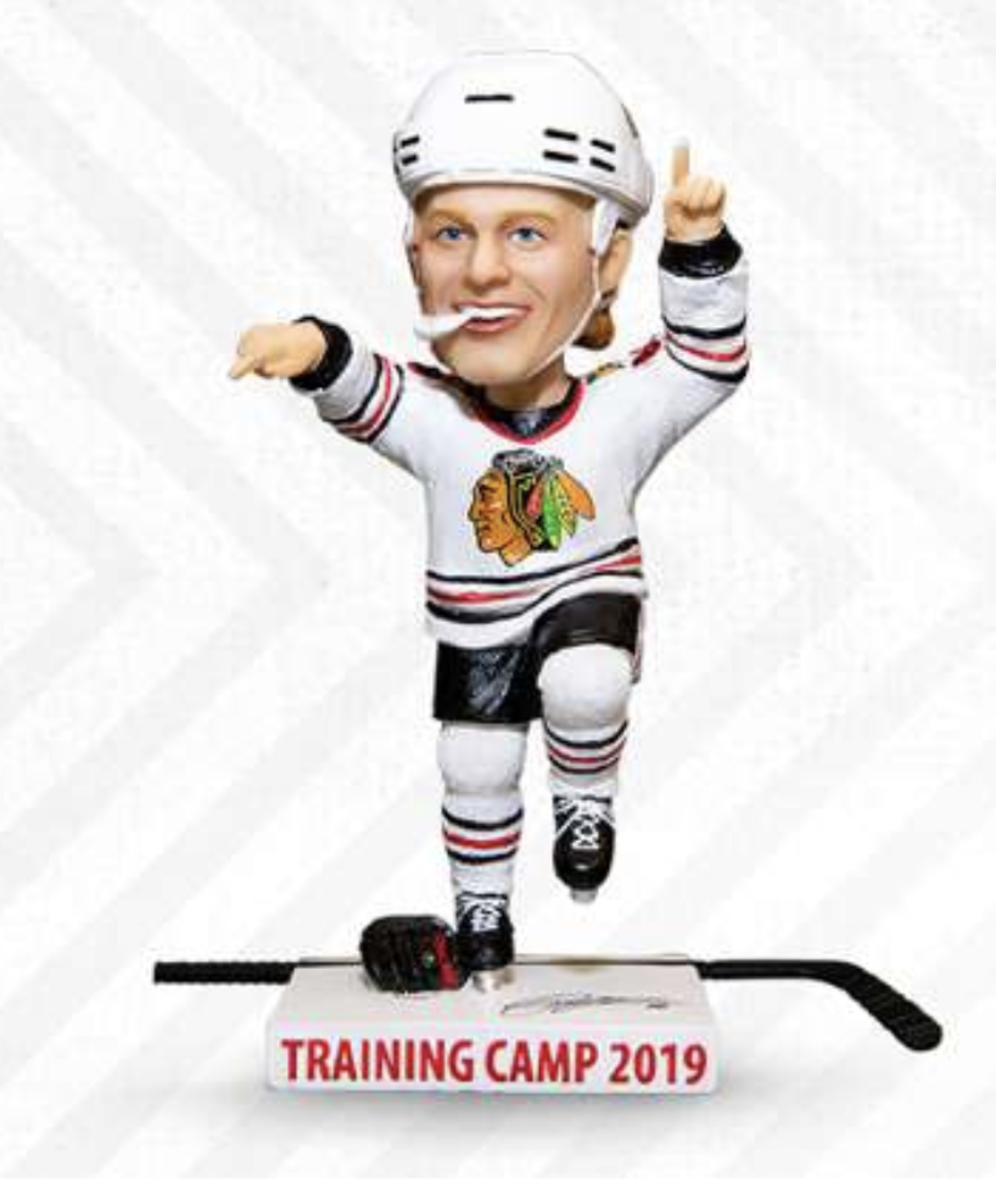 Sticking with the 2010 commemoration spirit on March 19th vs. Minnesota, the Blackhawks will be giving away a 2010 Replica Championship Ring.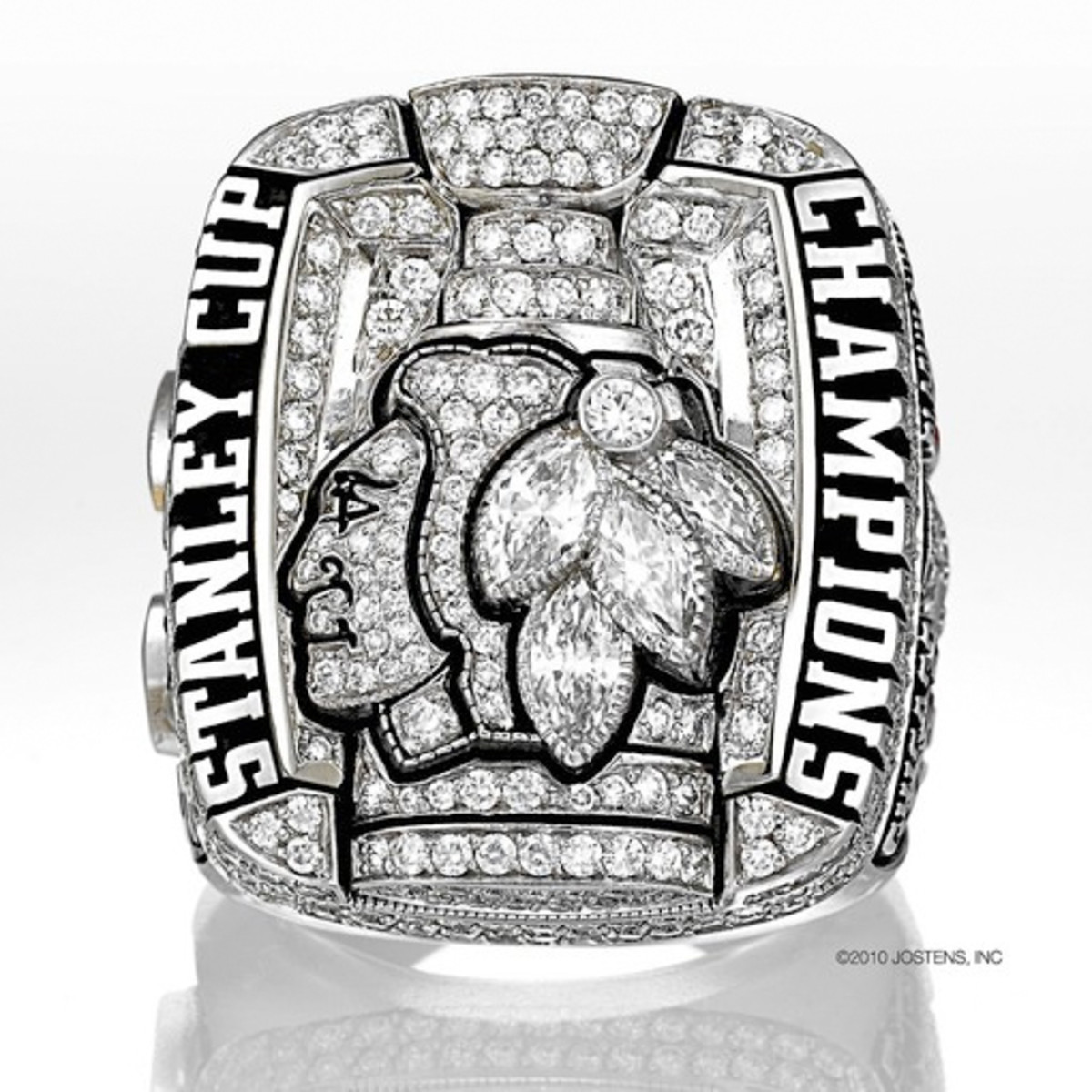 Ain't that a beaut. Now, on to some of the other items that fans can get their hands on this upcoming season.
Two other bobbleheads will be available this season, featuring the radio broadcast duo John Wiedeman and Troy Murray on October 20th vs. Washington and Blackhawks broadcast legend Ed Olczyk on Hockey Fights Cancer night which is slated for October 27th vs. Los Angeles.
A collectible retro hat series is also on the list. The first of these is the 70s hat on Oct. 24 vs. Philadelphia, followed by the 80s on January 9th vs. Nashville and the 90s on March 25th vs. Pittsburgh.
An Alex DeBrincat and Dylan Strome salt and pepper shaker set (11/19), United Center 25th Anniversary Snow Globe (12/18), and Duncan Keith Floss holder (3/5) round out the highlights on the list of giveaways.
All items mentioned are for the first 10K fans to enter the United Center and of course, are subject to change.
Blackhawks single-game tickets go on sale August 20th. For more information and the full list of promotional items visit https://www.nhl.com/blackhawks/fans/giveaways.
---
Featured Photo: NHL.com