With August winding down, hockey season is finally on the horizon. One of the first organized events of every new season is the Traverse City Prospect Tournament. Prospects representing the Blackhawks, Blue Jackets, Stars, Red Wings, Wild, Rangers, Blues, and Maple Leafs will meet in Traverse City, Michigan to square off in a round-robin tournament from September 6-10.
The Blackhawks roster has finally been announced, and it's stacked with high-end talent. The full list featuring 14 forwards, seven defensemen, and three goaltenders can be found below: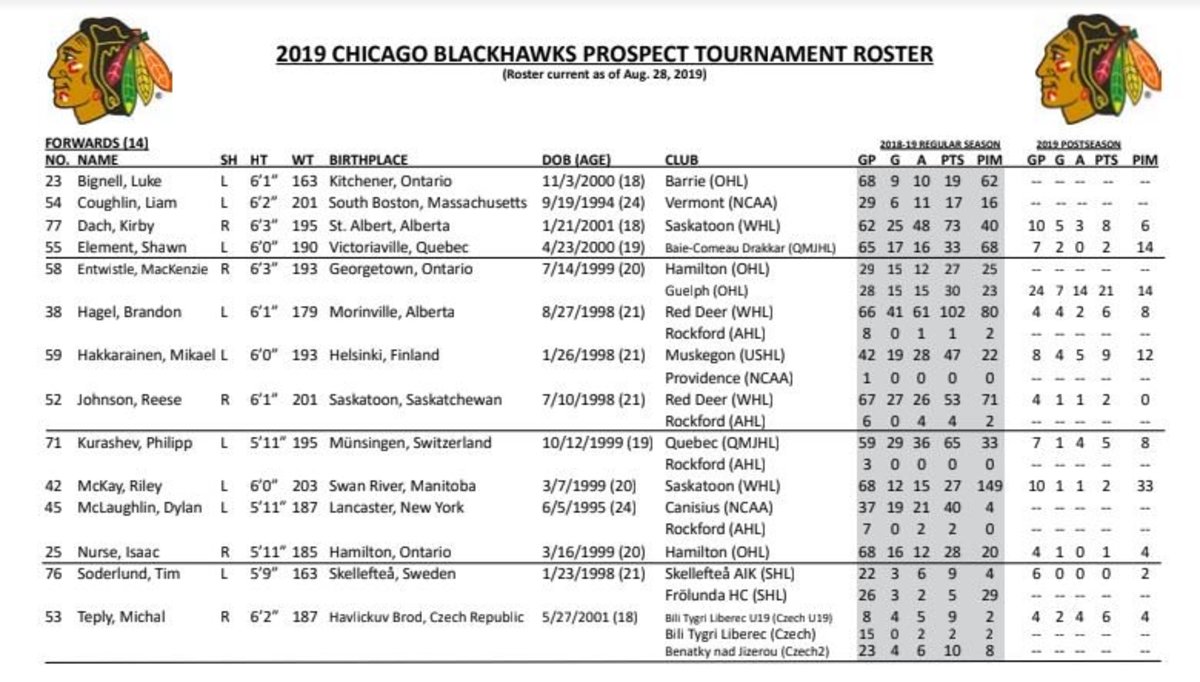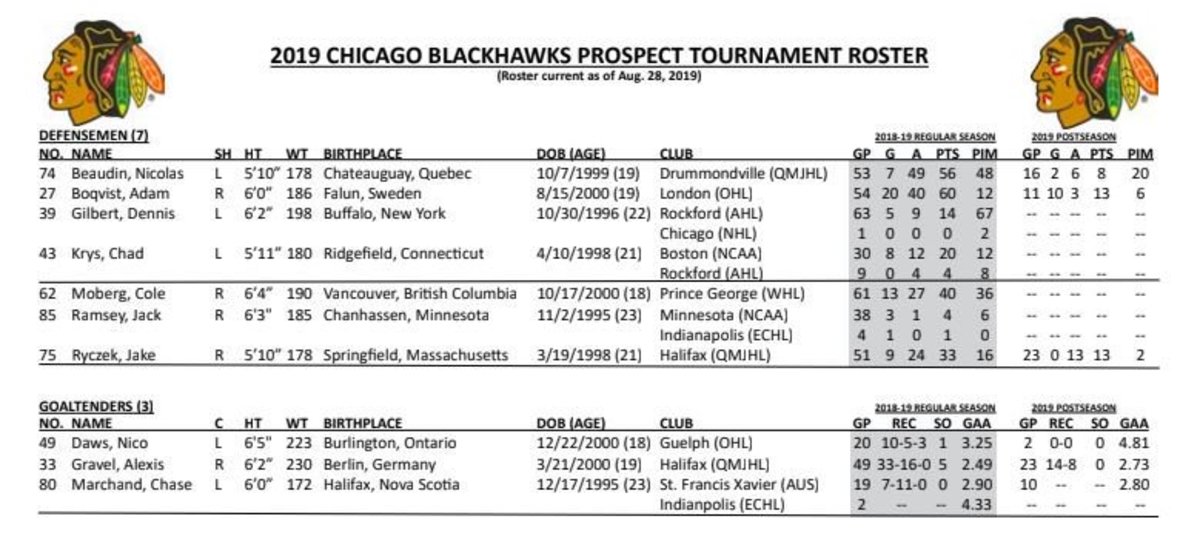 Obviously, 2019 third overall draft pick Kirby Dach and 2018 first-rounders Adam Boqvist and Nicolas Beaudin stand out as the highlights of the group. I had a chance to see all three of them in action at the Blackhawks Development Camp back in July, and they did not disappoint.
Beyond those three, there are some other intriguing names to keep an eye on.
MacKenzie Entwistle has shown flashes of play that could make him a solid NHL depth player in the future, but he will certainly be looking to stand out in this tournament.
Brandon Hagel put together an impressive 2018-19 campaign after being signed by the Blackhawks in October and could make things interesting at Training Camp later in September.
After a solid season in the QMJHL, Philipp Kurashev got a cup of coffee for three games in Rockford to end last season before an impressive showing for Switzerland at the IIHF World Championships.
On the blue line, it will be tough for some of these guys to stand out behind Boqvist and Beaudin. Chad Krys will be looking to do just that, as he made the jump from NCAA to the AHL to end last season.
Cole Moberg was a 2019 seventh-round draft pick, but his 6'4″ stature and shooting ability will keep eyes drawn to him.
In net, 19-year-old Alexis Gravel will be the name to watch after an excellent 2018-19 season in the QMJHL.
It's been a long summer, but hockey is just around the corner with the prospect tournament kicking off the festivities. Which prospects are you most looking forward to watching at Traverse City?