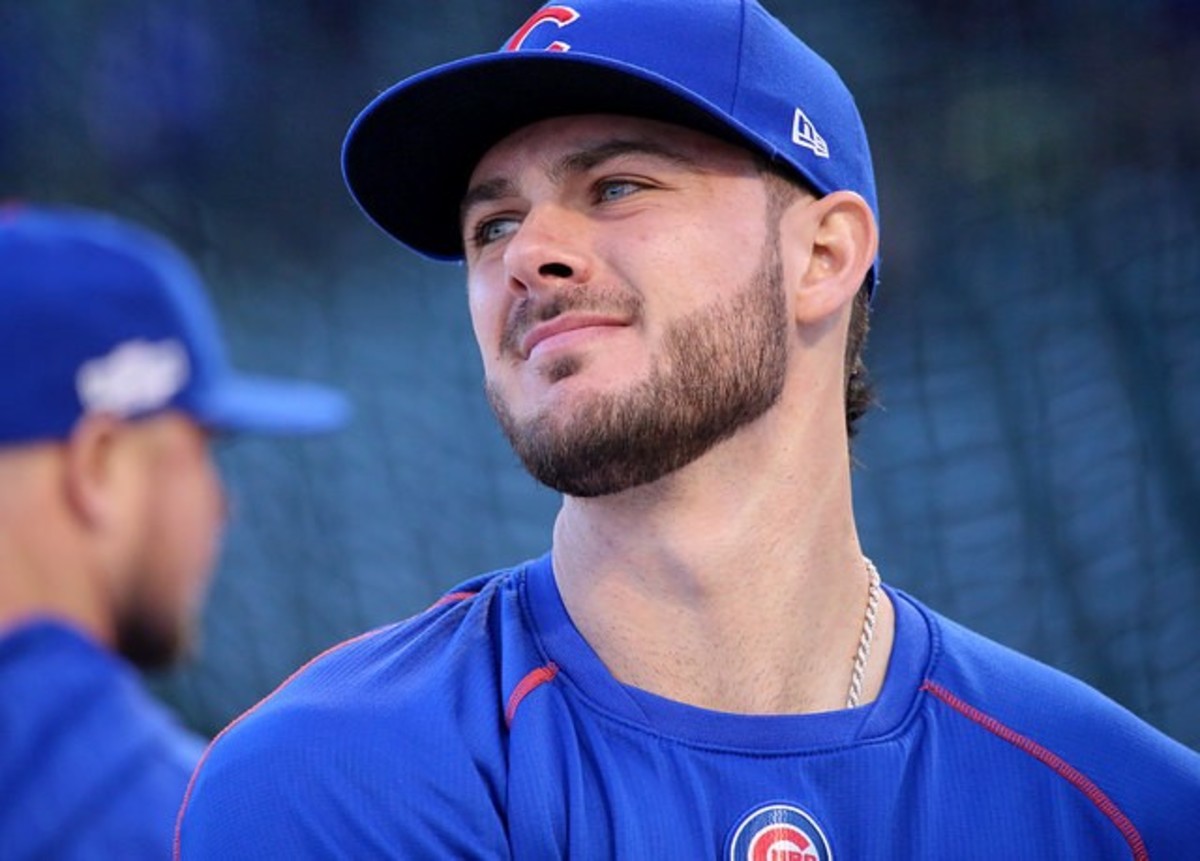 It was reported by Jeff Passan of ESPN that several MLB executives are expecting "monster" names to be on the trade block this upcoming winter. Amongst those monsters is Cubs third baseman, Kris Bryant.
It's a great read, and I highly recommend glancing at it as there are a lot of interesting things he covers ahead of the 2019-20 offseason. In talking about Bryant in particular, he went on to say:
Bryant is the wild card. A not-uncommon feeling inside the Cubs organization is the need for a big shake-up. Perhaps Maddon leaving would provide that. The sentiment among some extends to the players too. And with Javier Baez a reasonable bet to stick around — more on that later — and Bryant a Boras client more prone to testing free agency, the Cubs may see him as a combination of Betts and Lindor: a star with two years of control primed to hold out for free agency but capable beforehand of enriching a farm system in desperate need of help after years of dealing away its most valuable pieces.

Jeff Passan/ESPN
First of all, I think it is important to note that EVERY team listens on offers for everyone. Do they weigh each offer equally? Of course not, but you never know what you can get if you keep the door permanently closed. I dislike the popular opinion that just because a player is a Scott Boras client that you need to look to trade him because he always takes his players to FA and it is strictly about extracting the highest dollar amount. Yes, that happens a lot, but back when Carlos Gonzalez was a stud with Colorado he signed a reasonable extension rather than taste free agency. Stephen Strasburg signed a fair contract extension before he hit free agency with the Nationals as well. Boras' days of getting insane contracts for his people using his metrics and binders are a thing of the past. Every MLB team has their own version of advanced statistic, what Boras did was play Moneyball for his players before anyone else and they made a killing.
I think the real question is should the Cubs look to trade KB, in earnest. In my opinion, yes, they should. I just don't see them locking him up long term. He's two years away from free agency and he's got the numbers and accolades that are going to continue breaking arbitration records every year, so it will be tough to buy his pre-FA years under market to make up for the backend of the deal.
The Cubs also need to refresh their farm. We as fans got to live what general managers in every sport always have had to, just because a player is really good, really young, and has a high ceiling does not mean that they will be able to maintain that pace for a 20-year hall of fame career. Call it the Mike Trout effect. Throughout the Theo regime, it has sort of been a recurring phenomenon. I'd argue we kept Starlin Castro too long and diminished his return. We overvalued Kyle Schwarber and his home run power, as it turned out seemingly every player in the league would be hitting 30 a year no sweat, making his sub-.240 batting average harder to swallow. There also does not seem to be pitching help on the horizon. If they don't catch lightning in a bottle, they are going to have to look elsewhere and pay handsomely for it — On Tap's Ron Luce the Golden Goose had a great take on Gerrit Cole here.
I have two main reasons why I think it's wise to find a trade partner or two to replenish the farm, and they stem from one thing: I don't see Kris Bryant as a Cub long term. I wish I didn't just type that, but it's what I truly believe. As I laid out above, I don't think it's because he's a Boras guy. I think he does, and forever will, hold a grudge over his service time manipulation, and rightfully so. Those nine games may have saved the Cubs one year of control, but what did it cost? As I mentioned, he set the first-year arbitration record, and that will continue each year so the cost savings on a per-year basis are minuscule at best. Now you have a player who could have been your next Ryne Sandberg upset with the team as an institution, and who wants to pave the way for players who come after him. How does he do that by signing a team-friendly deal exactly? Which brings us to part two, his injury history. In 2018, injuries zapped him of his power. This year, he's hitting like the Bryant we've always loved. Finishing this year strong without injuries may very well net the Cubs the best possible return on Bryant. Look on the bright side peeps, if this prediction is like any others I've made, KB is a lock to stay with the Cubs forever!
---
Featured Photo: Arturro Padavilla III/Flickr.com