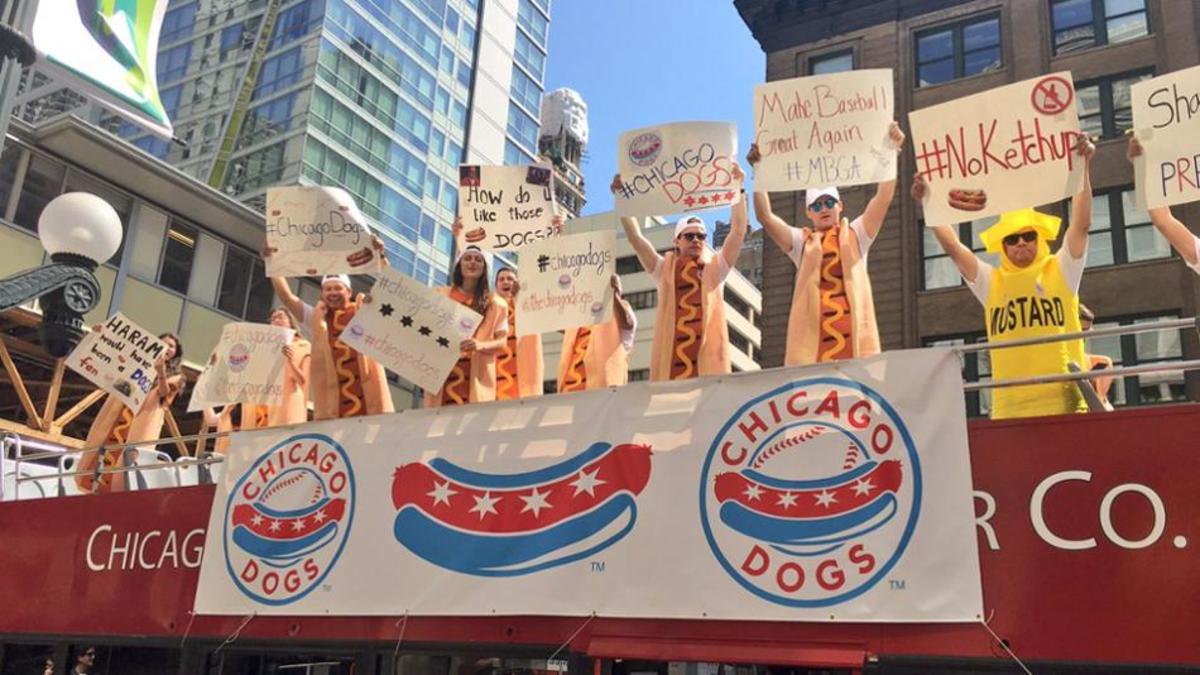 At 57-39, the Dogs have the 3rd best record in the American Association, but unfortunately, they are also 3rd in their division. The north is stacked. In the AA the top two teams from each division advance to the playoffs, so while it may be a tall task, the Dogs could find there way into the dance. They trail the St. Paul Saints and the Fargo-Moorhead RedHawks by four games, each team holding strong with 61-35 records. Wouldn't you know it, the Dogs have four games left, and they close out the season at home against the St. Paul Saints for three games. That would be an insanely awesome way to make their first postseason. Keep your eyes peeled. Need another reason? "Big Z" Carlos Zambrano lines up as a potential starter, likely August 31 or September 1.
On the individual level we've seen some monster seasons, none more so than former Chicago White Sox 1st round draft pick Keon Barnum, aka 'Boom Boom' Barnum. Admittedly, I made that up, but I'm hoping it sticks. Taking after his namesake, he's put up circus-like numbers and he's been a true showman. He is tied for the single-season HR record, sitting on 30 bombs. His next one puts him in a class all by himself. He's second in the league with RBIs at 89 and, barring a hitting barrage to end the season, it seems unlikely he will challenge the single-season record of 103. There was a time where he was also amongst the top five in terms of average. He currently sits at .314 after a quiet stretch (for him) since tying the HR record. If he closes out the year 20 for 20, he will get that BA up to .350, so maybe? A triple crown may be a bit lofty, but the key takeaway is that he had a banner year, and while I love him as a Dog, he may be destined for a bigger stage next year.
Tune in, and turn up as the Chicago Dogs try to make magic happen and extend their season into the playoffs.
---
Featured Photo: TheChicagoDogs/Twitter