It seems like every passing year the music festival scene grows and grows. With that growth, a subculture that I couldn't be more in favor of has grown with it, the obscure sports jersey movement.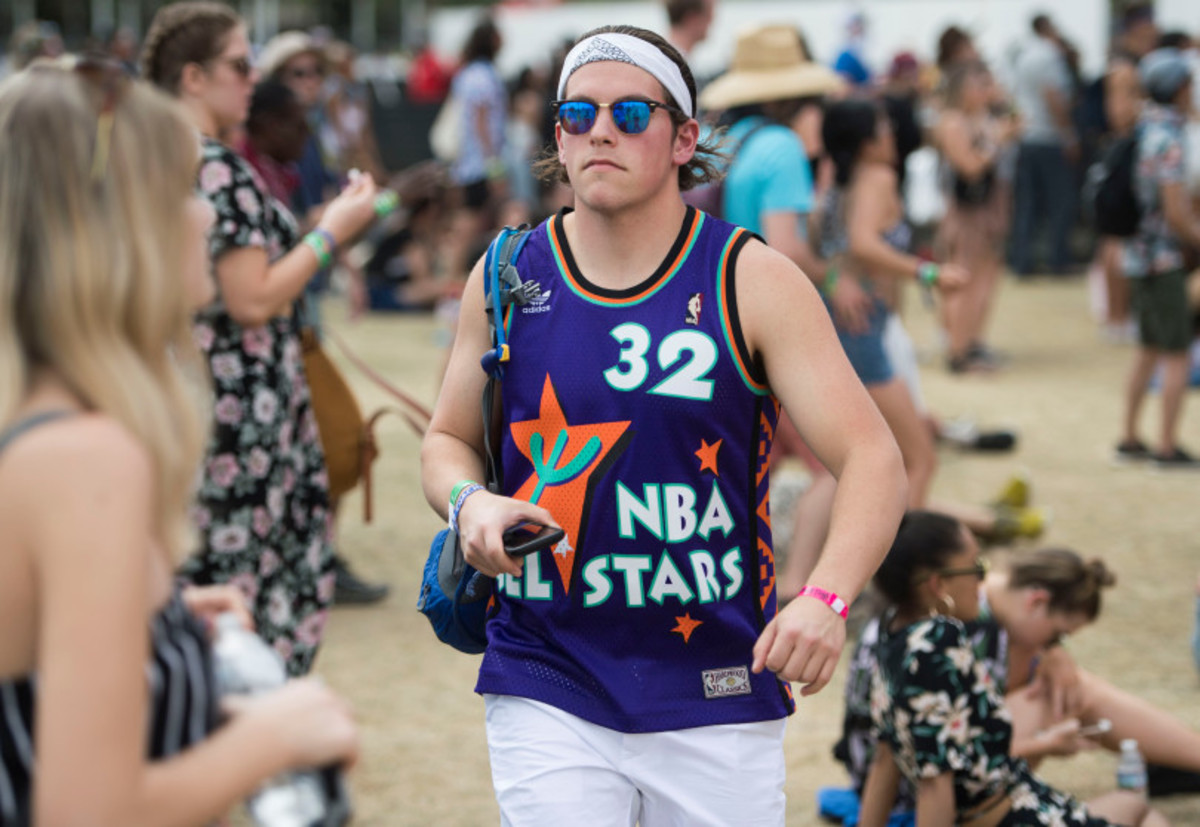 Basketball jerseys will always reign supreme, with their lightweight material and tank top design it is an ideal pick for a four-day bender of music, lights, and riot punch. That being said there is a profound appreciation for any obscure jersey, and with his recent release by the New England Patriots, Antonio Brown now has two prime contenders with his New England jersey and the Oakland Raiders jersey. Come Burning Man/Lollapalooza 2021+, which one wins out?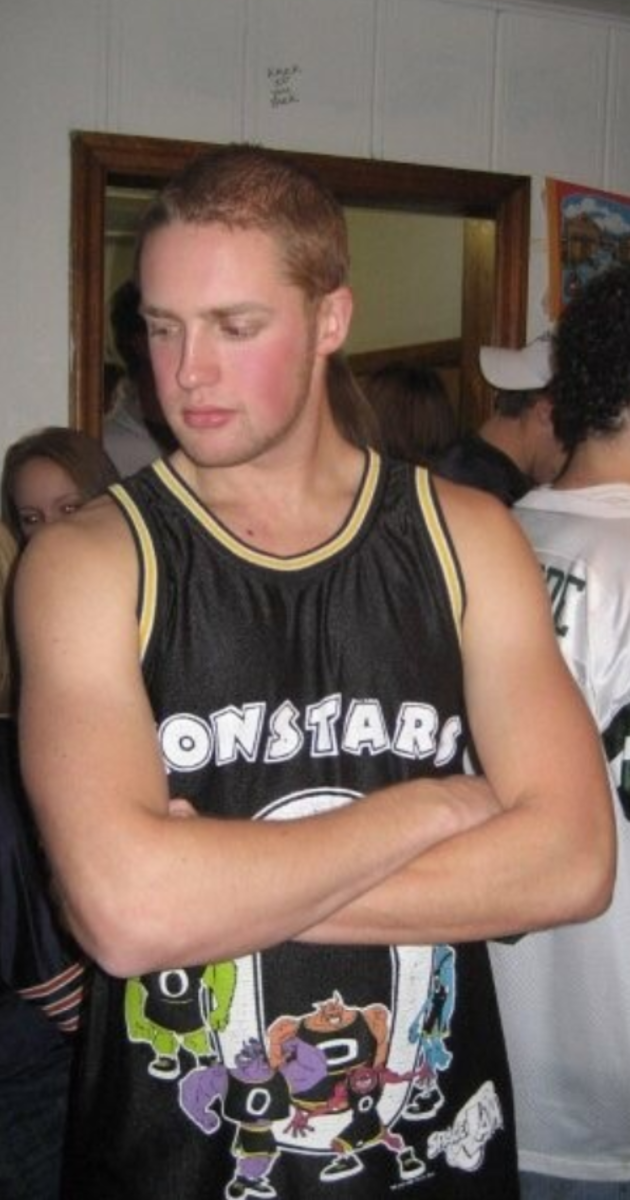 Determining which one of his recent stops is the more obscure jersey is a tough proposition, how do you even quantify it? Similar to MVP voting, its a subjective exercise, not an objective one (Mike Trout over Miguel Cabrera, change my mind). We have two things to consider, how long was he with each team, and what did he contribute. Now it gets fun.
Tenure
This one is easy. AB was traded to the Oakland Raiders by the Pittsburgh Steelers on 03/13/2019 and lasted up until the eve of the regular season, being granted his release on 09/07/2019. Within hours of release, he was a New England Patriot, and here we are on 09/20/2019 and our man has been released again. Total days as a Raider: 178. Days as a Patriot: 13. Patriots. Game, blouses.
Contribution
This is the messy one. In his 178 days as an Oakland Raider, he never appeared in a single snap of game action. He did, however, bring us countless hours of entertainment through HBO's Hard Knocks and a series of controversies that put reality TV to shame. How is it that we found out AB hates taking off his helmet more than Pappy McPoyle and he has worse feet than Tyrone Biggums, and those might not even make the top three list of AB shenanigans of summer 2019? As a Patriot, he made his 13 days count. He appeared in an NFL game, leading the team in receiving yards, receptions (tied at 4), targets, and he scored a touchdown. The obscure-o-meter weighs game action pretty heavily, but his time in NE seems like it will be much easier to forget moving forward. Patriots again. They even win at being obscure somehow.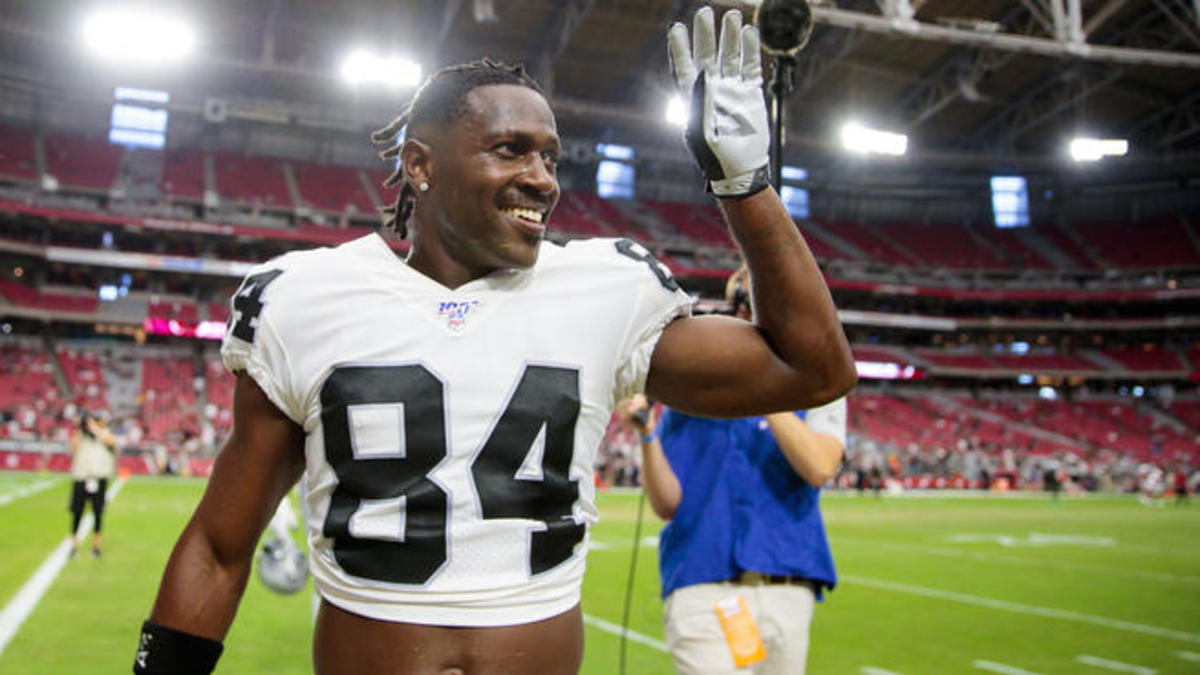 Now that we've gone through that mostly pointless exercise, let's talk about which jersey we are likely to see. It has to be that Raiders kit. That's the jersey that is gonna get a conversation started, the one people will spot and need that Instagram pic with. I also think there is a large contingent out there who just don't want to wear Patriots gear, ironically. Nothing worse than making your way over to the Chainsmokers set and having to sidestep dudes who want to talk about the TB12 diet.
Which jersey do you think lives on in infamy?
---
Featured Photo: Ken Mazur/Getty Images