Another week of football is in the books. With that, we continue to see injuries pile up with star players continuing to go down. The NFL is heading to the quarter mark of the season, so players are starting to really settle into their roles. Now is the time to strike and get some of these players while you can. Well, that hinges on where you stand on the list for waivers.
Quarterback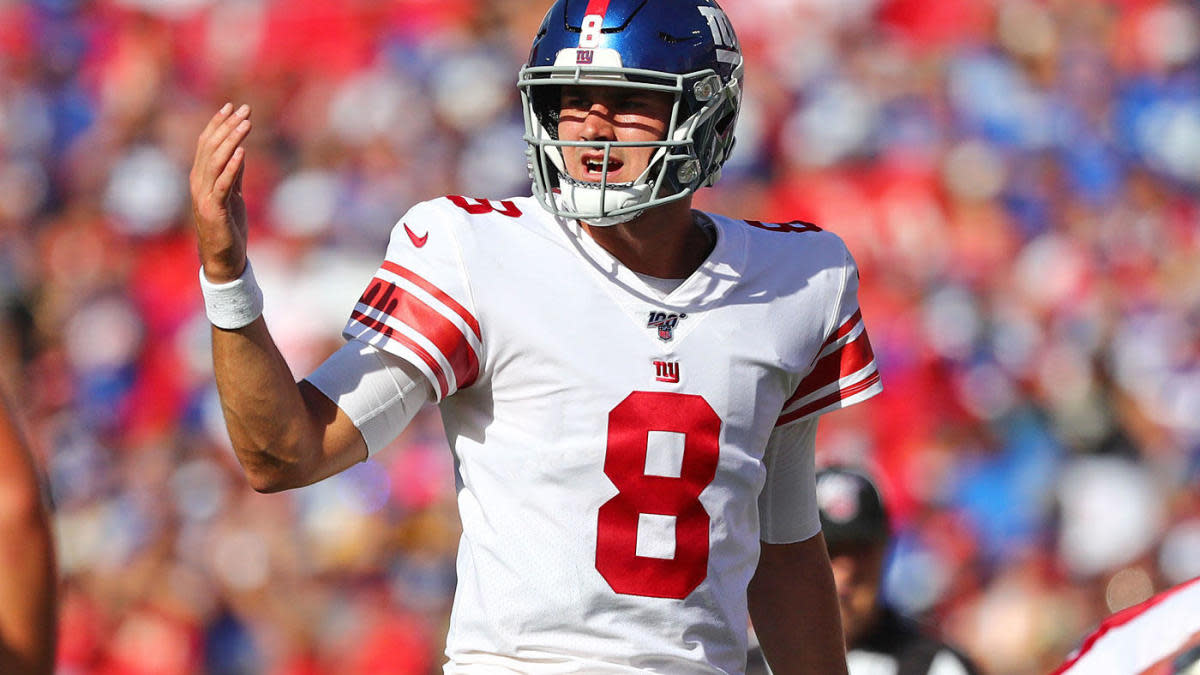 Daniel Jones (NYG): It was a great first game for the rookie, though you should take it with a grain of salt. Jones is definitely a player you can roster and utilize when the matchup favors the Giants.
Jacoby Brissett (IND): It's been a crazy few weeks for the Colts since they lost Andrew Luck to retirement. Luckily, Brissett continues to be consistent in his numbers. There are some very favorable matchups later in the season that would be great times to use him at QB.
Andy Dalton (CIN): Wow, who would have really thought Dalton would have any relevance this season? They are still not great in Cincinnati, but they are able to move the ball around this season and Dalton has been consistent. With the loss of several quarterbacks and poor play by others so far this season, that's a good sight to see for your fantasy team.
Running Back
Wayne Gallman (NYG): Just when the Giants thought they were building for the future with a rookie QB and second-year star running back, he goes down. The next man up at this point in time is Wayne Gallman. He was not overly impressive last week, but he will be getting the starting role for now; you can't miss out on that. In addition, Barkley may be out four to eight weeks, so plenty of carries will be coming Gallman's way.
Alexander Mattison (MIN): Coming off his first touchdown of the season, the rookie is still impressive. This move is more of a handcuff if something were to happen to Dalvin Cook, which we all know could happen due to his history and the amount of work he is getting. If you have a spot on the bench where you want to stash him, now would be the time to do so.
Ronald Jones II (TB): Tampa Bay is difficult to figure out at times. However, out of the first three weeks, Jones has gotten the bulk of the carries. They are really trying to get the 2018 second-round pick involved heavily at this point. If they can get him going, that will help his quarterback even more.
Wide Receiver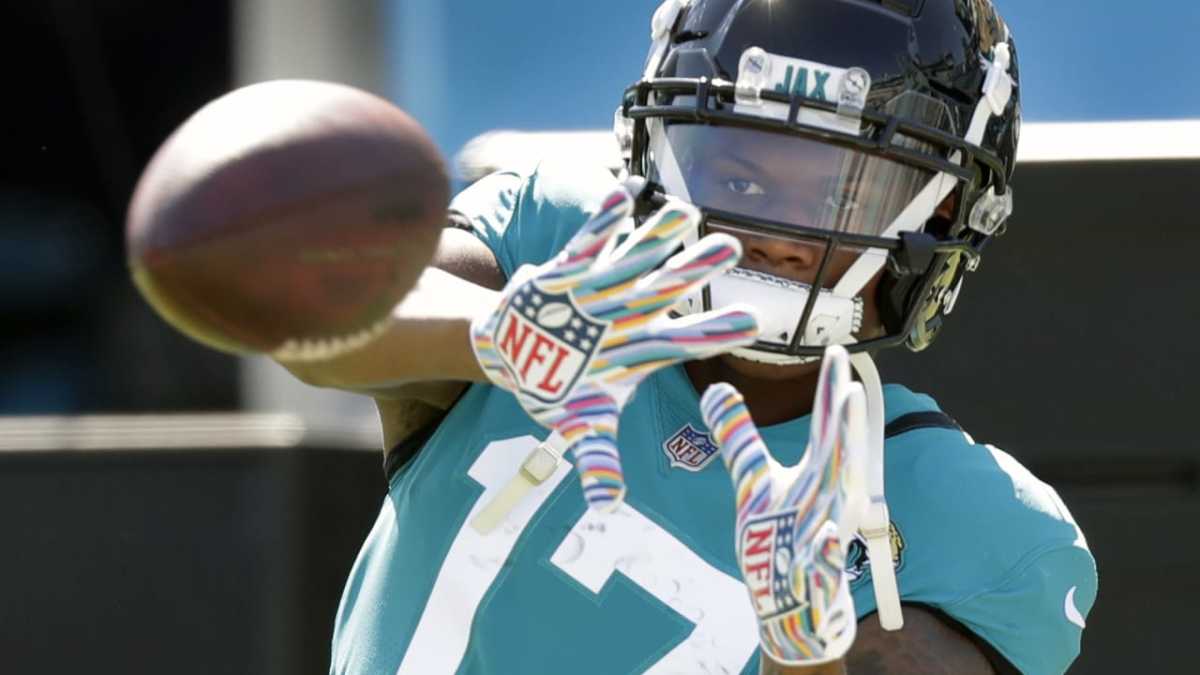 Golden Tate (NYG): Well, look at that — this a trio of Giants. Tate will come back from his suspension in week five, so it's time to try to make a move for him if he is still around. He's expected to become a prime target for the rookie quarterback. Stash him now if he is around.
Phillip Dorsett (NE): What a wild ride this season has been for the Patriots already. It obviously has not bothered them too much, seeing as they are 3-0. With the departure of Antonio Brown, Dorsett will see an increase in targets again this week. In addition, Julian Edelman and Josh Gordon both got banged up last week. We could see a little less of them and more of Dorsett for the time being.
DJ Chark (JAX): The work continues to be there for Chark week in and week out. It doesn't even matter who the quarterback is at this point. If he is somehow still out there in your league, make sure you put the claim in for him. Chark should be owned in nearly every league, no matter the size, at this time.
Tight End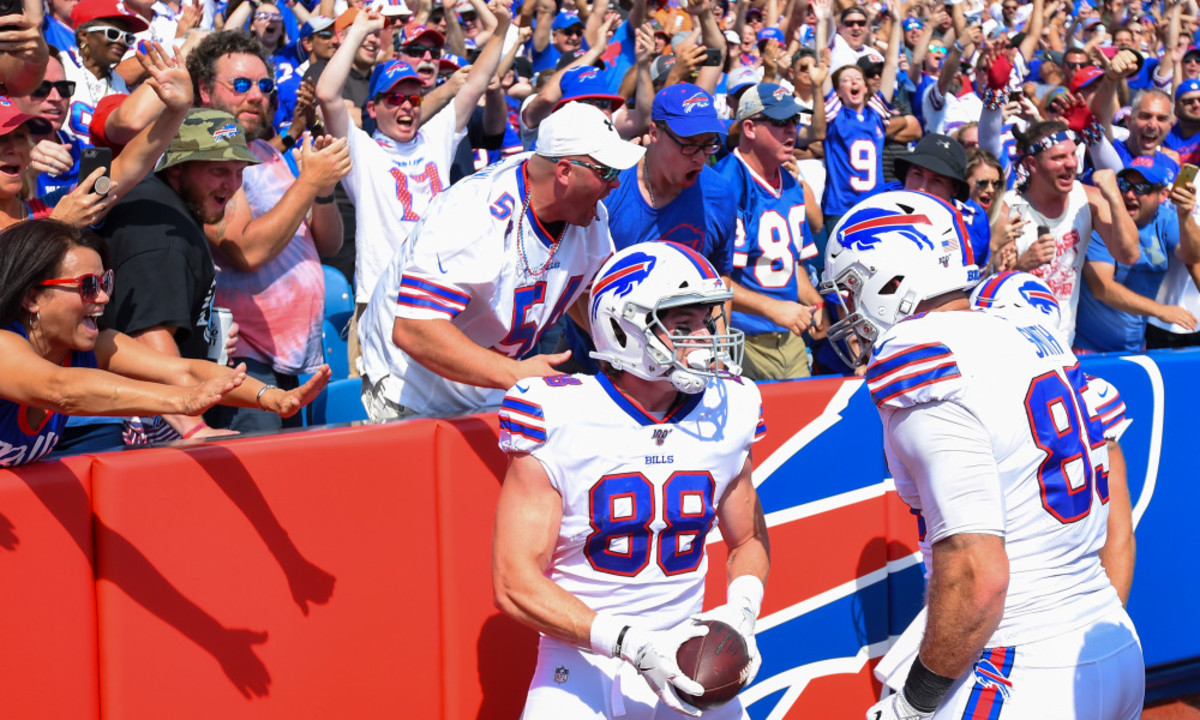 Will Dissly (SEA): The Seahawks tight end has strung together consecutive quality outings. Seattle's gameplan has him heavily involved this season. Tight end is a position in fantasy football that is always all over the board. Sometimes you take the risk on a player like Dissly who can get you 22 or 2. He is yet another player who should be rostered if available.
Dawson Knox (BUF): This might be more of a short term move for now due to Tyler Kroft's injury. Knox had a breakout game this week, so he is someone to keep an eye on for now and roster if you need that insurance policy.
Chris Herndon IV (NYJ): It's time to grab Herndon if he is available, as he will return from suspension in week five. The plus-side here is that the Jets are on the bye this week. Herndon started to make waves in the NFL at the end of last season, so expect the Jets to get him involved in the offense quickly. Once again, tight end is a tough position to manage, but picking up Herndon now to stash for a week could end up paying off.
---
Featured Photo: CBS Sports