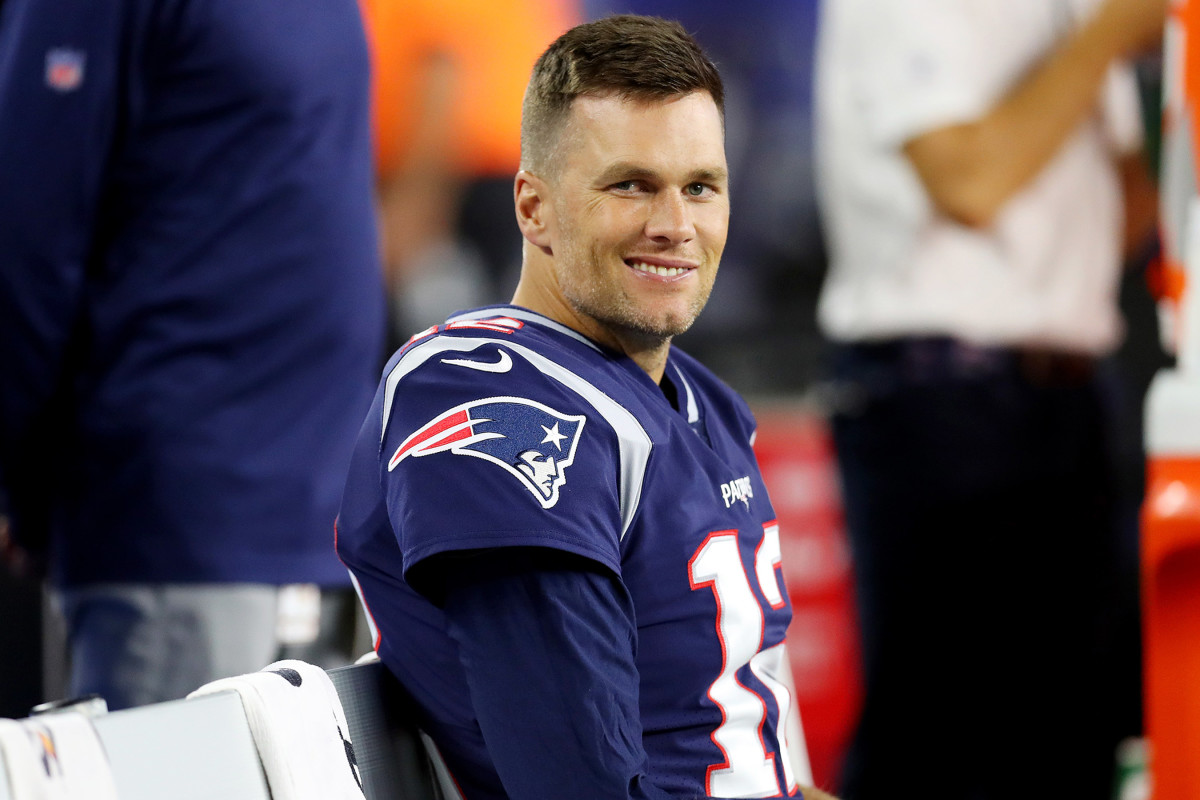 Week 4 is finally upon us and you can bet that On Tap Sport Net has you covered to help you make your start/sit decisions. Last week saw a lot of crazy activity, from "Daniel Dimes" great start to continued question marks over George Kittle's less than stellar start to the season. Week 4 is when trends begin to solidify and we see a clearer path for certain players.
Quarterbacks

Start:

Lamar Jackson – Ravens vs. Browns

Although Lamar finished last week's game against the Chiefs without a passing touchdown, he made up for it via pass yards and a highlight real rushing touchdown. The running benefit of Lamar Jackson is what intrigued many individuals to stick their hand in the Lamar Jackson cookie jar during their fantasy drafts and he will continue to be an elusive rusher. However, his passing should improve in his match up against the Cleveland Browns as Hollywood Brown should see a huge share of the targets and Mark Ingram will be major support in the run game. The Browns have allowed at least 20 points per game this season. Their pass/run defense is middle of the road, at the moment, and has not lived up to expectations. Also, since 2000, the Ravens have a record of 44-7 against the Browns, which is not by accident. 

Tom Brady – Patriots vs. Bills

The battle of the 3-0 teams comes to an end this Sunday and Brady will be on top. He is 30-3 vs the Bills in his entire career. Although the Bills boast a very good defense, the last three quarterbacks they faced are Eli Manning, Andy Dalton, and a mono-less Sam Darnold, which may have skewed their numbers. Julian Edelman practiced Wednesday and James White has returned from the birth of his child. Both should be in line to play and really help Brady.

Philip Rivers – Chargers vs. Dolphins

There is really not much to say besides they are playing Miami. Miami is ranked worst in passing yards allowed and touchdowns per game, and allow the 2nd most fantasy points to opposing quarterbacks. Phil should have a day. 

Sit:

Baker Mayfield – Browns vs. Ravens

After high hopes and much hype, the Brown's do not seem to be as great as everyone had predicted. Baker seems to be taking most of the criticism, just take a look at what Rex Ryan said. But, he will continue his bad performance tour against the Ravens. The Raven's defense is top-ten in the league and sport the lowest completion percentage allowed to opposing quarterbacks, and have boast an all around solid defense. Baker hasn't scored more than one touchdown per game this season or surpassed 15 fantasy points in a single game. This game will also be away. 

Josh Allen – Bills vs. Patriots

The explicit item that the Bills mafia will throw onto the field will not be the only thing to drop during this game. Josh Allen has performed great this season aside from his continued turnover issues, but the Pats' defense will stop him. The Patriots currently have a top-5 pass and rush defense, meaning this will be the Bill's toughest challenge this season as they have faced the Bengals, Jets, and Giants thus far. Josh Allen's athleticism will be much needed during this game if they want any hope of winning or having fantasy value. 

Running Backs

Start:

Kerryon Johnson – Lions vs. Chiefs

This one is a bit of a hot take. But, the Chiefs have allowed a 100-yard rusher the past two games, have allowed the most rushing yards so far, and are top-10 in fantasy points allowed to opposing running backs. KJ has not done great as of late with his highest point total being 17 thus far. But, the Lions may use a similar strategy to that of the Ravens, and that is to attack their weak run defense and keep Patrick Mahomes off the field. 

Austin Ekeler – Chargers vs. Miami

Again, this goes without much detail. He is playing Miami. They have allowed the most fantasy points to opposing running backs. The frightening thought here is that Melvin Gordon may play due to Justin Jackson's injury, but Charger's coach Anthony Lynn has said if there was a chance of Gordon playing it would be in a very limited fashion. Throw Austin Ekeler out there while you still can.

Sleeper Alert!

Darrel Williams – Chiefs vs. Lions

Williams filled in for the injured Damien very nicely last weekend posting a solid 15 fantasy points (PPR). With Damien out for another week, Darrel should see a good amount of the workload. Another factor in his favor is that LeSean McCoy is also not fully healthy after re-aggravating his ankle at the end of last week's game. Darrel Williams even posted more rush attempts and receptions last week, compared to McCoy's share. The Lions also boast one of the worst rush defenses and are top-5 in fantasy points allowed to opposing running backs. 
Sit:

David Montgomery – Bears vs. Vikings

This one is a tough one to swallow, but the Vikings have a top-10 NFL defense this year. They are top-10 in fewest fantasy points allowed to opposing running backs. Montgomery also hasn't eclipsed more than 13 fantasy points in a game this year. 

Sony Michel – Patriots vs. Bills

The Bills boast a top-10 rush defense, but they have played the Bengals, Jets, and Giants. They have stopped guys like Joe Mixon and Le'veon Bell however, helping their top-10 defense with credibility. Michel has not posted more than 12 fantasy points a game this season and has yet to catch a ball. Although there are better days ahead for Michel, the game against the Bills will not be one. 

Wide Receivers

Start:

Terry McLaurin – Redskins Vs. Giants

"Scary Terry" continues to be a dominant pass catcher. He was able to eclipse 19 fantasy points, including a touchdown, against the Bears defense. This week he'll face a top-5 worst defense in the NFL that has allowed the second most fantasy points to opposing wide receivers. Just take a look at what Mike Evans did to the Giants last week. Expect big things from scary Terry. 

D.J. Moore – Panthers vs. Texans

DJ posted an acceptable 13 points last week (PPR), with QB Kyle Allen, including a touchdown. Kyle Allen does face a more difficult task this week against the Texans. The Texans will find a way to score multiple touchdowns in this game whether it's Hopkins, their running game, or Watson using his legs. Therefore, it is rational to think that the Texans will be up the majority of the time. Kyle Allen should use two of his best weapons, DJ and McCaffrey, to catch up. The Texans surprisingly allow the 5th most fantasy points to opposing wide receivers. Kyle Allen throwing the ball may be scary, but don't forget about Moore. 

Sterling Shepard – Giants vs. Redskins

Back to this old match up. "Danny Dimes" delivered a great game against the Buccaneers last week, targeting Shepard nine times. We should see the same this week, especially with an injured Saquon Barkley. Last week Shepard posted 27 fantasy points (PPR). Although the return this week may not be as large, expect Shepard to have another monster game against a defense that has allowed the most fantasy points to opposing wide receivers. 

Sit:

Allen Robinson – Bears vs. Vikings

Robinson has had a promising start to the season in terms of fantasy, however expect this game to be a lower-scoring battle of the defenses. The Vikings, again, boast a top-10 defense. While you should expect Robinson to continue to receive targets with Taylor Gabriel being out, be wary of him against this defense. 
Jarvis Landry – Browns vs. Ravens

Although Landry's targets continue to be consistent (7-9 targets per game), he has not amassed a touchdown this season, and has only scored a high of 11.7 fantasy points (PPR) so far. Although the Ravens did not fare well against Pat Mahomes and the Chiefs last week, they still boast a formidable pass defense. Expect Baker Mayfield to have trouble in this game which, in turn, will affect Landry. 
---
Featured Photo: MADDIE MEYER/GETTY IMAGES