Day one of training camp is over, and it's fair to say the Bulls are already plagued with injuries. To add on to existing injuries, just today second-year player center Wendell Carter Jr. went down with a sprained ankle, and rookie center Daniel Gafford hyper-extended an elbow. While both injury timelines are unknown, we believe the Bulls need to take a serious look at center depth. It just happens to be that a long-time veteran by the name of Joakim Noah is still out there, waiting to be signed.
Yesterday, during Media Day, vice president of basketball operations John Paxson stated that both Chandler Hutchison and Luke Kornet are not ready for training camp. Hutchison suffered a hamstring injury in September, after already having his rookie season cut short by a toe injury that he suffered after his best game against the Clippers when he posted 12 points and 12 rebounds. The newest Bull, who was added in free agency, Luke Kornet, is set to miss the majority of training camp with "turf toe," which is basically a toe sprain. Now lottery pick Wendell Carter Jr., who only played 44 games last season and went through a surgery in the offseason, has gone down again today, this time with a sprained ankle. On the other hand, rookie big Daniel Gafford suffered a hyperextended elbow today also. Coach Jim Boylen said ""I worry about the [Gafford's] elbow. When you hyperextend an elbow, which is what Lauri did last year and if you've ever done that, that's a really weird kind of thing. You can roll an ankle, but an elbow, if it's at the point where it hurts, it probably means you popped it pretty good. And Daniel plays so hard, such a good kid."
While Kornet and Carter are potentially only day-to-day injuries, the Bulls fanbase should be concerned. There is a chance that Gafford's injury will keep him sidelined for weeks to even months. Aside from Wendell, the depth at the five is very slim. Felicio and Kornet are both undrafted, and Gafford is a raw second-round pick. It is clear that the Bulls need more depth at center in order to achieve the goal that the franchise was raving on about at media day, which is to make the playoffs. Coach Jim Boylen did, in fact, run a lineup at training today that included Zach LaVine at point guard, Kris Dunn at shooting guard, Tomas Satoransky at small forward, Otto Porter Jr. at power forward and Lauri Markkanen at center. Considering the Bulls are planning to run Boylen's multi-ball handler system, this lineup is ideal, with the only trouble being that Lauri Markkanen is not a center. You can play him there in certain lineups along with a defender like Thaddeus Young, but he is not a center. While he has stated he wants to become a two-way player, you need more rim runners and interior forces, like Wendell and Daniel at the five, unless the Bulls want to play some sort of five-out, which would make sense considering the lineup Boylen was running consisted of five perimeter players.
The Bulls need to look at a serviceable veteran big man that can be not only an impact player but can mesh instantly with the young players and be a mentor. Last season when key rotation players like Denzel Valentine, Lauri Markkanen, Bobby Portis and Kris Dunn went down early in the season, we saw G-League caliber players taking on key rotation minutes. If the Bulls want to achieve this goal of making the playoffs, they cannot have players like Antonio Blakeney playing 20-30 minutes per game. They need to add depth, and Joakim Noah fits that role. Personally, I don't care about a reunion. Some Bulls fans cannot get over the Rose/Noah era, but it is in the past. The Chicago Bulls need a center that brings consistency night in and night out in order to achieve the goal of making the playoffs in a talented Eastern Conference. Daniel Gafford and Luke Kornet are talented young bigs, but they are extremely raw and are still years away from reaching their full potential. Cristiano Felicio is almost at the point of unusable, for reasons any Bulls fan would know. Joakim Noah brings experience, defense, rebounding, a high work ethic, durability, and spirit, with the latter being a favorite of Coach Boylen.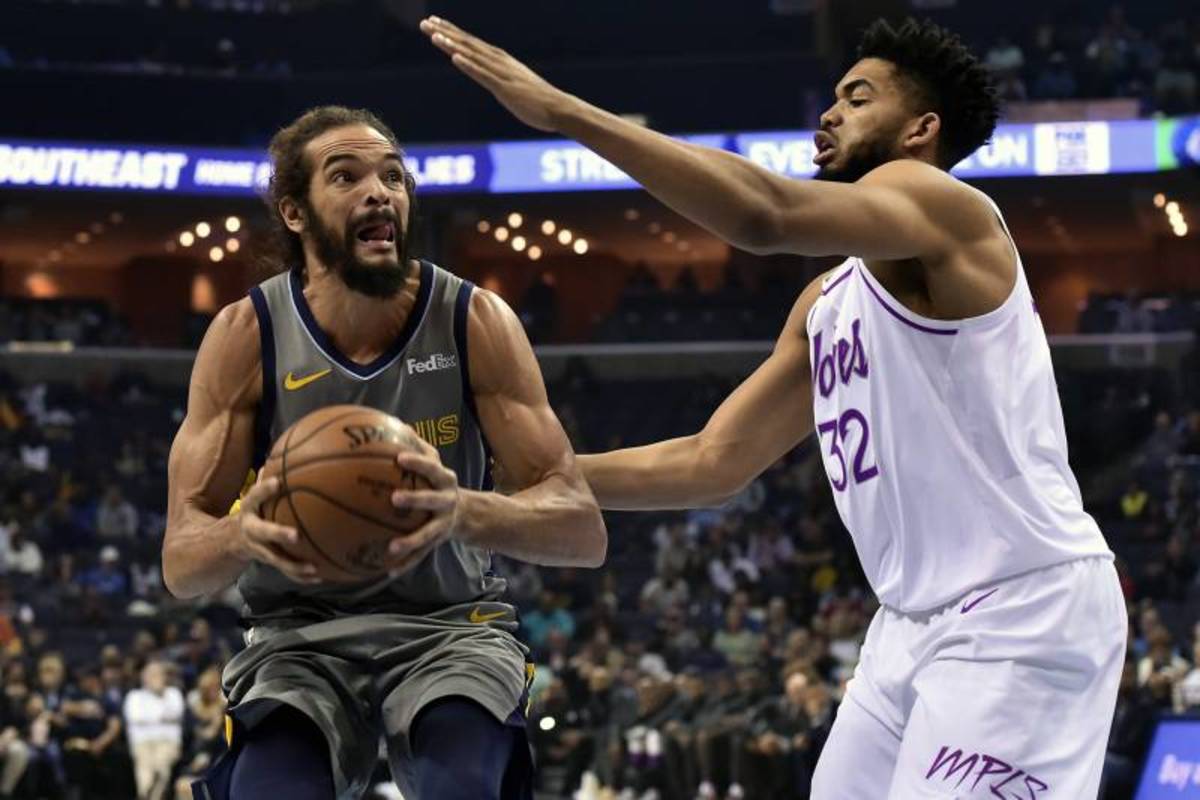 Last season, Noah was brought in by the Grizzlies not only to be a role player but to mentor rookie big Jaren Jackson Jr. Joakim Noah was great for Memphis. He provided seven points, six rebounds, and two assists while playing just over 16 minutes again. Before Jackson went down with a right quad injury, he was playing his best basketball under the influence of Noah. He was putting up 17 points and five rebounds while shooting over 50% from three. Once the rookie Jackson Jr. got injured, Noah proved once again that he is not just a washed star who can only be on an NBA team to mentor young players, but that he can still play at a high level. Jo averaged 12 points, eight rebounds, and three assists in just over 20 minutes, looking like the DPOY the NBA remembers him for. A reliable veteran is necessary for the Bulls, who are potentially only a small piece away from making the playoffs. A high-energy veteran like Joakim is not only a locker room leader. He can mentor young bigs like Carter Jr. and Gafford and play minutes if one goes down with an injury like we saw in training camp today.
With training camp in full effect, we are still awaiting the injury reports on Wendell Carter Jr and Daniel Gafford. But with three of four centers already inactive after one day and severe injury issues in the past, the Bulls have some holes that may need to be filled. With one spot on the roster remaining, it may seem unlikely that the Bulls use it on a Joakim reunion, but it would make sense considering he would bring everything the Bulls are looking for. Sure, another voice to go with Thaddeus Young in the locker room is great, but the ability to play meaningful minutes and step into a role when required is what would make Joakim Noah a great addition to this improving Bulls roster.
Let me know your thoughts on this article and if you think the Bulls should consider re-signing Joakim Noah (or even another backup big) at @joshjbullshoops on Twitter, or email me at joshjbullshoops@gmail.com
---
Featured Photo: ESPN.com