The Bulls made their road debut against the Indiana Pacers resulting in a 105-87 loss. Although we saw the Bulls lose this game, both rookies Coby White and Daniel Gafford made big strides in their development, as well as undrafted players Perrion Callandret, Milton Doyle and Simisolla Shittu making an NBA debut. During this article, we will be recapping last night's game and breaking down what we saw from the players who logged court time.
Coby White
With Boylen resting the starters, the rookie was given his first start as a Bull, and it's fair to say he impressed. Coby pushed the pace whenever he had the ball in his hands as well as knocking down open jump shots and creating for himself when given the opportunity. White has also proven throughout three games that he is an effective defender, especially on the perimeter. He ended last night with a steal and multiple stops. While it's fairly obvious now that Tomas Satoransky will be the team's starting point guard, the 19-year-old White is making his case for some minutes in this deep Bulls rotation. 24 points and eight rebounds for Coby were both team highs.
With Satoransky given a rest, it was Kris Dunn's turn in the spotlight, and it was not his finest outing. Even with the pressure on for Dunn to retain the role as the starting point guard, his performance was substandard, to say the least. Kris ended the game with eight points, five rebounds, two assists, and seven turnovers.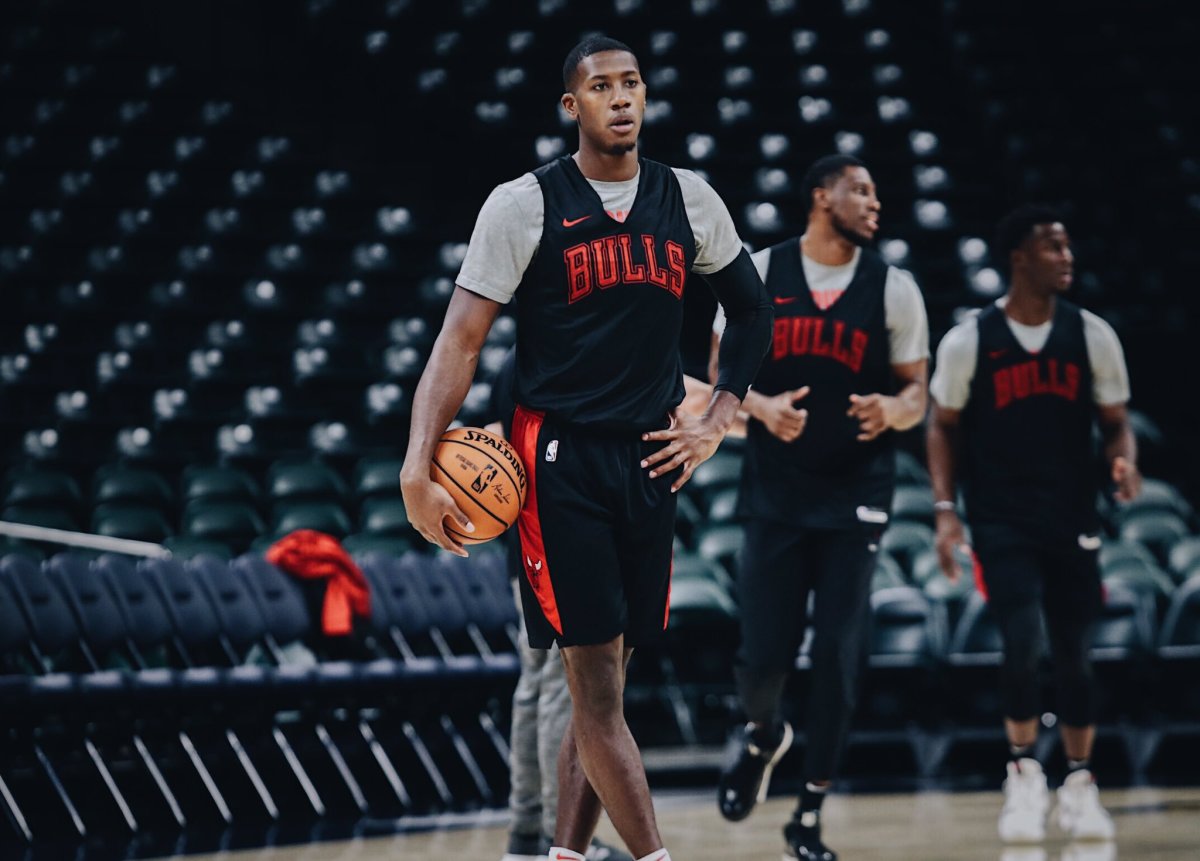 With the full team expected to play on Sunday against Toronto, it will be interesting to see where Kris Dunn fits in, especially with the recent stellar performance from Coby White.
Seemingly invisible throughout the game, Denzel struggled not only find his shot but also in staying out in front of his man once again. With Otto Porter Jr. resting, this was a big opportunity for Valentine to earn minutes in a loaded rotation. Sure, this is Denzel's third game back on an NBA court in 18 months, but with other players like Chandler Hutchison and Shaquille Harrison lurking, it may be hard for Denzel to find minutes until he's ready to run 100% again. Valentine finished the game with three points, two assists, and five rebounds in a dismal one for nine shooting night.
This was Luke Kornet's second game as a Bull, and first as a starter with no Lauri Markkanen tonight. Kornet struggled to find his own shot in tonight's stagnant offense but the 7-foot-1 big did hit a clean baseline fadeaway right over a Pacer defender to begin the game.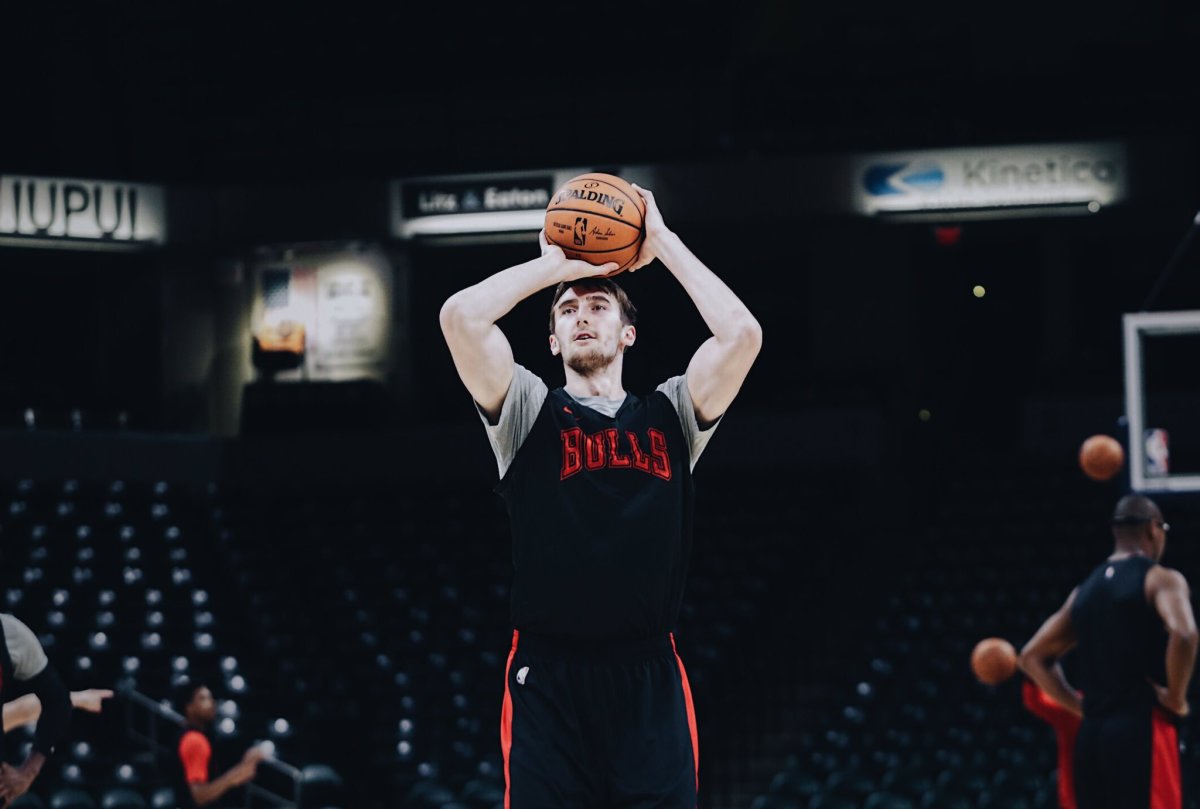 Kornet recorded just six points, two rebounds, and one assist in 20 minutes last night.
Daniel Gafford
Wow. We're only three games in and Daniel Gafford might be my favorite Bull already. Daniel does everything the team wants him to do and more. He is a valuable asset to this team because he can play both sides of the court well and bring energy to the team at any point in the game. Per usual, Gafford jammed some alley-oops as well as blocked a couple of shots.
He even finished tonight's game with five steals to go with nine points and eight rebounds. Daniel Gafford is someone to watch out for long-term; he is a stud in this league.
With the starters (Cris being the obvious exception) being rested, Felicio's role was to provide quality minutes off the bench. He was reasonably quiet and managed to catch the ball throughout portions of this game. With the rise of Gafford and Kornet and the presence of Wendell Carter Jr., there will most likely be no room for Felicio in the Bulls rotation. It will be interesting to see where he fits in on Sunday against the Raptors. Felicio finished the game with five points and four rebounds.
Mr. Reliable played well tonight off the bench. He controlled the tempo of the game nicely and even went on a 6-0 run to end the first quarter. We saw during stages of this game that featured Coby White at shooting guard, Kris Dunn at small forward, and Arcidiacono at the small forward.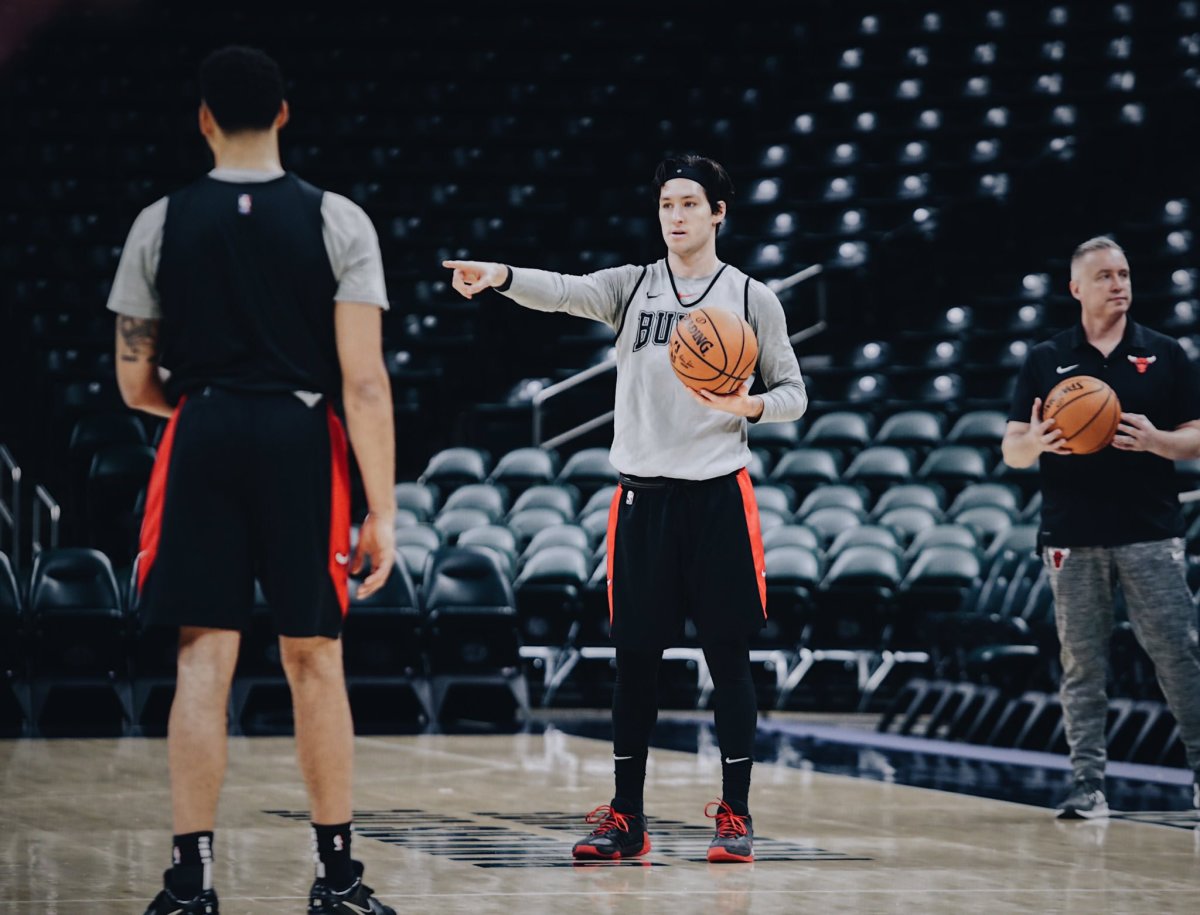 Ryan finished the game with ten points, two rebounds, and four assists in just 16 minutes.
Adam Mokaka
Another undrafted prospect who got an opportunity with the main guys out, Mokaka provided the Bulls with positional size on the defensive end with his ability to guard one through four. Adam Mokaka played 23 minutes, resulting in eight points and four rebounds. Look for this to be his last game for the Bulls in the preseason, as Boylen is expected to cut the rotation on Sunday.
Justin Simon
Shooters shoot, as the saying goes, and Justin Simon posted 15 shot attempts in just 25 minutes of play. He did well rebounding the ball for a guard, which resulted in six boards and finishing some tough drives throughout stretches of this game. Simon had 10 points in this game.
Milton Doyle
This was Bulls' fans' first opportunity to see Milton Doyle, an undrafted guard out of Chicago, play his first game in a Bulls uniform. He was given 15 minutes of action and posted two points, three rebounds, three assists, and two steals on zero for six shooting.
Perrion Callandret
A close friend of Zach LaVine, Perion Callandret got his first opportunity in the NBA in tonight's loss. Similar to Coby White, the guard out of Idaho pushed the ball in transition whenever given the opportunity. Stacey King said Callandret reminded him of former NBA player Leonardo Barbosa, who was nicknamed the Brazilian Flash, due to his ability to play very fast despite being such a small guard. Perrion ended the game with two points, one rebound, one assist. and a steal in four minutes of garbage time action.
Simisola Shittu
Simisola Shittu is an intriguing prospect. He went from a potential lottery pick to going undrafted after being a top-ranked player out of high school. The 6-foot-10 power forward finished his NBA debut with just one rebound in four minutes of play.
With the main players being rested, look for the Bulls to bounce back in Toronto on Sunday against the Raptors. Let me know your thoughts on tonight's game on Twitter @joshjbullshoops, or email me joshjbullshoops@gmail.com
---
Featured Photo: ChicagoBulls/Twitter