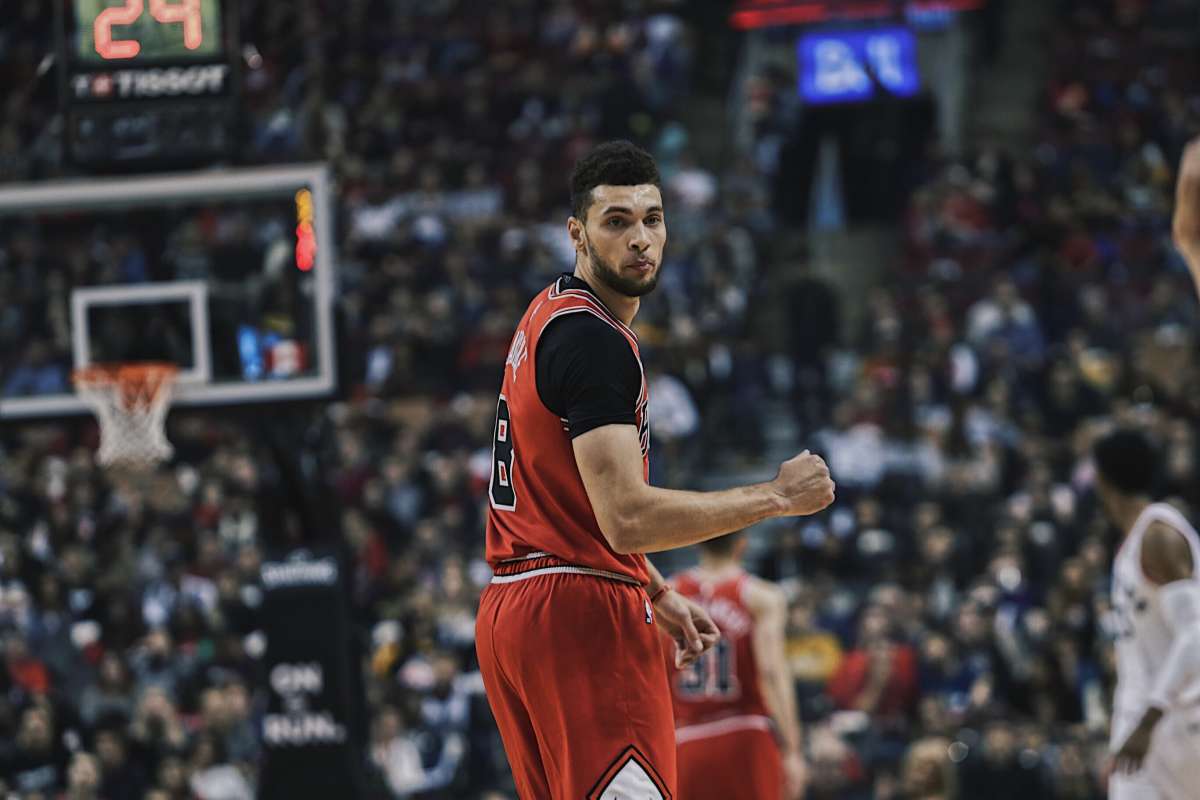 The Chicago Bulls traveled across the border to take on the Raptors, and with the main players back, including the return of Wendell Carter Jr., we saw faster, more fun, and higher-pace basketball from these young Bulls. Headlined by Zach LaVine's 26 points, the Bulls took care of business in Toronto with a dominating 105-91 win against a Raptors team without All-Star Kyle Lowry, among other names. During this article, we will break down what we saw from Bulls players who logged court time in the second to last game of the preseason.
Zach LaVine
Zach LaVine is on his way to being an All-Star. It's fair to say he is putting the league on notice at any given opportunity. His shooting stroke is so smooth, as he has the ability to pull up right over a defender at any stage. Last night was just a reminder of what Zach LaVine can do. He played great defense throughout this game, recording several deflections and two steals. He is starting to show a lot more promise on the other end of the floor, which can help take his game to the next level. At one stage of this game, LaVine jammed home a vicious left-hand alley-oop off a great feed by Satoransky. Zach finished last night with another epic performance: 26 points, five rebounds, and four assists on 62% shooting.
Over Lauri Markkanen's first two preseason games, he has been notably very passive on the offensive end of the floor by not searching for his shots, which is a problem if Markkanen is one of your best players — but last night was a completely different story. Markkanen was all over this Raptors team. He took players off the dribble, got into great position for offensive rebounds, and, per usual, the Finnisher knocked down threes.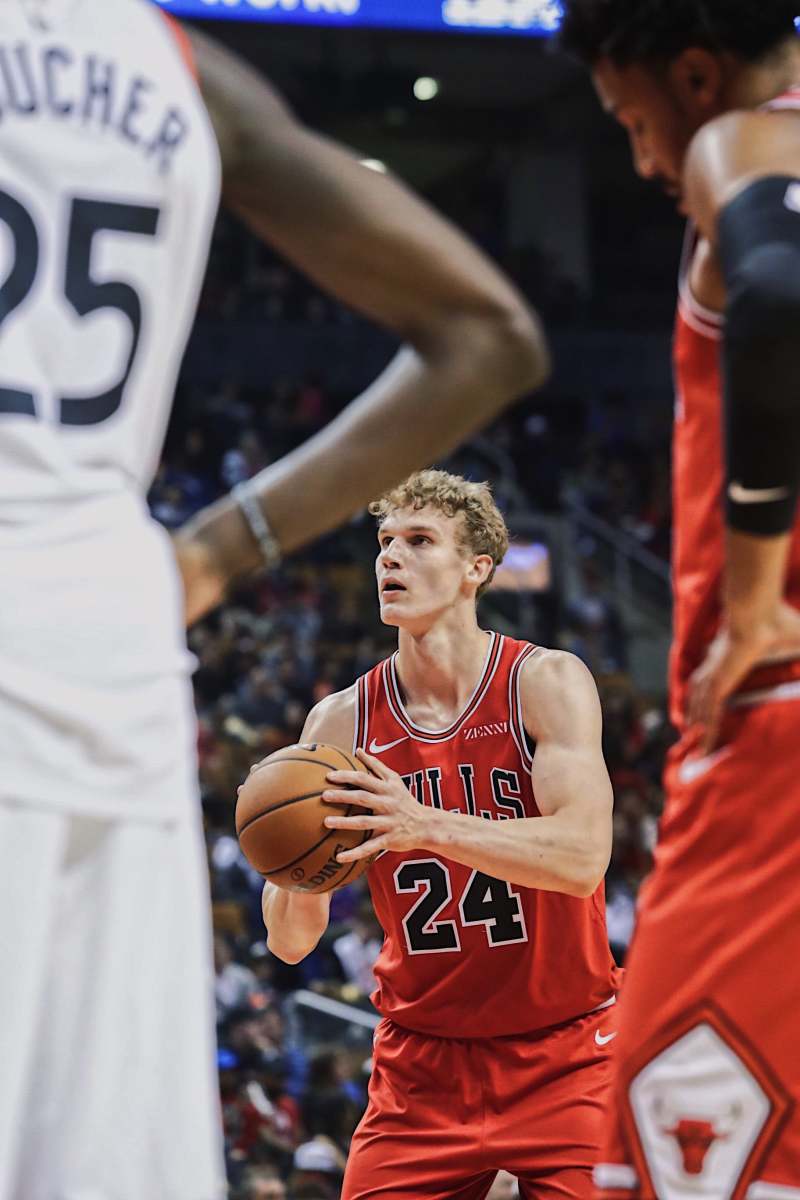 Lauri looked calm and composed, and he delivered throughout the entire ball game. He posted a season-high in rebounds with 13 to go along with 15 points on 10 shot attempts. It was a great game all around for the Finnisher.
Otto Porter Jr.
Being productive and reliable is something Otto Porter should look to do every game, and last night he did just that. The Bulls consider Otto as the 'super glue' of this team that holds everything together. It is notable that when he is having a good night, the team often follows that trend. Porter put together a strong outing of 11 points, six rebounds, three assists, and three blocks.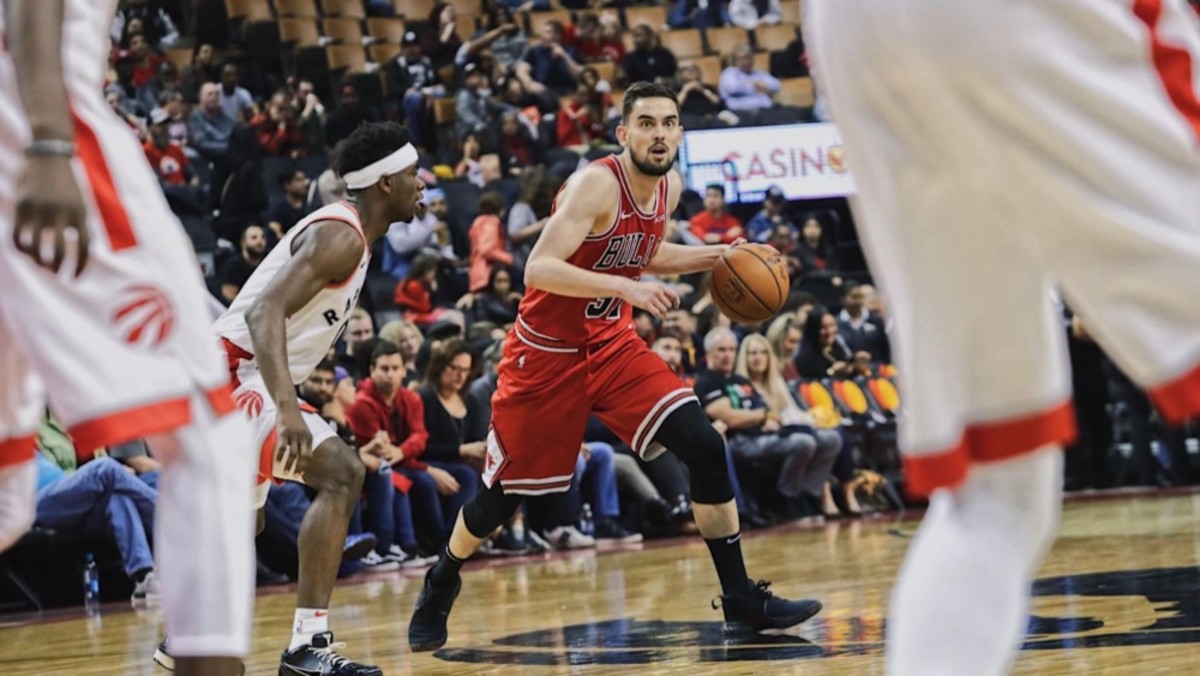 Since his debut last week against the Milwaukee Bucks, Tomas Satoransky has looked great in a Bulls uniform. A highlight from him last night was a beautiful pass that set up high flyer Zach LaVine for an alley-oop. Tremendous. Sure, he is a solid defender and a great playmaker who can function off the ball, but what really stands out to me about Tomas is his ability to make the three. He went three-for-four last night, and his consistent floor spacing helps a lot with the Bulls overall spacing. Expect Satoransky to be locked in as the starting point guard going forward after another great game.
Wendell Carter Jr.
January 2019 was the last time Wendell Carter Jr. had suited up for the Bulls, so last night was our first glimpse at him after numerous injuries and several surgeries. No question, it was obvious Wendell struggled last night on the court, but that was expected.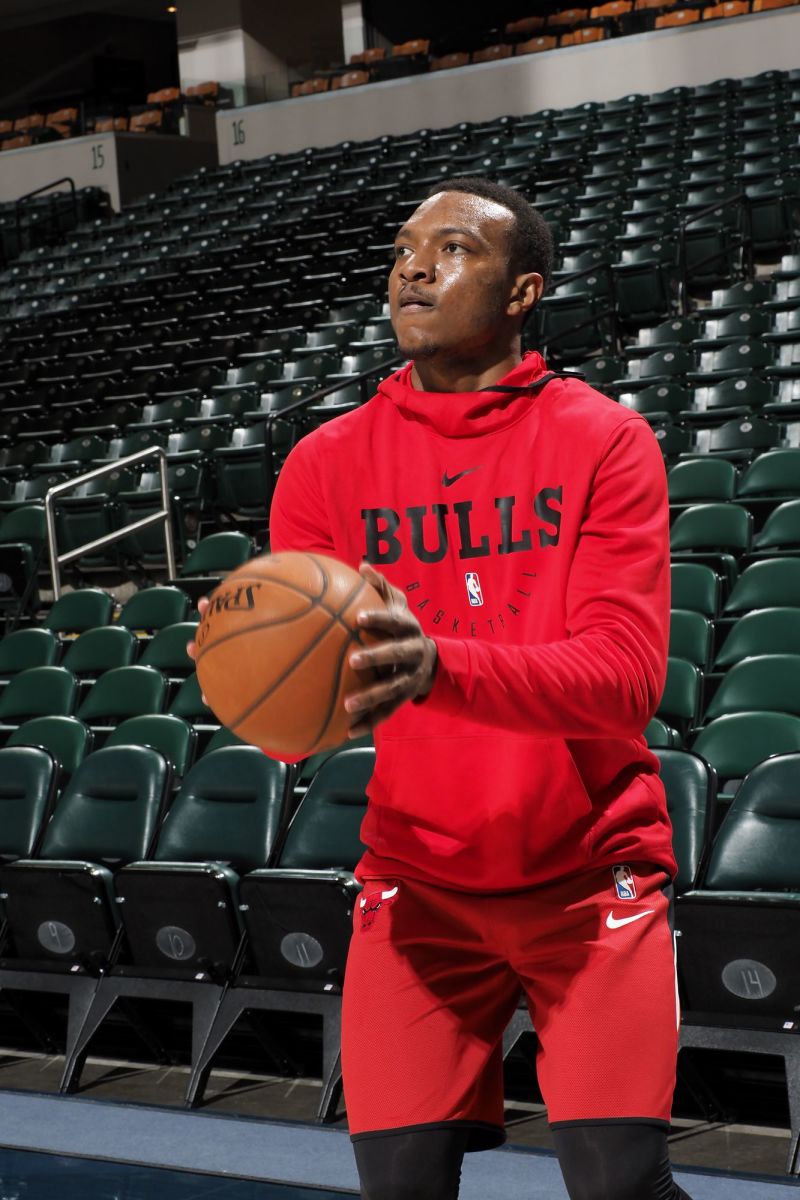 Despite looking a lot bigger, he struggled to find a rhythm in the game and looked very uncomfortable on the court, perhaps because he was carrying all that extra weight? At the end of the day, it was just great to see our franchise center back on the court. He ended the encounter against the Raptors with two points and seven rebounds in 16 minutes of play.
Maybe one of the most underrated signings over the summer, Thaddeus Young is proving to be a gem for this Bulls team. From hard-nosed defense to back-to-the-basket post-ups, he does it all. His experience is something the Bulls desperately need, and the versatility that allows him to play and guard positions three to five allow him to be included in various different lineups. It was another solid game for Thaddeus last night, as he recorded two points, seven rebounds, and three assists. I am starting to understand what Pacers fans meant when they said that Thaddeus Young's work won't always show up in a box score.
The rookie just keeps on impressing. What Coby White is doing as a 19-year-old is very impressive. Averaging over 16 points across four games with three off the bench, Coby is only getting better with time and the consistency is improving game after game.
Coming off a superb 24-point performance against the Pacers on Friday, Coby continued to impress with 18 points, including four threes, last night in Toronto. For such a young guy, the confidence and poise he plays with is setting him up to be a great NBA player. For the third year straight, John Paxson and Gar Forman got their man.
Not very often can someone say they lost their job to a teenager, but Kris Dunn may nearly be at that point. Dunn did look good in spurts last night, but the overall consistency just isn't there, just like last season. Even though Kris provides great man defense, offensive firepower at the guard position is something the Bulls rely on in order to play fast and knock down threes. Unfortunately, Kris Dunn does not tick those boxes. He finished with five points, four rebounds, and four assists last night. With one preseason game left, where does he fit in this Bulls rotation?
Ryan Arcidiacono played limited minutes last night but provided instant offense resulting in four assists, including an unbelievable touch pass to Coby White who converted the layup. While I do feel bad that Ryan is stuck behind numerous talented guards, having him at the back end of the rotation just shows how much depth the Bulls now have, especially with Shaquille Harrison, who is another defensive star guard, still yet to play.
Another player who provides the Bulls with instant offense is Luke Kornet. He can be a very valuable piece with his ability to provide rim protection and valid floor spacing. Lauri Markkanen and the Bulls surged in the third quarter, posting 39 points when Kornet was playing the center position. This was due to defenders having to step outside the paint to guard Luke, giving drivers like LaVine more space to operate under the rim. Luke Kornet finished with eight points and three rebounds. He is proving to be a valuable and extremely underrated pickup for the Bulls this summer.
Despite being very productive throughout the preseason, rookie Daniel Gafford's role seems to be very limited as of now due to the presence of so many other talented bigs on the roster. Once Wendell Carter Jr. finds his feet, minutes will be hard to come by for Gafford. Expect him to spend the majority of the season on the back end of the bench or in the G-League developing his game. Overall, it is great to have more big man options other than old-timer Cristiano Felicio.
When the Bulls played the Bucks to open the preseason, Denzel Valentine was one of the first players off the bench. Now he is playing garbage minutes along with multiple undrafted players. Sure, he is coming off an injury and nowhere near game-ready condition, but with another wing in Chandler Hutchison set to return soon, Denzel will be pushing to find a spot in this loaded rotation. Keep an eye on Denzel over the next week.
Adam Mokaka
In perhaps one of the last times we see Adam Mokaka take the court in a Bulls uniform this preseason, he was fairly quiet while playing in garbage time. He didn't necessarily do anything wrong, but definitely nothing right. He had just two points and one rebound in eight minutes last night.
Another undrafted Chicago kid, Milton Doyle hasn't offered much to the Bulls so far that would result in him playing meaningful minutes on this team. Nonetheless, it's nice to see him get an opportunity to represent his home town at a high level.
Justin Simon
Maybe a Stacey King favorite, Justin Simon, like Doyle, hasn't offered the Bulls enough to warrant more playing time on this team. Nevertheless, the preseason is a great opportunity for him to represent his home team. I look forward to seeing him run against the Atlanta Hawks on Thursday. On the stat sheet, Simon posted just a single rebound.
Cristiano Felicio
Even though he has been reasonably productive, Cristiano Felicio's role is little-to-none on this team given the depth of the Bulls big-man rotation. Unless a blowout is occurring, expect less of Felicio and more of Lauri, Daniel, Luke, Thaddeus, or Wendell.
With the main players returning, the Bulls played a dominant style of basketball against the Toronto Raptors. With the main rotation almost locked in for the season, let me know your thoughts on that and the Bulls' win on Twitter @joshjbullshoops, or email me joshjbullshoops@gmail.com
---
Featured Photo: ChicagoBulls/Twitter