The Chicago Bulls young core went up against the Atlanta Hawks young core (minus John Collins) and picked up right where they left off against Toronto earlier this week with a dominating 111-93 victory over the Hawks. Headlined by rookie Coby White's 29 points, the Bulls' ten-player rotation played superb, leading by 30 at one stage. During this article, we will recap the Bulls final preseason game and break down what we saw from the 10 rotation players.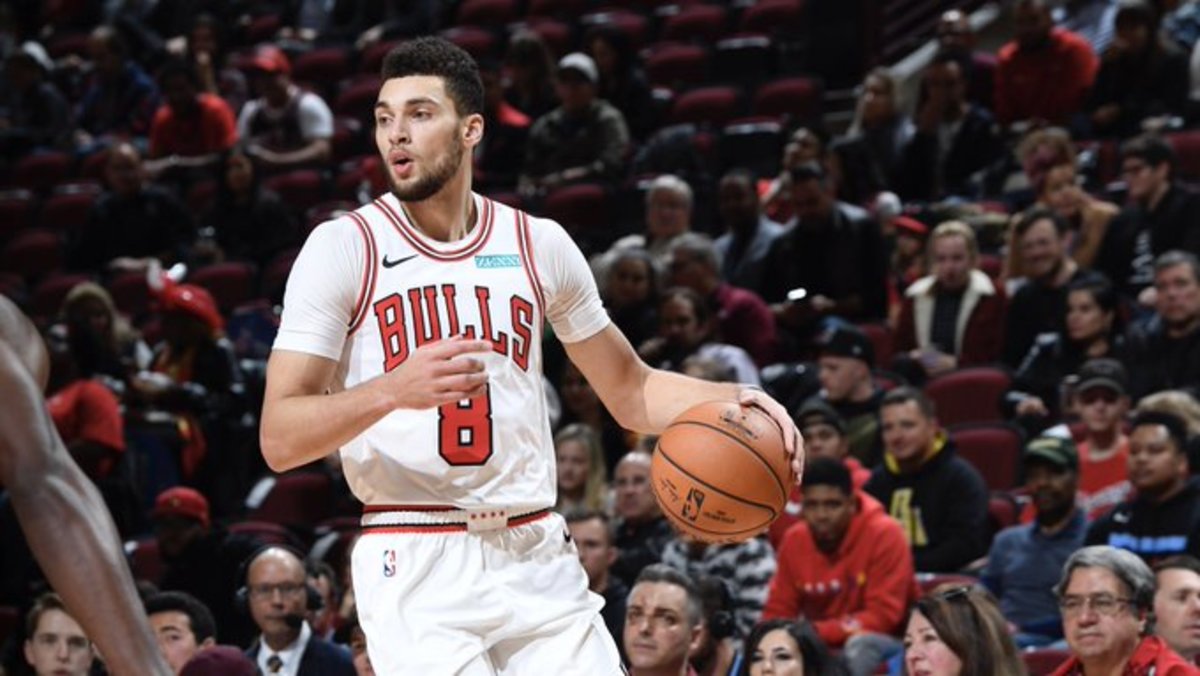 Zach began the first quarter on fire, scoring all ten of the Bulls points. The more minutes he plays, the better is he looking for the Bulls. He is producing extremely efficient offense and has been steady on the defensive end. While most of the hype from last night will go to Coby White, Zach LaVine deserves a lot of credit too, as he posted a dominating 23 points on 8-11 from the field. He excelled in transition on multiple occasions and has proven he can knock down the three whenever he wants too. The league is in good hands with future superstars like LaVine just waiting to be unleashed. All-Star season quickly approaching.
Despite an exceptional team performance, Lauri may be the one question mark from this game. He showed little to no aggression on the offensive end and despite being solid defensively throughout portions of this game, he got worked by former Bull Jabari Parker, specifically during a second-quarter run. Sure, it is just preseason and there is nothing major to worry about, but Lauri needs to figure out his role on this newly designed Bulls offense, considering he is a staple point of it. Markkanen finished with four points and 11 rebounds in 22 minutes.
Otto Porter Jr.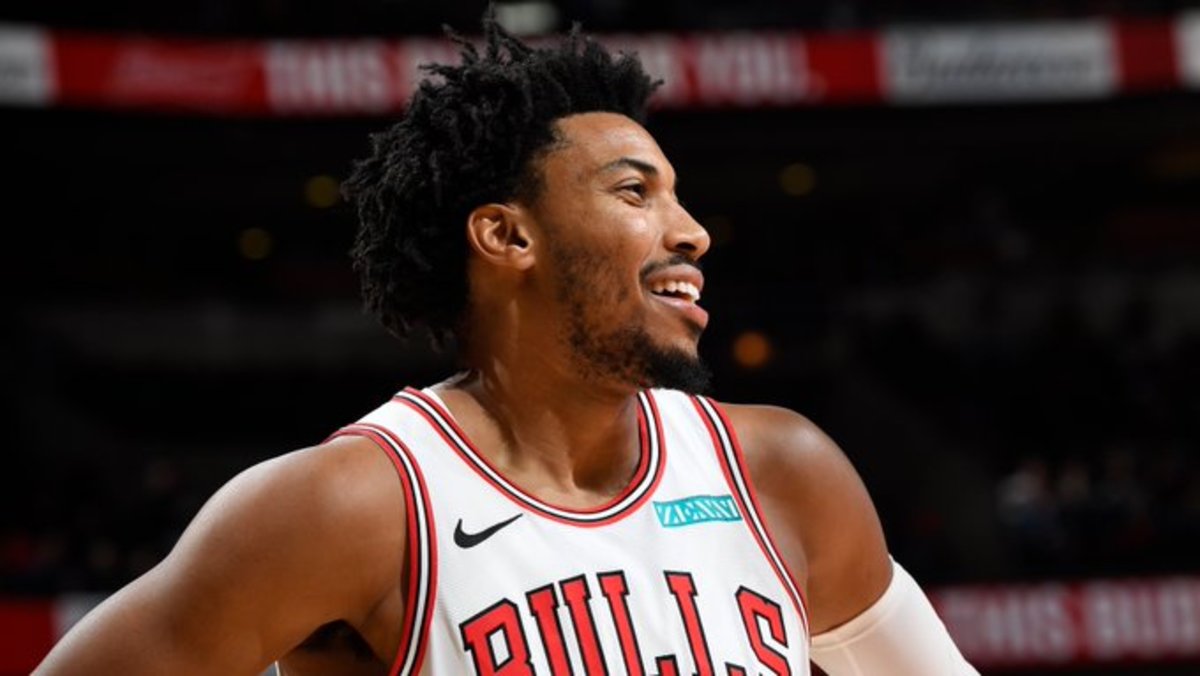 Throughout stretches of this game, Otto Porter Jr. looked like the All-Star player that Wizards fans expected him to be while in Washington. He was aggressive and his shot selection was impressive. He didn't force anything and all of his attempts were clean looks. Otto looked fantastic on both ends of the floor and was a key contributor in last night's blow-out win. His 15-point performance over 17 minutes says it all.
Wendell Carter Jr.
It is great to see Wendell Carter back on the floor, despite hurting his thumb just hours before the game. He clearly doesn't have his legs underneath him, but I was very impressed with his performance — especially considering this is his second game with Otto Porter, Zach LaVine, Lauri Markkanen, and Tomas Satoransky. He protected the rim as strongly as ever and looked more confident on both ends of the floor. Wendell slammed home a two-hander over Bruno Fernando and was then called for a technical foul due to an excessive celebration. Expect Wendell to be a lot better against Charlotte on opening night, as he will have more time to get his legs back. The 'Block Panther' recorded eight points, eight rebounds, and three blocks.
Tomas Satoransky
Not many teams can boast by saying they have a 6-foot-7 point guard. The Bulls, however, can do that. Positional size is important in today's NBA with so many versatile players, and Satoransky's ability to guard 1-3 is an elite characteristic that goes unrecognized to some extent. He balls out with this first unit and can play nicely off the ball to Zach LaVine, while still being a threat on the offensive end due to his high volume three-point shooting. A highlight play from Satoransky last night was a through-the-legs bounce pass to Zach LaVine, resulting in a powerful two-handed jam. He also had a very nifty and-one reverse layup over Alex Len. Five points and four assists for Satoransky doesn't tell the full story.
Coby White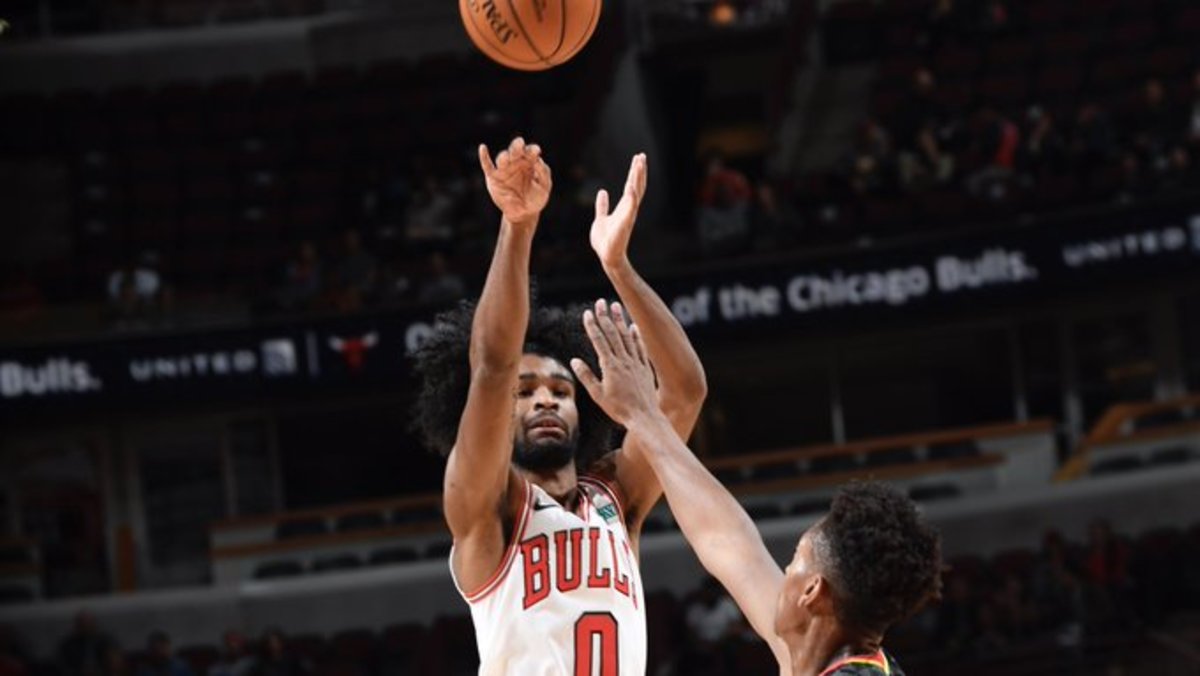 In my opinion, this was Coby White's best game — not only counting his Bulls days — but including his college days too. He was terrific. He is thriving in this role as a bench go-to scorer, and he flooded the stat sheet last night. From powerful one-handed slams to step back threes, Coby White can do it all at the tender age of 19. He's only going to get better with time, and even Zach LaVine had some high praise for him, saying: "He's going to get the job done. He's fearless, not scared of anything, not scared of the moment." Coby stole the slow in the second half. He finished the game with 29 points and six rebounds. He is going to be exciting to watch, as he finished second to Zion Williamson in rookie points per game for lottery picks over the preseason.
'Cool Hand Luke' remained quiet (but steady) in the first half, but ultimately got the job done in the second. Sure, being 7-foot-1 is cool, but being able to protect the rim and serve as a valid floor spacer are excellent qualities that Luke possesses. He recorded 11 points, three rebounds, and three assists in an impressive performance off the bench.
Coach Boylen told the media prior to this game that he wants Kris Dunn to be a "defensive force with the second unit," and Dunn was just that last night. After the game, Boylen said "Dunn's energy changed the game," and that statement was justified. The Bulls amped up the defensive pressure with Dunn in the game, which resulted in several deflections and three steals. To go with those steals, Dunn had three assists and five rebounds with zero points and one turnover in 20 minutes.
Personally, I don't think Thaddeus Young has found his role on the court for this Bulls team yet. He looks great on defense, but offensively he needed to get to his spots and know where to get the ball from instead of lurking around the perimeter, where he is not as much of a threat as he is in the low post. While this may just be because he is on a new team and playing fewer minutes in a bench role, I am expecting a more dominant Thaddeus Young once October 23rd rolls around. Young had four points, four rebounds, two assists, and a steal last night.
Denzel Valentine is out of the rotation and Chandler Hutchison is still injured, so it's Ryan Arcidiacono's time to shine with the Bulls' second unit. We saw him play in lineups involving other point guards in Dunn and White, and it was ultimately a success. Ryan provided the Bulls with another gutsy performance, headlined by some nice hustle play and setups to Coby White, who went OFF. Archi recorded two rebounds and four assists in 15 minutes.
Notable players who had very little court time: Daniel Gafford, Justin Simon, Milton Doyle, Denzel Valentine, and Adam Mokaka
Threes. Threes. Threes. Seemingly the symbol of this Bulls offense, they got up 46 tonight. Led by Coby White and Zach LaVine, it was another dominating performance by the Bulls, which will give them heavy momentum being just over a week out from the regular season. Let me know what your thoughts were on the Bulls' final preseason game against the Hawks on Twitter @joshjbullshoops, or email me at joshjbullshoops@gmail.com.
---
Featured Photo: ChicagoBulls/Twitter