Well that was embarrassing. The Bears didn't have to worry about Drew Brees or Alvin Kamara in this game and yet they were still overwhelmed. It's really difficult to win a football game when you don't show up to the game in the first place; especially when you are the home team.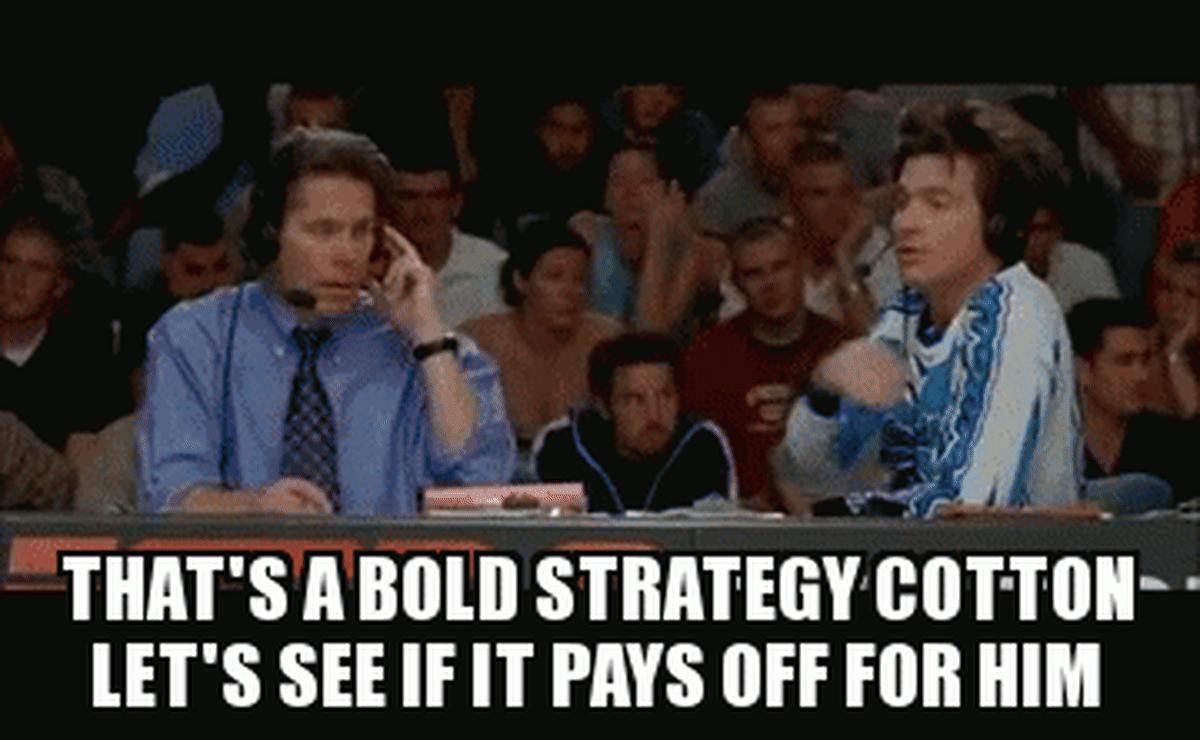 If you have been following these recaps this season then you already have an idea of what I might attribute this loss to. I'm fully entrenched into the analogy of a broken record now and I'm pretty upset by it. We deserve so much more than this effort put out by this team and I'm going to continue to blame Matt Nagy for his lack of preparation and play-calling. I'm also way too tired of writing it that I'm not going to.
Let's dive in, if we must.
This game started bad and didn't get too much better. A botched punt that rolled out of bounds gave the Saints a 2-0 lead early on in the game.
A bit later, the Saints increased their lead to 9-0 when Josh Hill caught a seven-yard pass from Teddy Bridgewater and walked into the end zone almost untouched.
On the ensuing kickoff, the Bears had a bit of life breathed into them when Cordarrelle Patterson took the kickoff 102-yards to cut the Saints lead to two points.
At this point, I was hopeful the Bears would actually have a chance in this game but it only got worse after this.
Much worse.
The Bears couldn't get anything going on offense in the first half. By midway through the third quarter, the Bears had barely even cracked 100-yards on offense. Matt Nagy virtually refused to run the ball. I guess we could have expected that considering Kyle Long was placed on season-ending IR and he was a huge cog in the offensive line.
Mitchell Trubisky shouldn't have even been on the field. He clearly wasn't back to full health and it obviously affected his performance. He missed many deep throws, his accuracy was way off all game and he has no idea how to avoid a sack.
The Bears' super bowl caliber defense wasn't much better than the offense in this game either. Not having Akiem Hicks on the defensive line clearly hurt them in the middle. Khalil Mack was almost non-existent and the secondary was perfectly fine letting Michael Thomas get completely wide-open for over 130-yards. They also let Latavius Murray rush all over them for over 110-yards and two touchdowns.
By the latter half of the fourth quarter the Saints were up 36-10 and somehow this was the moment the Bears offense decided they were going to make the epic 26-point comeback in less than ten minutes.
Hey, crazier things have happened right? Remember the final two minutes of the Vikings-Ravens game from 2013? If you don't then, Google wildest final two minutes in NFL history and thank me later.
Trubisky led a drive capped-off by a seven-yard touchdown to Allen Robinson and then a successful two-point conversion to Adam Shaheen.
Then on the next drive, Trubisky completed a six-yard touchdown to Javon Wims!
Sorry folks, but the miracle ends here.
The Bears lose by a final score of 36-25.
Trubisky ended the day 34/54 for 251-yards and two touchdowns, which about 85% of came in garbage-time. The Bears offense as a whole had an amazing 18 total rushing yards!
WOW!
This was a terrible loss by our beloved Monsters of the Midway and let's be honest here they looked much more like Mike Wazowski than James P. Sullivan. Saying they were abysmal is putting it lightly. The Bears are now 3-3 on the season.
Week 8 has the Bears hosting a struggling Los Angeles Chargers team and if they can't get it together in this game, it might be time to starting screaming
FIRE SALE!
---
Featured Photo: Nam Y. Huh/The Associated Press