We're already nearing the halfway point of the NFL season, and this week brings great matchups in which you can add in some solid players for great DFS prices. With those combinations, there will be some heavily owned players that are also can't miss players. So, let's get ready for the week eight main slate of games on FanDuel and DraftKings by checking out the players below. It's officially time for another crazy week of NFL action!
Quarterback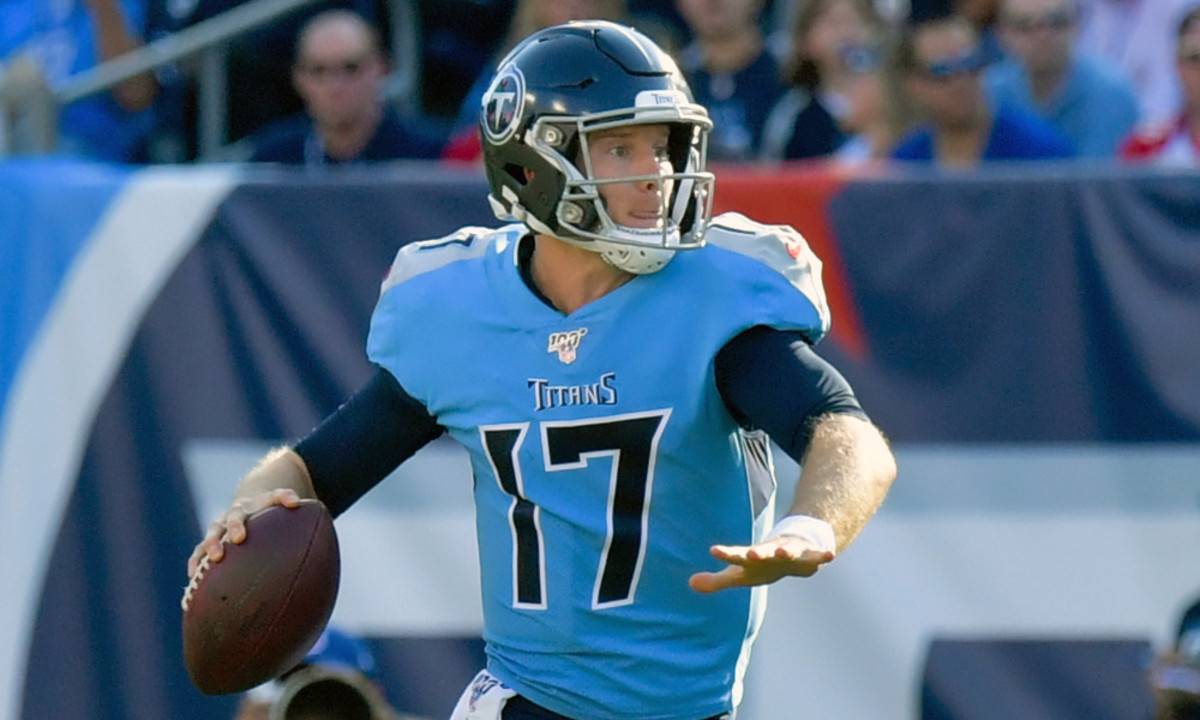 Lock: Deshaun Watson (FD:$8.4K/DK:$7.1K). After struggling in last week's game against the Colts, Watson now gets to come out and face a defense that got absolutely burned by Aaron Rodgers and company. The Texans are back at home and will set out to make a statement. The wide receivers there might be a stack, as the Raiders rank third-worst against opposing quarterbacks.
Value: Ryan Tannehill (FD:$6.9K/DK:$5.1K). Coming off a solid start last week against the Chargers, Tannehill will look to build off that. Facing a bottom-ten team against the quarterback position should help as well. Look for Corey Davis and A.J. Brown to be used in some stacks this week. Another player you can pair with Tannehill with is Delanie Walker if he suits up this weekend. The value is very much there for the Titans quarterback.
Running Back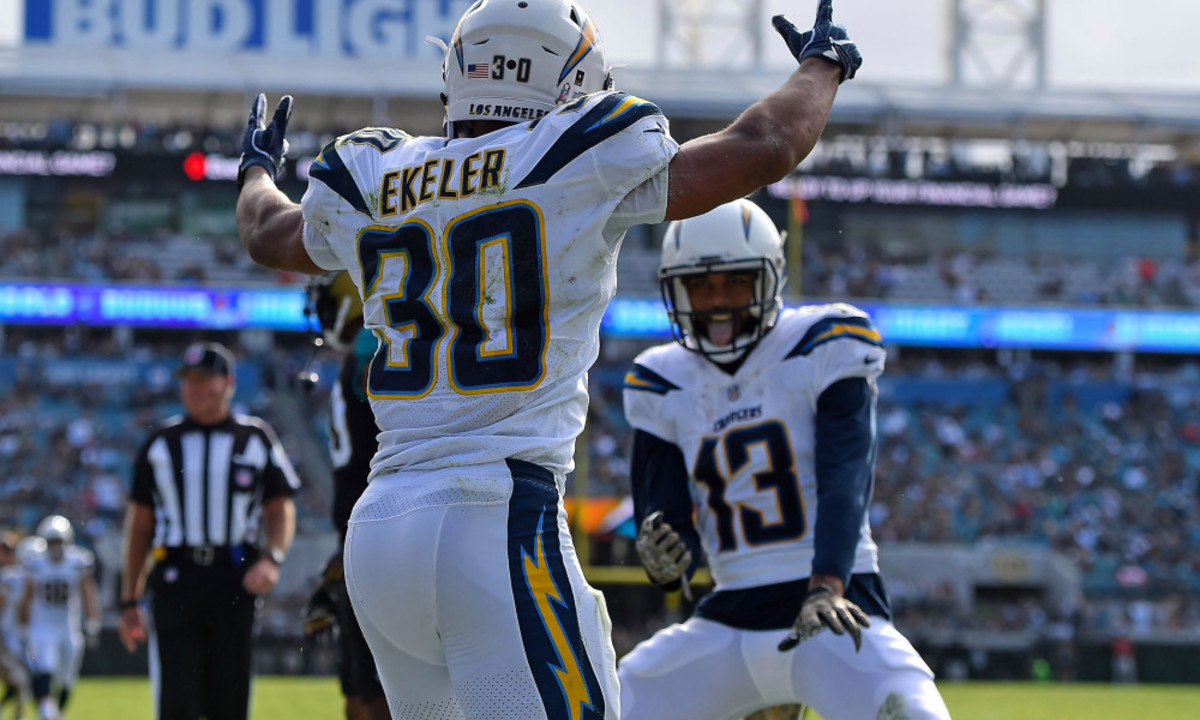 Lock: Todd Gurley (FD:$7.4K/DK:$7.4K). This is a lock for the price and the matchup against a defense that hasn't been able to stop running backs at all this season. This needs to be a game for the Rams in which they give Gurley around 25 touches. If that comes to fruition, it could surely be a multiple- touchdown game for the Rams running back.
Value: Austin Ekeler (FD:$6.8K/DK:$5.9K). For the Chargers to get back on track, they need to get the ball into Ekeler's hands as much as possible. The matchup against the Bears is the perfect scenario for that, as Chicago ranks in the bottom three of the league against receiving running backs and yards given up to that type of play. Additionally, the Bears have given up 100+ yards on the ground to the running back position over the past two games. This is definitely a good game for the Chargers backfield. Melvin Gordon can even be relevant in this one.
Wide Receiver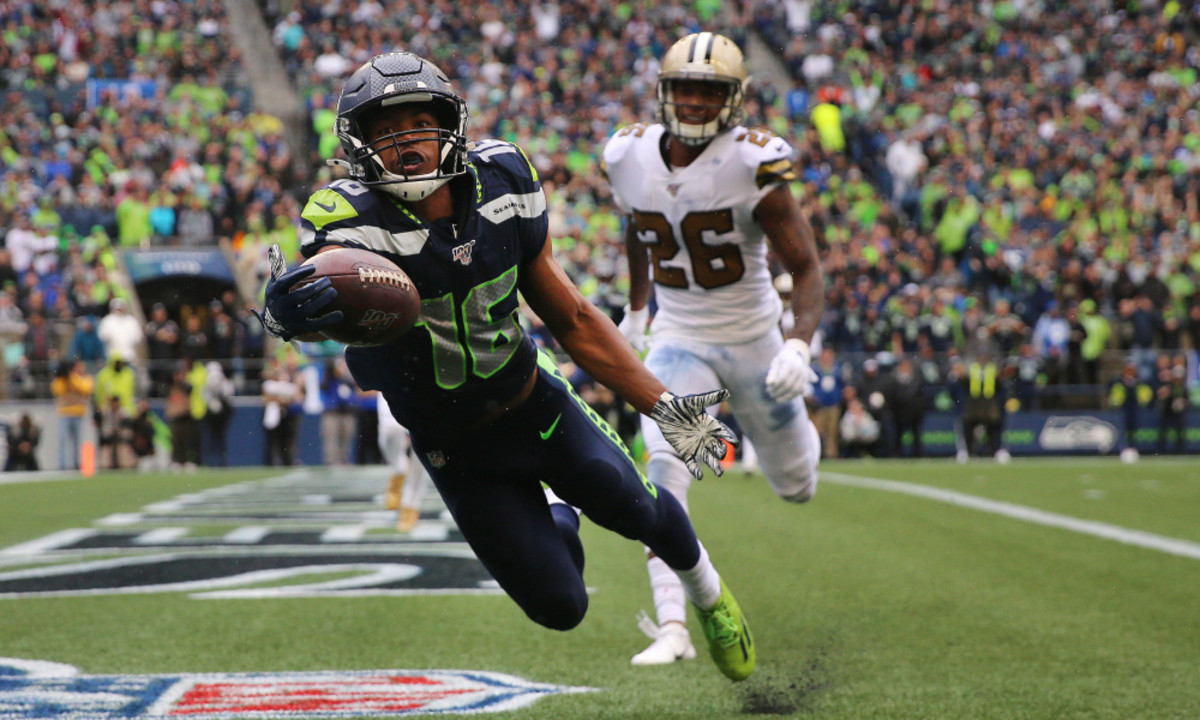 Lock: Tyler Lockett (FD:$7.2K/DK:$7.0K). Lock in Lockett! He's going up against a Falcons team that seems to be phoning in the season a little bit. They are also the fourth-worst team against the pass this season. The Seahawks want to get back on the winning path after falling to Baltimore at home last weekend, and they can do so with the connection between Russell Wilson and Lockett in this game.
Value: Kenny Stills (FD:$5.7K/DK:$4.7K). It always seems like the number two wide receiver is a great option for the Texans. This is a game stack that will be a good one to have at this price. Even without getting in the end zone last weekend, that can change against a defense that is the fifth-worst against the position and has already given up ten touchdowns this season as well.
Tight End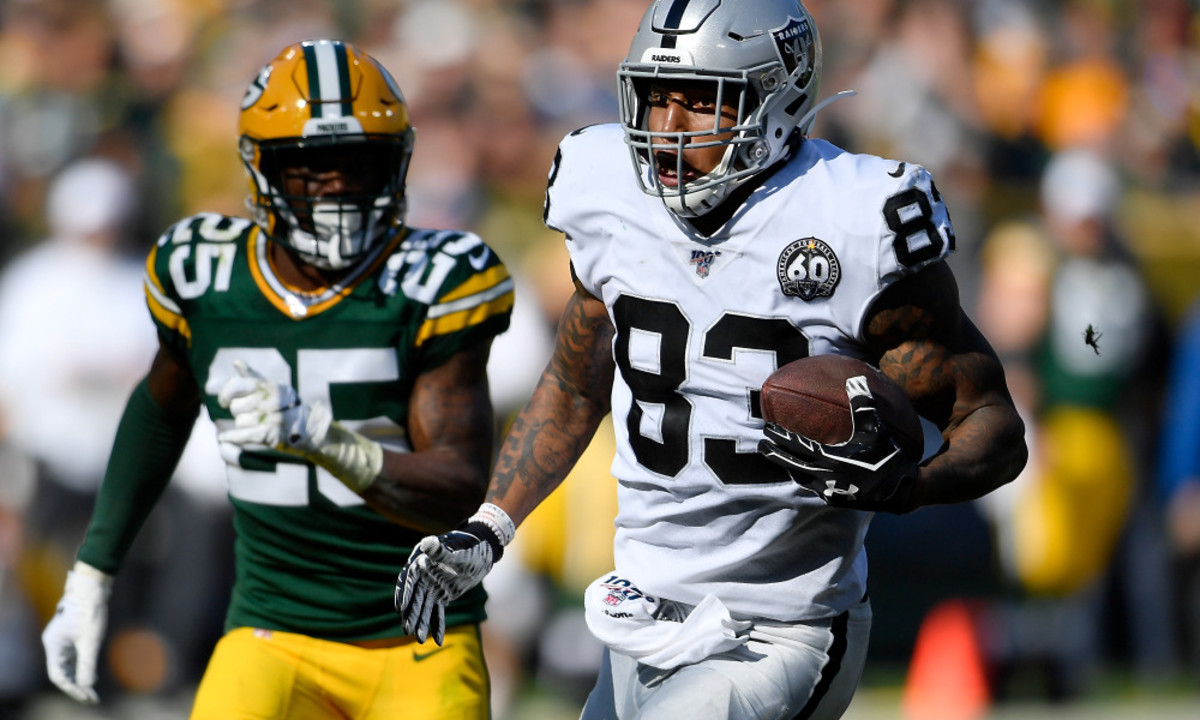 Lock: Darren Waller (FD:$6.8K/DK:$5.9K). This is just an unfair matchup for Waller. Yes, the Texans are good against the tight end position. However, this matchup could be an exception. The Raiders play Waller all over the field, as he is Carr's main receiving threat. Nothing will stop him this weekend; expect another game of eight-plus targets against the Texans.
Value: Evan Engram (FD:$6.3K/DK:$5.3K). One bad game made Engram's price drop. The Lions are middle-of-the-road against tight ends. For the Giants to right the ship, they will need to start targeting Engram as they did in all his other games this season. If the targets are there, Engram could find himself in the back of Detroit's end zone.
CrackUm Player Of The Week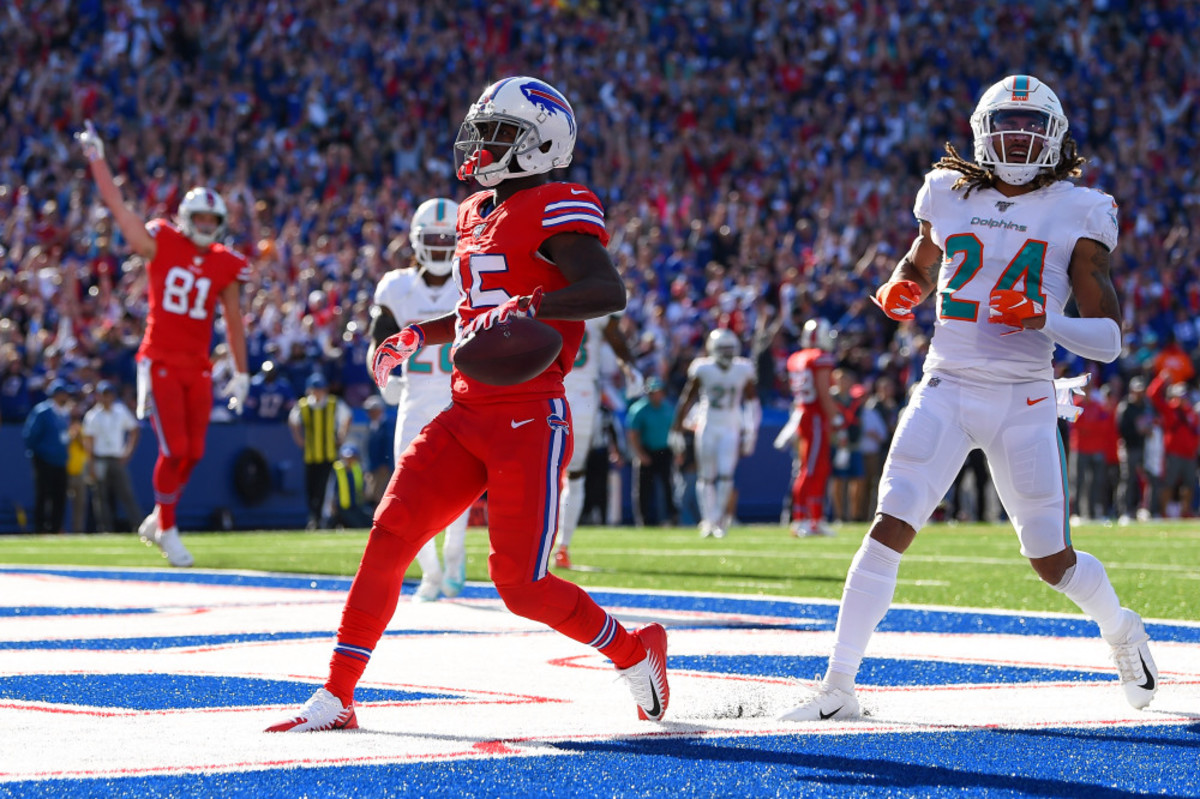 John Brown (FD:$5.9K/DK:$5.9K). How is the price not higher for the Buffalo Bills' number one wide receiver yet? This is not even fair with the matchup he has this weekend. The Eagles are giving up the most points to the wide receiver position this season. Brown is the type of player that seems to always make the most of what he is given in a game. This a contest that could end up being a high-scoring affair in which Josh Allen connects with his top target at least eight times for a touchdown or two.
---
Good luck to all this weekend. If you have any fantasy football-related questions, make sure you go follow @FantasyHRontap on Twitter.
---
Featured Photo: Sean M. Haffey/Getty Images