On Sunday night, MLB announced the Rawlings Gold Glove winner for each individual position in the AL and NL. Two White Sox players were finalists for Gold Glove awards — second basemen Yolmer Sanchez and starting pitcher Lucas Giolito. Sanchez was announced as the AL winner at second base, while Giolito came up short to Mariners starting pitcher Mike Leake.
Sanchez had a rough start to the 2019 season at second base. He moved back to the position after spending 2018 as the White Sox primary third baseman. Once the White Sox lost out on Manny Machado, they decided to move Yoan Moncada to third base, shifting Sanchez back to second. After his rough start, Sanchez turned it around in a big way. He ended the season with only 9 errors in 1,256.2 innings at second base.
Even though the White Sox will likely be moving on from Sanchez at some point in the not too distant future, his masterful season at second did not go unnoticed. All White Sox fans can agree that Yolmer deserves his Gold Glove along with a self-induced Gatorade bath.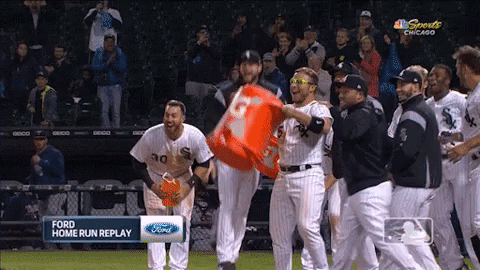 ---
Featured Photo: AP Photo