We put in the research, we ran the numbers, and we successfully hit the overs. 7-3 last week. That's great and I'm super proud of us. To be completely honest, it wasn't even close to the best thing that happened to us last week.
Did we single-handedly bring My Chemical Romance back? The people are certainly talking about it.
We didn't run into any bad beats this week unless you consider Kansas only scoring ten points a bad beat. I don't. I'm used to them being terrible. At least it's basketball season. Wait. They had 28 turnovers in their first game? They lost to Duke? I'll just be over here in the corner crying.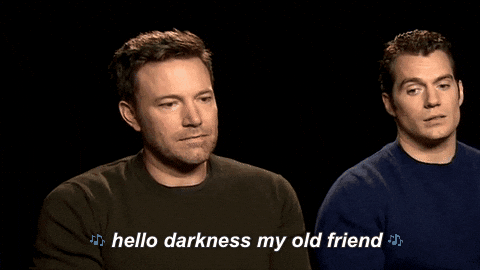 A few things to note:
I attach the line to the away team unless it's an over-under. That doesn't mean I'm picking them.
My over picks went 4-1 last week. The four lines that hit were 69.5, 70, 70, and 70.5. Points are better than no points. I'm sorry in advance for an under.
For those keeping track at home, I'm 17-17 on the year: 7-8 in the NFL, and 9-7 in college, 1-0 football (of the European variety). I already talked about being average last week.
Similar to every week, I'm aggressively stressed out over the outcome of these picks. I'm currently packing for my weekend trip to the great state of Minnesota. Hopefully, it's cold enough to numb the pain of any losses I'm about to give you. Enjoy!
---
NFL Picks
Los Angeles Rams @ Pittsburgh Steelers Over/Under 44
The Los Angeles Rams are fourth in the league in defensive DVOA. The Pittsburgh Steelers are fifth. Pittsburgh is 29th in offensive DVOA. For more context, it's worse than Mitch "please turn off the TV's" Trubisky and the Chicago Bears offense. The same offense that was only able to gain nine yards in the first half last week. Both of these teams have yet to find their feet offensively and the Rams will be without their big-play receiver in Brandin Cooks. I don't love many spread bets this week. I initially planned on picking the Rams -3.5 here but soon found that the Steelers might actually be good? Regardless, the under should be fine. Don't watch this game.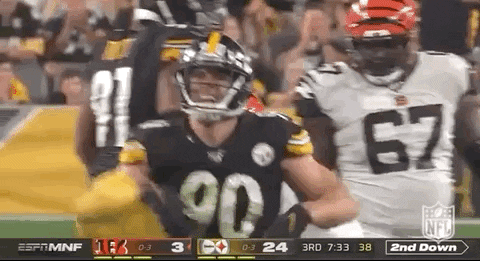 Pick: Under 44
Chicago Bears Pick of the Week:
I actually believe the Bears can cover this week. I truly hate myself.
Mack Stat line: three sacks, two forced fumbles, one TD.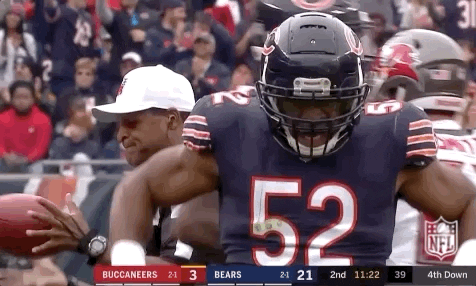 Pick: Bears -2.5
NFL Teaser of the Week (1-0 on the year)
A teaser is a bet that allows you to combine two different games while adjusting the line of each in your favor. This is typically by six points. For example, Chicago -6.5 would move to Chicago -0.5, while Chicago +6.5 would move to Chicago +12.5. A few things to note with a teaser:
Both teams must cover for your bet to be successful.
You should try to tease across football numbers (3,4,6,7,10) if possible.
Shockingly enough, the Dolphins have played in relatively close games their last four times out. Miami finally looks presentable with Fitzmagic running the offense again. +10.5 to +16.5 should be plenty to cover the spread against a reeling Indianapolis Colts squad.
Additionally, Russell Wilson doesn't get blown out often. Since 2017 (regular and postseason), Wilson has only lost two games by more than 12 points.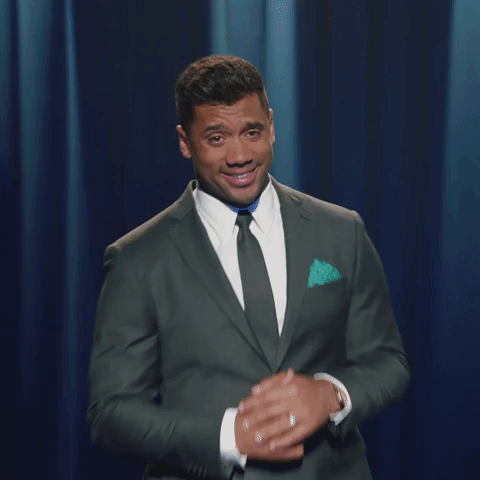 Pick: Seattle +12 and Dolphins +16.5
---
College Picks
Penn State -7 @ Minnesota
Earlier this week, P.J. Fleck agreed to a new seven-year extension with Minnesota. This team is rolling (rowing?) right now and they get the best test they can get this week in #5 Penn State at home. I'm slightly biased this week since I'll be in Minnesota, so I'm obviously rooting for the home team because the city will be absolutely electric. The main argument against Minnesota is that they haven't played anyone. Fine. I hear you. But they aren't scrapping out wins either. They've covered their last five spreads, which have included 14, 14.5, and 17 points. Even better, they're disciplined. Fleck's team is averaging just four penalties a game (fourth in the nation). They have a top-five passing offense and defense when it comes to efficiency, and they're top-ten in time of possession and third-down conversion. Those last two will keep the ball out of Penn State's hands. This will frustrate Penn State offensively and wear down their defense. There's not much I don't like about this team. Minnesota football has arrived. Row the boat.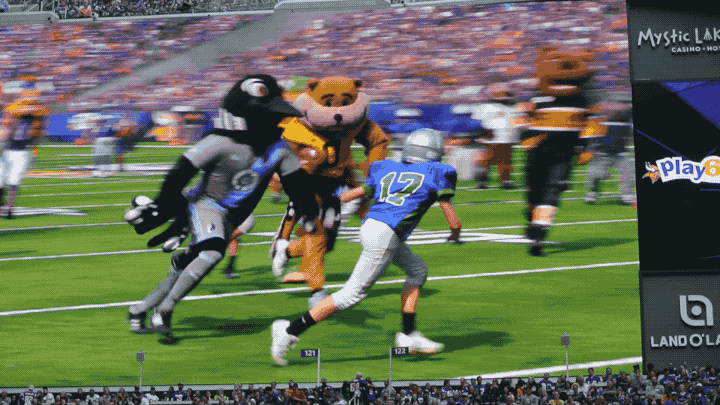 Pick: Minnesota +7
P.S. If you haven't watched the story about Minnesota's Casey O'Brien, do it now.
His story is remarkable and I may or may not have cried while watching College Gameday a few weeks ago.
LSU +6.5 @ Alabama Over/Under 64
This could be entertaining or Nick Saban can continue to make LSU his forgotten stepchild. I'm honestly OK with either here. First off, I apologize. This over is too high. Both teams are coming off of a bye and should have their defenses locked in. Since 2000, the under is 10-6-3 in this matchup. The pregame over-under has only been over 50 three times. 55 was the highest it had ever been. Guess what, the under hit. Both teams are top-25 in defensive passing efficiency and total defense. Both are also top-35 in rushing defense. Why is the over so high you ask? Both teams are top-ten in passing efficiency. I tend to put more weight on the defensive numbers in primetime matchups as opposed to the offensive numbers. I hate this, but take the under.
As far as the line goes, it's Bama. It's always Bama. You don't make money betting against Bama. Roll tide.
Pick(s): Alabama -6.5 and Under 64
The Blindly Follow Me Because You're a Degenerate Pick:
They're begging me to take this over.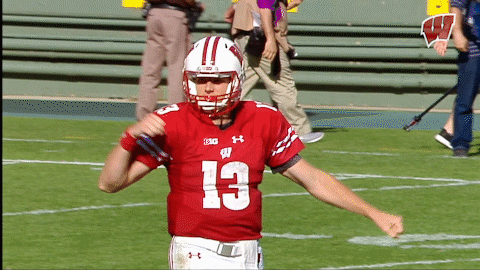 Pick: Iowa @ Wisconsin Over 38.5
Good Luck!
---
Featured Photo: Getty Images