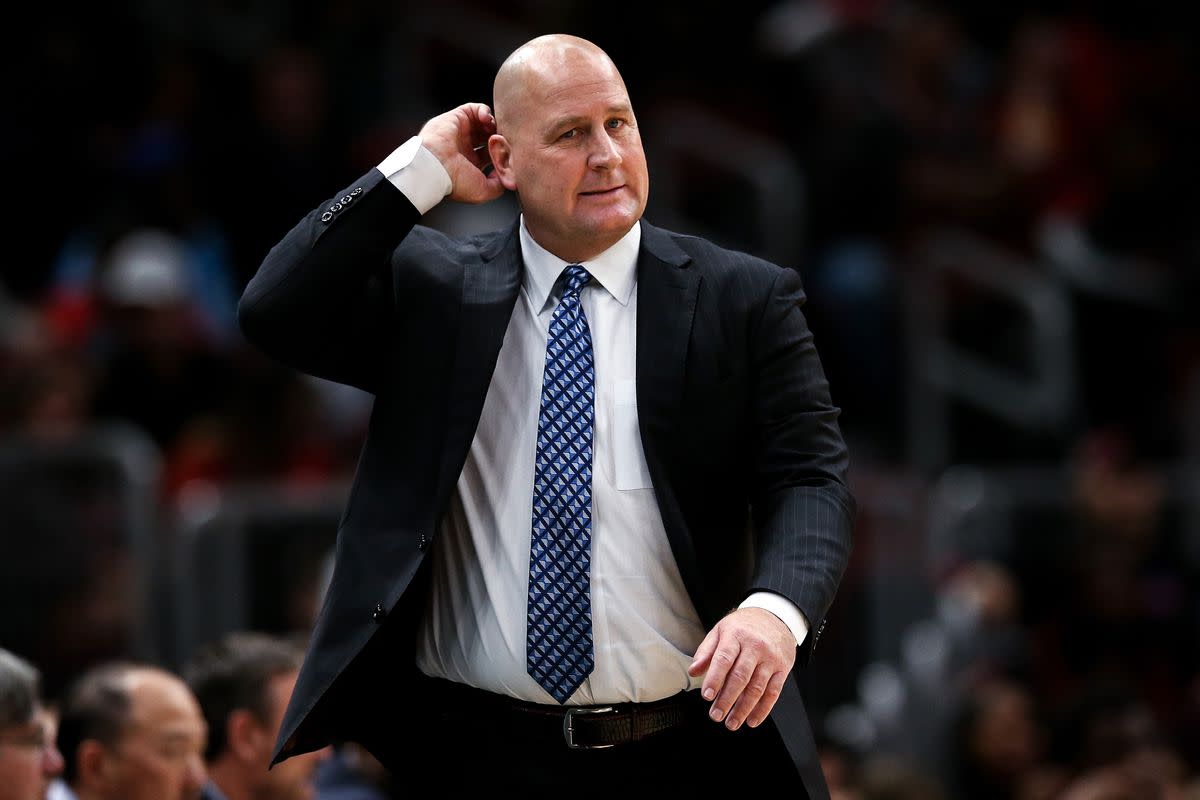 Perhaps foolishly, there was hope for the Bulls heading into the 2019-20 season. Zach LaVine was coming off a breakout campaign, Lauri Markkanen and Wendell Carter Jr. had another offseason under their belts, it would be a full season of Otto Porter in the mix, and there were a handful of intriguing additions in Tomas Satoransky, Thaddeus Young, and rookie Coby White.
Despite all of the hope and intrigue, the Bulls are in the same exact spot they were a year ago through the season's first 13 games, as they currently sit at 4-9.
It took the Bulls just ten more games (a 1-9 stretch) to fire Fred Hoiberg last year. Unfortunately for the Bulls, Hoiberg's replacement, Jim Boylen, has been nothing more than a punchline around the league. With a contract extension in hand, there's no firing the coach this time around.
Boylen has become known for his goofy quotes and silly stunts, such as making players punch into a time clock before practice, but that's only part of the issue at hand. Boylen has continued to call out his players publicly for their effort while taking little to no blame for the team's continued second-half collapses.
The Bulls have led at the end of nine of their 13 first quarters this season. They've had double-digit leads in four of their losses. They bounced back from Saturday's sluggish start to take the lead heading into halftime. Immediately blaming effort for the team's issues is lazy and alarming, as that's rarely the issue at this level.
What's even worse than his high school football coach mentality is this:
The Bulls play worse quarter to quarter. There aren't enough adjustments. The rotations don't work. They can't get stops. The ball stops moving. There are several problems and the only answer we are getting is "more heart, more hustle."
These guys didn't get to the NBA without hustle, heart, effort, or whatever other mouth-breathing buzzwords you want to use. The team is flawed, and they're stuck with a newly-extended coach who appears to be in over his head. It isn't a good situation right now on Madison Street.
---
Featured Photo: Dylan Buell/Getty Images