The Chicago Bulls finally unveiled their 2019 City Edition uniforms this morning. They also announced that they will be wearing them five times this season: December 4th against Memphis, December 28th against Atlanta, February 6th against New Orleans, March 15th against Boston, and April 13th against Orlando.
This year's design is once again a tribute to the Chicago flag as well as the bodies of water that surround and run through the city. This is the first time they have gone with baby blue as the base color, which is where the Lake Michigan and Chicago River connections come into play as well as the two horizontal bars on the flag. The red accents on the jersey crest, stars that run down the leg of the shorts, number outline, and piping make for nice touches that bring the flag's additional colors and elements into the mix.
In past seasons, they found other ways to incorporate the flag into the designs. 2017 featured a white base, red lettering, blue accents, and the iconic stars running down the side of the jersey itself.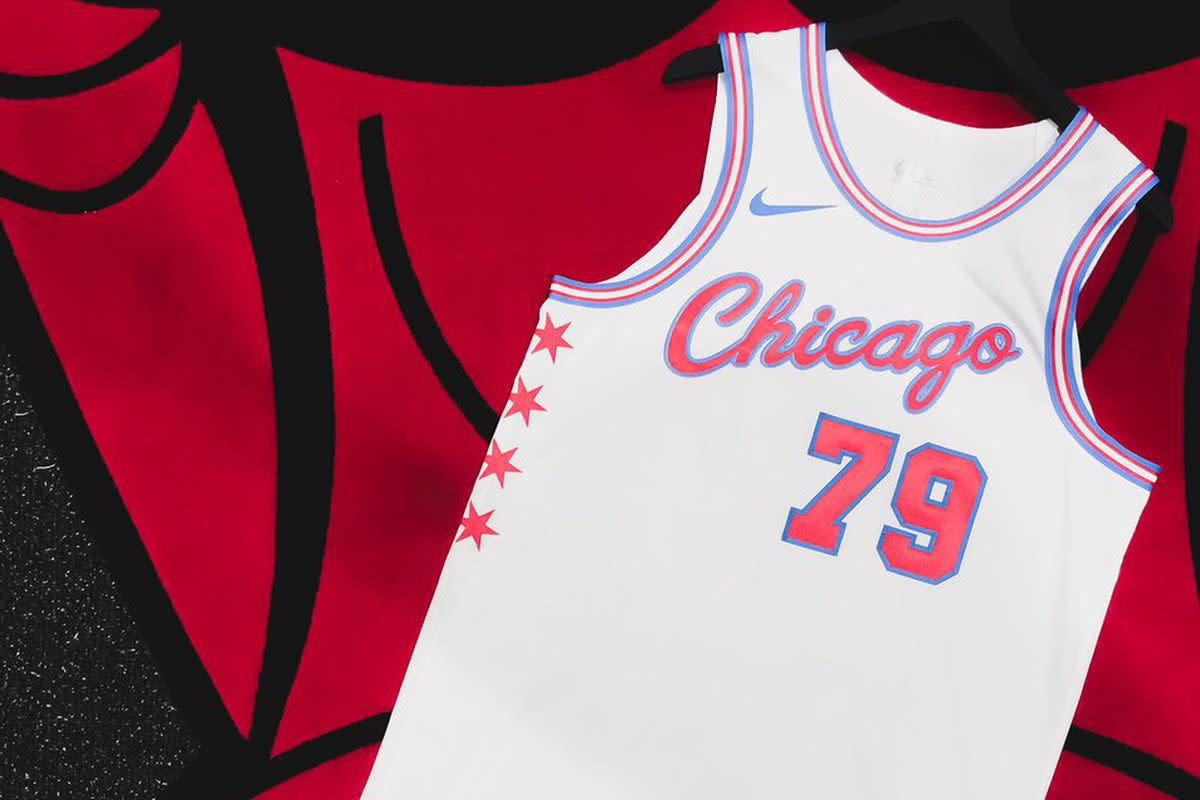 Last season, black became the base color and the flag design itself replaced a script font or logo.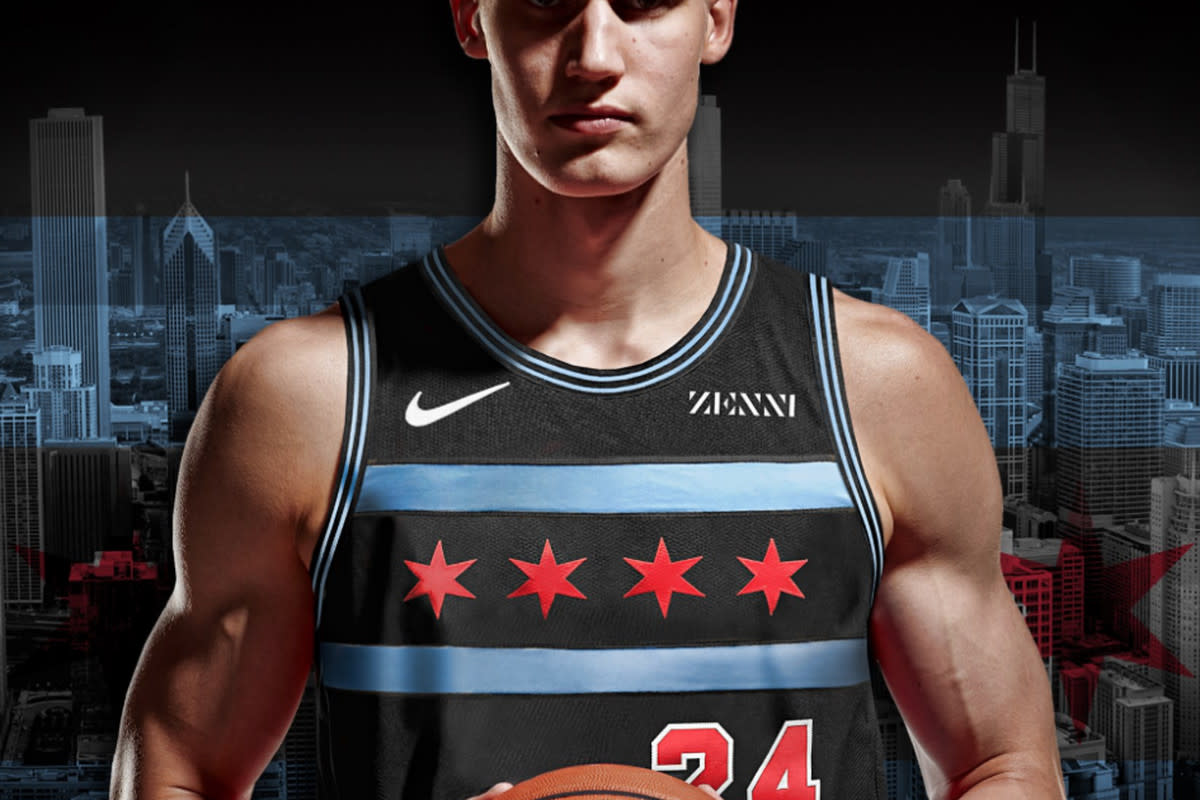 As the designs have evolved over the years, Nike has done a good job with varying logo usage and flag incorporations. Personally, the 2017 version is my favorite City Edition Bulls jersey, but I may be biased because I've been a sucker for the "Chicago" cursive script font ever since laying eyes on the White Sox road uniforms as a kid. Which Bulls City Edition jersey do you like best?
---