Welcome back to everyone's favorite excuse to be a degenerate. Last week, we utilized the power of Blink-182 to navigate the college and NFL gambling landscape. To be honest, I felt great about the picks after Saturday. 2-1 and well on our way to another week. Then the NFL happened…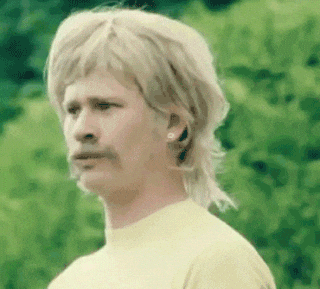 0-3. I want to use the "Not Great Bob" GIF so bad right now, but I won't. I simply don't deserve it. 0-3 is putting it nicely considering BOTH parts of my teaser missed. I need to be better. I will better (this is not legally binding).
P.S. I LOVE THE BOARD THIS WEEK (Read: Maybe fade me this week).
A few things to note:
After much deliberation with my Busch Light consigliere Matthew, it was determined that the number of Blink-182 songs reference was 24. Good luck naming them all.
I attach the line to the away team unless it's an over-under. That doesn't mean I'm picking them.
I'm 24-23 on the year: 10-11 in the NFL, and 13-12 in college, and 1-0 in football (of the European variety).
Similar to most weeks, I'm back to being aggressively stressed out over the outcome of these picks. I'm currently having a full conversation with my Google Home about NFL weather reports. I'm a hot mess. Enjoy!
---
NFL Picks
Green Bay Packers +3 @ San Francisco 49ers
The 49ers have been questionable at best over the last three games. They are 2-1 with two close games against the Cardinals and a loss to the Seahawks. The Greg Kittle injury is starting the bring to light real problems for them on offense. Add to this that the Packers are better on defense than both the Seahawks and Cardinals. Green Bay is currently 18th in defensive DVOA compared to 21st and 30th for the Seahawks and Cards. Now let's talk about the Aaron Rodgers problem. Rodgers is 7-1 straight up since 2009 after a bye week. But Kev, that doesn't add up. There have been ten games following a bye since 2009 and you've only accounted for eight. This is true, my young mathematician. The thing is, Aaron Rodgers is a very fragile quarterback and has missed some time. This missed time has given Bears fans, like myself, false hope that our team would one day stand a chance. They don't. Neither does San Francisco. Packers by a billion.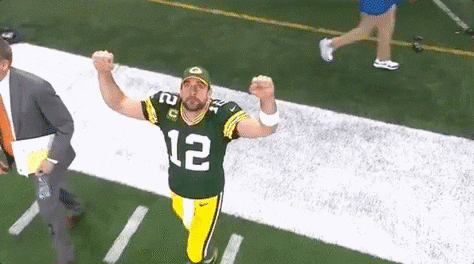 Pick: Packers +3
Chicago Bears Pick of the Week:
Matt Nagy is broken. His play-calling on third and short has been horrifying. His handling of the Mitchell Trubisky "injury" was horrifying. Cody Parkey broke this man. The Bears should re-sign Parkey and pretend none of this ever happened. Maybe he'll triple doink so we can stop talking about the double doink.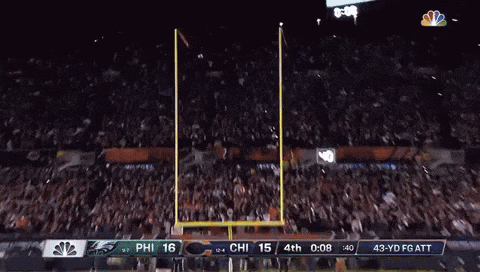 Pick: Giants +6
NFL Teaser of the Week (2-1 on the year)
A teaser is a bet that allows you to combine two different games while adjusting the line of each in your favor. This is typically by six points. For example, Chicago -6.5 would move to Chicago -0.5, while Chicago +6.5 would move to Chicago +12.5. A few things to note with a teaser:
Both teams must cover for your bet to be successful.
You should try to tease across football numbers (3, 4, 6, 7, 10) if possible.
First Team: Tampa Bay Bucs +5.5 to +11.5. Dear God, please give me a good Jameis Winston game. I know we're due for one. If I have to take him every week until it happens, I will. Please make it this week.
Second Team: Seahawks +2 to Seahawks +8. I've written previously about how unlikely it is that Russell Wilson gets blown out. Add in Seattle coming off their bye week and all I see are dollar signs.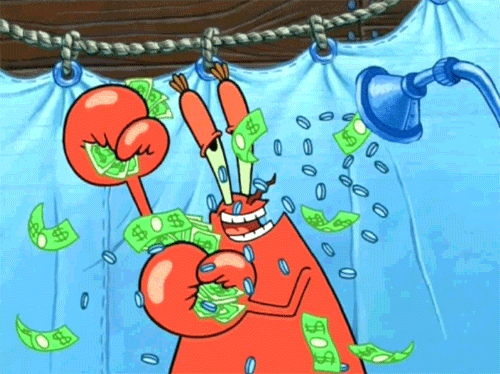 6.5 Point Teaser: Bucs+11.5 and Seahawks +8
---
College Picks
Penn State @ Ohio State Over/Under 57
The second I read this line, I figured something had to be wrong. Ohio State and Penn State come in with the following offensive stats: #1 and #15 in scoring offense (this disregards any defensive or special teams scoring), #4 and #50 in total offense, #4 and #31 in team passing efficiency. Digging further into the details, Penn State has allowed opponents to score more TDs than FGs in the red zone (11 to eight) and have only successfully held three of 22 red-zone possessions to zero points. Ohio State has been absolutely dominant defensively, but this is clearly the best offense they've played all year. Ohio State should have no problems scoring 40 points, but can Penn State manage to score 21? Rutgers did. My favorite stat between these two is that neither team settles for field goals. 97 combined red-zone appearances between the two have resulted in 76 touchdowns. Points are better than no points.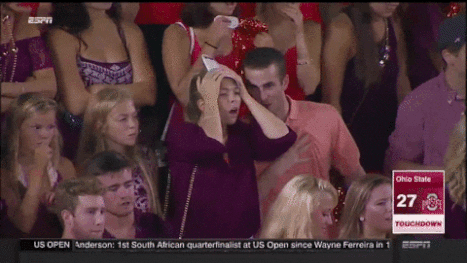 This chick probably had the under. The dude is clearly mocking her by saying the magic word "points." She deserved it. We're no longer an under column.
Pick: Over 57
Illinois +16 @ Iowa:
Look, I usually come with a ton of stats to back up my pick. I sadly just don't have any for this pick. I'm throwing this one out there on feeling. Lovie Smith and his Illinois boys are rolling right now. Four wins in a row is tied for his highest win total of any season at U of I to date. It's his fourth season and he's got his seniors ready to die for him. On the other side, Iowa just won their super bowl. I want to know every team's record is against the spread after they storm the field. I can't imagine it's good. This is a perfect spot for Iowa to come out flat and have to grind out a win late. Even better, U of I is coming off of a bye week. I've said it before and I'll say it again: it's Lovie's Big Ten, we're all just living in it.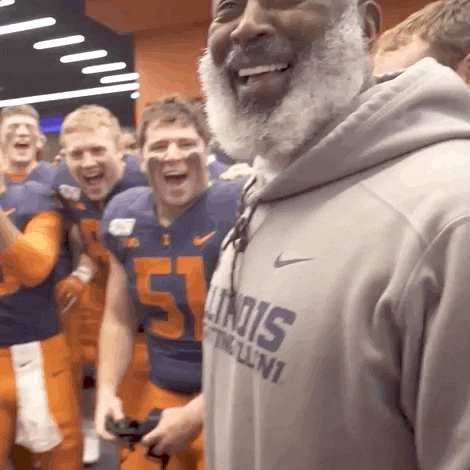 Pick: Illinois +16
The Blindly Follow Me Because You're a Degenerate Pick:
Minnesota @ Northwestern Over/Under 39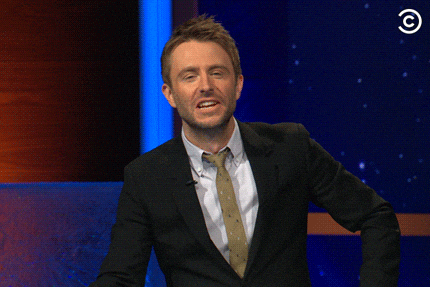 Pick: Over 39
Moneyline Parlay of the Week:
Minnesota, Cincinnati, Oregon, USC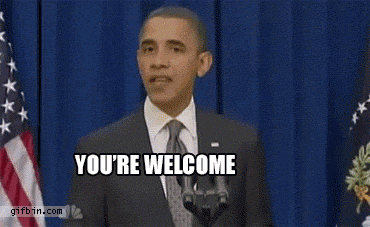 Parlay: Minny, Cincy, Oregon, USC -104 (Bet 104 to win 100)
Good Luck!
---
Featured Photo: Getty Images