Akiem Hicks is back in football action! The Bears returned to practice today and their star defensive lineman finally joined them for a portion of the day. He has been out since October 6th due to an elbow injury suffered during the game against the Oakland Raiders.
He will be eligible to return for the December 15th game against the Green Bay Packers. Over the course of the next week, the team will evaluate his progress to determine if he is ready to return to game action. Hicks returning to the trenches would be a huge confidence boost for the entire defensive unit, as he brings a different energy that seems to be missing at times.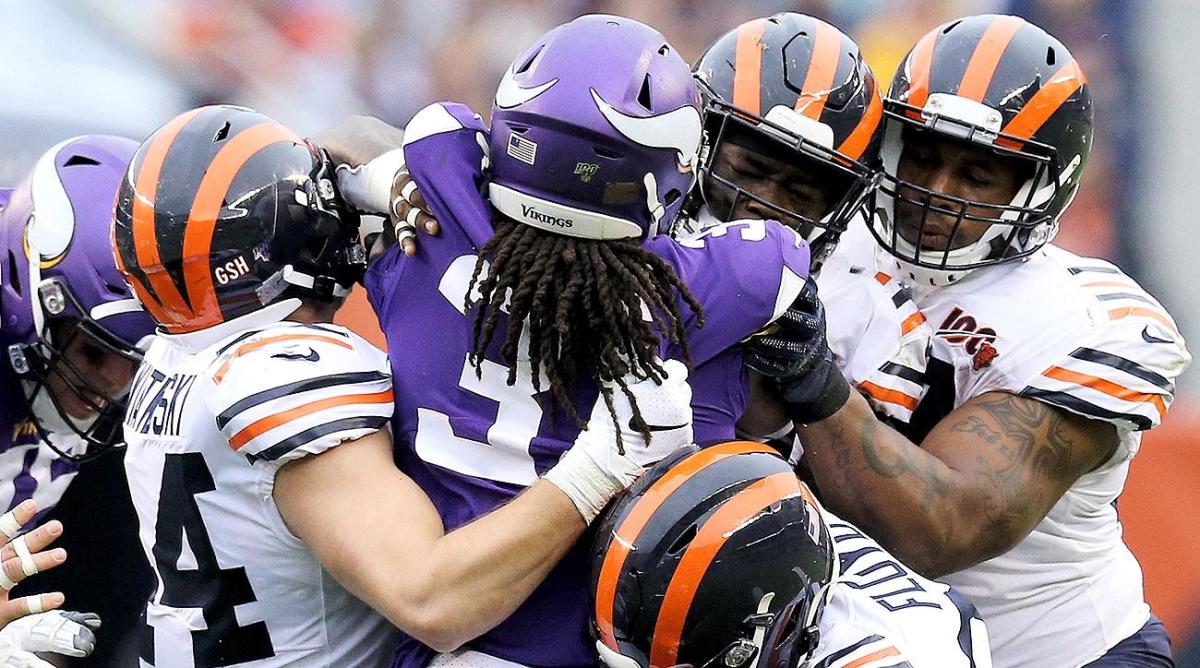 The team has stated it will all depend on how he is feeling. It won't matter if they are still in the hunt or not. The upcoming matchup with the Dallas Cowboys on Thursday night is a big turning point. If they can pull off a win, the final three games will continue to have do-or-die stakes, so this team could be getting Hicks back at the perfect time.
---
Featured Photo: Patrick Gorski/USA TODAY Sports