The prior two seasons have come with many excuses for this Notre Dame basketball program, who has not made the tournament since 2017. In 2018, it was Bonzie Colson's and Matt Farrell's injuries that caused them to miss 15 and 5 conference games. In 2019, it was Rex Pflueger and Robby Carmody both enduring season-ending injuries less than 10 games into the year. Media speculation assured the Irish fanbase that these injuries were the reason ND missed the tournament those two seasons and that the 2020 campaign would be the year Mike Brey and the Irish right the ship, evident by their preseason pick to finish 7th in the ACC. The thought was that the highly touted 2018 class had a year of experience under their belt, TJ Gibbs would get back to his sophomore self with more 'help' around him, and Rex Pflueger was returning for a fifth year. All of this change must mean the program will get back to the success it achieved just three seasons ago, right? Wrong. Somehow, this season so far has felt like more of a disaster than last year's last place ACC finish, and makes the season preview article I wrote just one month ago seem foolish. With a bevy of top 100 recruits on the roster (8 of the 9 scholarship players were ranked in the top 100 coming out of High School), how have the Irish stumbled into such irrelevancy? It's simple: somewhere along the lines of the past two seasons this program's culture, which was once revered as a top culture in college basketball, has lost its way.
Contrary to the true issue at hand, a lot of conjecture around the fanbase points to a lack of athleticism as the driving reason this team is not competitive. My response to that is this: When has Notre Dame, in the last 30 years, ever been a team that is even in the middle of the pack of its respective conference in terms of athleticism? The answer is never. Not once. Quite honestly, even some of the best ND teams were still outmatched athletically on a game by game basis. The 2015 roster that featured many fringe NBA level players such as Jerian Grant, Pat Connaughton, Zach Auguste, Demetrius Jackson, and Bonzie Colson still did not give the Irish an athletic advantage in one ACC game that entire season. That team was two points away from a final four appearance and led the number one overall seed, undefeated Kentucky, practically the entire game. They were completely outmatched athletically and still went toe to toe with a team full of future lottery picks. The problem right now is not a lack of athleticism.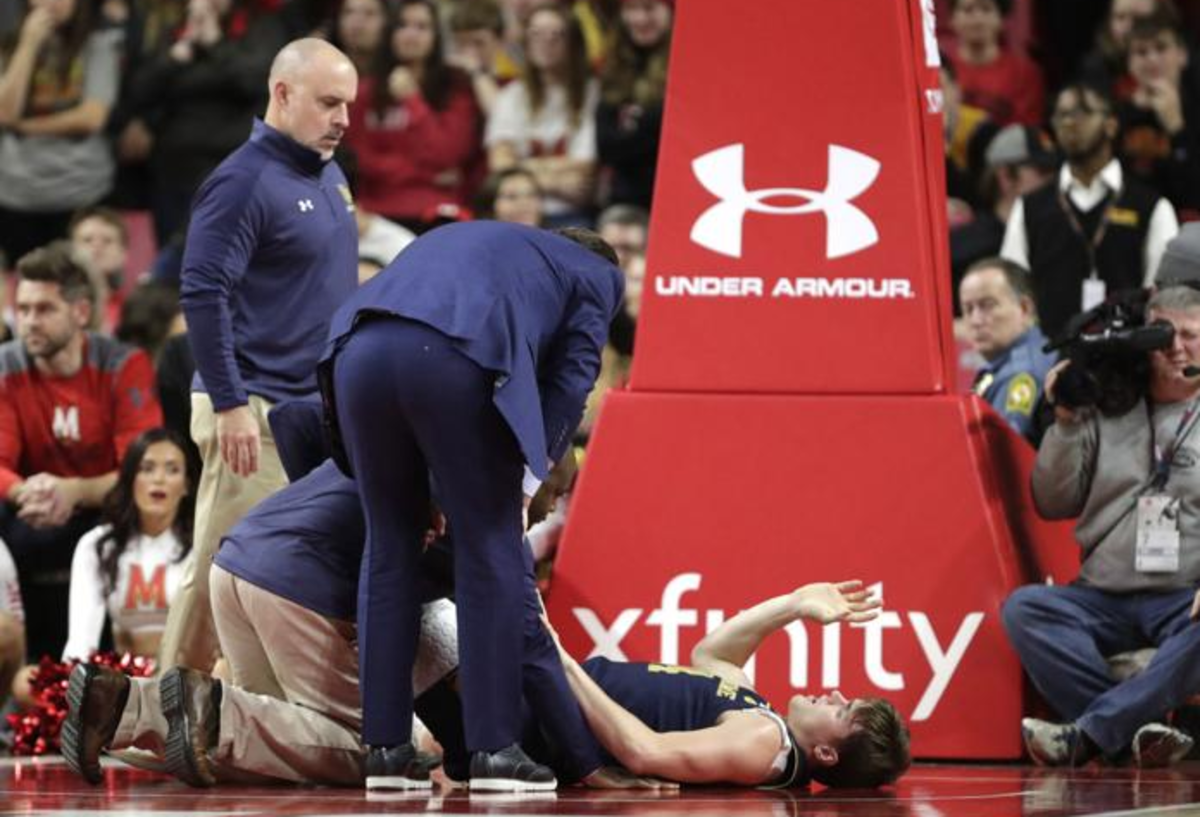 Another reason I've heard around the fanbase that does have some credibility as to why this team is struggling is its lack of shooting ability. Right now, the team is shooting 30.7% from three-point range and 40.1% from the field, good for 262nd and 305th best in the nation, out of 350 teams (Source: NCAA.com). These numbers are far and away the worst of any team in Mike Brey's 20-year tenure. Personally, I think those putrid shooting numbers are mostly due to the team missing a lead guard that can get into the paint to collapse the defense and free up shooters on the wing (anyone remember Matt Farrell?). A team full of spot up shooters, which is what the current roster is composed of, will always struggle to generate open looks in a halfcourt setting. But regardless, the numbers are the numbers, and this team has proven for over a season it cannot shoot.
While lack of shooting is a problem, it is not the core reason for the incompetent play fans have witnessed so far this season. There is a far greater issue at hand that is more concerning than simply a lack of shooting ability. The main problem is that Mike Brey allowed the culture of this program to spiral out of control, and losing to a 4-5 Boston College team at home (for the first time since 1997) where every player looked as if they were waiting for the game to end so they can move on with their day is but one example. I've never seen a Mike Brey led team look so out of sync and disinterested on both ends of the floor. You could say that Brey should just bench these guys to straighten them out, but that isn't a possibility due to only having 8 scholarship players left on the roster. Want a more convincing reason that proves the culture of this program is broken? 3 players have transferred in the last calendar year (Elijah Burns, DJ Harvey, and Chris Doherty) and four in the last two years (Matt Ryan). Since 2017, there have been just as many transfers out of the program as there have been players who committed and stayed with the program. No players are left from the 2017 class, 4 are left from the 2018 class, and the 2019 class had 0 commits. If that's not a testament of a broken culture, I am not sure what is.
This program is so far removed from the 2015-2017 teams that won an ACC title, made back to back elite-eights, and played in two ACC championship games that you would think the NCAA hampered them with a loss of scholarships or a postseason ban. It's that bad. For the second straight season, ND is playing with only 8 scholarship players on the roster. Yes, that is partly due to injuries, but maybe, I don't know, sign ONE guy in the 2019 class to prepare for said injuries? This lack of filling out scholarships and the inept roster construction of the current team, which features most of the roster possessing the exact same skillset and no lead guard, is a testament to Mike Brey's sheer lack of motivation or willingness to put any effort in the recruiting trail the last three years. Instead of capitalizing off the program's best three year run in 40 years from 2015 – 2017, Brey elected to sit back, take a load off, and let the program's culture unravel at the seems. I wouldn't at all be surprised if he retires at the end of the season, leaving Notre Dame at arguably its lowest point in program history.
Right now is dangerous waters for a program that needs success to recruit well (unlike the football team). If the Irish don't figure it out quickly, they're looking at two straight seasons of being a bottom-feeder in the ACC, which is a death sentence for future recruiting classes. The ACC isn't going to all of a sudden lose its makeup and fall down to Notre Dame's level. With how this current team is constructed, a couple more unimpressive recruiting classes will spiral this program into college basketball mediocrity. It's entirely possible that last year was the beginning of a decade long tenure of irrelevancy.
---
Featured Photo: Rick Kimball / ISD