There are only three weeks left in the regular season of the NFL. Hopefully, last week was successful for everyone. There ended up being some very interesting players last week in addition to the normal letdowns as well. Last week, the biggest miss was Davante Adams, which was quite disappointing after so many good games. On the other side of the coin, however, Jacoby Brissett ended up being a solid value player at his spot. So, who will it be this week? Enjoy this weekend's Sunday main slate.
Quarterback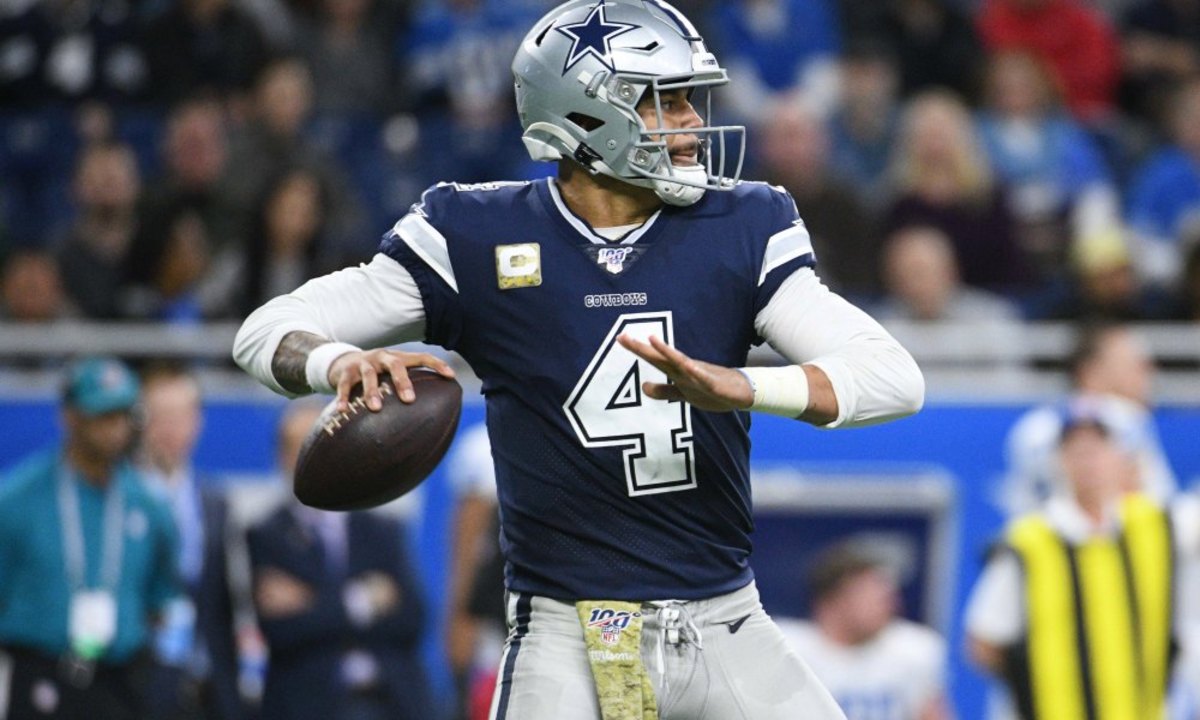 Lock: Dak Prescott (FD:$7.8K/DK:$6.3K). Even in a terrible game against the Bears last week, Prescott was still able to put up over 17 points. Out of all his games this season, he has only had two really bad games. Yes, the Cowboys season is on the line at home against a good Rams defense. This scenario works out well when it comes to fantasy, as it should make for a higher scoring game.
Value: Gardner Minshew II (FD:$6.9K/DK:$5.5K). The return of the Minshew Mania has been pretty consistent. His matchup this week is against a Raiders defense that has been struggling against quarterbacks. One thing that might scare some people away is that he could be without D.J. Chark Jr. Don't let that be a worry, as it might help him spread the ball around more. This week, he will have a total of 275 yards with three touchdowns.
Running Back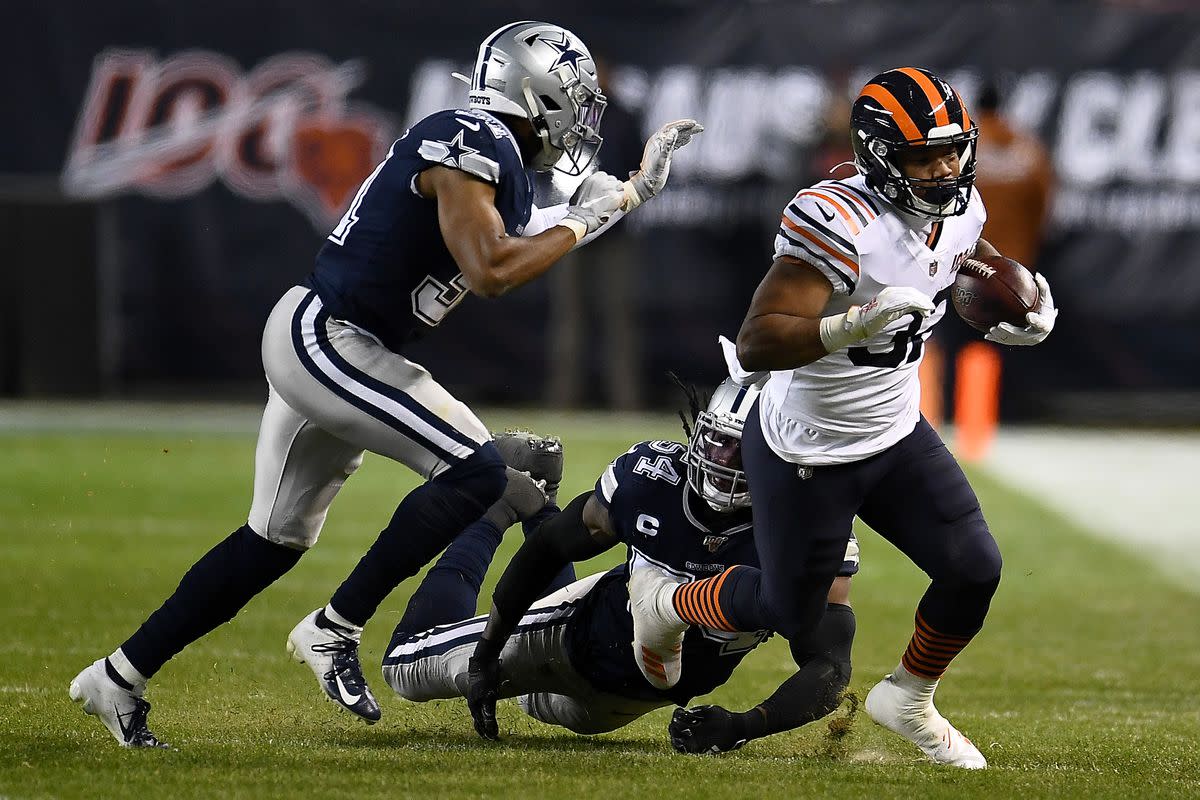 Lock: Derrick Henry (FD:$9.4K/DK:$8.5K). Henry has been an absolute monster this season. This week, he matches up against the Texans, who rank right around the middle of the league against the running back. In the last four weeks alone, Henry has scored seven rushing touchdowns. He will keep his four-game, 100-yard rushing streak going, and he will extend his five-game scoring streak well. Pencil in 150 total yards and one touchdown for the Titans running back.
Value: David Montgomery (FD:$6.4K/DK:$5.5K). This week's Bears versus Packers matchup is one built for running backs. First matter of business: temperatures will be hovering in the below-zero range during the game. Because of the frigidity, the air attack will be a bit more rough around the edges. The Packers have struggled all season against running backs, an area in which they rank seventh-worst. The Bears will lean on their rookie for 120 yards and a score.
Wide Receiver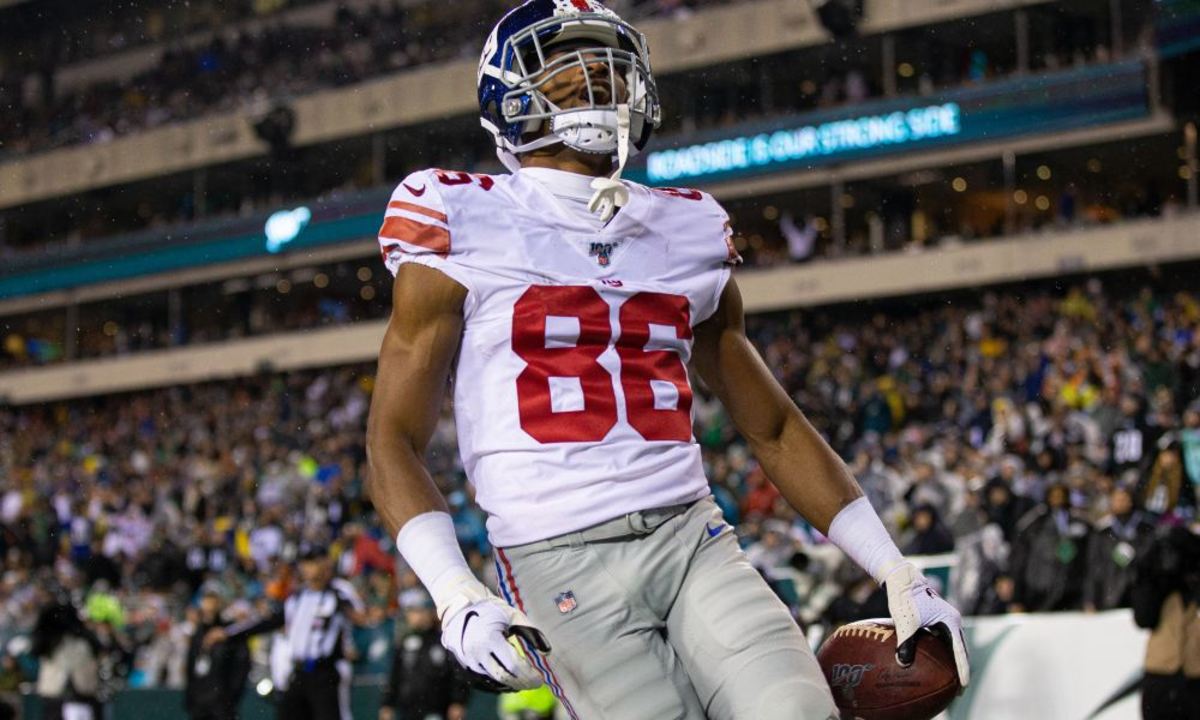 Lock: Julian Edelman (FD:$7.7K/DK:$7.1K). Edelman is the model of consistency for the Patriots, no doubt about it. For eight straight weeks, he has had over ten targets in those games. In the last two weeks, he has added touchdowns to that list as well. This week, the Patriots take on the Bengals, who rank in the middle of the league against the wide receiver position. The only thing that might scare people away is "injuries." If Edelman is active, he is a must-play nearly every week.
Value: Darius Slayton (FD:$6.3K/DK:$4.7K). The Giants rookie burst on to the scene this season, surprising nearly everyone in the league and even his own organization. A major positive is the chemistry he has with Daniel Jones. But it does not stop when Eli Manning is at the helm, as the veteran was finding Slayton regularly on Monday Night Football. Additionally, the Giants face the Dolphins this week, and Miami gives up the ninth-most points to the wide receiver position. It should be another 100-plus yard game with a score for Slayton.
Tight End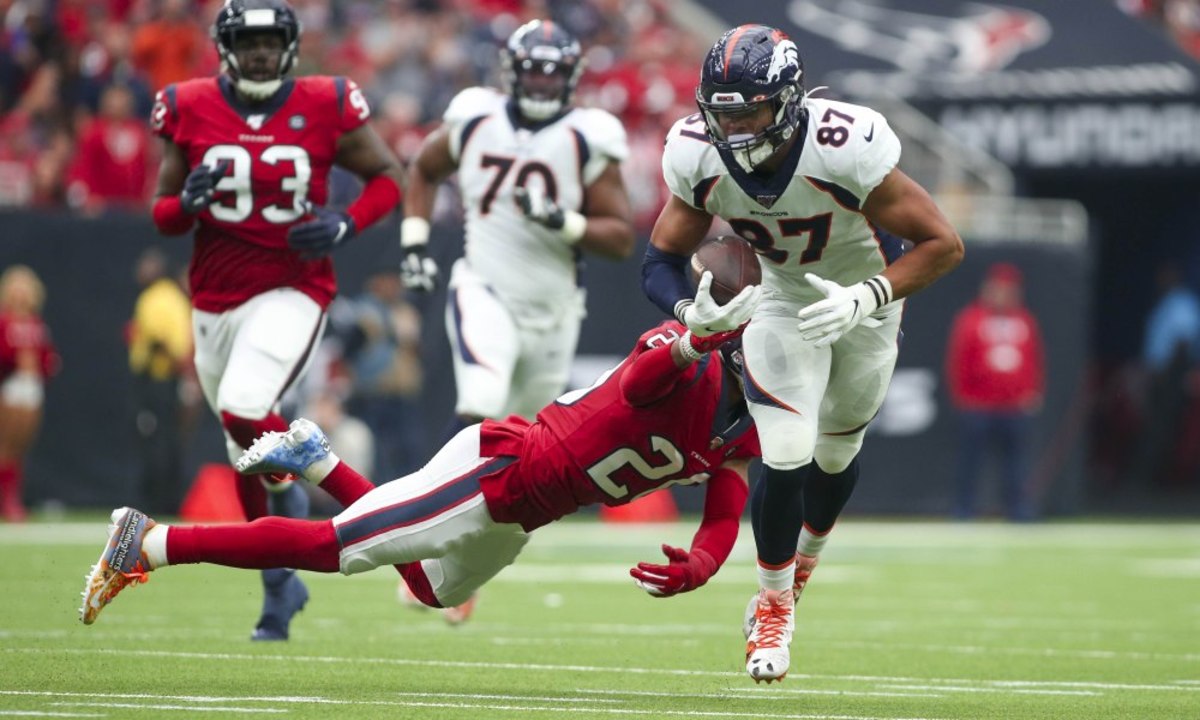 Lock: Zach Ertz (FD:$6.7K/DK:$6.0K). The Eagles seem to be down to absolutely no wide receivers, which will only increase the usage of Dallas Goedert and Ertz this week. The Redskins rank as the ninth-worst team against the tight end position, so both could be viable options this week. Expect Ertz to see 12 targets with 110 yards and a score.
Value: Noah Fant (FD:$5.7K/DK:$4.1K). The rookie-to-rookie connection has been working well for the Broncos over the last two weeks. In this matchup with the Chiefs, it only gets better. Kansas City is the fifth-worst team against tight ends, and Denver will be looking to prove a point again. Fant's targets should increase to around eight and he will get into the end zone again.
CrackUm Player Of The Week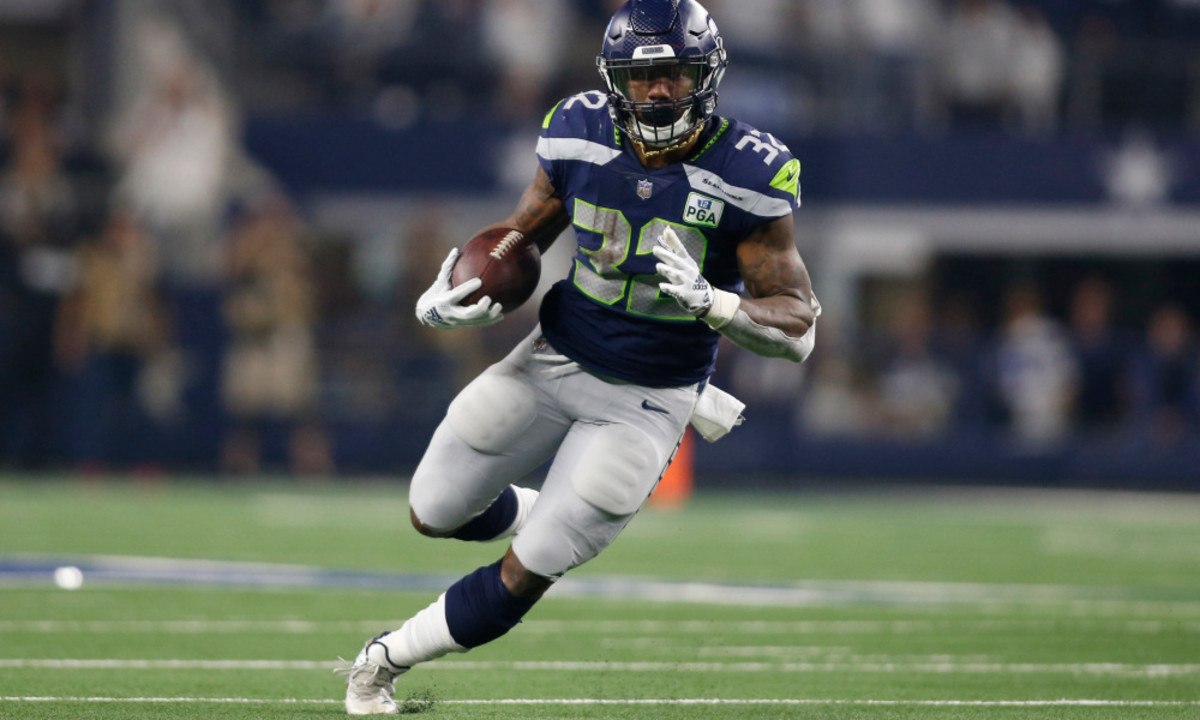 Chris Carson (FD:$7.4K/DK:$7.5K). The toughest sight to see is Rashaad Penny go down after playing so well the last few weeks. However, that helps out this week's CrackUm player. Carson should now get all the work in the backfield. The Seahawks should look to use him as the true workhorse runner he can be. The matchup only makes this play better, as Carson faces the worst defense against running backs. Expect him to have a total of 25 touches, 150 total yards, and two scores.
---
Good luck to all this weekend. If you have any fantasy football-related questions, make sure you go follow @FantasyHRontap on Twitter.
---
Featured Photo: CBS Sports