The Bulls laughable season continues, as the team opened up a four-game road trip with a 109-106 loss in Oklahoma City, a game in which they led by 26 points.
TWENTY-SIX. Somehow, it wasn't even surprising?
That's where the 2019-20 Bulls are at. At 10-19, the playoffs are a pipe dream and with a fresh extension, firing Jim Boylen would be a pipe dream. So it would be best for our sanity as fans to focus on things that won't drive us mad, like watching the members of the Bulls young core continue to develop.
Unfortunately, not even that is happening, with rookie guard Coby White being the latest Bull to find himself struggling.
White has played in all nine games the Bulls have played so far in December, averaging a fair 22 minutes per game and getting up over eight shots (half of them from three) a night.
That comes out to 76 shot attempts this month, of which he's made just 23. That's good for just over 30%…. Not great!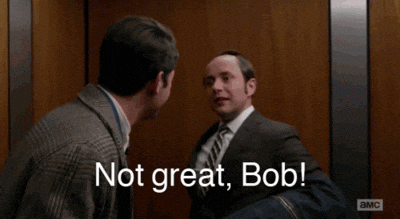 Now, it isn't reasonable to overreact to a nine-game sample size from a 19-year-old. The worry here is more about the negative nature of the team combined with an unqualified coach leading to an extended slump. Such circumstances could affect a myriad of things ranging from White's development being stalled, to his confidence being shot, to his trade value plummeting.
There's plenty of time for White to get back into a groove, but we've said the same thing about other Bulls this season *cough* Lauri Markkanen *cough*. With the way things are going with the Bulls these days, it's hard not to expect the worst-case scenario…
---
Featured Photo: ChicagoBulls/Twitter