In today's edition of blatantly obvious observations, Duncan Keith says the Blackhawks need a shift in mentality.
"We've got to get a little more emotion. It's not going to just turn around. It's not going to just happen. We need to make it happen. We need to get a little pissed off. We can go over the Xs and Os and all this stuff, but I think everybody — myself included — let's play with a little more energy, a little more grit, being a little mean out there."

Duncan Keith after 4-1 loss to Colorado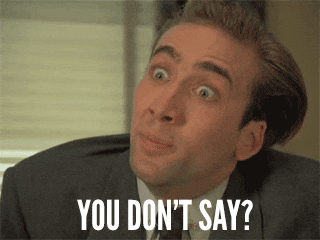 After the Colorado Avalanche ran the Hawks up and down the ice en route to a 4-1 victory on national television Wednesday night, Duncan Keith voiced his displeasure with the way things are going for the hockey team at 1901 West Madison Street. Perhaps the nine-game absence distanced Keith from what has been happening on the ice, but this type of beatdown is nothing new for the 2019-20 Blackhawks. Seeing Colorado run circles around the Blackhawks and totally dominate possession metrics probably jogged his memory pretty quickly, however.
Of course this team needs to play with more emotion. Frankly, they need to get more than "a little pissed off." Losing five games by three or more goals over the last ten outings is beyond unacceptable. It should piss off everybody associated with the Blackhawks. No doubt, the defensive personnel has been banged up as they've faced some of the NHL's elite teams. However, it's time to take some pride in putting on the Indianhead sweater. Corey Crawford and Robin Lehner work their asses off on a nightly basis only for the defense to look like Swiss cheese in front of them and the forward corps to fail at generating any type of sustained offensive zone pressure. The results have been embarrassingly bad defeats in which the Hawks look lifeless. There's no easy fix to the blue line woes or scoring droughts from a personnel standpoint, but the guys in the room can control how they want to approach the game. Hopefully Keith is in the ear of every single one of his teammates before tonight's tilt in Winnipeg because we sure as hell know Jeremy Colliton won't be doing so.
---
Featured Photo: Getty Images