It's the dead of winter, but White Sox baseball weighs heavily on the mind. An underwhelming offseason thus far has the Sox On Tap crew disgruntled and frustrated. While the decade is turning, our feelings about the South Siders are not. During the 2019 season, our resident grouch #NegativeNonnie came up with a hashtag to describe and encompass all the unfortunate, disheartening, and stochastic events that take place surrounding our beloved baseball team — #ThatsSoWhiteSox.
As the 2020 season approaches, Jonnie Nonnie and I couldn't help but wonder: what kind of ridiculous shit will happen in the White Sox world to kick off the decade? Alas, we collaborated on a list of #ThatsSoWhiteSox headlines you could possibly see this season.
White Sox Sign Gio Gonzalez
On Tap Sports Net, 12/19/19
We kick things off before year's end with an actual headline. Look, it's not that Gio Gonzalez is a terrible depth option for the pitching staff. It is, however, the essence of #ThatsSoWhiteSox: former White Sox draft pick, traded away, reacquired, traded away again, now signed as a free agent. If you listened to Sox On Tap throughout the 2019 season, this signing should come as no shock to you because Jonnie has been predicting it since July.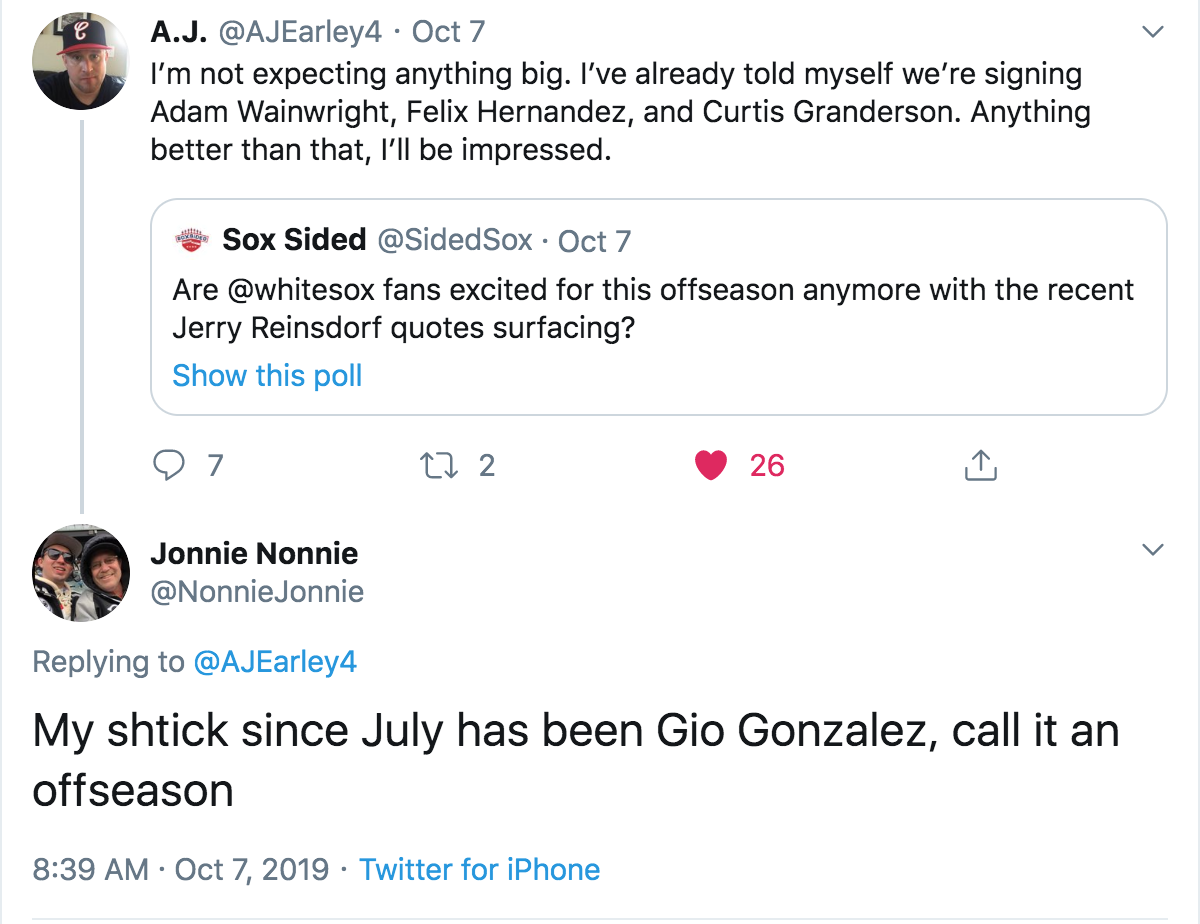 White Sox Looking to Compete in 2020
NBC Sports Chicago, 2/17
Despite making only one "major" offseason move, the White Sox set out to have their first winning season in seven years.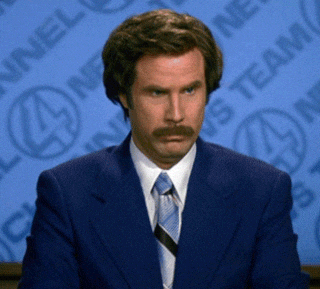 Luis Robert Injures Hand During Base Running Drills
The Athletic, 2/20
It wouldn't be Spring Training without a dumb Luis Robert hand injury. Let's see how long this sets him out for.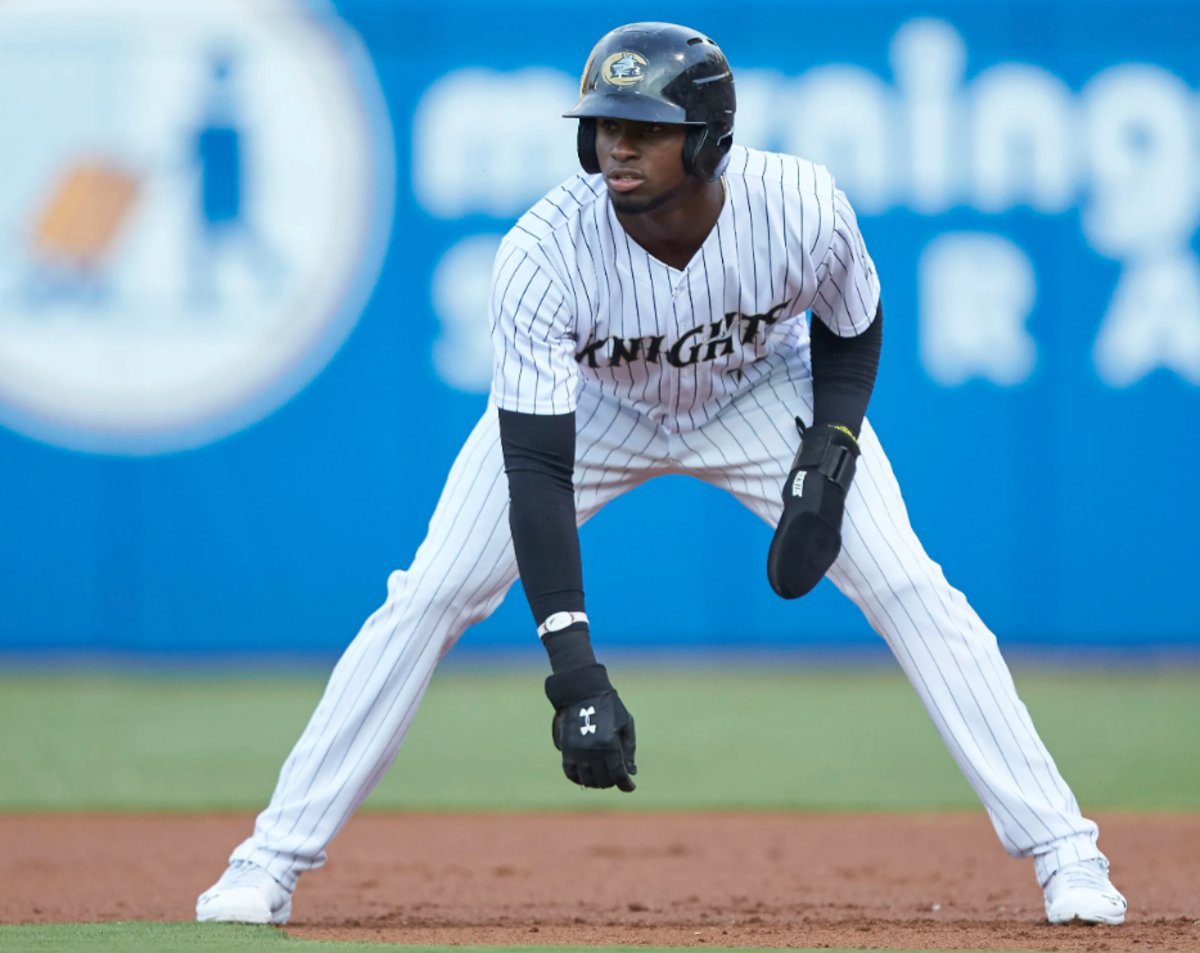 Jake Burger Nearing Return
MLB.com, 3/9
Stop us if you've heard this one before.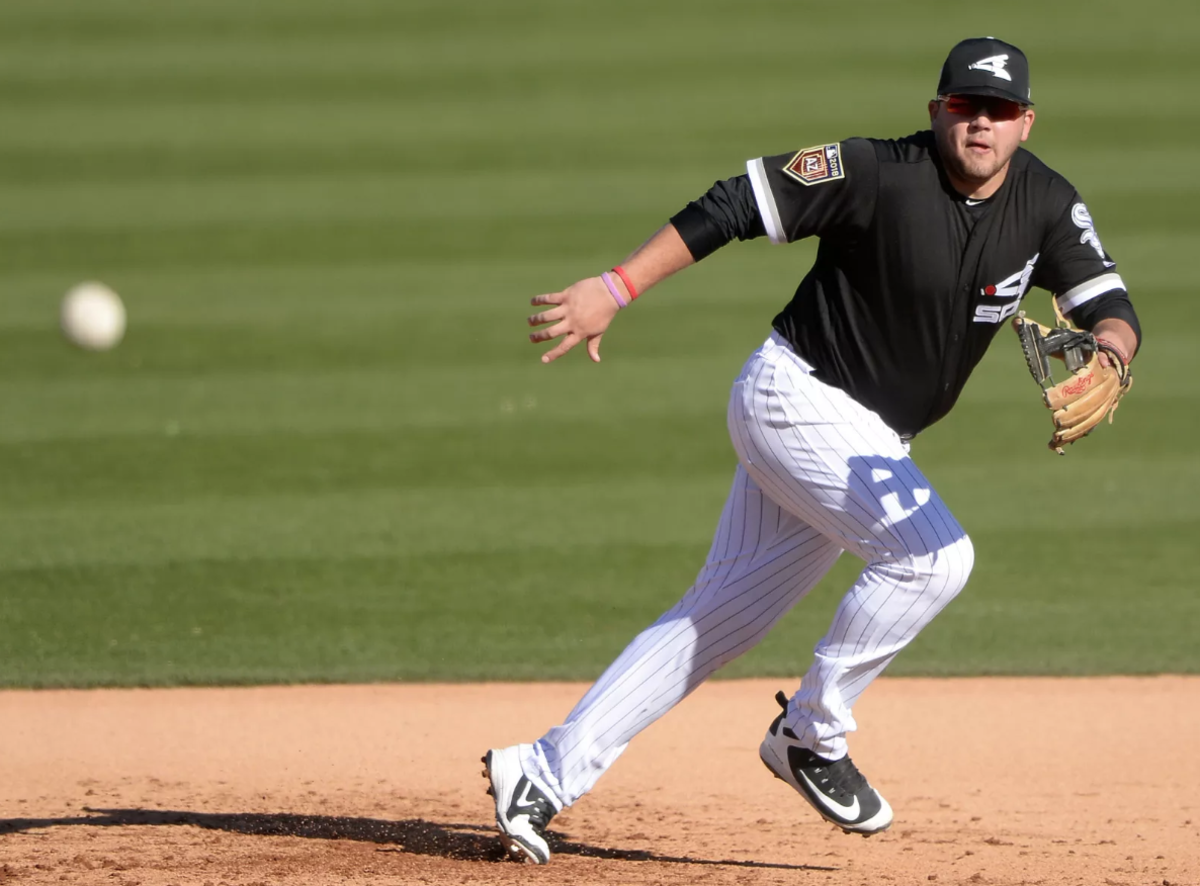 Covey, Detwiler Battling for Final Rotation Spot
NBC Sports Chicago, 3/16
If at any point during the offseason you murmured "Ryu is too old and injury-prone," "Bumgarner's impending regression isn't worth big money," "David Price is over the hill," "we don't need Wade Miley," or "the 2021 free agent class will be more worthwhile anyway," this one's for you.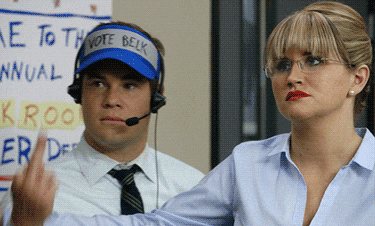 Danny Mendick Named Starting Second Baseman
The Athletic, 3/19
Guess Nick Madrigal won't break camp with the big league club after all.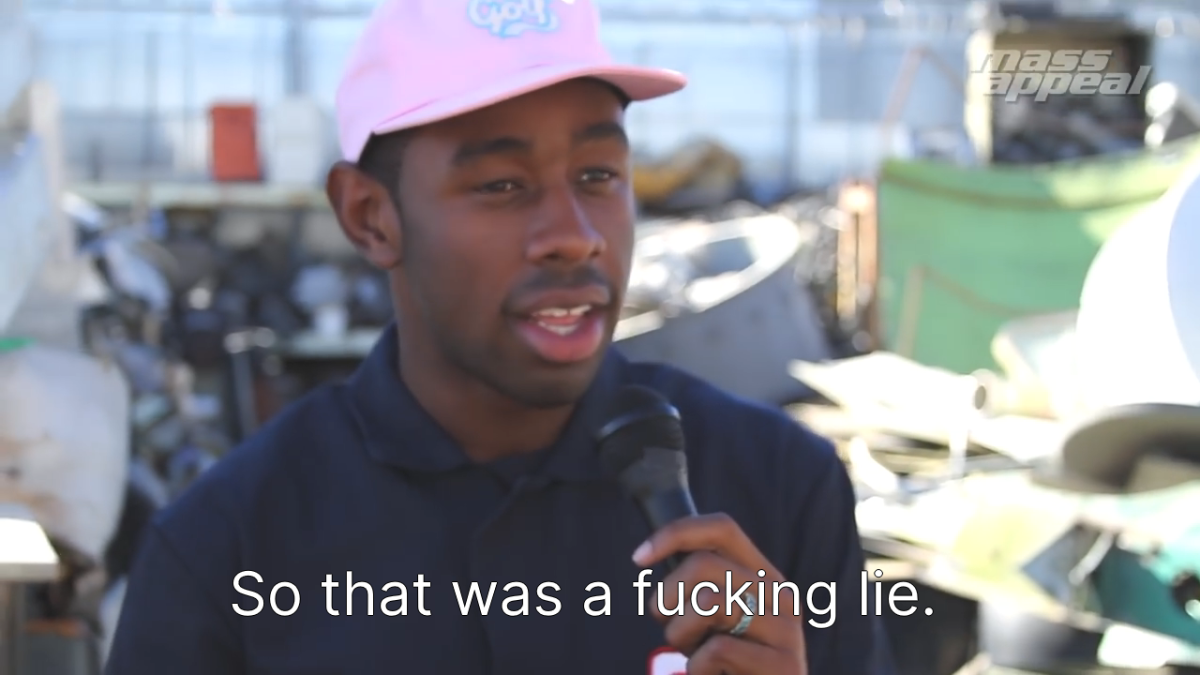 Mazara Proving Impactful During Spring Training
Chicago Tribune, 3/21
He just surpassed Yonder Alonso's Spring Training home run total from last year!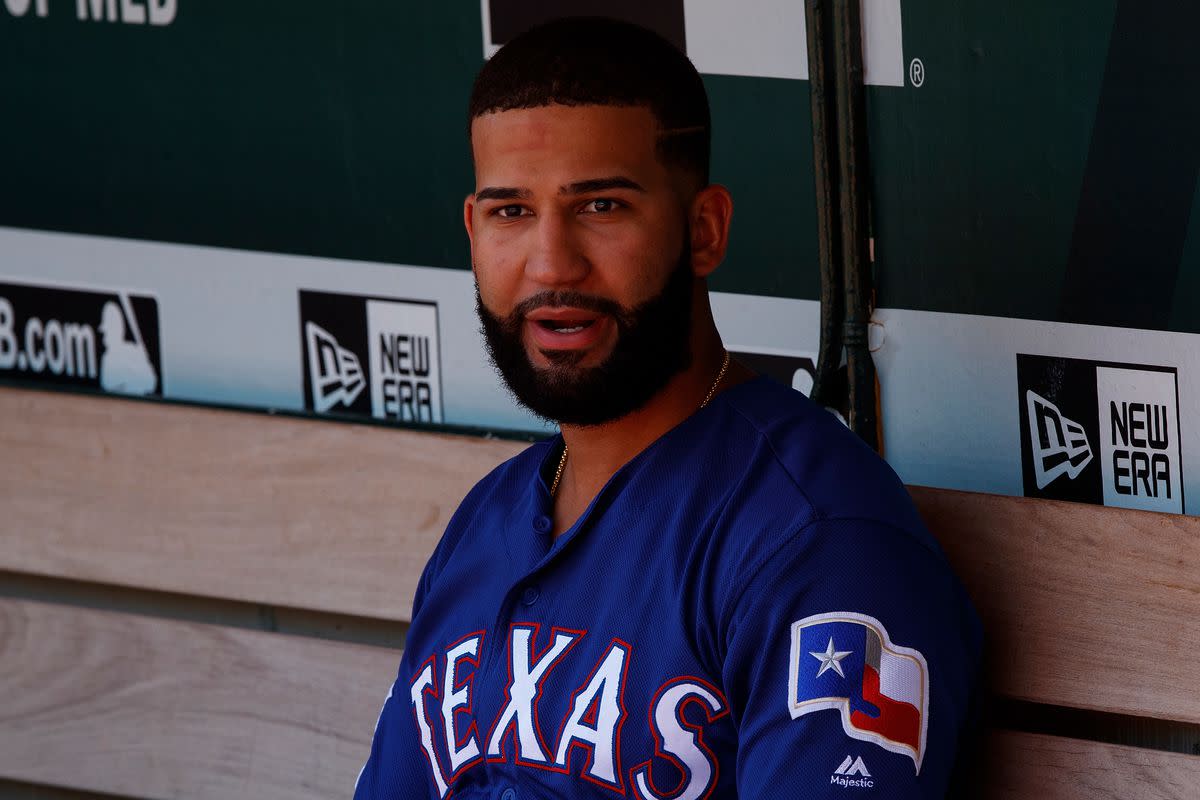 Delmonico Says South Side 'Feels Like Home' After Resurgent Spring
NBC Sports Chicago, 3/24
At least the chicks dig him.
Opening Day Snowed Out
Chicago Sun-Times, 3/26
Bear White Sox weather.
Royals Spoil Sox Home Opener 4-0
Chicago Tribune, 3/27
No bat flips today.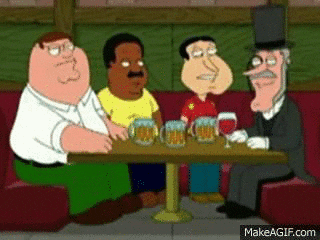 Luis Robert Suffers Setback After Spring Training Injury
NBC Sports Chicago, 4/6
Not service time-related…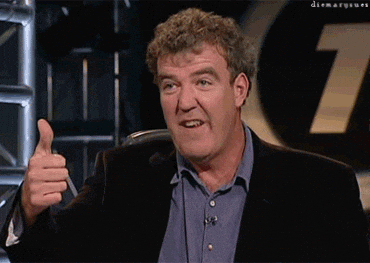 Kopech Dominates Norfolk as he Looks Forward to Big League Return
MLB Pipeline, 4/13
The Knights are going to the playoffs this year.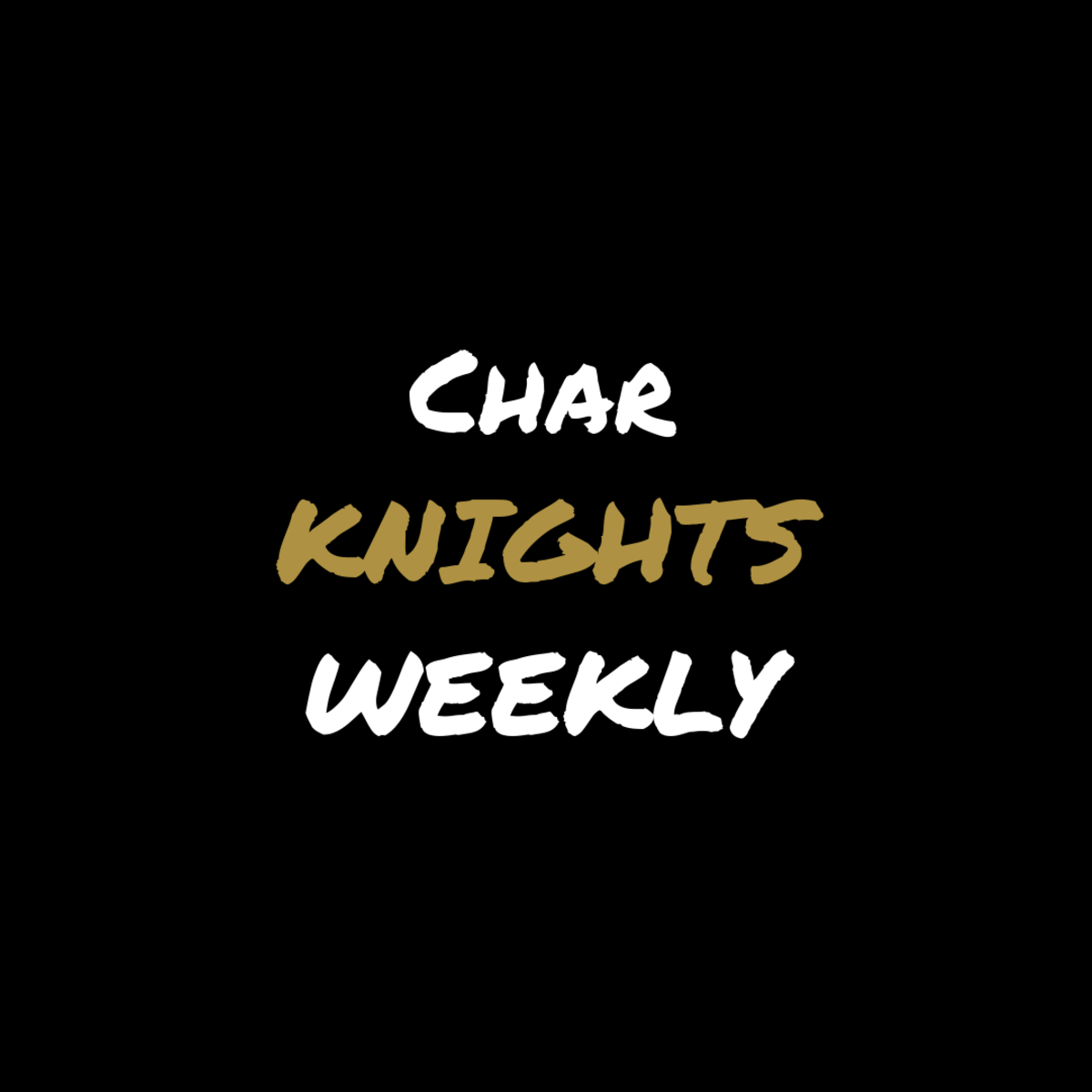 Mazara Not Phased by Early Struggles
NBC Sports Chicago, 4/22
Really taking the Alonso plan to heart here.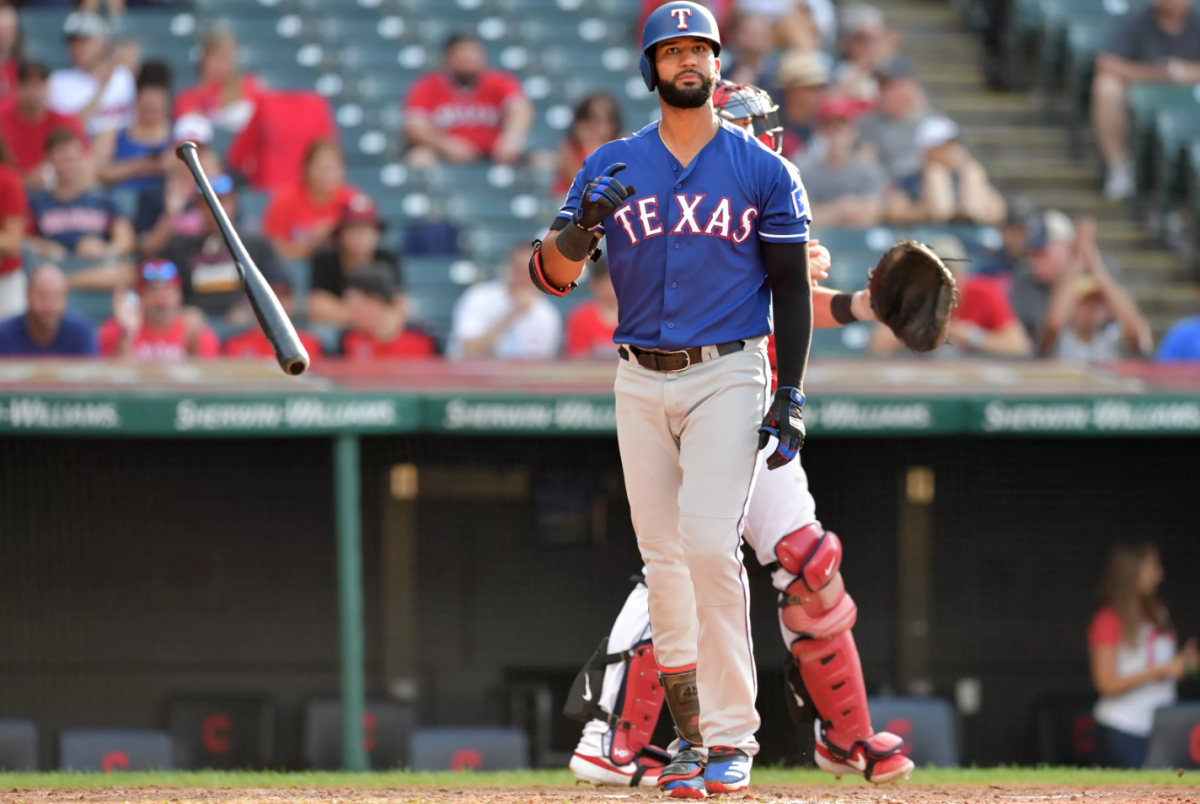 Jimenez to IL After Outfield Collision with Engel
Chicago Tribune, 4/28
Sheeeeeiiiiitttt.
Grandal Home Run Lone Bright Spot as White Sox Get Thumped by O's
Chicago Sun-Times, 5/2
A #ThatsSoWhiteSox loss.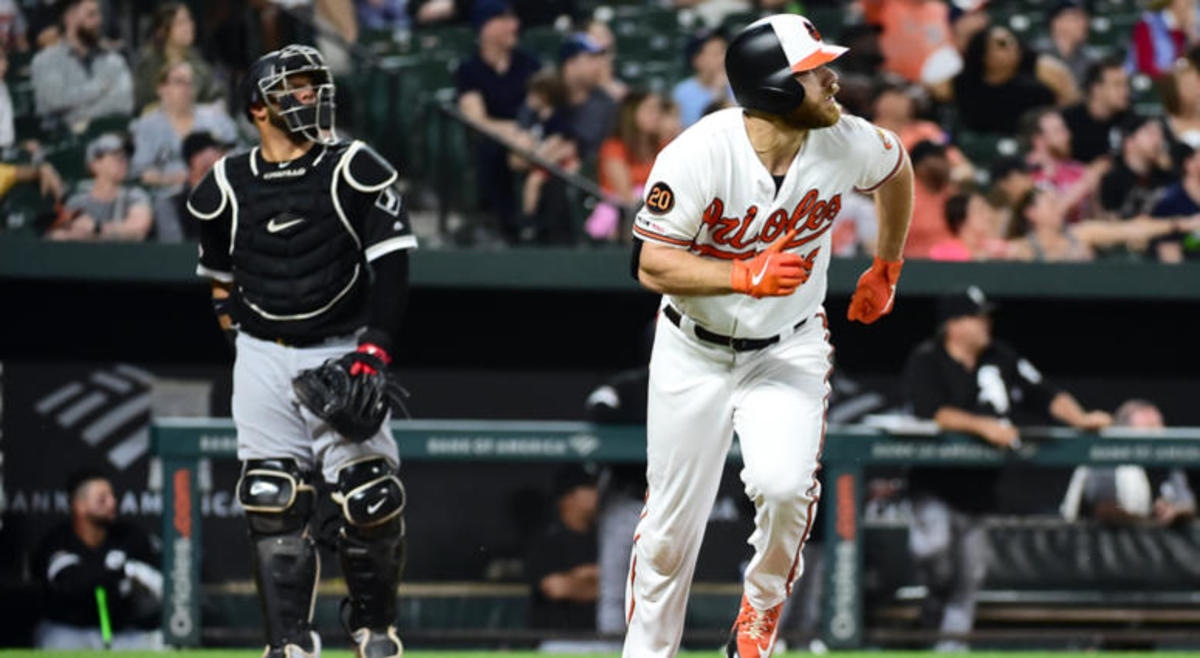 Machado Walks Off Sox
The San Diego Union-Tribune, 5/11
Ah, that Padres series in May…
Tatis Walks Off Sox
The San Diego Union-Tribune, 5/12
Salt in the wound. Wonder what James Shields is up to?
Renteria Pleased With Effort so Far
Chicago Tribune, 5/18
19-28. Only nine games under… still a chance.
Lucas Giolito: "2019 was no Fluke," Looks to get Back on Track After Rough Start to Year
The Athletic, 5/23
Regression is a bitch.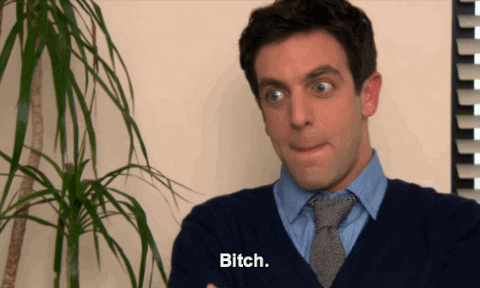 Michael Kopech Joins the White Sox Talk Podcast to Discuss Charlotte Success, Working on Durability
NBC Sports Chicago, 5/28
JFC, it's the last week of May.
Yolmer Back to the South Side?
MLB Trade Rumors, 6/2
Slow start for Mendick? Where's Madrigal? Not a service time-related potential signing here.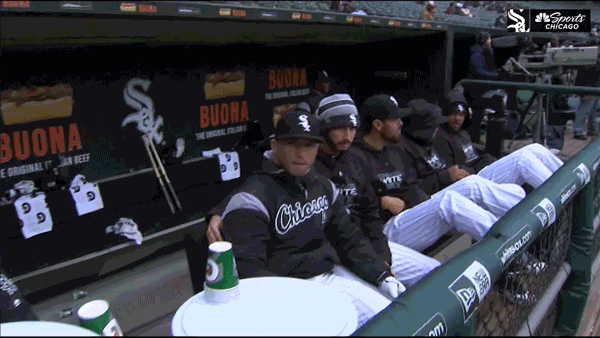 Lopez Dominates Tigers in Complete Game Shutout
Chicago Tribune, 6/7
9 IP, 2 H, 0 ER, 1 BB, 2 H, 15 K. The annual ReyLo game.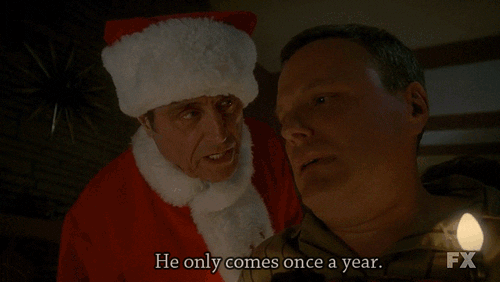 Cheslor Cuthbert Goes Deep in White Sox Debut
Chicago Sun-Times, 6/11
Savvy signings only on the South Side.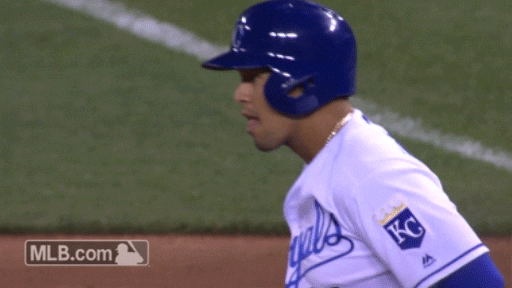 Sox Sweep 'Stros as .500 Looks Possible
NBC Sports Chicago, 6/14
Feels like '05.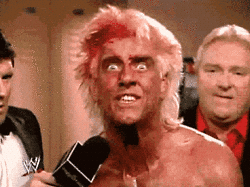 Kopech Patient as he Waits for Call
Chicago Tribune, 6/17
How long do we have to watch Dylan Covey? We're near .500 for fuck's sake.
Covey Struggles as Sox Fall Short of .500
Chicago Sun-Times, 6/19
Where the hell is Odrisamer Despaigne when you need him?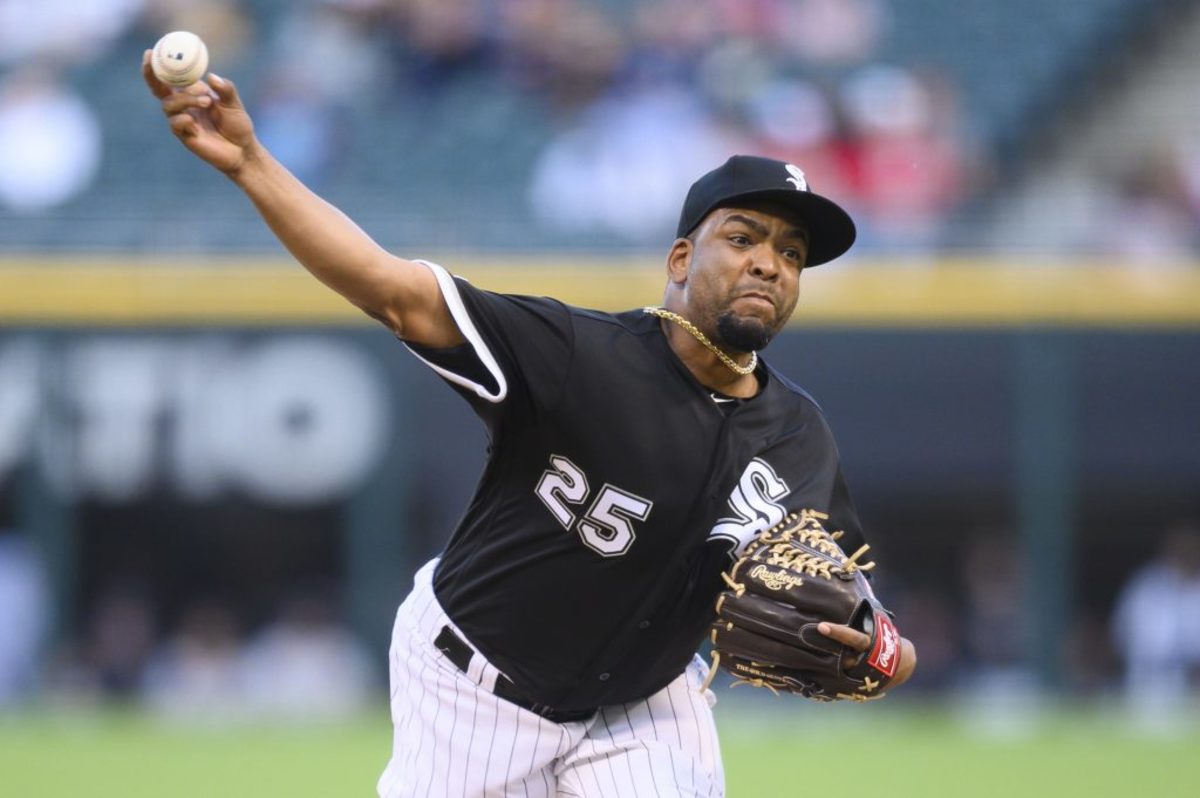 Basabe's Birmingham Struggles Continue
Future Sox, 6/22
But will he get the Futures Game nod?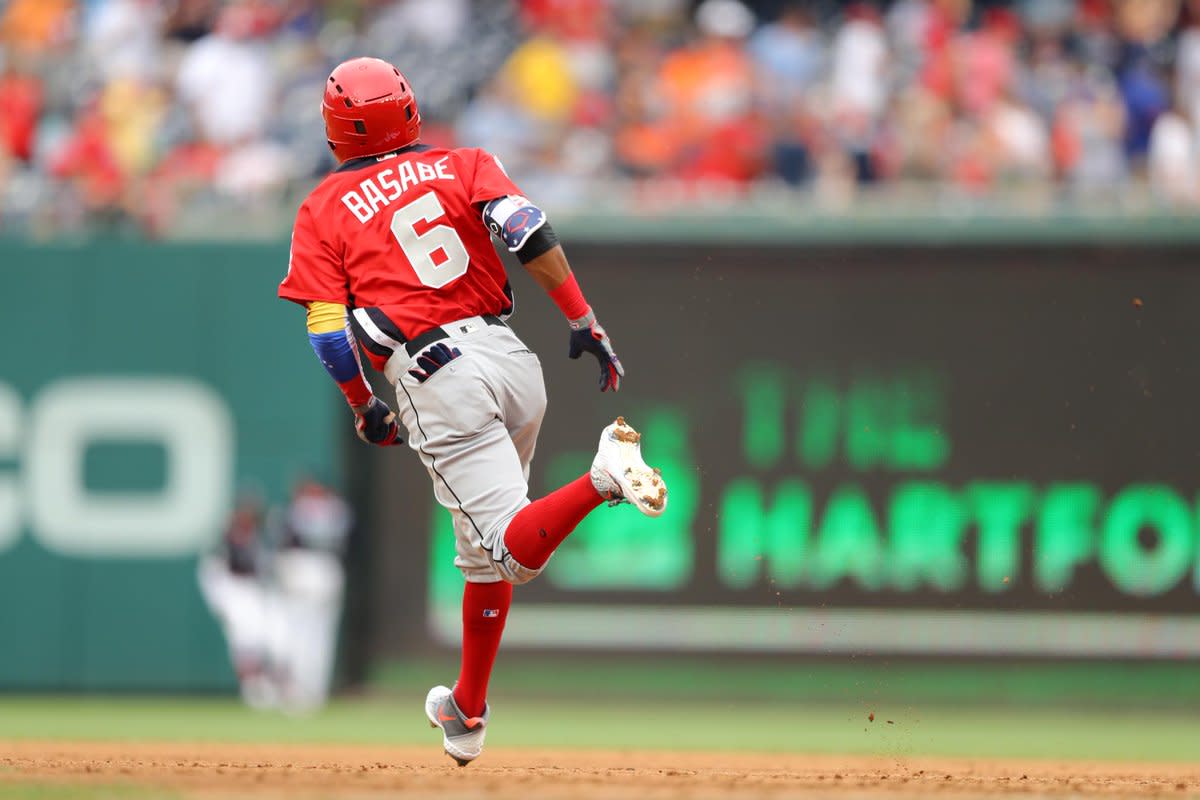 NWI Steve Takes Top Spot on #DollarDog Leaderboard
From The 108, 6/24
Champ.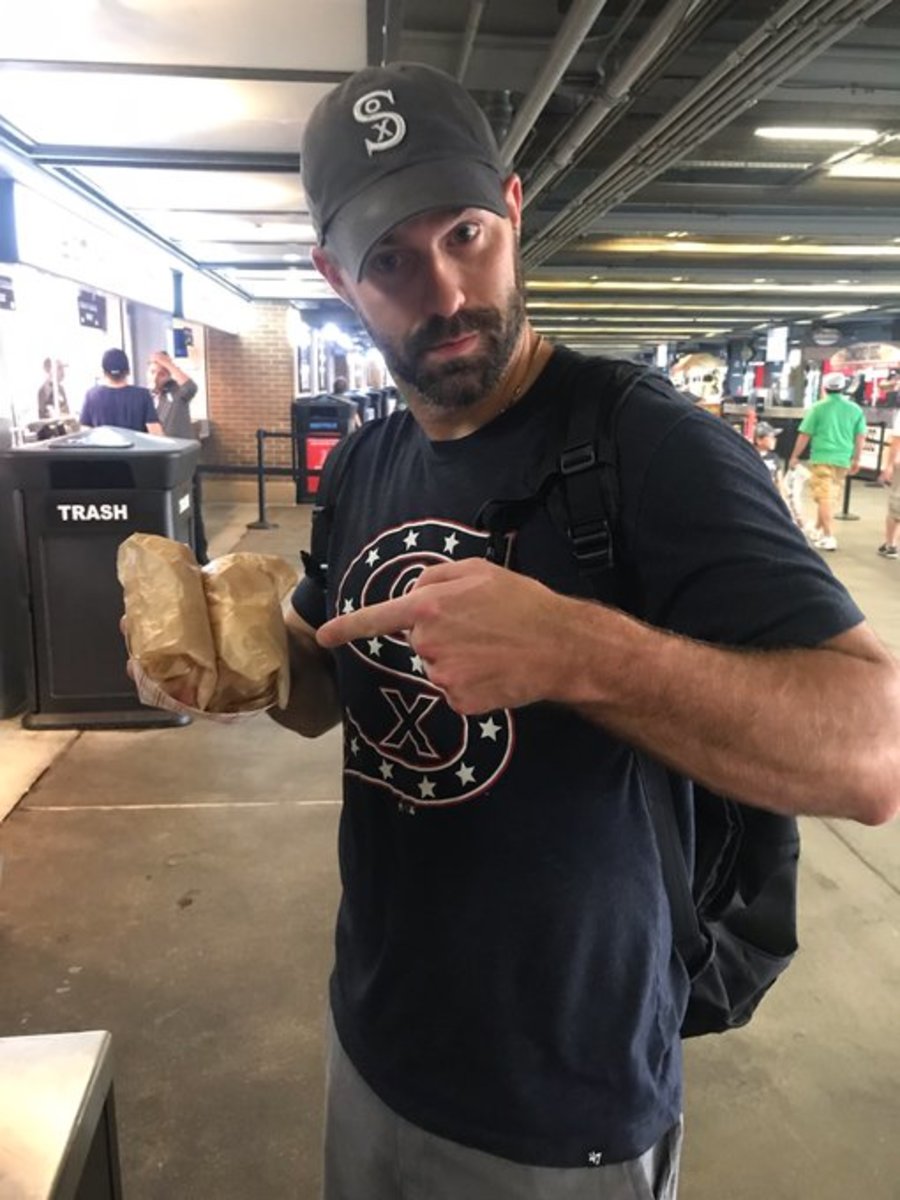 Rodon Begins Rehab Stint at Kannapolis
NBC Sports Chicago, 6/26
So he should be back in the rotation soon, right?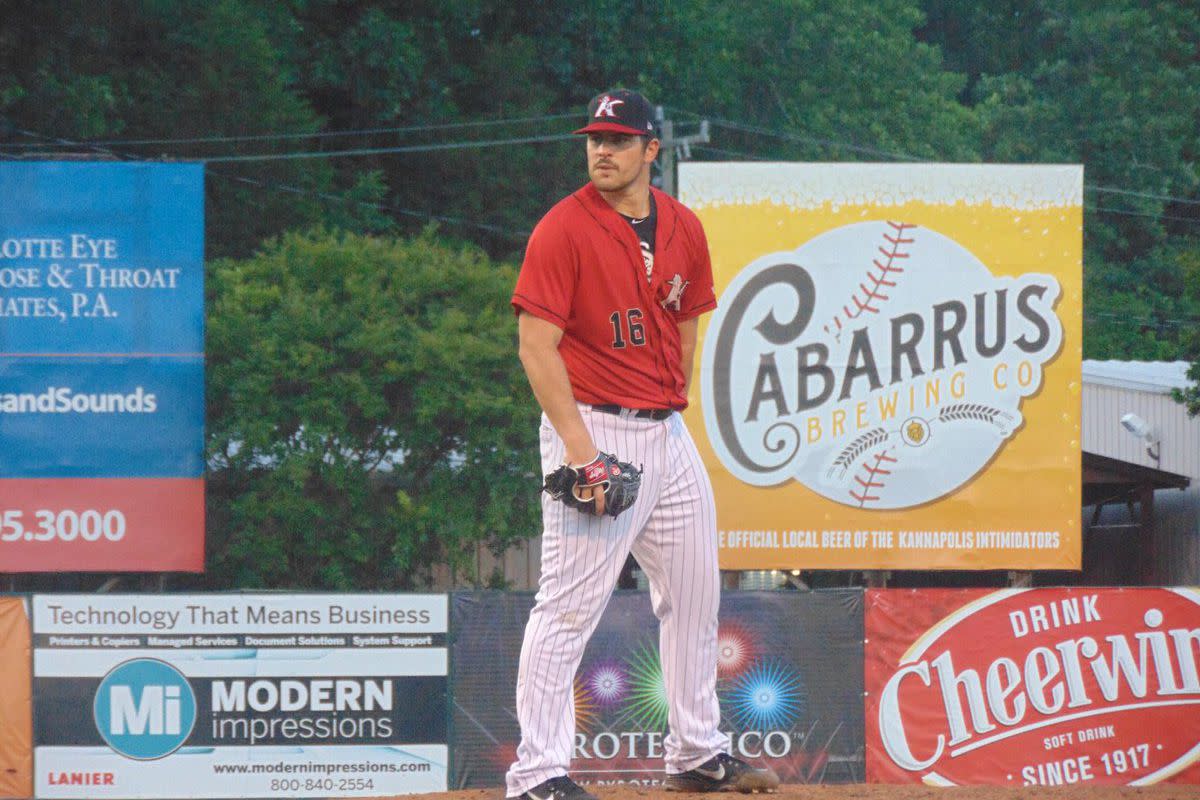 Dane Dunning Won't Join AZL White Sox, Hopeful for Fall League
MLB Pipeline, 6/29
Things are going great down on the farm these days.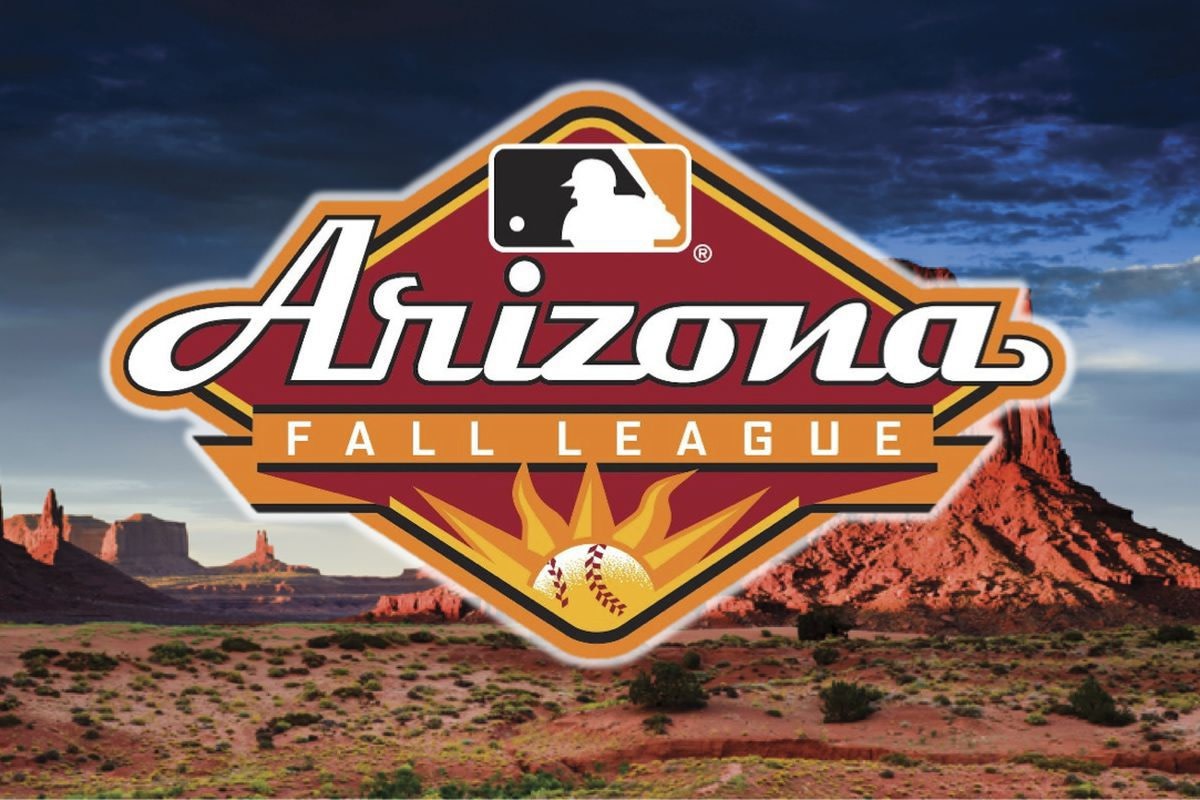 Jake Burger Nears Return
NBC Sports Chicago, 7/1
Stop us if you've heard this before.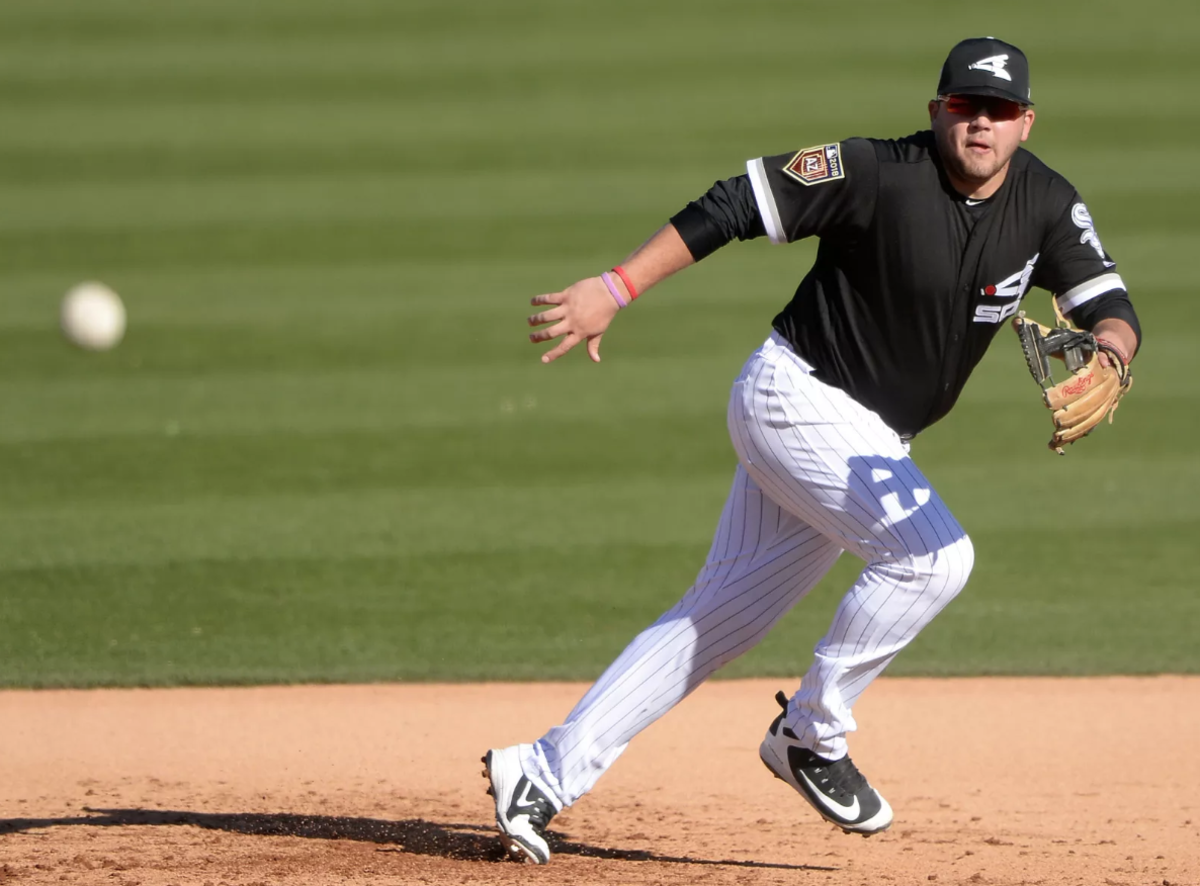 James McCann Lone White Sox All-Star
Chicago Sun-Times, 7/6
Who woulda thought?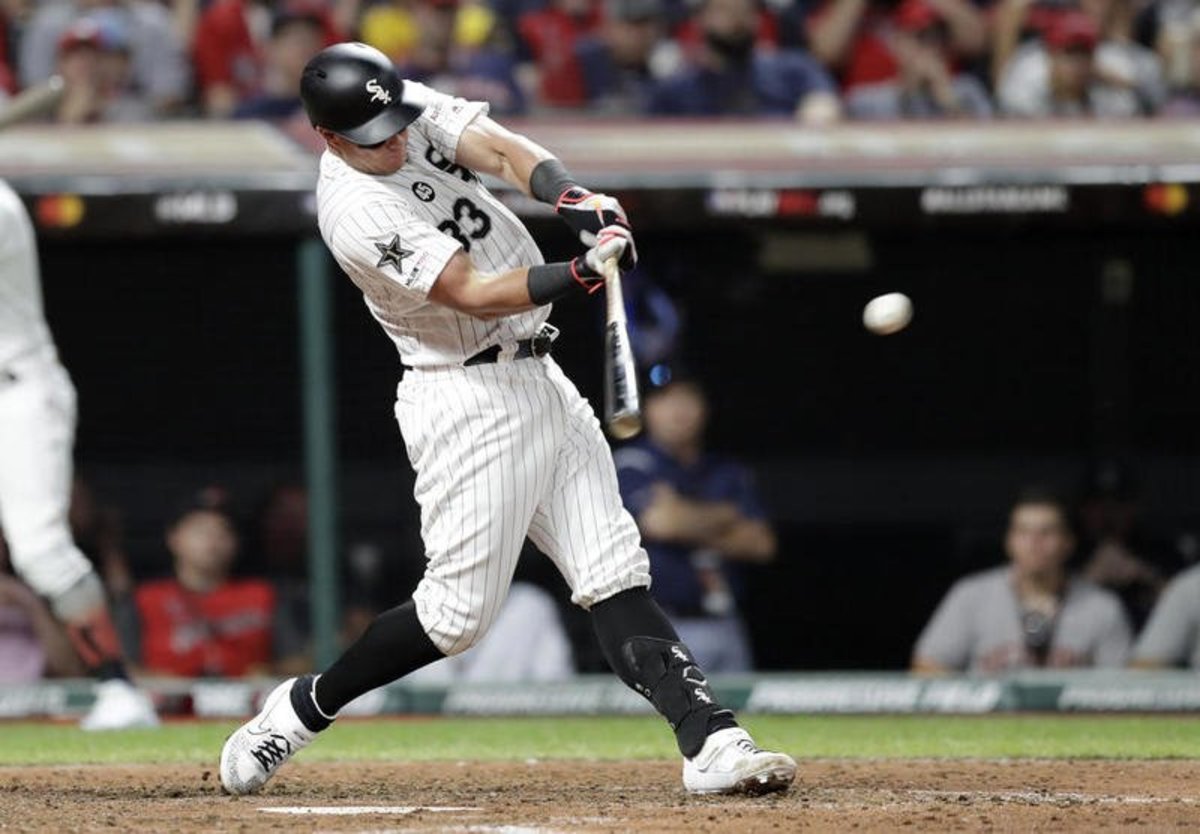 Anderson "Not Happy" Being Benched after 0-20 Stretch
The Athletic, 7/10
Rough go of it at the plate lately, but at least his defense is much improved.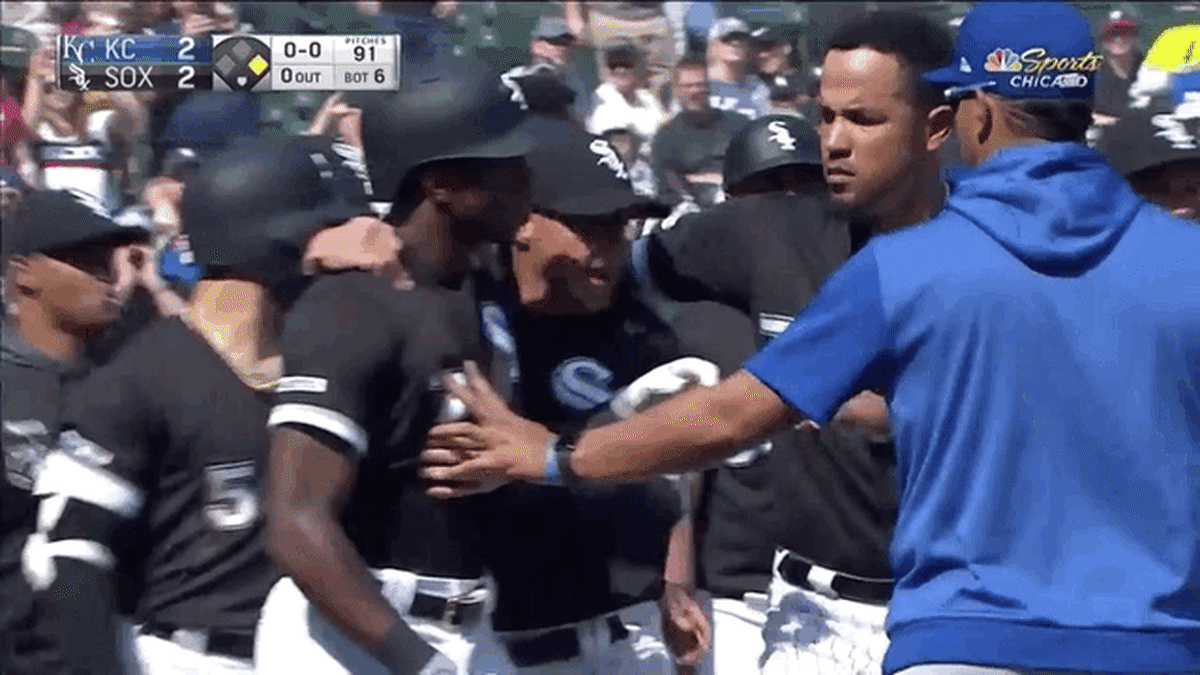 Why Lucas Giolito Will Dominate the Second Half
Jordan Lazowski/Sox On 35th, 7/15
You know what, he probably will. That's the Crazy Marchese Effect: talk enough smack about said player and then he goes on a tear.
Mazara to IL After Off-Field Injury During All-Star Break
The Athletic, 7/16
Hopefully it's nothing serious.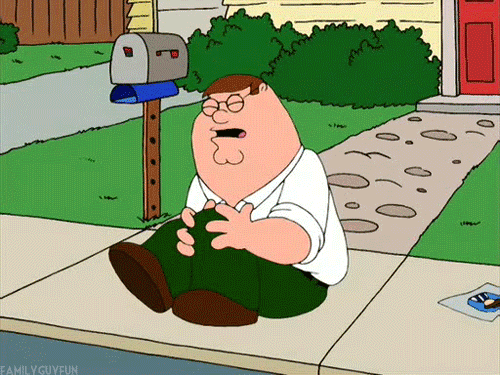 White Sox Purchase Contract of Daniel Palka
MLB Trade Rumors, 7/19
PALKAMANIA 2.0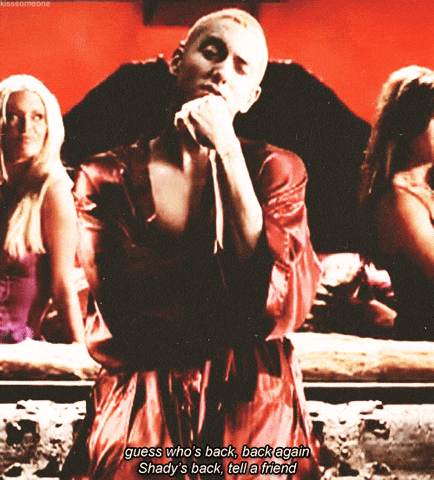 Cease Shines Versus Former Club
Chicago Tribune, 7/21
First Eloy, now Cease. Wonder who won that deal?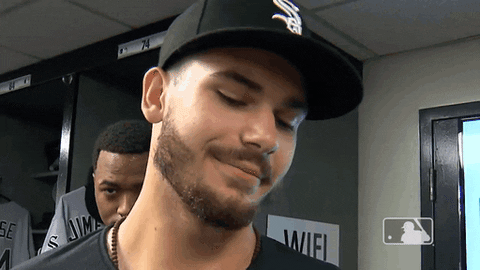 See, it's not all negative!
Rick Hahn Patient as Trade Deadline Approaches
MLB Trade Rumors, 7/27
Only five games out of the Central lead, but no urgency here.
White Sox Quiet at Deadline, Looking Ahead to 2021 Offseason
Chicago Sun-Times, 7/31
Context: Mookie Betts went for literally nothing, Robert isn't up, and Engel is still your everyday center fielder.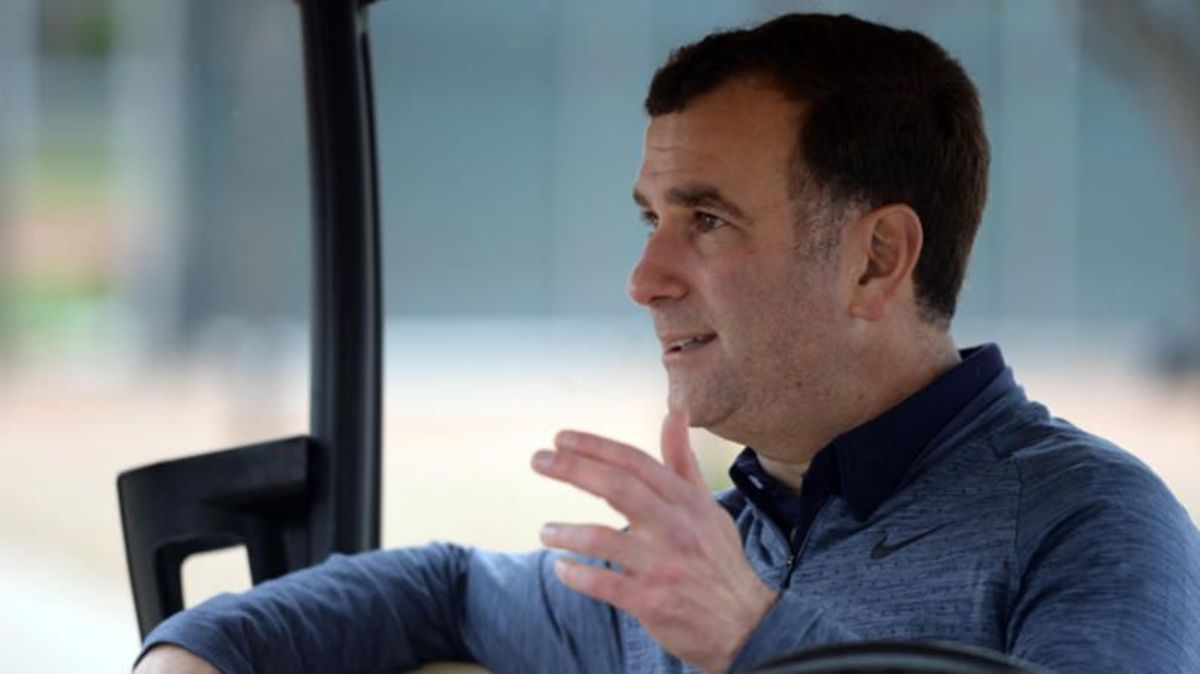 Rodon Rejoins Sox as Giolito Heads to IL
The Athletic, 8/3
Great, so Covey is still fucking here.
White Sox Attendance Up for Second Straight Year
Chicago Tribune, 8/7
Paul Sullivan wrote this one.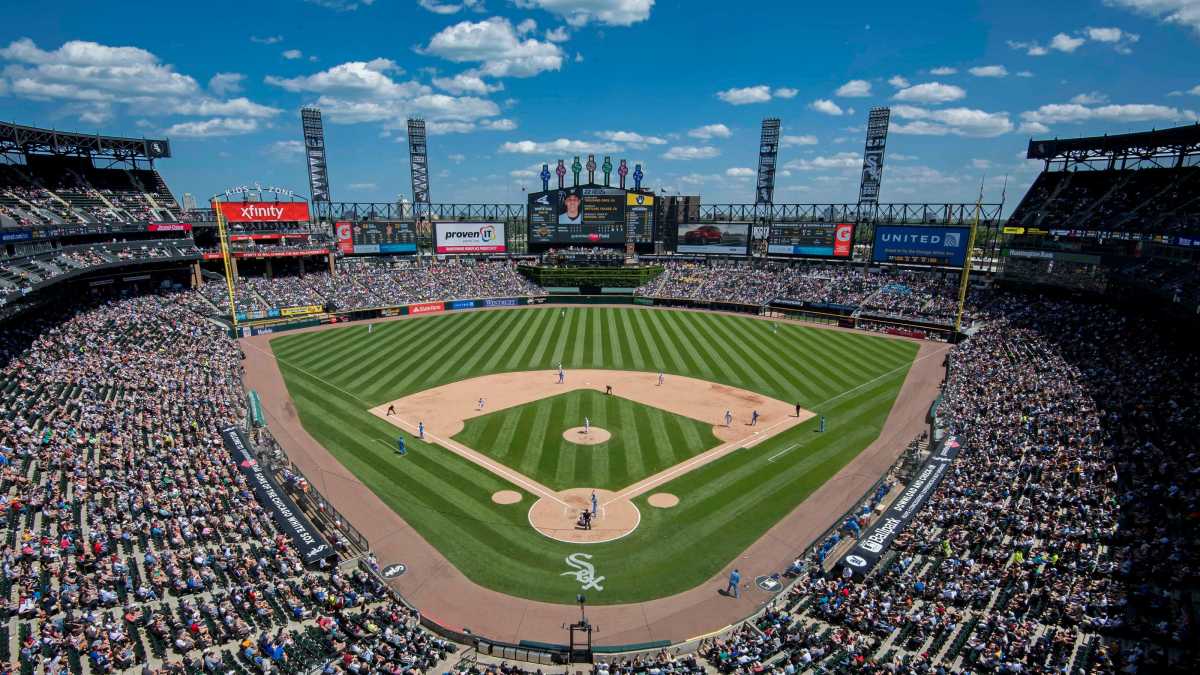 Jake Burger Nears Return
NBC Sports Chicago, 8/10
But how close is he to actually playing in a game?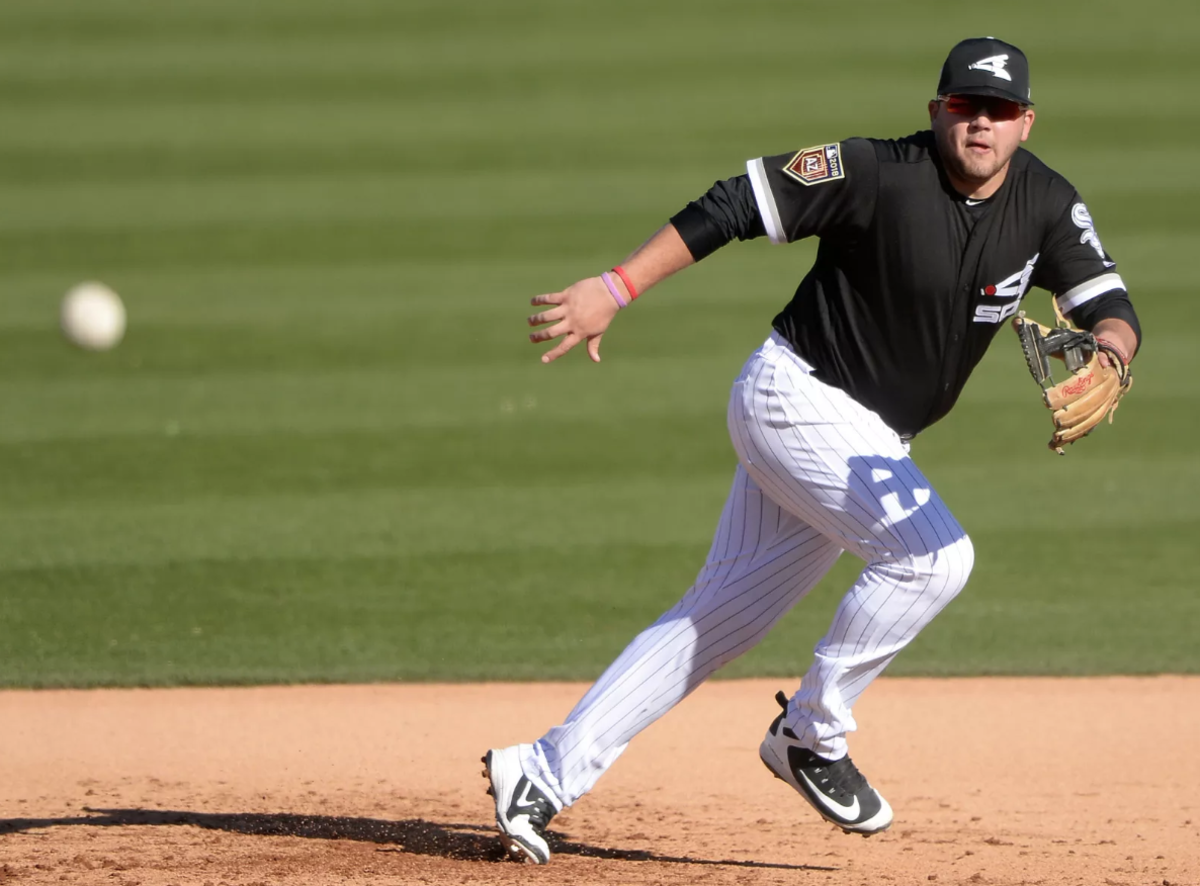 Cole, Yankees Cruise Past White Sox at Field of Dreams
New York Post, 8/13
You knew the White Sox meant business in 2020 when they announced the Field of Dreams game last year.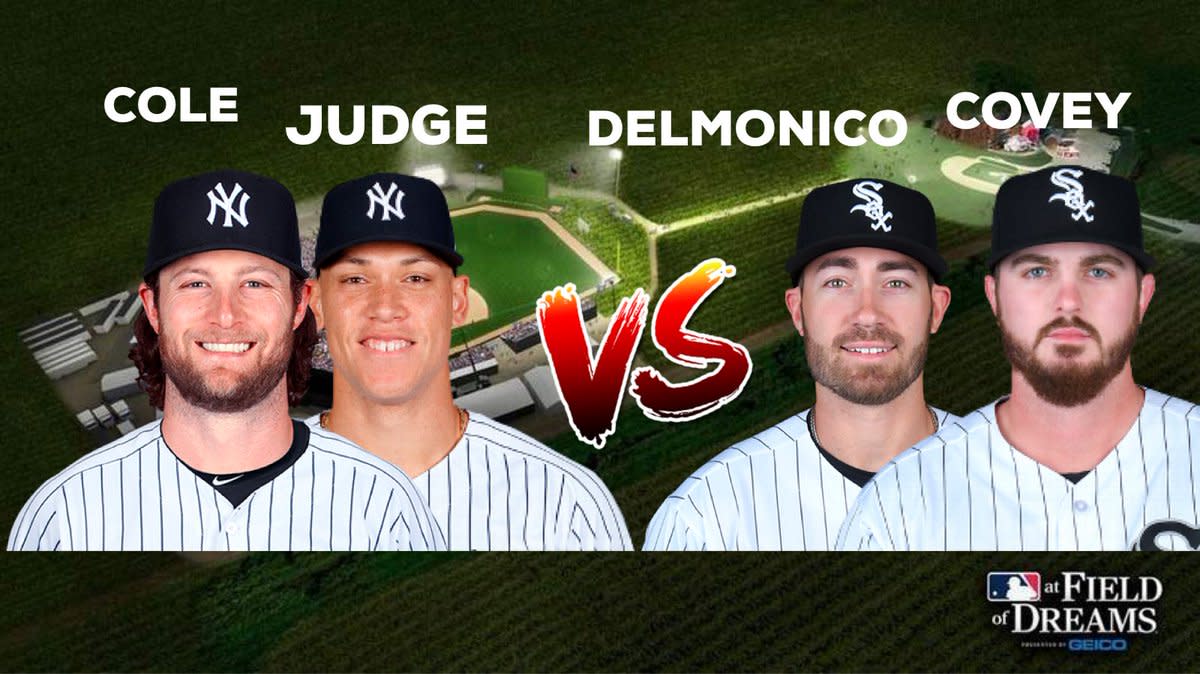 Kopech Throws Second Straight Complete Game Shutout
NBC Sports Chicago, 8/21
For the Knights.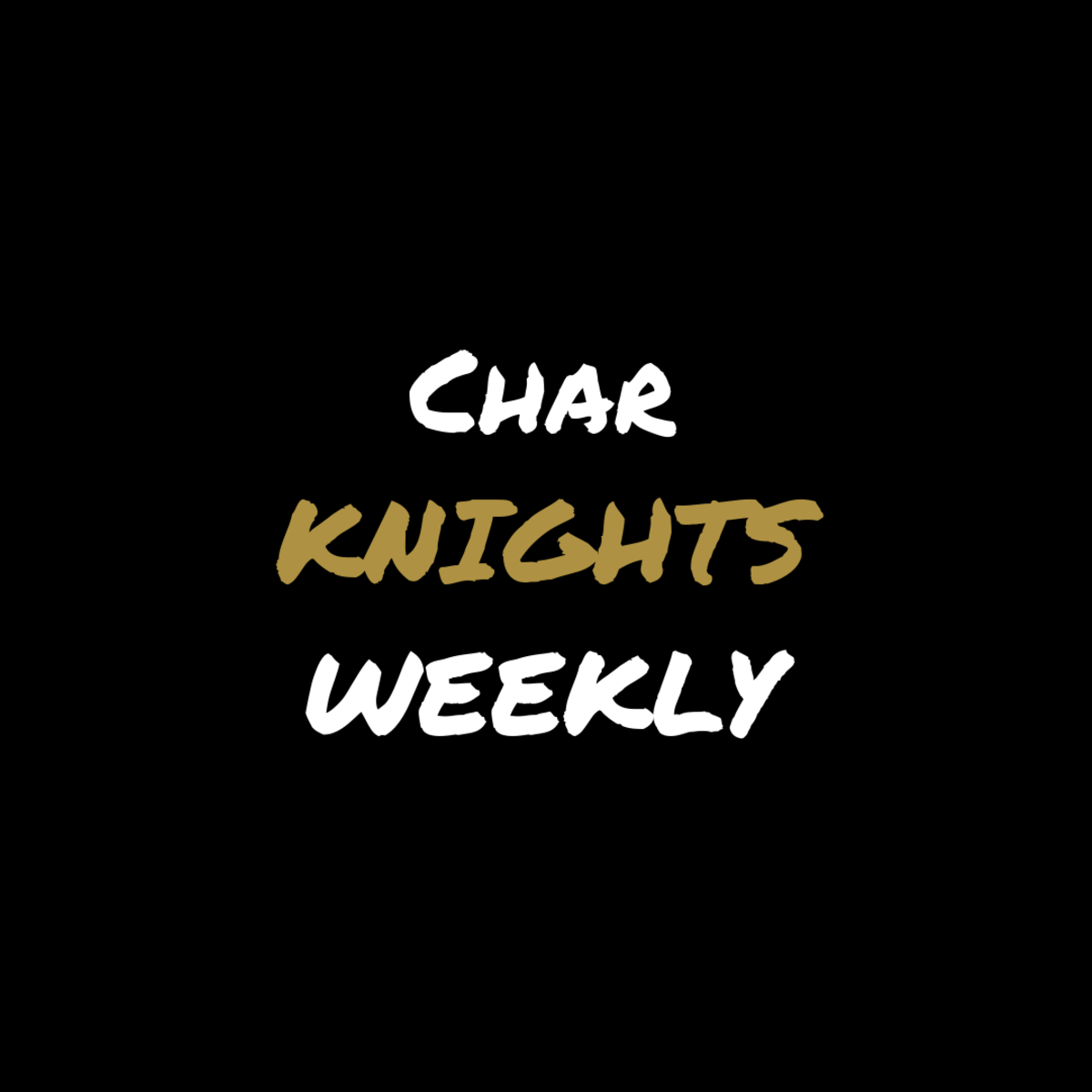 "Madrigal Magic"
Chicago Tribune, 8/25
Rookie second baseman shines in debut with White Sox by going 4-4. All singles.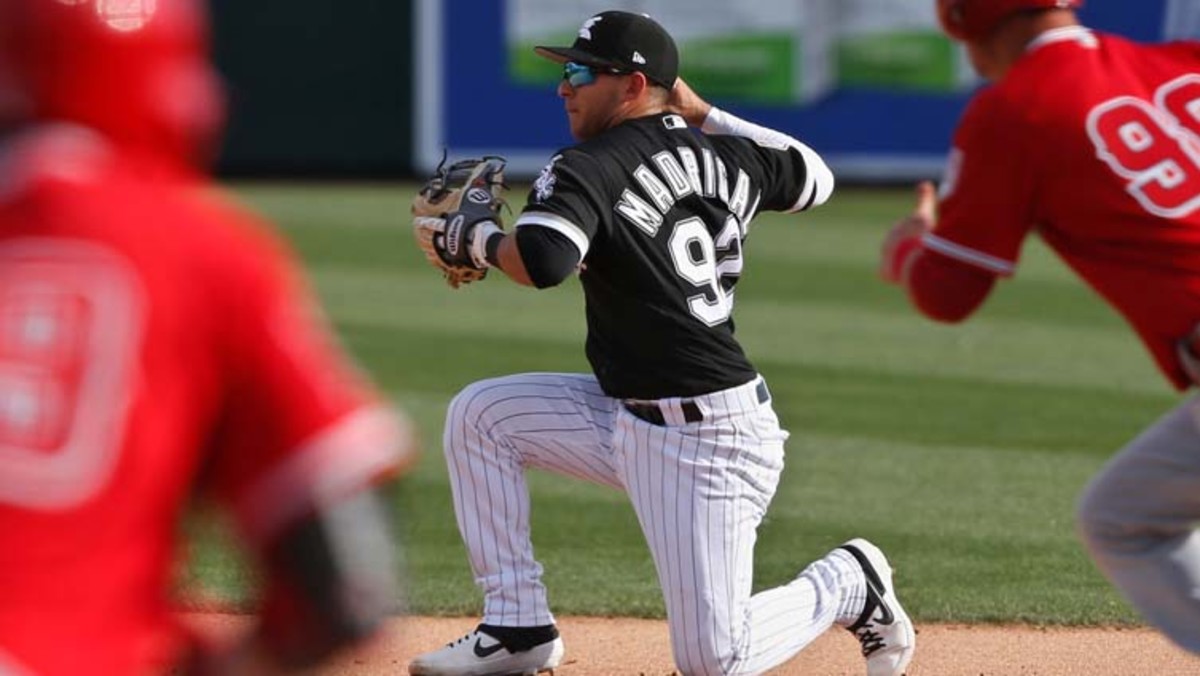 Sale Shuts Down White Sox
The Athletic, 8/27
5.5 games back at this point.
PALK-OFF: Palka Walks Off Astros
NBC Sports Chicago, 8/29
Everybody deserves a third chance.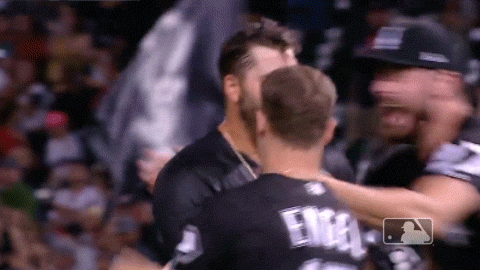 Robert, Kopech to Join White Sox for Final Stretch
MLB.com, 8/31
Hey, hey! September call-ups!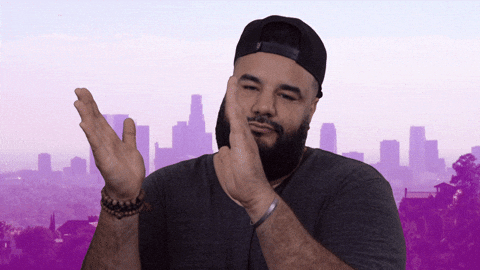 Renteria Defends Decision to Bunt
Chicago Sun-Times, 9/3
But why is our only All-Star bunting?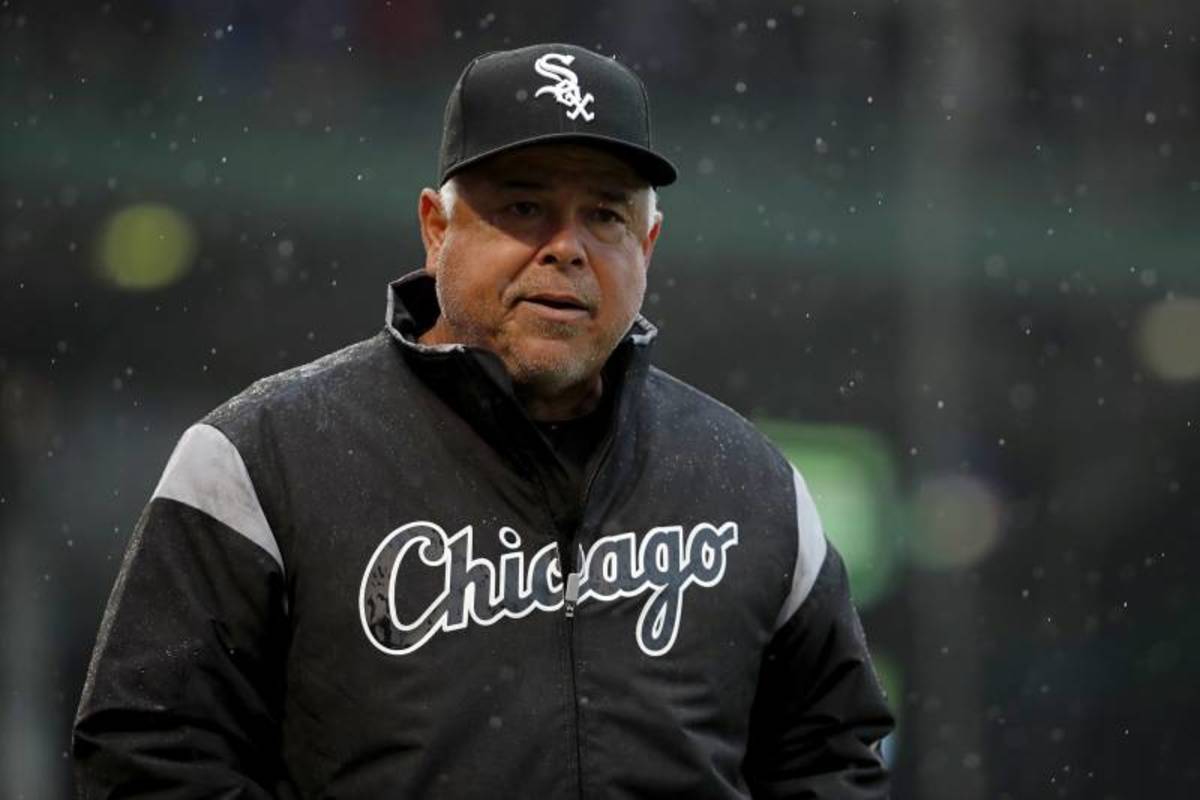 Nomar Mazara Yet to Resume Baseball Activity
Chicago Sun-Times, 9/7
At least we didn't give up much for him.
Walker, Texas Ranger: Rookie Outfielder Crushes Walk-Off Home Run in MLB Debut
Dallas Morning News, 9/13
Rick Hahn will miss tomorrow's media session due to an unspecified illness.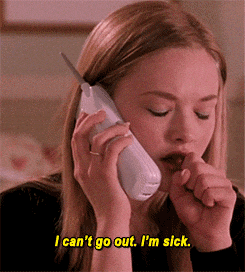 Cease Scratched from Start, Shut Down for Season
The Athletic, 9/15
Hobbling to the finish line, per usual.
Father Figure Abreu Disappointed in Down Year but Happy for Young Teammates
NBC Sports Chicago, 9/20
Yoan Moncada is now addicted to Red Man.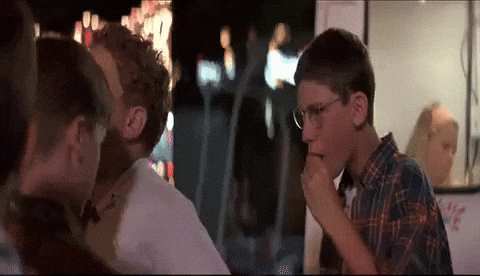 Michael Kopech Effective in Bullpen Role
Chicago Tribune, 9/23
Just how we planned it.
Rick Hahn: Full Confidence in Renteria for 2021
Chicago Sun-Times, 9/25
Patience is a virtue.
White Sox Finish Strong, Excited for Next Step
The Athletic, 9/27
Finished in second place, 6.5 games back of Minnesota. Jerry got exactly what he wanted.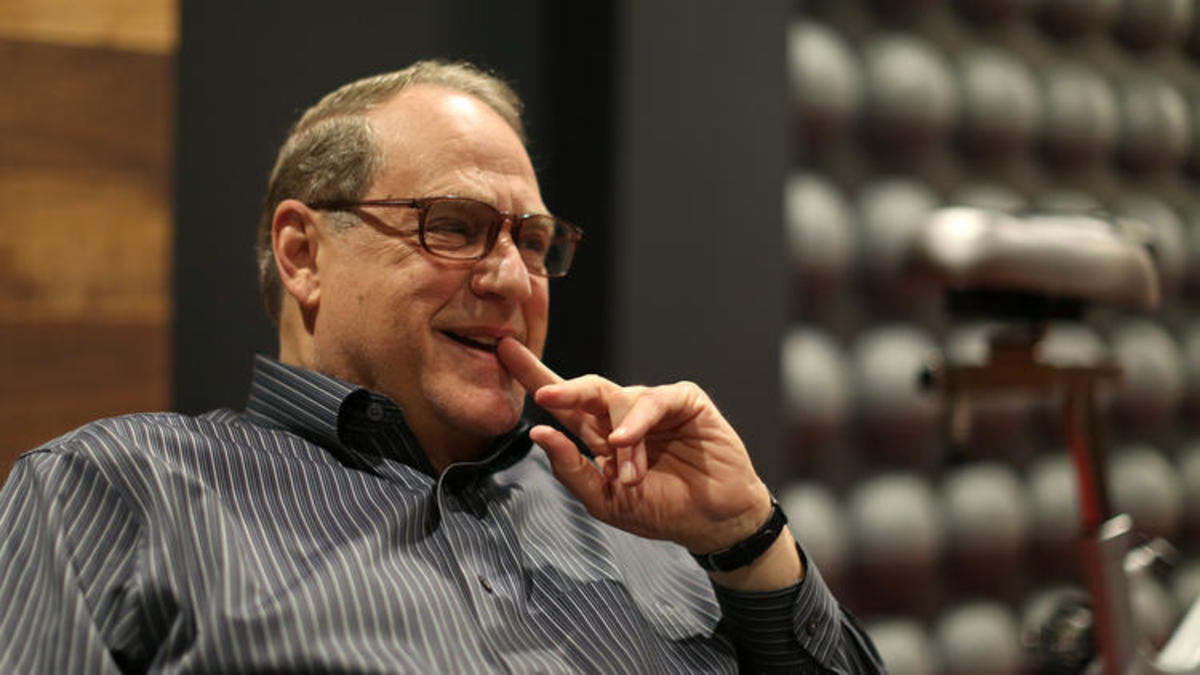 White Sox 2021 Free Agent Outlook: Trevor Bauer
NBC Sports Chicago, 9/29
Time is a flat circle.
Sometimes, the only way to cope with being a White Sox fan is by laughing at the ridiculous occurrences surrounding the team. A 162-game baseball season is sure to bring many exciting times, soul-crushing defeats, and flat-out laughable news blurbs. We hope you got a good laugh out of our attempt to encompass all of those potential happenings in this satirical exercise.