Every Christmas Eve since I can remember, my family and I have watched the classic Christmas movie, White Christmas, on Christmas Eve. It never fails as a tradition. It has been a staple since I can remember. Now, once I turned 21, I added my own little element to the tradition… enjoying a nice yearly drop of Goose Island's Bourbon County while taking in the classic Christmas film.
For those that have not been able to enjoy the classic that is White Chirstmas, you are missing out. Sure, the movie came out in 1954, well before almost all of our parents were born, but it is a Christmas classic that is still relevant to this day, despite 2020 bearing down on us like a storm cloud bears down on the midwest during the summer. The classic music, the lyrics, the heartfelt message, they all resonate over 60 years later during the Christmas season.
So how does beer fit into this equation? Well, I started incorporating Goose Island's seasonal release into this tradition after I was introduced to the beautiful product once I turned the legal drinking age in the United States. The chocolate, smokey, bourbon goodness continues to bless my taste buds each year as the releases debut on Black Friday.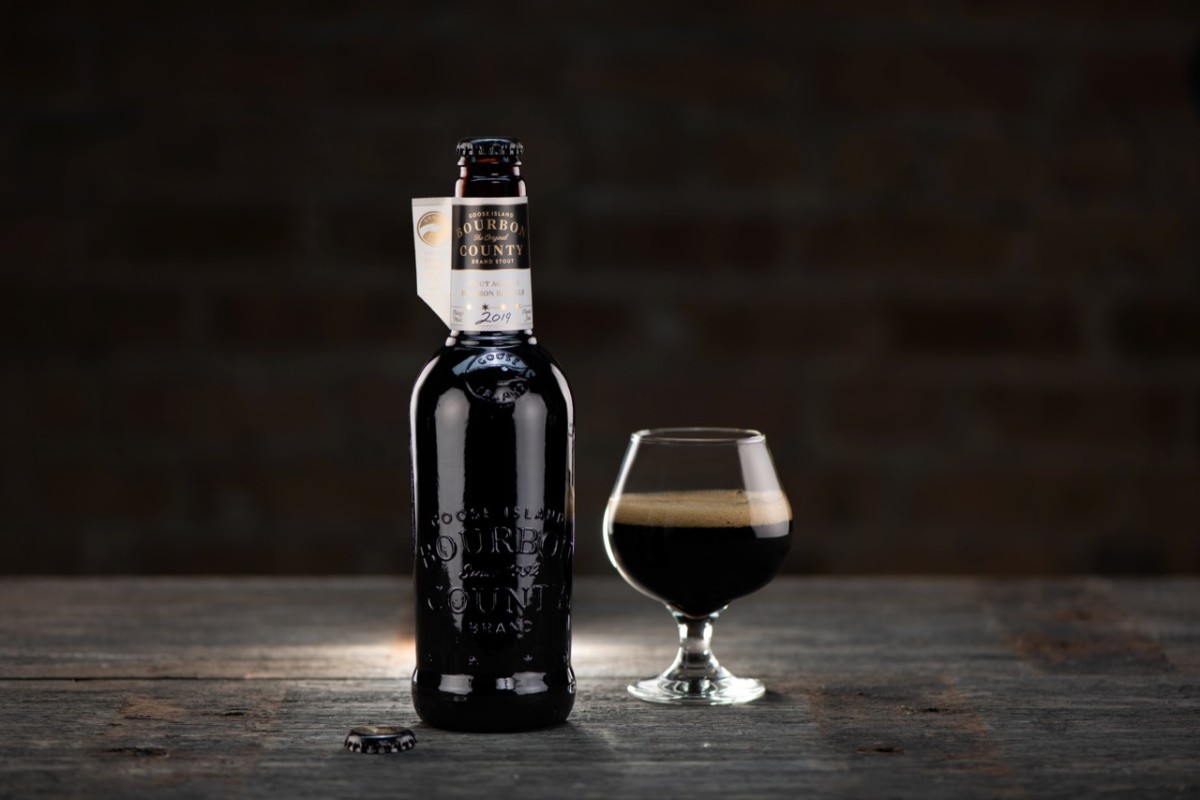 This year's 2019 release was my favorite release that I have been able to taste. I vividly remember the 2017 and 2018 releases, loving the 2018 vanilla release, but of the traditional releases, the 2019 has been my favorite. Don't get it twisted, I have 2017 and 2018 releases, along with the aforementioned vanilla ready for consumption this winter, but I am still a huge fan of the 2019 release.
I sit here sipping the lovely beverage out of my cup, watching Dean Jagger as General Waverly be greeted to a "Ten Hut!" and an applause as he walks into the hotel performance space on Christmas Eve crying. It touches me every single time because I think about what it's like when you do something special for the people who not only took care of you, but that you love.
Bing Crosby and Danny Kaye's rendition of White Christmas, among all the other great performances in the movie, fills my soul with the Christmas spirit. There's a love for the season that is tapped every Christmas Eve thanks to this classic. It's present throughout the season, but as soon as Bing, Danny, Rosemary Clooney and Vera-Ellen get involved, the emotions are tapped like a brand new keg of Goose Island Bourbon County at your favorite bar. I am instantly invested in the season as if I was Santa Claus himself.
If you've never seen the movie, I recommend you see it. And if you do, I recommend cracking open a cold, delightful, chocolatey, smokey Goose Island Bourbon County to accompany the film. I'm telling you, from personal experience, Bourbon County and White Christmas go together like peanut butter and jelly on two pieces of your favorite bread. You cannot miss on this unlikely holiday combination.
So my friends, #CrackUm, count your blessings as you fall asleep, ask if there is a minister handy and enjoy your holiday celebration as White Christmas plays on your favorite television and Bourbon Country sits in your favorite cup. You won't regret it. Who knows, it may become a part of your Christmas tradition as well. That said, Merry Christmas, and I hope you dream of a White Christmas just as I have this holiday season.
Merry Christmas, Happy Hanukah, and Happy Holidays from all the On Tap Sports Net members! Enjoy a Goose Island Bourbon County and make new traditions with those you love. See you after the holidays!
---
Featured Photo: Paramount/Getty Images