Any time one assembles a team with historic ramifications, they are taking on an ambitious, subjective, and nostalgic project. Although a decade isn't a particularly long period (relatively speaking), when it comes to sports, it's a significant chunk of time that can have several storylines and different eras contained within it. Clearly, the Cubs of the 2010s fits within this mold.
While the decade provides some easy answers at several positions, and whereas it's easy to hone in on the Championship roster (and the teams surrounding 2016), an All-Decade team is comprised of more than just the highs. For the Cubs, specifically, the early years of this decade highlighted some talented players that shouldn't be forgotten.
A few of these players are etched into Cubs' history, and remembering the bad years is only fitting for a franchise dubbed the 'lovable losers' for so long. To forget or dismiss that fundamental element of franchise history because of 2016 would be misguided, a betrayal of what it means to be a Cubs fan.
With that in mind, here's my Cubs All-Decade team for the 2010s:
While now-Manager David Ross is as beloved a player as any of the past ten years, his two-year stint as a backup catcher is more about being an iconic leader while serving as Jon Lester's personal backstop, and he's clearly worth mentioning. Same for Welington Castillo, who spent parts of six seasons with the Cubs, almost exclusively during the rebuild, and put together a triple slash of .252/.320/.398, good for a near-league average wRC+ of 97. Castillo was a sturdy, if not dominant, catcher, and his power never really caught on with the Cubs.
Clearly, the Cubs' best catcher of the decade was Willson Contreras. Still just 27, Contreras made his mark immediately upon his arrival to Chicago and he hasn't looked back. After splitting time behind the dish and in left field in 2016, Contreras settled into his role as the team's starting catcher the following season. Including some unfortunate injuries, Willson has compiled 436 games as a Cub, amassing an fWAR of 8.3 while emerging as a source of unique energy and emotional leadership for the Cubs. Slashing .267/.350/.470 in his career suggests an offensive prowess that remains among the game's elite backstops. Willson is our catcher of the 2010s.
It's almost impossible to amass enough superlatives for The Captain. He's the unquestionable leader of this team, beloved on and off the field, with a tireless devotion to children that makes him one of the singular greats in Major League Baseball.
Of course, his three Gold Gloves and All-Star appearances, .277/.376/.496 triple slash and 217 home runs are the reason he's the Cubs first baseman this decade. First appearing as a Cub in 2012, Rizzo has been the full-time starter ever since, playing in at least 140 games from 2013 onward. His durability befits his leadership, his offensive prowess matching his leadership for a still-young core of players.
At the end of his career, Rizzo will likely be remembered as one of the franchise greats. Let's hope he's here for the long haul.
On its face, the keystone appears to be difficult to assess for the Cubs All-Decade team. There has been a rotating cast of characters, from the sure-handed Gold Glove-winning Darwin Barney, to the immortalized Ben Zobrist, and several random names in-between.
While Javy is now entrenched as the team's everyday shortstop, his work at second makes him the best player at the position this past decade. Starting 199 games at second, Baez accrued over 1,800 innings defensively from 2014-2018. His versatility was clearly an asset early in his career, and while he bounced around the infield, second base remained his primary position until 2019.
One of the most popular and exhilarating players in the game, Javy's impossibly exciting defense, huge swing, and infectious energy makes him one of the great joys in baseball.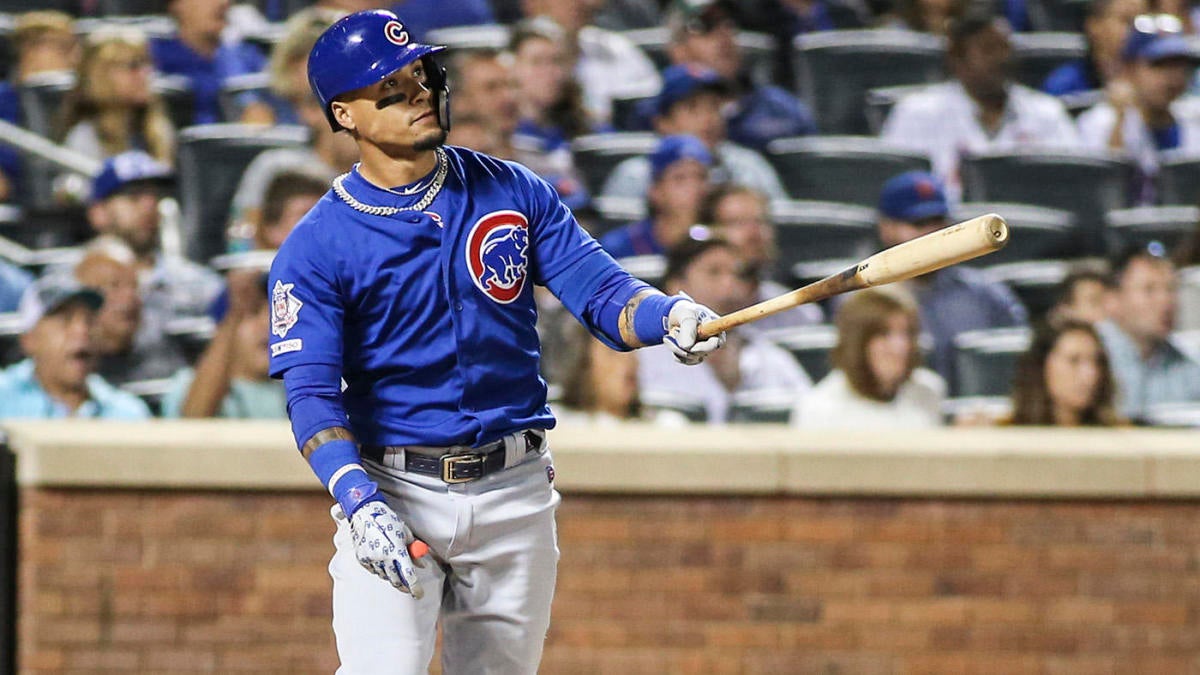 Castro was one of the few bright spots on some terrible Cubs teams. From 2010 until he was traded for Adam Warren, Castro compiled a helluva career in a Cubs uni. A three-time All-Star on the North Side, Castro tallied 991 hits, slashing .281/.321/.404. He was the kid with an amazing MLB debut that left Cubs fans excited for the future. He was enjoyable to watch and gave fans something to talk about and root for at a time when the rebuild rendered the Major League roster a hodgepodge of misfits and journeymen.
While not a part of the championship team, Castro's efforts in Chicago at least saw the rebuild through to completion, as he remained an integral part of the roster (albeit shifting to second base) in 2015.
At age 29, Castro remains on the free-agent market. Hopefully his career continues on, but he'll always be remembered for his time as a Cub.
As with much of this list, the hot corner is a position in which only one name is fitting. Ever since arriving in Chicago, KB has done nothing but excel. From college player of the year to Arizona Fall League MVP honors, Bryant first won Rookie of the Year in 2015 before garnering NL MVP honors in the Cubs magical 2016 season.
Although injuries hampered his 2018 season and he started last year slow, all KB has done is hit while playing average defense at third. He's slashed .284/.385/.516 in his career and accrued an fWAR of 27.8.
Service time grievance and awkward trade rumors aside, he's the team's best player. We've been lucky to have KB this decade.
Soriano, like Castro, is a player oft-forgotten this decade whose influence remains. Granted, the rather aggressive contract then-GM Jim Hendry threw Soriano was ultimately a bit of an albatross. Soriano was a huge factor for the playoff teams of 2007-08 however, and in his time with the Cubs this decade he put up quality offensive numbers: .255/.307/.485 triple slash with 99 HR's, good for a solid 110 wRC+.
Kyle Schwarber deserves some recognition not just for his 2016 World Series heroics or 2015 moonshot, but because his tireless work ethic has made him a passable defender while his offense finally matured over the course of 2019. Still, this position is Soriano's to own in the 2010s.
The high leg kick on his swing, little hop catching a fly ball in left, and his infectious smile all left an indelible mark on this team — even if that mark has its polarizing elements.
Fans may not have always understood Soriano, but he was revered by teammates, making him a worthy addition to the Cubs All-Decade team.
Centerfield has been a black hole for the Cubs for decades, and the 2010s were no exception. Lacking any semblance of consistency makes Fowler the easy choice here. In his two seasons with the Cubs, he notched one All-Star appearance while playing palatable defense and providing that rare spark at the top of the lineup. Hitting .261/.367/.427 and a 115 wRC+, the "you go, we go" mantra Joe Maddon bestowed upon Fowler couldn't have been more prescient.
Fowler was beloved by the fanbase in his brief stay; his place in franchise history forever etched leading off game seven with a homer off Corey Kluber.
Photo: Associated Press
As with Soriano, Heyward is oft-maligned because of his albatross of a contract — especially during an offseason in which the Cubs are crying poor in an attempt to slip under the luxury tax threshold. Contract aside, Heyward has been a linchpin for this team since his arrival prior to the 2016 season. Yes, he had 'the speech' or whatever during the rain delay, and yes, his offense has been lacking (at best).
He's also garnered two Gold Gloves, emerged as a team leader, and has worked tirelessly to adjust his offensive game. If his 2019 numbers (sans his time in the leadoff spot) portend future success, Heyward could leave a much bigger mark on this franchise yet.
Utility: Ben Zobrist
Leaving the 2016 World Series MVP off this list would be absolutely inexcusable. But since 'Zo's career is the epitome of what a utility player is, and because the Cubs have viable options at all of his key positions, creating a 'utility' position for the Cubs All-Decade team is more than appropriate.
With the perfect combination of humility, leadership, and a devotion to fans, 'Zo slashed .269/.362/.411 in his four years as a Cub while playing everywhere but center and catcher. A switch-hitter to boot, he did everything the team needed — and much, more.
It remains to be seen whether or not 2019 was his last year in baseball. No matter if he retires or finds a gig elsewhere, Zobrist will always be cherished in Wrigleyville.
Starting Pitcher 1: Jon Lester
Choosing two starting pitchers for the Cubs this decade proved the most difficult task for me. You have three obvious, deserving candidates, and no matter who was left off, guilt remains.
For the Ace of the decade, I gave Lester the nod. His arrival in 2015 ushered in the era of winning, as he anchored a rotation that led the Cubs to four straight playoff appearances. In his five seasons with the Cubs, he's started at least 31 games a season while pitching no fewer than 170 innings. His workhorse mentality has produced a quality 3.54 ERA and 74 wins as a Cub, and he's only added to his postseason lore in Cubbie pinstripes.
This is the first time my bias truly shows on this list. I get that Jake Arrieta has two no-hitters, a Cy Young, an unforgettable complete game in the 2015 Wild Card game, and two wins in the 2016 World Series. He was the lottery ticket in a trade that put the Cubs over the top, and in his four-plus seasons, he accrued more WAR than any Cubs starter of the decade.
But this is my list, and it'd be thoroughly incomplete without Kyle Hendricks. A 63-43 record and a 3.14 career ERA (2.98 postseason ERA) express a quality career to-date as a Cub, but he's done more than just steady the rotation.
Kyle has owned the big moments. From dominating Cleveland in game seven, to out-dueling Stephen Strasburg in the 2017 NLDS opener, to out-pitching Clayton Kershaw in the 2016 NLCS clincher, Hendricks has done it all in the biggest of moments against elite pitchers in the process.
Hendricks' unassuming mannerisms and lack of a sexy repertoire makes him underrated, the assumption he's bound to regress a constant. But given his ability to evolve with the game, and with his contract extension keeping him in Chicago for years to come, it's likely we'll keep seeing Kyle doing Kyle things.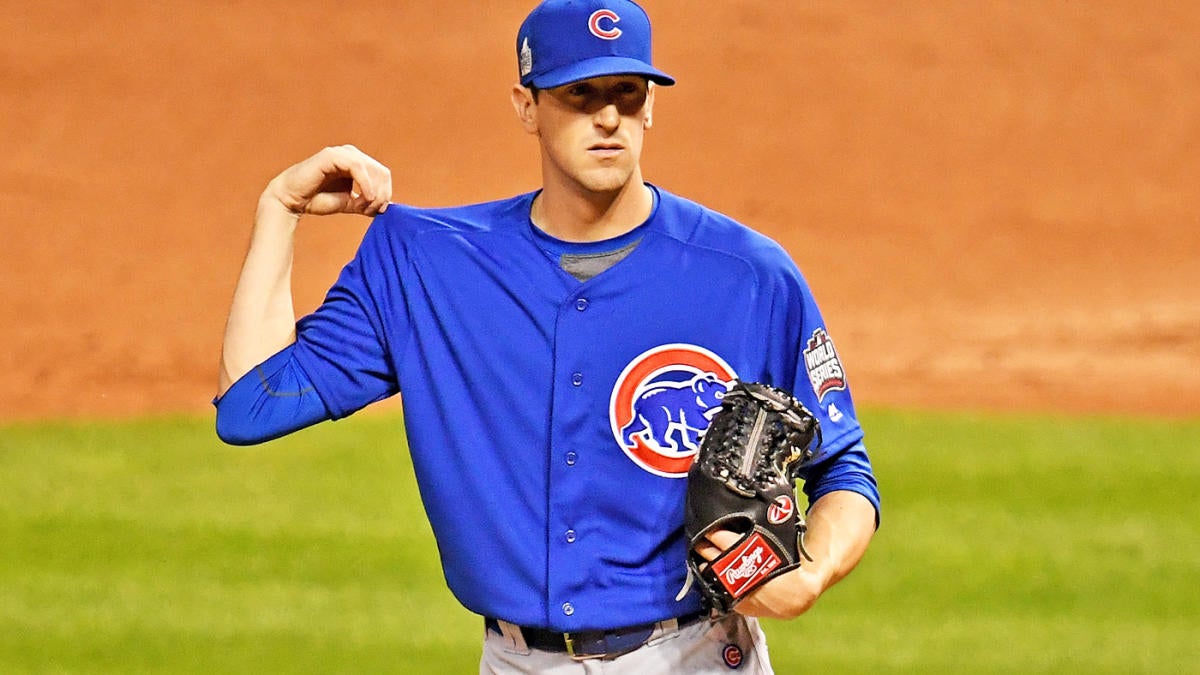 Stropy is perhaps one of the most underappreciated players in Cubs history. He's the only relief pitcher in franchise history to post five consecutive seasons of sub-3 ERA, coming over (along with Jake Arrieta) in one of the most lopsided trades in a generation.
Pedro spent most of his Cubs career as a set-up man, pitching to the tune of a 2.90 ERA in 373 innings, good for 411 appearances. He earned 29 saves while flashing near-elite status as a reliever in Chicago, evidenced by an ERA+ of 141. While fans often lamented about walks and home runs, Strop maintained an average of 3.6 BB/9 while giving up just 0.6 HR/9. He was the dominant reliever of this decade, and it's not even a debate otherwise.
Manager: Joe Maddon
Maddon's tenure as Cubs' skipper may have ended awkwardly, but it wasn't acrimonious. Although the end was a given considering the free fall of 2019 following 2018's Wild Card heartbreak, Maddon gave this franchise something never before seen as Manager. A 471-339 record, good for a .581 winning percentage, ended the rebuild while creating an expectation for playoff contention. The Cubs are not who the Cubs are without Maddon.
Four straight playoff appearances would be enough to cement his legacy. The right persona at the right time, Maddon cultivated an uber-talented cast of young players while balancing the egos of veterans, creating the perfect atmosphere for a years-run dominance of the NL Central. The feather in the cap, of course, is that 108-year drought ending.
2016 will always be ours. And we'll always have Maddon to thank for it. (Just don't talk about the bullpen).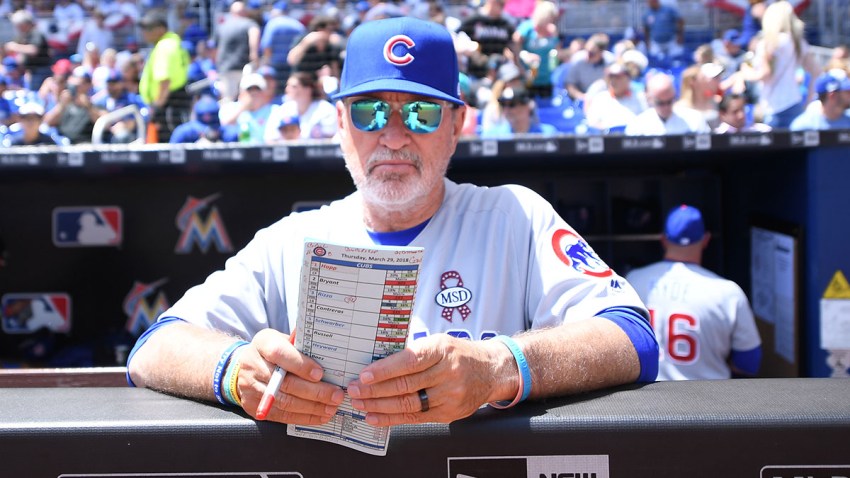 That does it for my Cubs All-Decade selections, so make sure you also check out the Bulls, Blackhawks, and White Sox All-2010s teams before fan voting gets underway via the On Tap Sports Net Twitter account on Friday.
---
Featured Photo: Jonathan Daniel/Getty Images