It's been an interesting few weeks for our White Sox. They've improved this club by adding veterans: "Diamond" Dallas Keuchel, Gio Gonzalez, and Edwin Encarnacion. It's somewhat interesting that we haven't seen additions to the 40-man roster to this point. It almost makes me wonder if the Sox are waiting to complete a deal to clear a spot. Color commentator, Steve Stone, added fuel to this fire with a recent tweet:
So could the Sox be working on a deal for a Major League reliever that would clear a spot(s) on the 40-man roster? I think it makes a great deal of sense. There's been tremendous speculation in Sox Twitterverse about who could be a potential target to help fill out this bullpen. Looking at some Statcast data courtesy of Baseball Savant, how would you like to see this coming out of the Sox bullpen: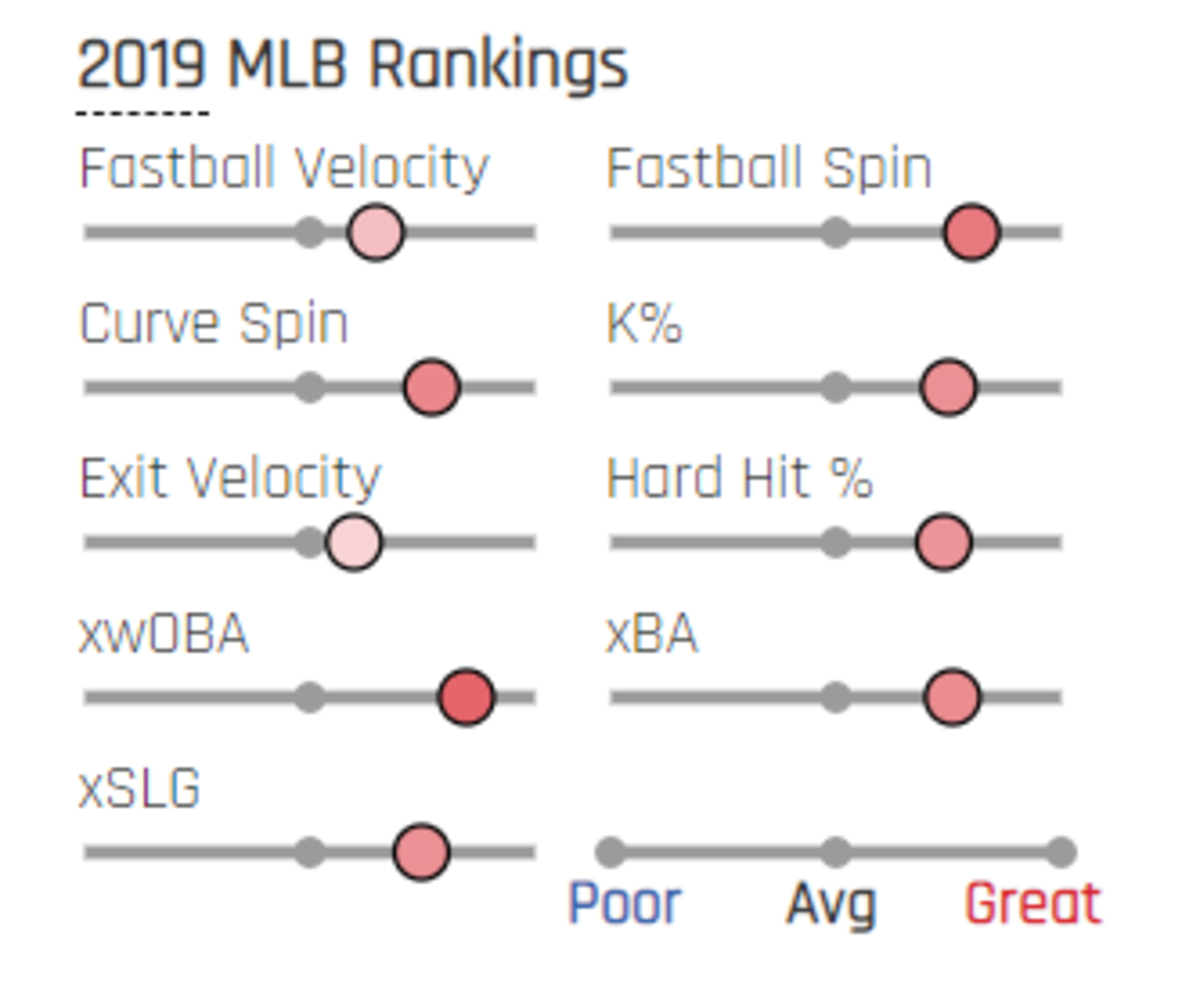 This Statcast data belongs to a veteran RH relief pitcher, that I believe could be had this winter, and one I think it would behoove our White Sox to make a strong run at acquiring. These marks belong to none other than, Ian Kennedy. Yes, that Ian Kennedy of the Kansas City Royals. I know you think I'm sipping on grandpa's old cough medicine again, but hear me out on this one.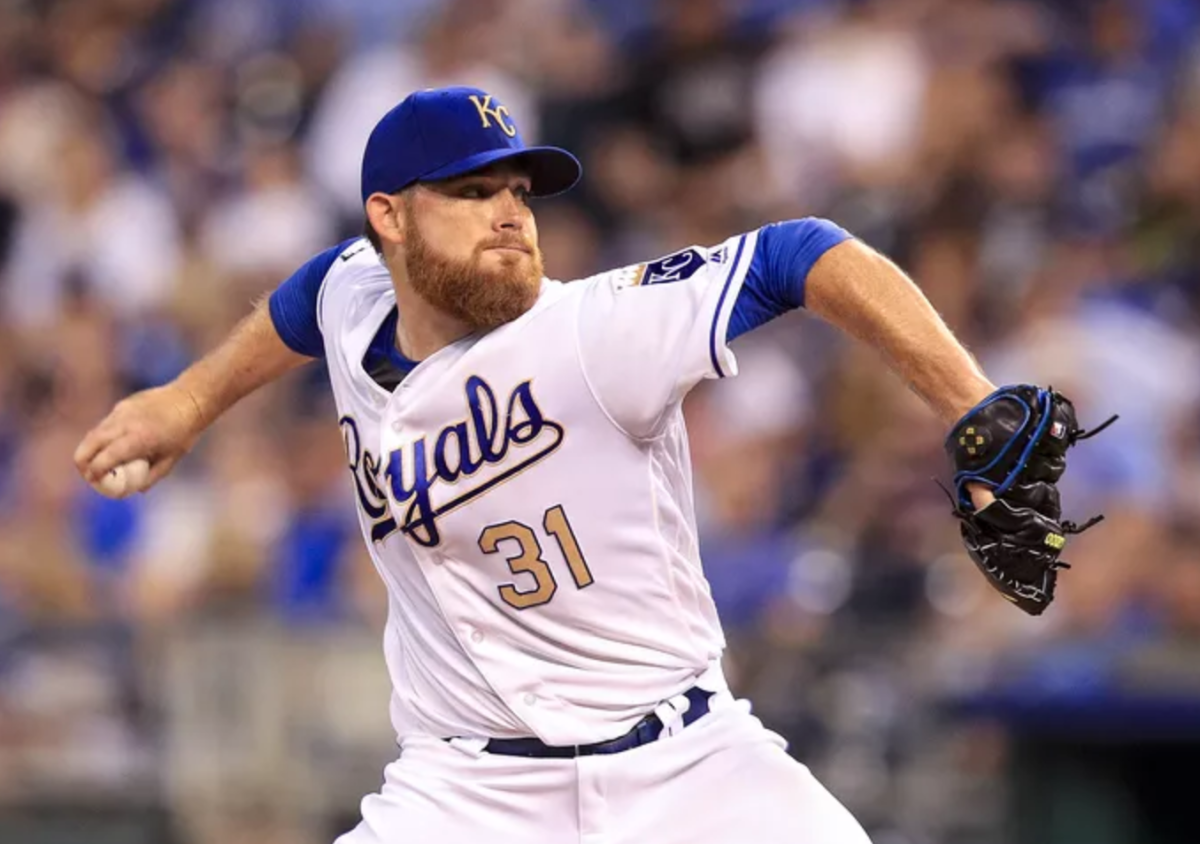 Kennedy shifted to the bullpen in KC last year and did a tremendous job for the lackluster Royals. He posted 30 saves to go along with a 3.41 ERA, 2.99 FIP, and 10.37 K/9. Kennedy is the type of pitcher the Sox should be targeting because he would further insulate the bullpen and protect against the possible/probable regression of closer, Alex Colome.
So how did Kennedy go from being a mediocre to a poor starting pitcher in his time with the Royals to a reliable and well-above-average RP? Well, the first thing he did was make changes to his pitch arsenal. He completely scrapped his sinker and slider choosing to focus on a heavy four-seam fastball/cutter approach. Kennedy's high-spin fastball has ticked up in the bullpen in his short bursts as you can see from the data below: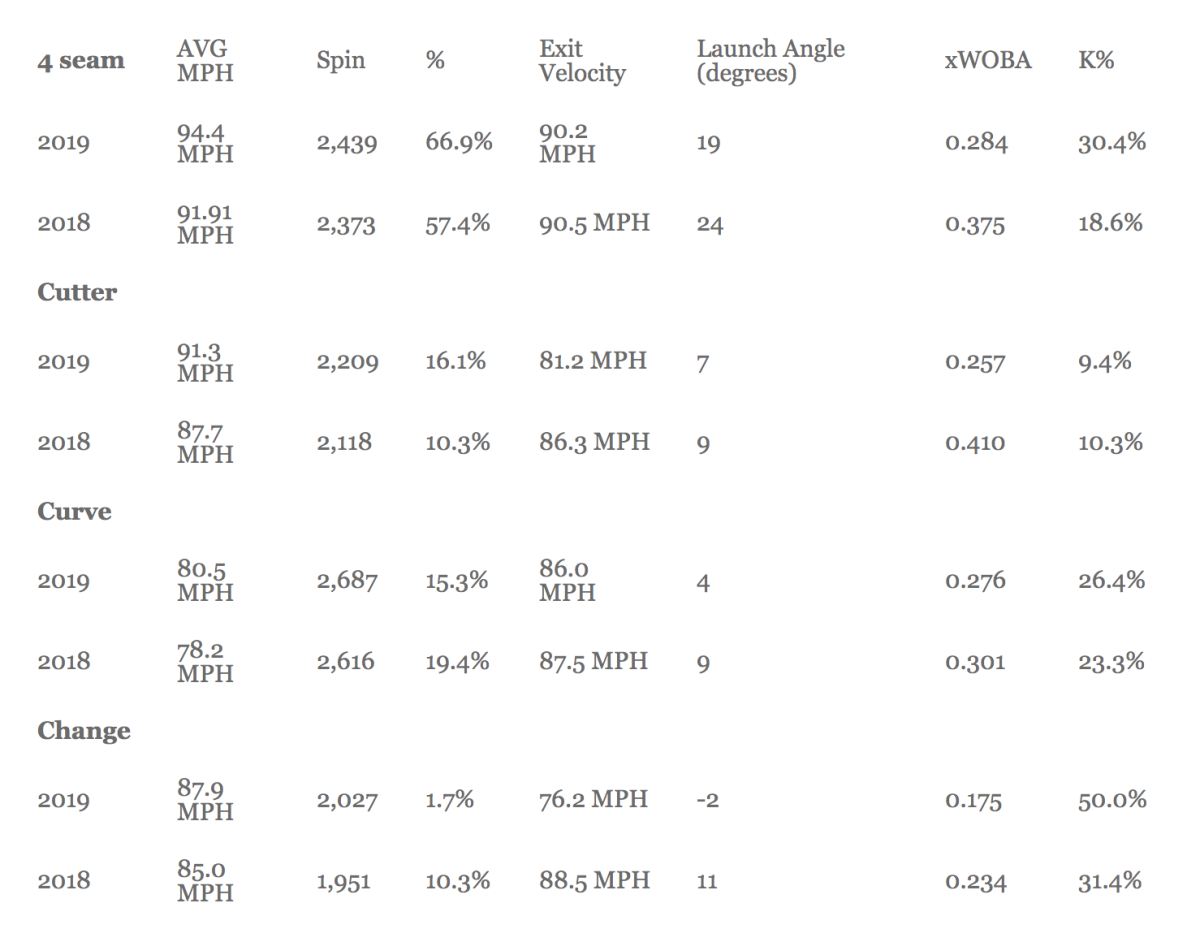 Kennedy's increased reliance on his four-seamer has led to an increased K% and declining BB%, which are both vital for high-leverage relievers. The quality of contact against Kennedy has improved tremendously when you compare metrics such as Exit Velocity and Launch Angle that have in turn led to declines in xwOBA and Barrel%. In simple terms, people aren't squaring up Kennedy with this improved pitch mix. He's playing to his strengths and it worked last year.
The improvement in Kennedy's contact profile can be further illustrated when looking at the data below:

A 15% improvement in GB% is nothing to sneeze at, my friends. In fact, this is the first time since 2008 Kennedy was able to post a GB% of 40% or higher. That would come in handy pitching in the late innings at 35th/Shields. This improved pitch mix and contact profile are symbolic of the exact type of pitcher the Sox should be targeting to fortify the back end of their bullpen.
The Sox and Royals have been no strangers to making trades over the years. The Sox have acquired former legends Mike MacDougal, Jimmy Gobble, Horacio Ramirez, and Mark Teahan (Kenny you still owe me my apology from Soxfest 2010, I still don't like Teahen). Even a few years ago, the Sox sent the Melkman back to Kansas City as the Royals were inexplicably trying to make a final run with their core championship group. The moral of the story here is, these teams will trade with each other, unlike many other division rivals.
A trade for Kennedy could prove to be complex, however. He is in the final season of a five-year, $70 million contract that pays him $16.5 million in 2020. I feel supremely confident the Sox will not sink another $16.5M into one reliever (yes, I'm aware of their payroll situation and that they could). So if the Sox were willing to eat, say, $8 million of the contract just so the Royals and their new ownership group could shed some payroll, while throwing in a Blake Rutherford or Dylan Covey, it would seemingly make sense. However, the Royals actually may be better served holding Kennedy until the deadline and attempting to prey on the needs of a playoff thirsty contender seeking help fortify their relief core. The question we can't answer at the moment is, what is the appetite of the Royals ownership/front office to rid themselves of Kennedy's money?
All things considered, I believe the Sox need to continue their roster makeover and acquiring Kennedy would help to insulate a bullpen that is still an area of need. His improved pitch mix is something that has staying power in the modern era launch angle baseball of 2020. Kennedy only being signed for one season with a high salary should help to limit the acquisition cost for the Sox. Kennedy's ability to close, which he demonstrated last year, would prove to be valuable and give this club another option to pair with and provide insurance for Alex Colome. This is the type of low risk, high reward move the Sox should be making if they want to play and win meaningful games in 2020.
---