Happy Monday!
With the holiday season in the books, we introduce to you today one of our new weekly features at On Tap Sports Net, a weekly Q&A session with our readers and listeners.
We'll begin collecting questions for the weekly column on Friday afternoons and wrap it up on Sunday night with the column dropping on Monday.
However, feel free to shoot us questions all week on social media using the hashtag, #OnTapMailbag.
For the weekly column's debut, we left the conversation open to all Chicago sports teams. Enjoy, and join the discussion in the comments and on social media.
---
"Realistic expectations for the Bulls down the stretch this season?" – Jonnie Nonnie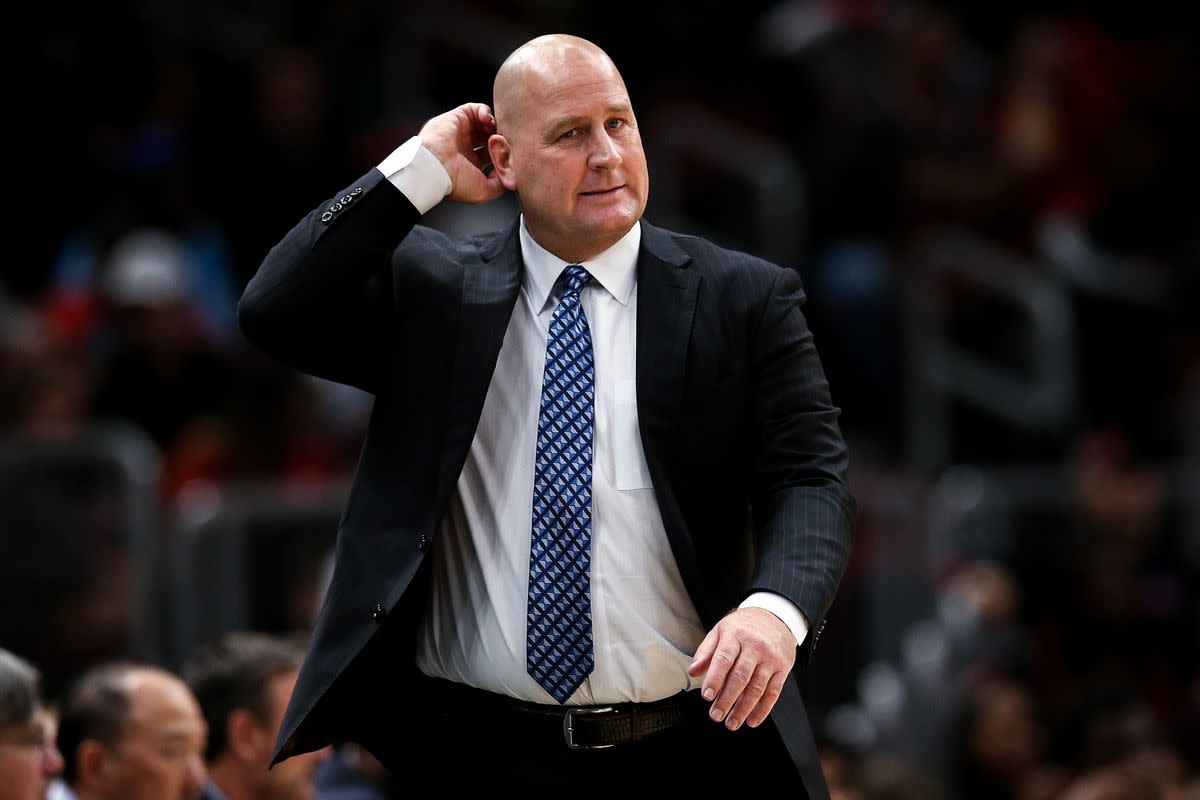 With the Bulls checking in at 13-23 this morning and tied for the 10th seed in the Eastern Conference, there's really nothing in the way of optimism from where I sit when it comes to the Bulls this season.
Removing the Gar Forman and John Paxson from the equation and simply sticking to the existing product on the floor every night, we have a team without a direction. Zach LaVine is scoring in bunches and carrying the group on most every night, but that's not going to be enough.
Jim Boylen refuses to allow Wendell Carter Jr. to play to his strengths, the team lacks depth, and after a hopeful bounce-back month of December, who knows how long Lauri Markkanen will be sidelined with the ankle injury.
There's talent on this roster, but until Boylen is gone, the Bulls are going to look like what we've seen through the first 36 games of the season. Quite a shame, because I was really optimistic about this club taking the next step heading into the season.
---
"Who will be the Bears' next offensive coordinator?" – Aaron Parpart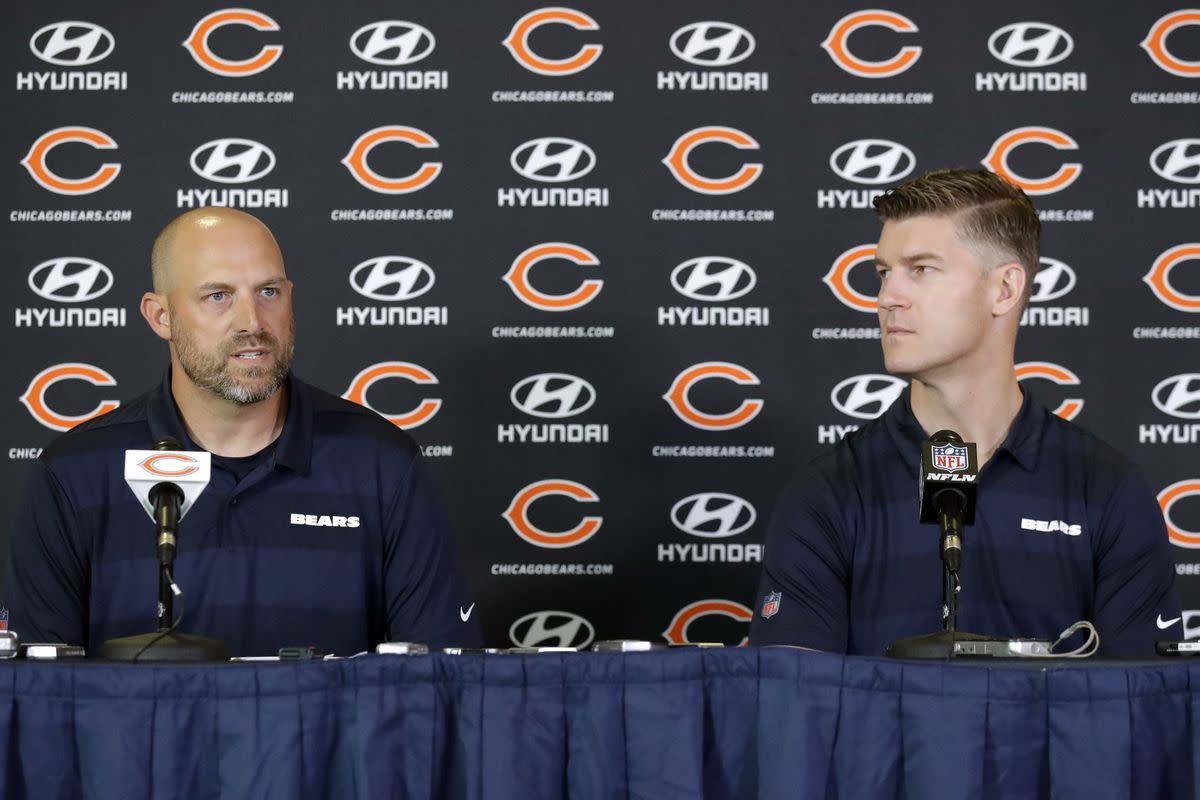 I haven't heard much about "who" the next offensive coordinator will be, but it really doesn't matter where their search ends if Matt Nagy refuses to relinquish play-calling duties in 2020, or at least attempt to scheme his play-calling around the strengths of his coordinators and players.
When I think about the direction they should go, or maybe more particularly how they got here, what really sticks out to me is the support and praise that guys like Olin Kreutz and Quentin Nelson have bestowed upon now-former Bears' offensive line coach, Harry Heistand.
Nagy, by all indications, had one of the best offensive line coaches on the planet —tasked with building the run scheme — handcuffed by his reluctance to go outside of his scheme and play-calling philosophy.
If Nagy doesn't change the way he operates, he might as well not even hire an offensive coordinator, as he's essentially the de facto coordinator himself at this point.
---
"What type of season by [Dylan] Cease should be viewed as a success?" – David Kaiser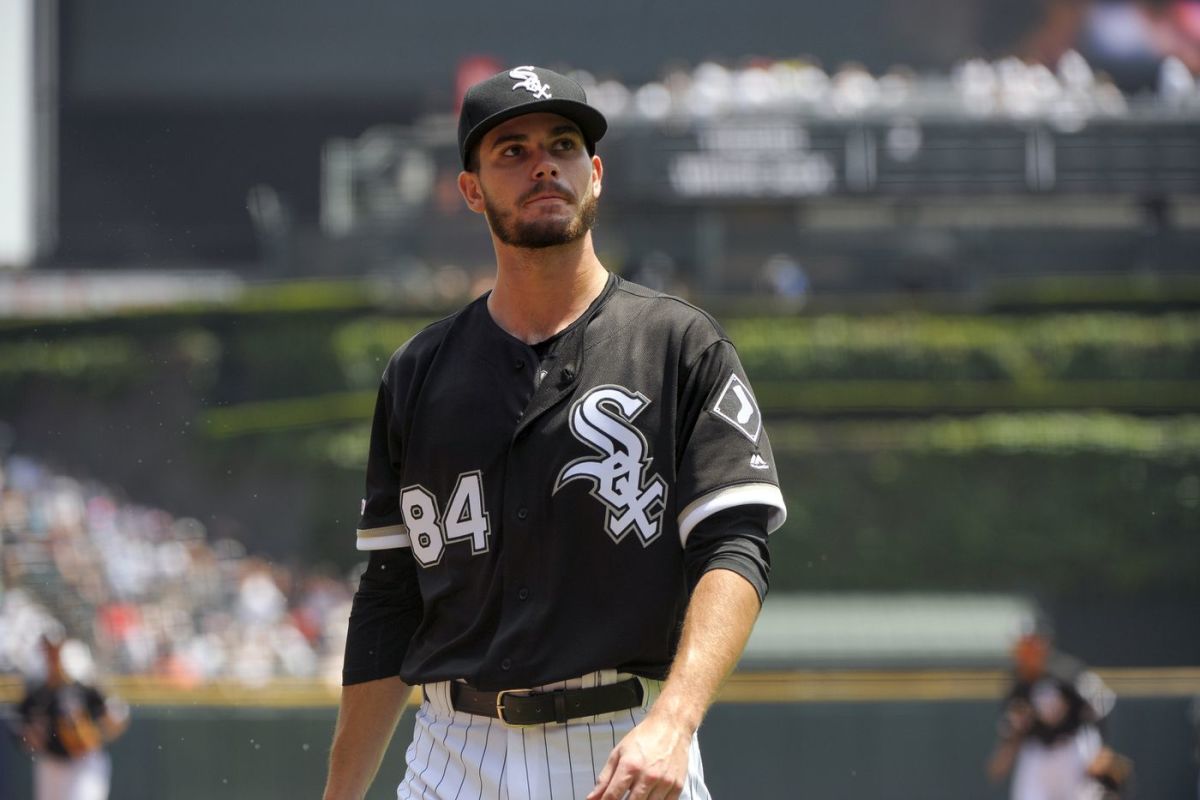 Heading into his first full season at the major league level, the most important thing for Dylan Cease to conquer is his ability to command the strike zone.
When Cease is on, his offspeed pitches are filthy, and his fastball has the heat to generate swing-and-miss results when located at the top of the strike zone. When he's off, he works himself into deep counts, which effectively eliminates the use of his secondary pitches.
Seeing Cease pitch deeper into games and limiting his walks in 2020 will be the key in taking that next step toward unlocking his massive potential.
---
"Who would win a Chicago mascot fight to the death?" – Tin Tidwell
This is a two-horse race right now, with the king of mascot swagger, Benny the Bull pitted against Tommy Hawk, who as you'll see in the video below has been known to — in the words of Bobby Boucher quoting Captain Insano in The Waterboy — "open a can of whoop ass."
For me, it's Tommy Hawk with Benny the Bull finishing a close second in this one.
---
"Mock a trade for Starling Marte and [Keone] Kela and tell me why it's not the perfect fit for this team." – Joey Doughnuts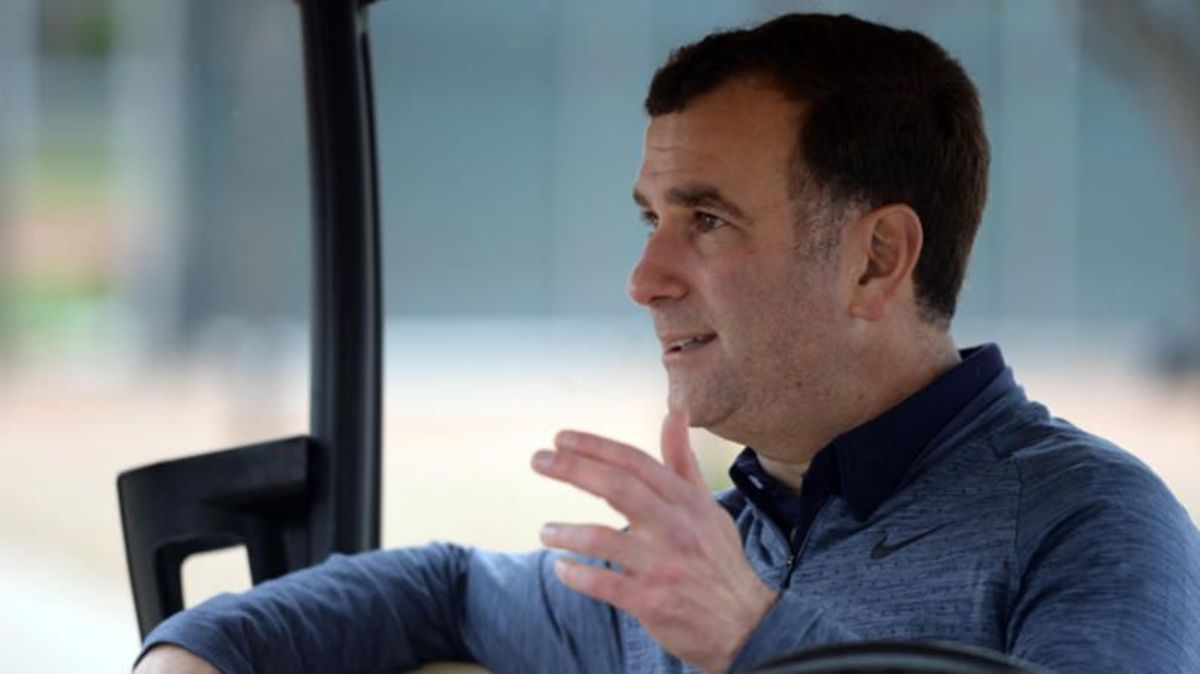 Starling Marte, 31, would give the White Sox an everyday right-fielder (better than what Mazara currently brings to the table), who is making $11.5 million in 2020 with a $12.5 million team option in 2021.
Kela, 27, has been solid for his entire five-year career with Texas and Pittsburgh, posting a 3.23 ERA over the course of 214.2 innings of work, but he is a free agent after the 2020 season.
This deal would likely cost the White Sox Nick Madrigal to start, and then a pair of second-tier minor league prospects.
Madrigal is set to take over at second base at some point in 2020, so by flipping him in this deal, you are upgrading right field and the bullpen by sacrificing the potential long-term answer at second base.
It's a matter of preference, but in the end, I personally think that it's easier to give Mazara a shot in 2020, keep six years of Nick Madrigal and any other prospects lost in this deal, and replace Mazara next winter via free-agency if he doesn't work out.
---
"When do you expect the PA and NFL to settle on a new deal?" – Lucas Perfetti
That's a tough one. It's hard to gauge exactly where the NFL/NFLPA labor negotiations are because they've been pretty mum as far as making information public during the season goes.
NFL.com reporter Tom Pelissero reported that the two sides were having in-season conversations as recently as October, and you can read more about the specifics in his story, here.
---
"Should we be worried that Edwin Encarnacion hasn't officially signed yet?" – Vance Lubben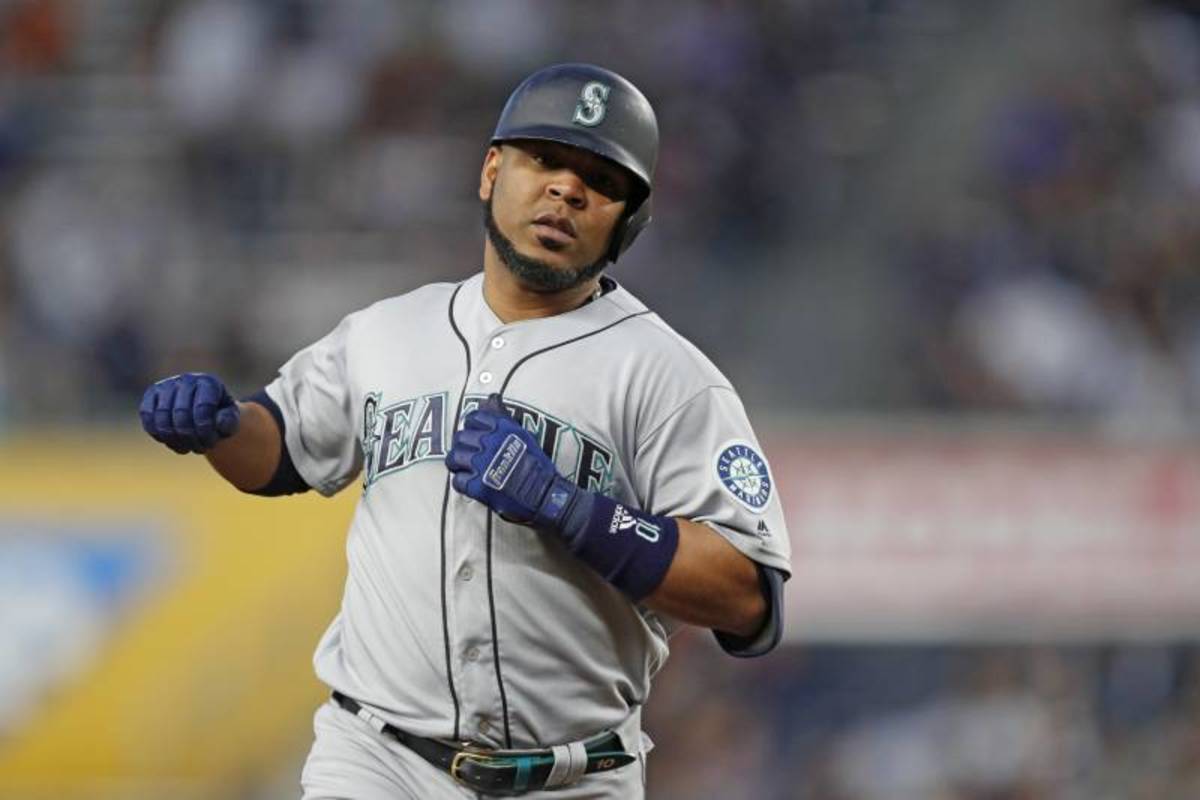 I wouldn't worry about it at all. I'd imagine that the hold-up on the signing becoming official has more to do with a combination of Edwin dealing with the passing of his father over the holidays, and possibly even 40-man roster decisions.
"Oscar Luis Colas, and Nick Madrigal contract extension talks?" – Glenn Joseph Brophy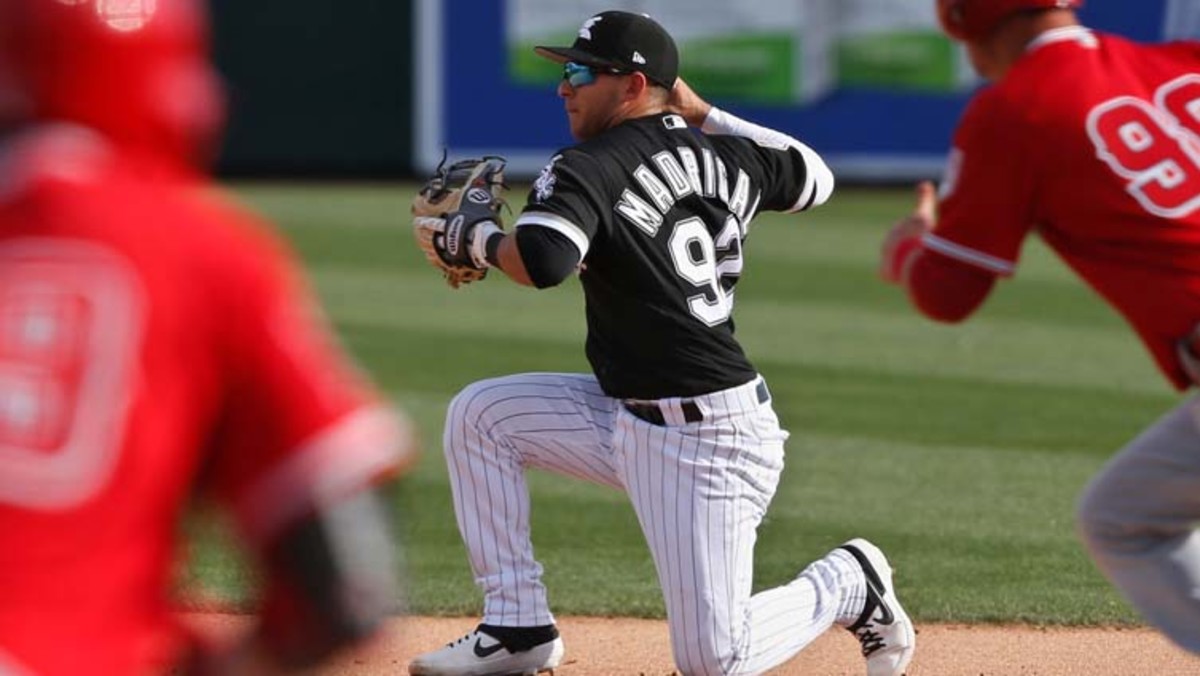 I'll hit the easy one first, which for me is the Nick Madrigal side of the question. I don't believe that Madrigal is going to be the next to get an Eloy Jimenez/Luis Robert-type extension, and I would even bet that he doesn't get one at all.
There's no rush to lock Madrigal up, as he's likely to be in Charlotte into June anyhow. He's behind the timeline that Luis Robert would have been on had the two sides not reached a negotiation, and I would imagine that extending Yoan Moncada has to be priority No. 1 moving forward, with Lucas Giolito being right behind him on that list.
Madrigal is going to be a solid ballplayer for the White Sox, but he doesn't have the same superstar potential that guys like Jiménez, Robert and Moncada possess.
At this point, Colas needs to establish residency in a country outside of the United States and Cuba before petitioning for free-agency with Major League Baseball, and then decide whether he wants to sign during the upcoming international signing period, which opens on July 2, or wait for the following period in July of 2021.
However all that shakes out, Colas' will garner plenty of interest given his ability to play all three outfield positions and pitch. His reported 95-mph fastball is above the major league average for left-handed pitchers, and he can also play first base.
Right now it's simply too early to try to forecast where he lands.
---
"Any potential trade for a bullpen arm news since the market is looking pretty dry?" – Michael Balnis
There's been nothing of any substance reported on the trade front for the White Sox, but we all know that they make a point of operating under the radar when it comes to talent acquisition. A trade seems more likely with the market for relievers drying up.
Steve Paradzinski had a pretty intriguing trade scenario regarding converted Kansas City Royals reliever, Ian Kennedy, in a column last week that I would highly recommend everyone giving a read to.
You can check that out, here.
---
"What would a potential trade for Kris Bryant look like, as far return value is concerned for the Cubs?" – Jason Zuklic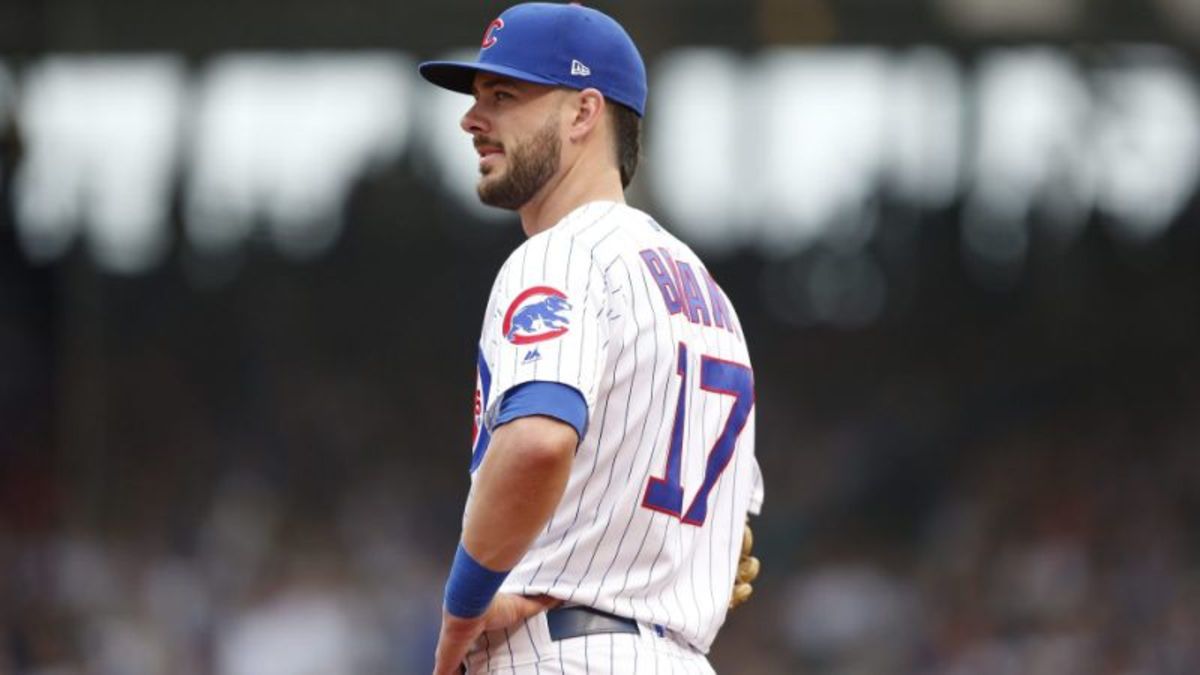 It's hard to say exactly what a return will look like with the service time grievance still up in the air at the moment, but the consensus at this time is that Kris Bryant will likely lose his case and the Cubs will control Bryant until the end of the 2021 campaign. For argument's sake, we will use that scenario today.
With that being said, the Cubs reported asking prices are sky-high, as they know that the difference between retooling in 2020 and 2021 and blowing it all up hinges on the value extracted from trading stars like Kris Bryant and Willson Contreras.
I've seen the Nationals mentioned as potential suitors for Bryant to replace Anthony Rendon, who signed a long-term deal with the Los Angeles Angels last month, but if Josh Donaldson doesn't return to Atlanta, I see the Braves as a team with the need and assets to make this deal happen.

Atlanta sends the Cubs what they need more than anything, pitching, in Max Fried and Sean Newcomb. Ender Inciarte takes over as the everyday centerfielder and leadoff hitter for the Cubs, while Atlanta replaces Josh Donaldson with two years of Kris Bryant at third base.
---
That's it for this week!
Be sure to join the discussion next week by sending us your questions on social media using the hashtag, #OnTapMailbag!
---