Over the course of the last month, it feels as if the entire fanbase has been waiting for the Cubs to make a blockbuster trade. Most of these rumors have revolved around three-time All-Star and former MVP Kris Bryant, which isn't surprising due to his representation of Scott Boras and his impending free agency in likely two years (depending on how the service time grievance is resolved). I previously wrote about why trading Kris Bryant slams the competitive window abruptly shut in the short term and also does not guarantee the Cubs will be better off in the long term. Although trading Bryant would likely not be a wise decision, there is an All-Star on the team the Cubs should trade, and that All-Star is Willson Contreras.
While I'm sure most fans will ridicule that idea due to Willie being a fan favorite, you have to weigh the pros and cons without bias. There are many reasons why trading Contreras benefits the Cubs not only in the long term but also allows the organization to continue to compete at a high level in the short term.
First off, let's talk about Willie's performance on the field and how it equates to a remarkably high trade value. At the plate, Contreras has arguably the best bat of any catcher in MLB. In 2019, he had a wRC+ of 127 and an OPS of .888, both good for second among catchers. These numbers are even more impressive because he accumulated these stats while battling a hamstring injury for half the season, which is not an easy injury to deal with for any player, let alone a catcher. An elite hitting catcher is one of the hardest skill sets to find in baseball, which is why Willie's services have been in such high demand as the Cubs continue to shop him this offseason.
Additionally, Willie is far and away the best athlete of any catcher baseball, and this one's not close. How many catchers do you know of that have the athletic ability to also play third base and both corner outfield positions? The answer is zero. This versatility, in addition to his elite bat and ability to throw darts all over the diamond, makes his baseball ability practically unparalleled by any other catcher. To increase his value even more, Willie is still in the arbitration phase of his contract and does not hit free agency until 2022. This means he is cost-controlled. Couple this cheap contract with his baseball ability and you have a guy worth a king's ransom on the trade market.
I'm sure at this point you're thinking that 'yes, Willie is valuable on the trade market, but how is that any different than Bryant?' I'll tell you why. Regardless of what any preconceived bias may tell you, Contreras can be marginally replaced given the Cubs' current roster, and Bryant cannot. This is because Victor Caratini, the Cubs backup catcher the last three seasons, is far and away the best backup in baseball and would probably start on 20 MLB teams. He finished 11th in wRC+ at 108 and 12th in OPS at .794, which are numbers no other backup is even close to replicating. Also, Caratini is middle-of-the-pack in terms of framing, which is a huge upgrade from Contreras, who is among the bottom of the league. I'm by no means stating that Caratini is a better catcher than Willie, but if you could trade Willie to improve other parts of the roster and move the best backup catcher in baseball to the starting position, doesn't that make the overall components of the team better? That's a rhetorical question, because it unquestionably does.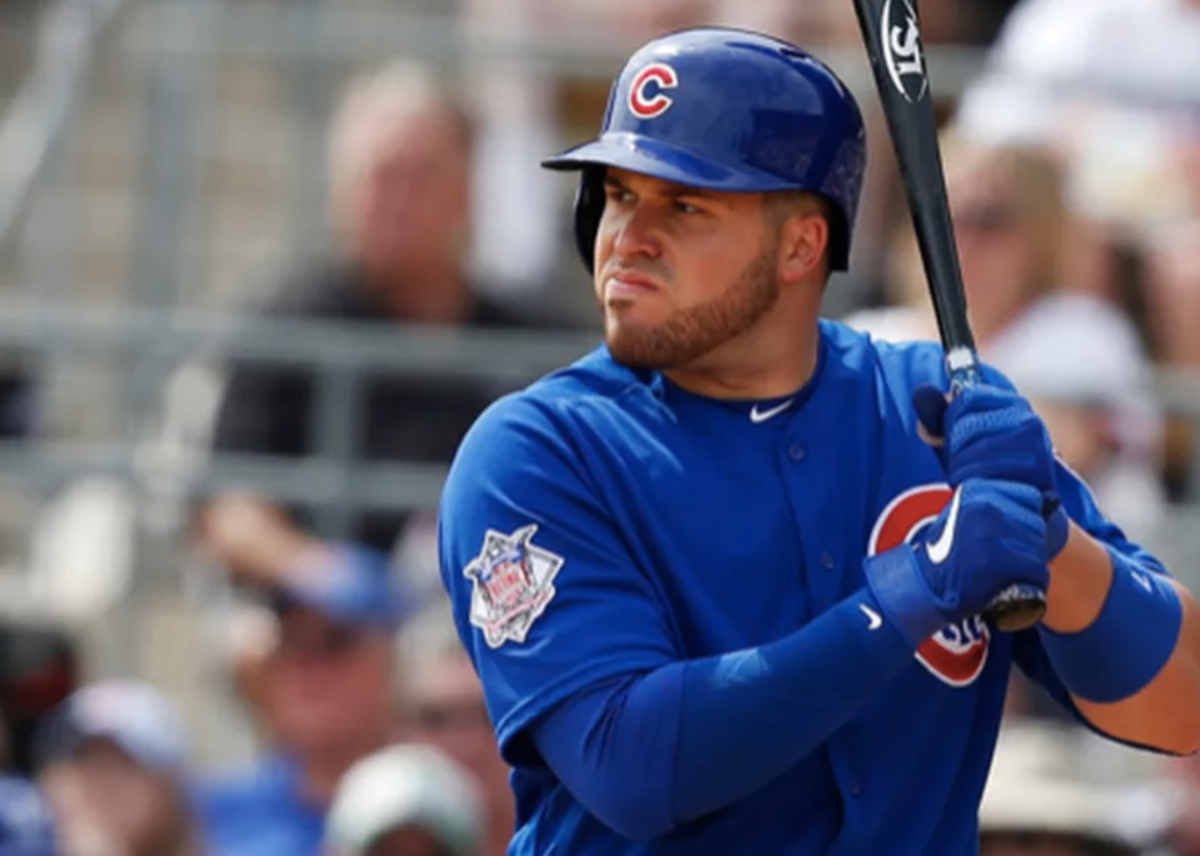 Not only can Willie be replaced in the short term with Caratini, but there's also promise in the farm system that suggests the Cubs are set at catcher for the future. Overall, let's be candid, the Cubs' farm is extremely average (at best). However, if there's one position it is loaded at, it's catcher.
The organization's top prospect, Miguel Amaya, is a catcher, and there are two more catchers among the Cubs' top 18 prospects. While it's too early to tell with the other two prospects, as they are not projected to be called up until 2023, Amaya is estimated to make the show during the 2021 season. He projects to be highly effective both offensively and behind the plate and continues to improve his skill set, as evident by his numbers in the Arizona Fall League. Of course, there's always a chance prospects don't pan out and there's absolutely no certainty that Amaya or any catching prospect in baseball can replicate Contreras' ability. However, that's not the point. The point is that the Cubs are much more able to replace Contreras in the long term than Bryant, and it's not close.
The last point I'll make as to why the Cubs should trade Contreras is his injury history. He's been very injury-prone over the years and, while this is not means to trade him in and of itself, it adds to the list of points mentioned above. It's also worth noting that these injuries will only increase as he ages. It's a long way away, but whether or not the Cubs want to sign Contreras, a 31-year-old catcher, to a long-term deal in 2022 is something the organization should think about. If the answer is no, which it probably should be, they should consider trading him now so they can receive value in return that not only makes the overall components of the roster better in the short term (as explained above), but also extends the competitive window, which has evidently been priority number one with the Cubs' front office this offseason.
If I'm going to be honest, I advocate trading neither Kris Bryant or Willson Contreras. What type of fan wants their homegrown, All-Star players traded when they're at the peak of their prime in the middle of a so-called 'World Series' window? Nobody would. But that's not relevant given the current state of affairs of the Chicago Cubs. Theo Epstein and Jed Hoyer are operating under a budget and are trying to cut salary to get under the luxury tax for next season while simultaneously trying to extend the competitive window. To achieve this, trading Bryant or Contreras does make sense. It's not ideal, but that's the reality of the situation. And once Kris Bryant's service dispute is resolved, prepare yourself for a flurry of Cubs moves and a potential blockbuster trade.
---