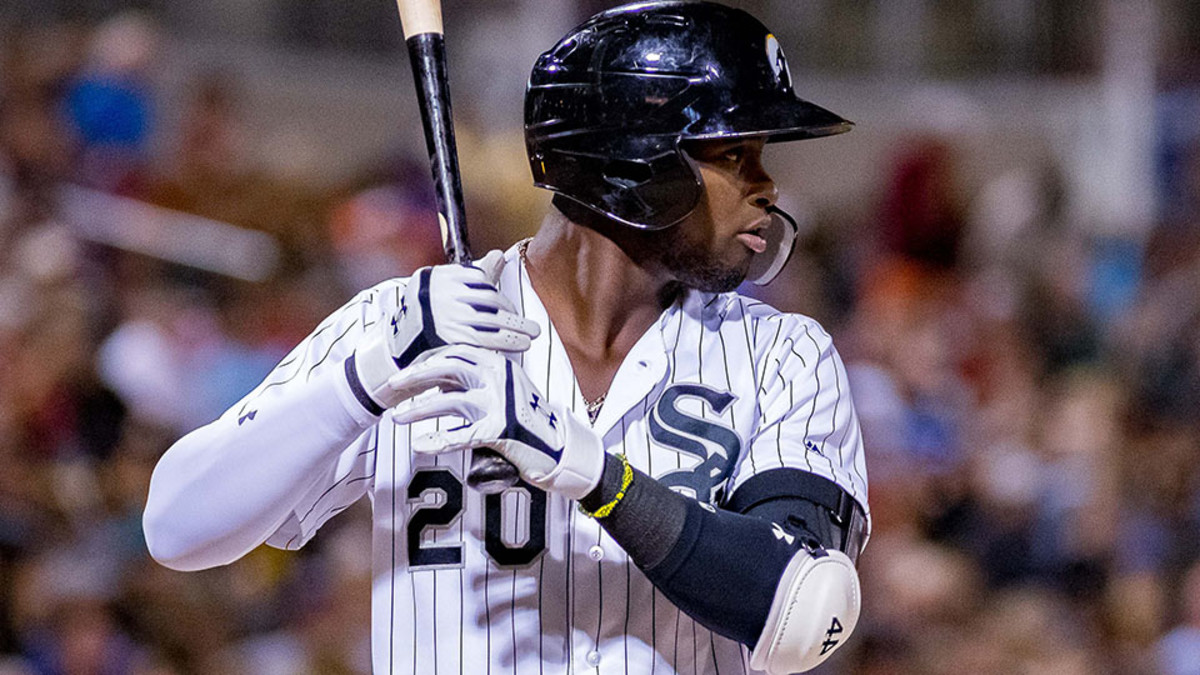 This afternoon, MLB Pipeline released their updated top 100 prospects list. Four White Sox prospects made the cut, and all four of them are expected to be major pieces of the roster going forward.
The skilled outfielder has had plenty of hype surrounding him ever since the White Sox signed him in May of 2017. Over 122 games across three levels of the Sox farm system in 2019, Robert slashed .328/.376/.624 and tacked on 32 home runs and 92 RBIs. He signed a six-year, $50 million deal with the club earlier this month, meaning he will be manning centerfield at 35th and Shields on Opening Day barring any injuries.
The White Sox 2019 first-round draft pick (third overall) was touted as the best pure hitter in last year's class. He won the Golden Spikes Award during his sophomore season at Cal and slashed .374/.495/.688 with 50 home runs and 163 RBIs over the duration of his three-year collegiate career. The now-top first baseman prospect in all of baseball played just 55 games in the White Sox farm system down the stretch in 2019, so he is not expected to crack the Major League roster until 2021.
Kopech missed the entire 2019 campaign because he was recovering from Tommy John surgery, so he still has not graduated from prospect status despite already getting a taste of the big leagues. During his brief four-game stint on the South Side in 2018, he posted a 1-1 record, 5.02 ERA, 6.16 FIP, and 9.4 K/9. Though he will be full-go when Spring Training rolls around, White Sox management has made it clear that they are going to be cautious with Kopech's comeback trail, which most likely means the hard-throwing righty will spend some time in the minor leagues to begin the 2020 season.
The White Sox selected Madrigal fourth overall in the 2018 MLB Draft mainly due to his ability to get on base at an outstanding clip. The second baseman out of Oregon State lived up to that expectation during his first full year in the minor leagues in 2019, as he slashed .311/.377/.414 with 44 walks and just 16 strikeouts over 120 games. Madrigal is expected to make his way to the Major League roster at some point in 2020, but he will likely need some more seasoning in the minor leagues before getting the call.
---