Ah, Super Bowl Sunday, America's greatest unofficial holiday. Wings are lathered in various sauces. Pizzas have been ordered. Beers have been cracked. You and your closest friends and family are all together to watch the single biggest sporting event of the year.
Even people who don't like football tune in. It's un-American to not watch the Super Bowl. Not interested? I hear Canada is nice, get out. Every single fanbase can enjoy this game, even if their team is not playing. That is the great thing about Super Bowl Sunday. We all tune in, pick a team to root for, and we have fun.
However, things might get a little testy for Chicago Bears fans this Sunday. Andy Reid and his Kansas City Chiefs will be suiting up for Super Bowl 54, and that puts Bears fans in dangerous waters. You know it's coming. Wherever you are and at whatever Super Bowl party you attend, some jackass is going to look at you and say "You know the Bears could have had Mahomes?"
This will probably come after the star quarterback makes some incredible throw that Mitchell Trubisky can only dream of. Believe you me, Bears fans are well aware that we could have had Mahomes. But thank you, Chad, for the reminder and originality. Now, kindly go sit in the corner and don't speak to me ever again, champ.
You know it's coming. There is a "Chad" at every single Super Bowl party. Chad will find you, and you need to be prepared. Do not, under any circumstance, take that abuse. You need to be prepared. 8-8 was bad enough, we aren't going to be brought to misery on a holiday. So, I present to you ten comebacks for "You could have had Mahomes."
10. Ketchup Lovers Have No Place in This City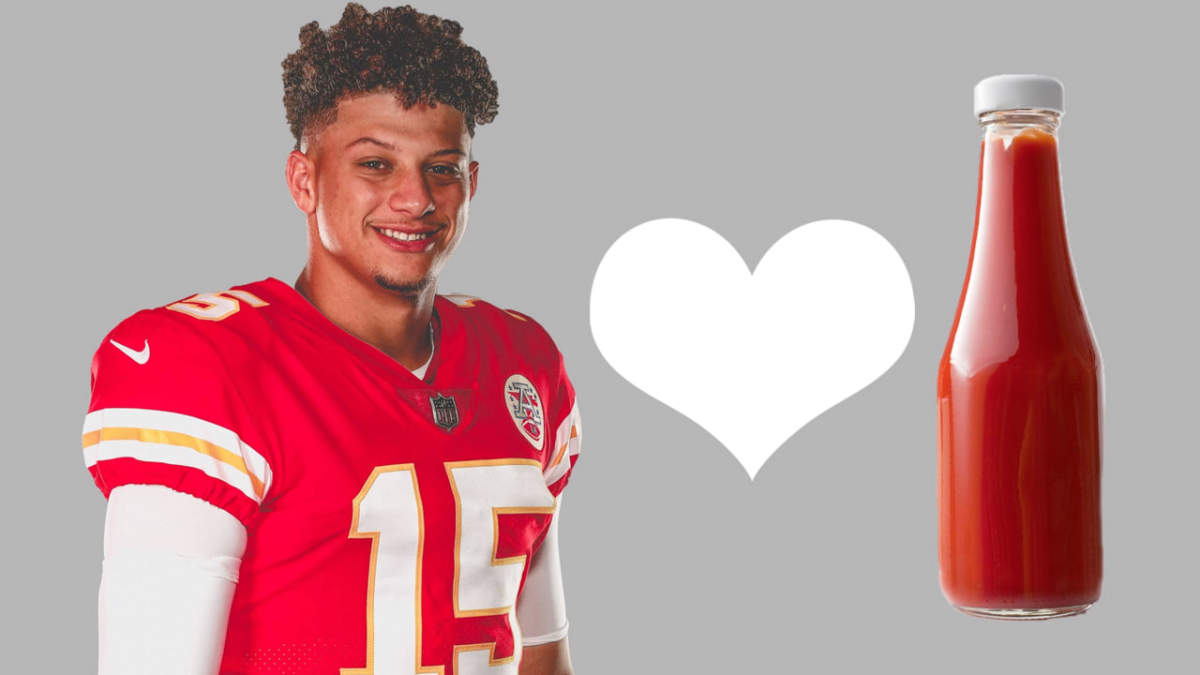 Ketchup is for children, and that is clearly what Patrick Mahomes is. This cat has admitted to putting ketchup on both steak and macaroni and cheese. Those two things should each be punishable by death.
Couldn't be my starting quarterback. Mitchell David Trubisky would never. Ketchup is a no-no in the great city of Chicago. We don't even put that shit on our hot dogs. You think we're going to let our QB put it on steak and mac and cheese? No shot.
9. Mahomes Couldn't Pull Off The Ditka Look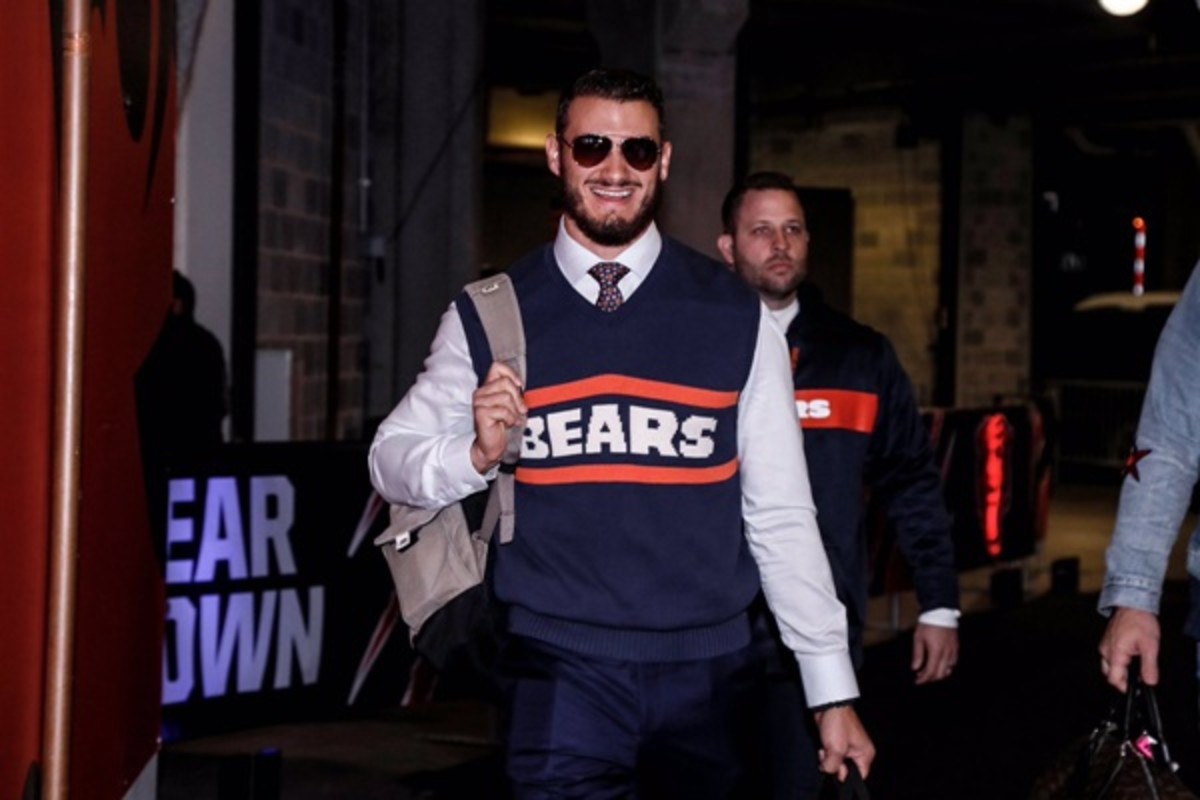 Call me when your quarterback has this much swagger. Trubisky gets it. When he met for dinner with Bears general manager Ryan Pace, Trubisky made a reservation under Jim McMahon. He also dressed as Mike Ditka for Halloween in 2018.
Is Patrick Mahomes dressing as Chiefs Super Bowl-winning coach, Hank Stram? Nope. Mahomes just doesn't get it like Trubisky does. The past matters and sometimes you need to live in it. But sure Mr. Mahomes, keep living in the present like a loser.
8. Red Targets Are Easier To Throw To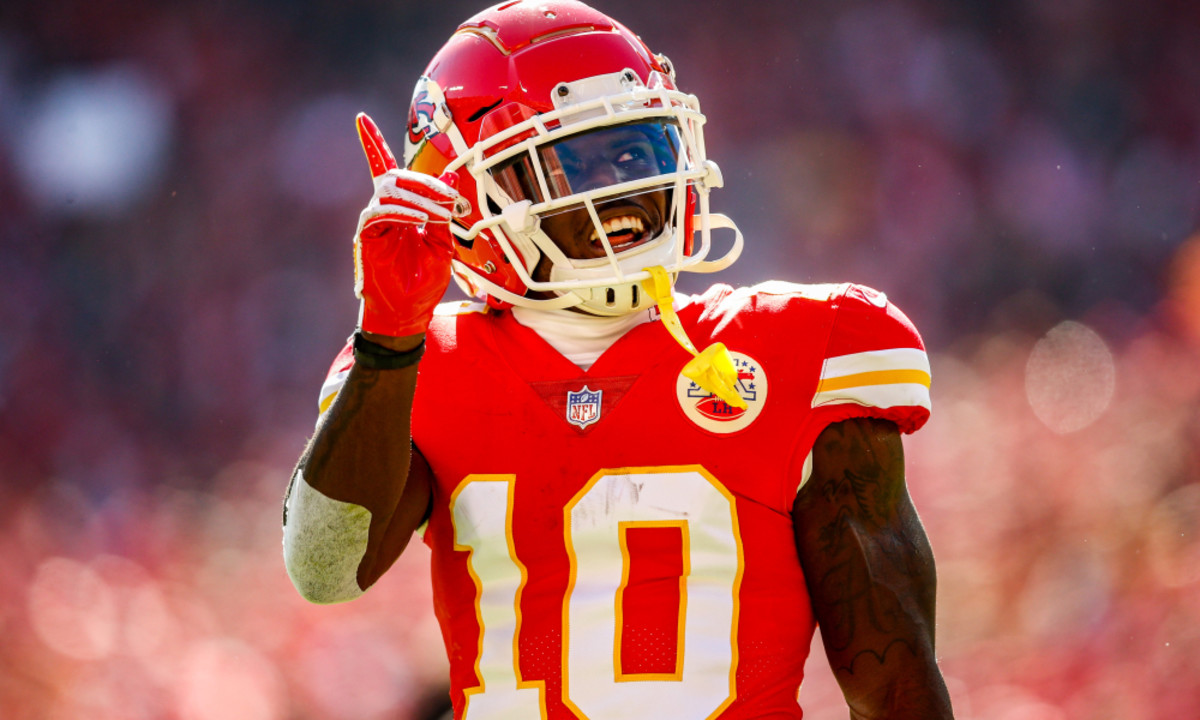 There's a reason bulls attack the color red. It sticks out like a sore thumb. Guess what, you put Allen Robinson and Anthony Miller in bright red jerseys and Trubisky would be racking up the touchdowns too.
That isn't the case though. Trubisky doesn't take the easy way out. His receivers dress in navy blue, which may as well be camouflage. There's a lot to be said for the guy who doesn't take the easy way out. Take notes, Patrick Mahomes.
7. But Did You See The Fourth-Quarter Drive in Minnesota?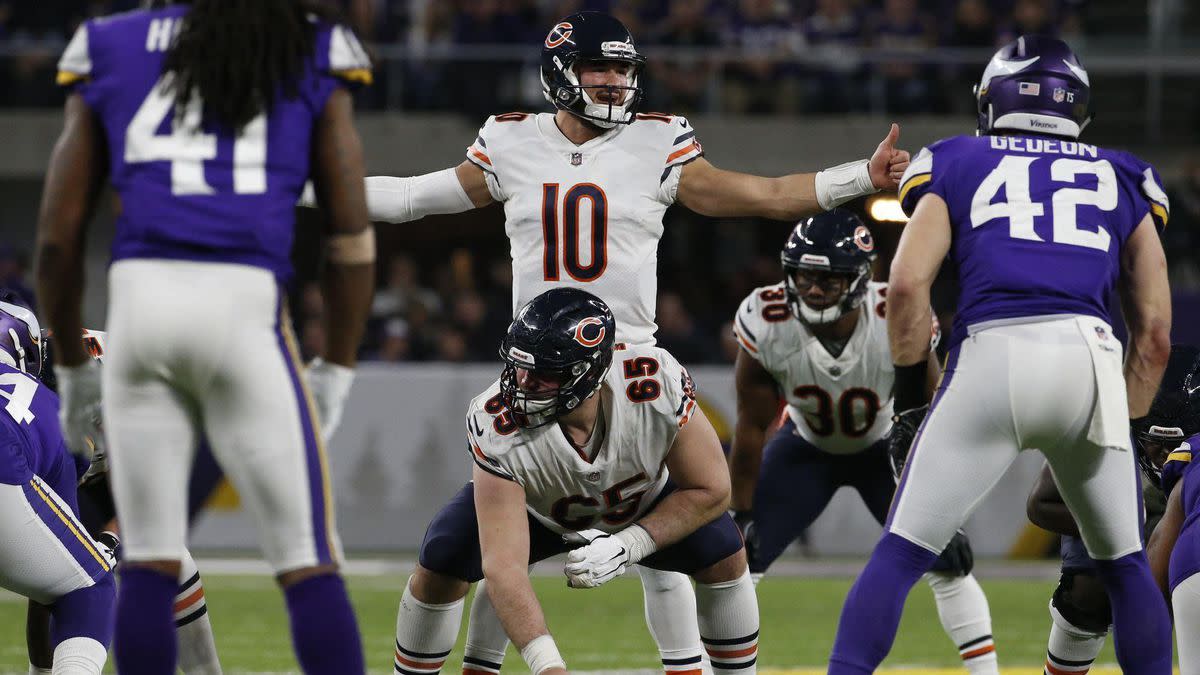 Fourth-quarter Mitch is alive and well. Who else would you want with the ball in their hands down late in the fourth quarter? Mahomes? Nah. Give me Mitch. Look what he did to the 10-6 Vikings in week 17.
Was Kirk Cousins playing? No, but honestly that was an advantage for Minnesota. We saw the future in this one as Mitch led the boys down the field and into the end zone for the big win. No, no, no, the Bears were not going to be under .500. 8-8, baby!
6. Mahomes Couldn't Handle Bear Weather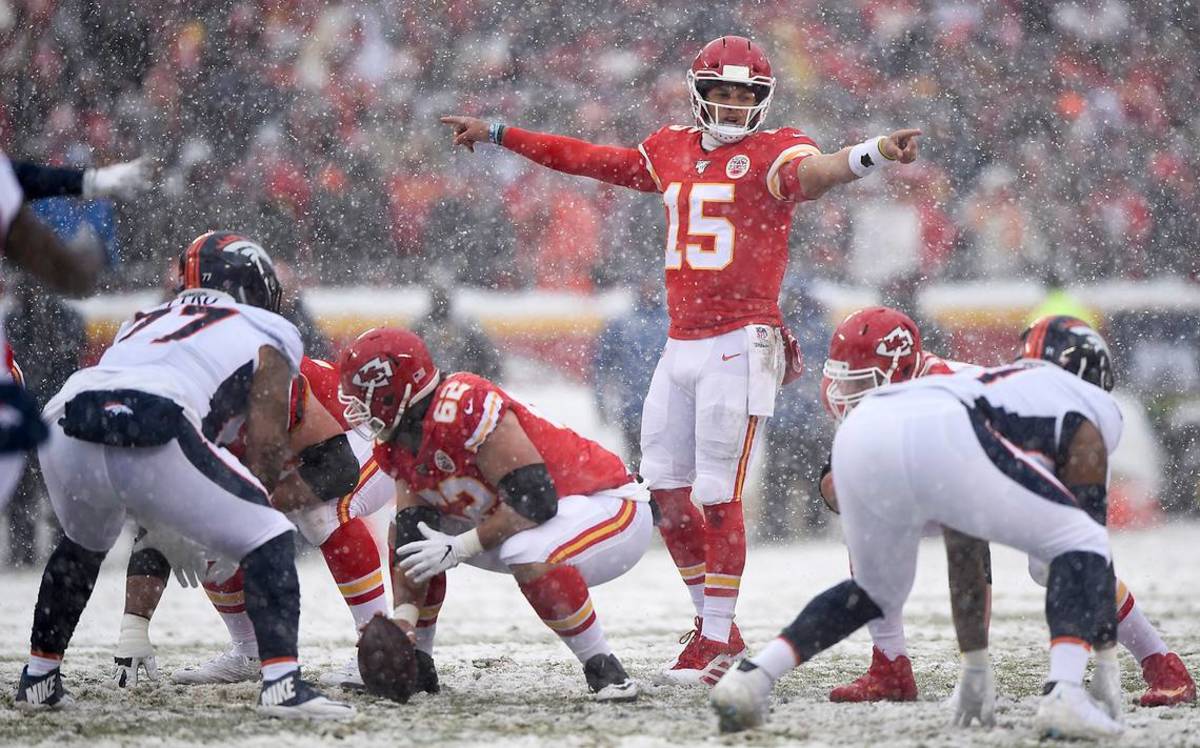 Okay sure, the 2018 AFC Championship Game was below 20 degrees and Mahomes put up 295 yards and three touchdowns. Big deal. Try that a Soldier Field, homie. Is Arrowhead Stadium right off of a lake? I didn't think so.
Patrick Mahomes doesn't know cold. Freezing temperatures in Kansas City aren't the same as Chicago weather. Ever heard of "Chiefs weather?" No, because it doesn't exist. You couldn't handle Bear Weather, Patrick.
5. The Browns Passed on Him Too!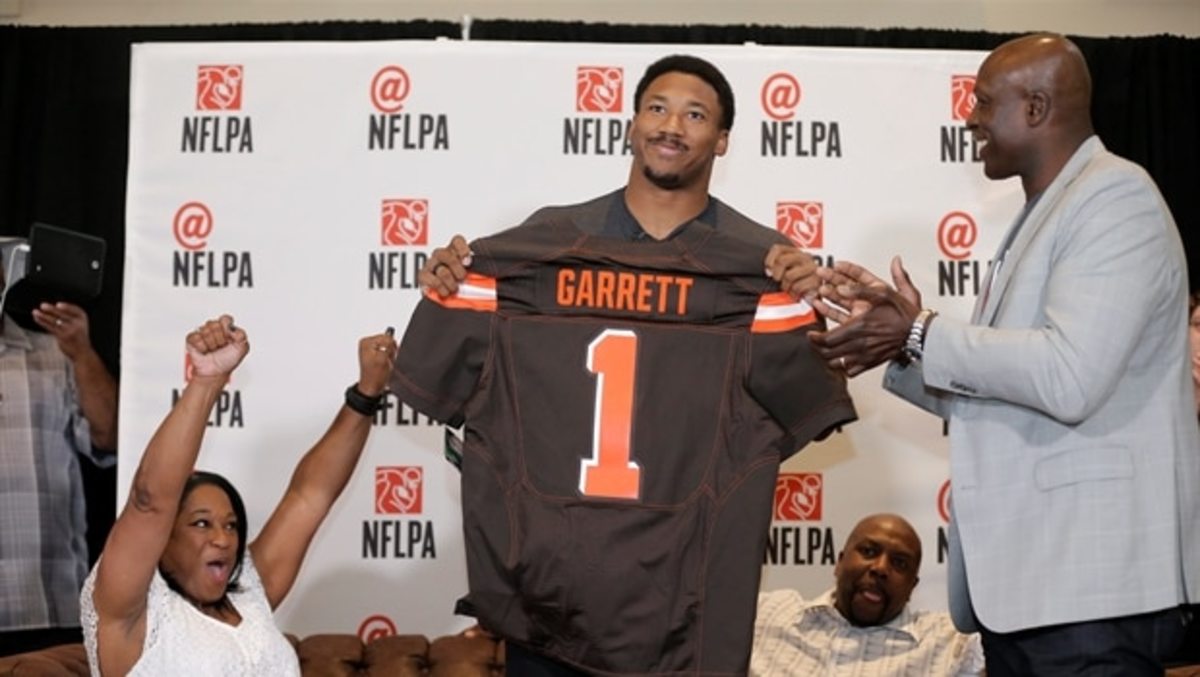 Look, if a model franchise like the Cleveland Browns missed on Mahomes too, it's probably not that big of a mistake. In fact, nine teams passed on the Chiefs' QB. The Browns just got some regular dude like Myles Garrett. He's a terrible quarterback. At least we have Trubisky.
Hell, Ohio's other football team passed on Mahomes too. In their defense, Andy Dalton is pretty solid, so they didn't even need a quarterback. That franchise is good at the position for at least 15 years. Sidenote: Why the hell does Ohio have two "professional" football teams?
4. Fifteen is a Wide Receiver Number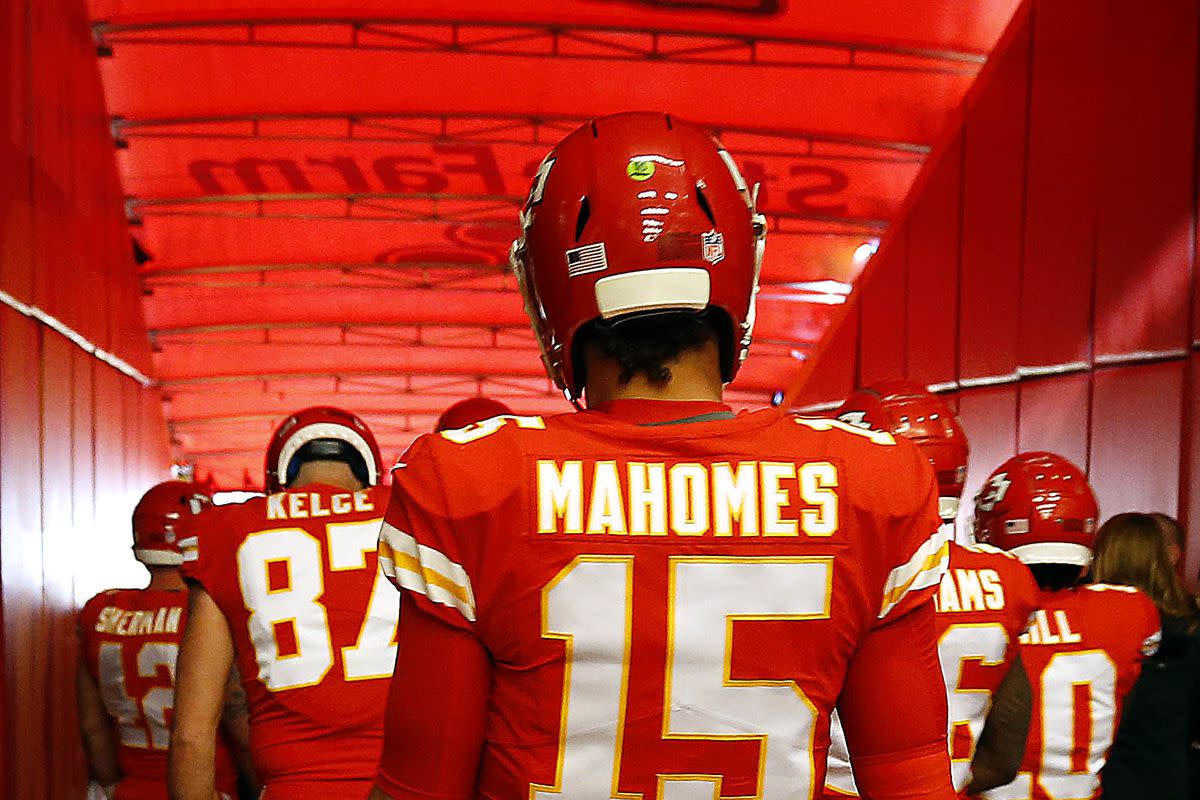 What number would Patrick Mahomes had even worn if the Bears had drafted him? He sure as hell wasn't getting 15, because wide receiver Josh Bellamy had that bad boy on lock.
Not to mention, why are NFL players still allowed to wear Brandon Marshall's number? He is possibly the Bears greatest wideout to ever put the pads on, and you know how the Bears are a franchise known for wide receivers. You want to take the QB who's trying to wear Marshall's number? I think not.
3. We Take Our Legends From North Carolina In This Town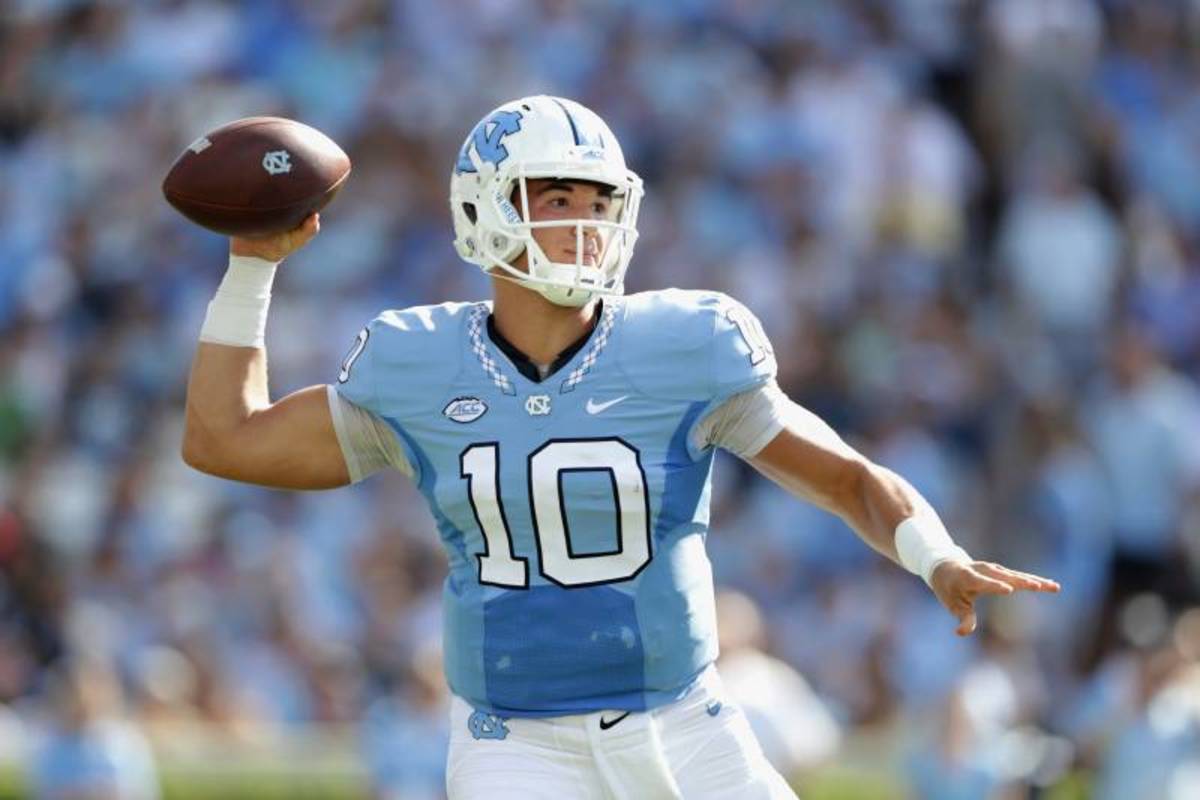 When you think of the University of North Carolina sports, you think of Mitchell Trubisky and then Michael Jordan. Jordan was taken by the Chicago Bulls out of North Carolina and he went on to have a pretty good career.
It worked for the Bulls, so why not repeat history? You think legends go to Texas Tech? Psssh. Texas Tech's school motto is "From here, it's possible." What the hell does that even mean? One great QB may have come from Texas Tech, but legends come from North Carolina. Give me Mitch.
2. Career Wins vs the Lions: Trubisky: 3 Mahomes: 1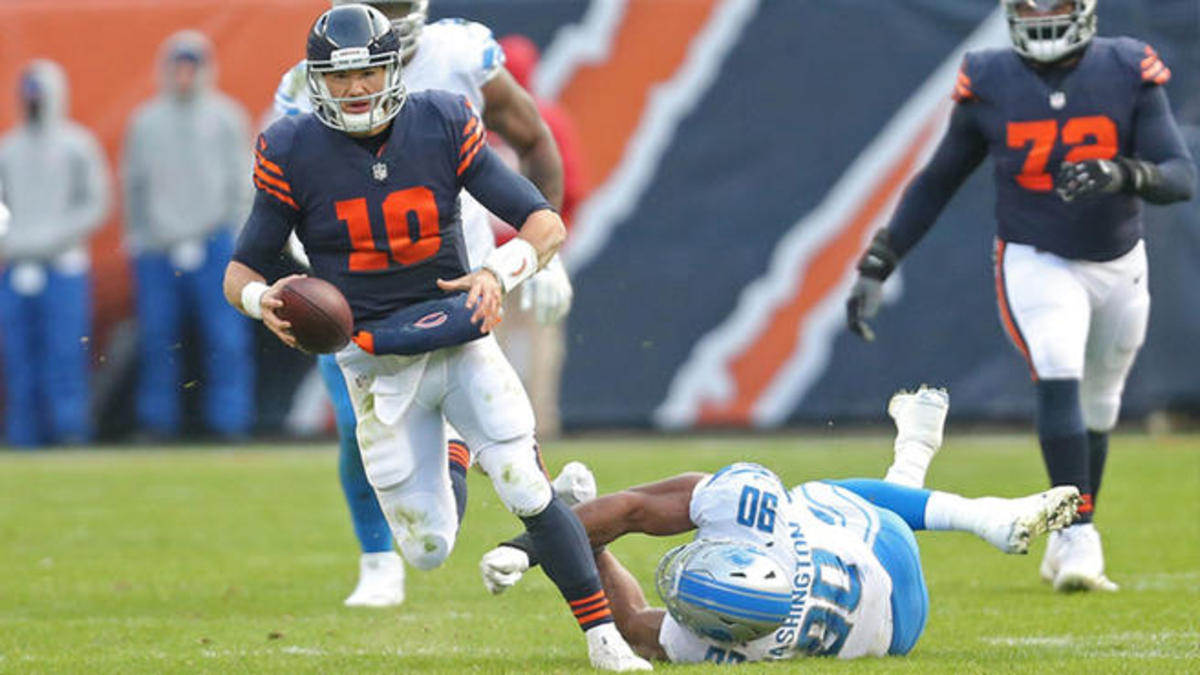 Sorry, but the numbers simply do not lie. When it comes to beating upper-echelon teams in the NFL, it starts with the New England Patriots, but immediately after them is the Detroit Lions.
The mastermind behind Bill Belichick and the Patriots defense, Matt Patricia, now coaches the Lions. Trubisky dominates Patricia. Not everyone can say that. Trubisky, however, can say he has taken down ol' backward hat three times. As for Mahomes, just a measly one. Loser.
1. The Bears Are Known for Defense and Mahomes Would Overshadow That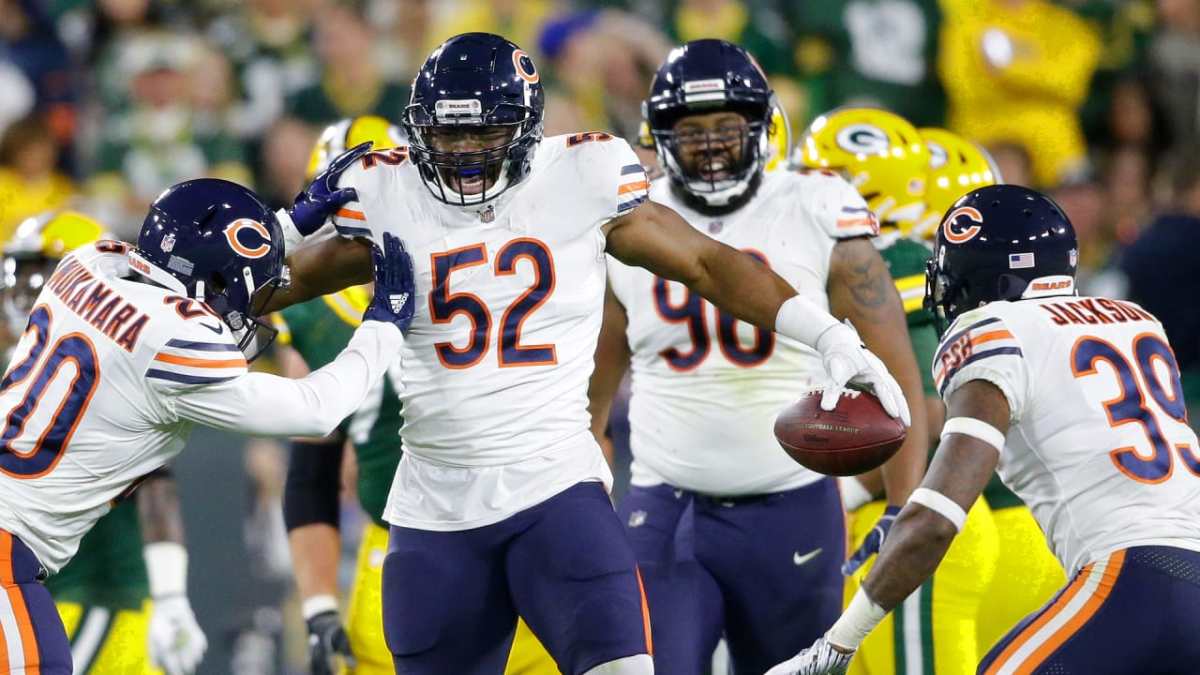 Dick Butkus, Mike Singletary, Brian Urlacher, Richard Dent, Khalil Mack. This franchise is known for its defense. "The Monsters of The Midway" doesn't have jack shit to do with the offense. The offense barely gets to hit people, so who cares?
Look, if we can't win with a mediocre QB and the greatest defense ever assembled, then what's the point? You should take pride in winning with sub-par QB play. You ever heard someone say "Quarterbacks win championships?" No, defense wins championships. Keep your good quarterback, that's not how we do it in Chicago.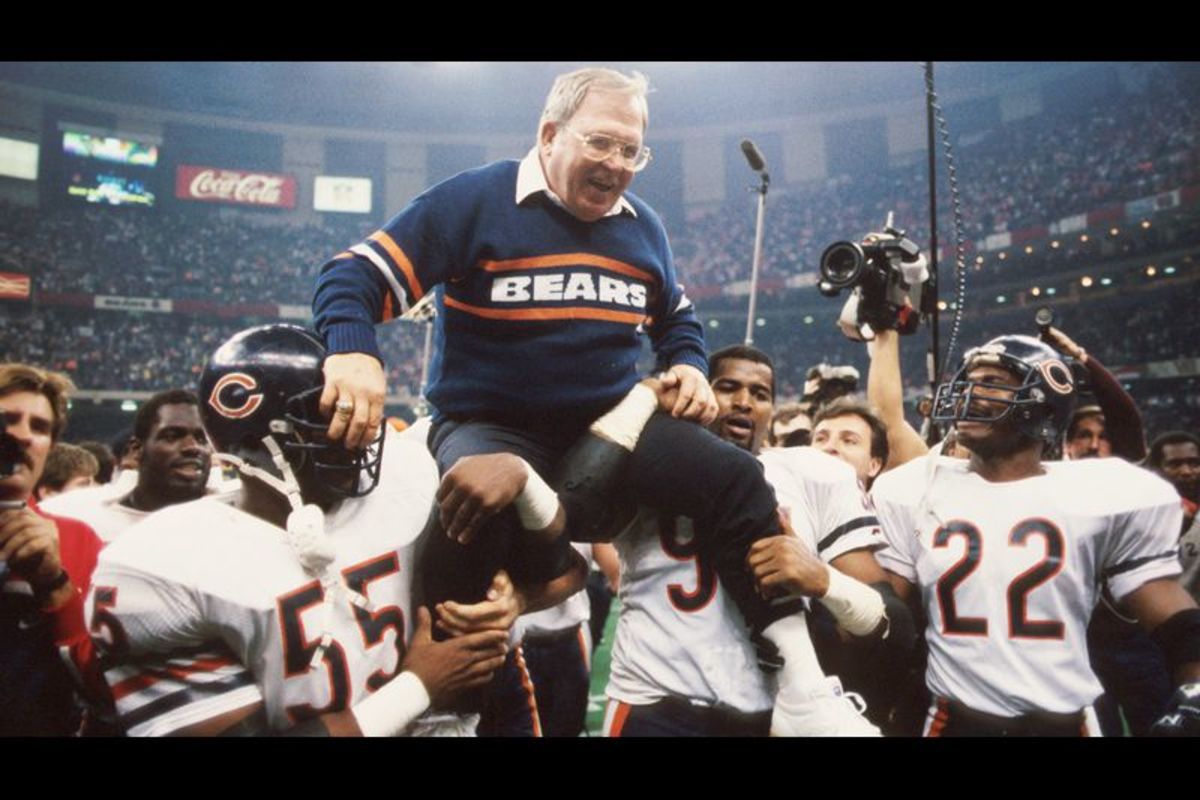 Chad won't know what hit him. Remember these comebacks. Don't let the trolls catch you off guard on Super Bowl Sunday. This is the biggest game of the year, so don't screw it up. Science says that these comebacks will increase in success more and more with each beer consumed. With these comebacks in hand, Bears fans can now peacefully enjoy the big game.
---