Picture Akiem Hicks, Eddie Goldman, and Leonard Williams on the same defensive line. That would be like typing in a cheat code. Remember watching Williams fall out of the top five in the 2015 draft? It was so close yet so far away. The Jets picked Williams sixth overall, and as we know, the Bears then selected Kevin White with the seventh pick. Fast forward five years, and now there is a possibility Williams hits the open market.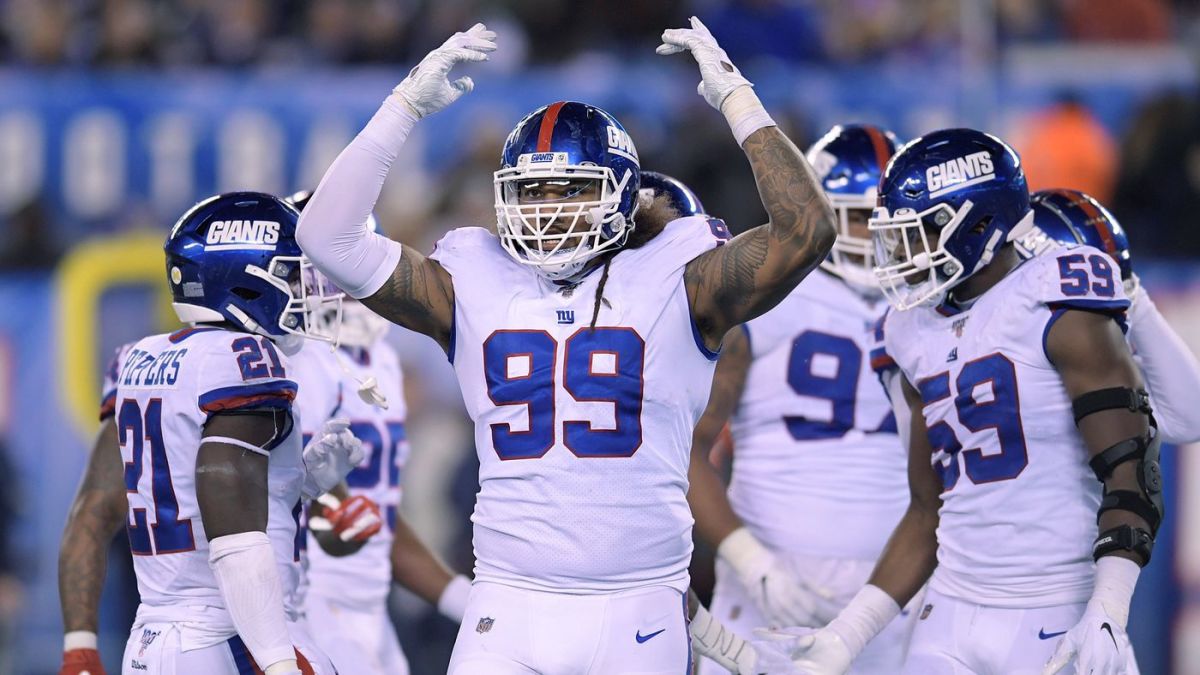 Here are the facts. Williams has made it clear he will walk away from the Giants if they don't pay him. He doesn't expect Aaron Donald money, but he believes he's a top-tier defensive lineman and should be paid as such. His market value is currently $8.2 million, but he is looking for more than that. Akiem Hicks is being paid $12 million for the 2020 season, which is a top-five contract. One can assume Williams is looking for a figure more in that range. The Giants gave up a 2020 third-round pick and a 2021 fifth-rounder for Williams. This throws a wrench in the system, but the Giants only have until the start of the new league year to extend him. If they do, that 2021 fifth-rounder becomes a fourth. It's hard to see a franchise giving up two picks for a player to use for less than half a season. My question is, why hasn't the deal been done already?
Williams had a steep dropoff in production after becoming a Giant. It's possible the Giants might have gotten cold feet and want to cut their losses. Williams is open to an extension with the Giants, but he's made it very clear he wants the Brinks truck. If Williams did hit free agency and Ryan Pace signed him, the Bears would be looking at a $35-$40 million defensive line. Pace would have to value Williams as he did Hicks in 2016.
The Bears already have a stout defensive line. Bilal Nichols is already a promising young talent, but Williams would take the unit to another level. Surrounding Williams with playmakers like Khalil Mack and Eddie Goldman would elevate his play and get him back to his 2016 production, a season in which he posted seven sacks and 68 tackles.
---