When pondering Bears' potential offseason moves, running back might not be the biggest need in free agency this year. However, the team could still look to add depth to the position. Currently, they only have three active running backs on the roster heading into 2020. With that fact in mind, they will definitely be searching for another addition this offseason.
This Bears' team could use a veteran to help fill out the depth chart at the running back position. 29-year-old backfield mainstay Chris Thompson could be an option to step in and fill that spot. He has spent his whole career with the Washington Redskins and it finally seems like they will be moving on from him after picking up Adrian Peterson's option.
Thompson is a versatile player who could easily fit into this Chicago Bears' offense. Throughout his career, he has a catch percentage of 74.6%. He would be able to help shoulder some of Tarik Cohen's workload, allowing both players to be fresh when called upon. Thompson and Cohen could form a dangerous duo coming out of the backfield or even when split out to receiver roles.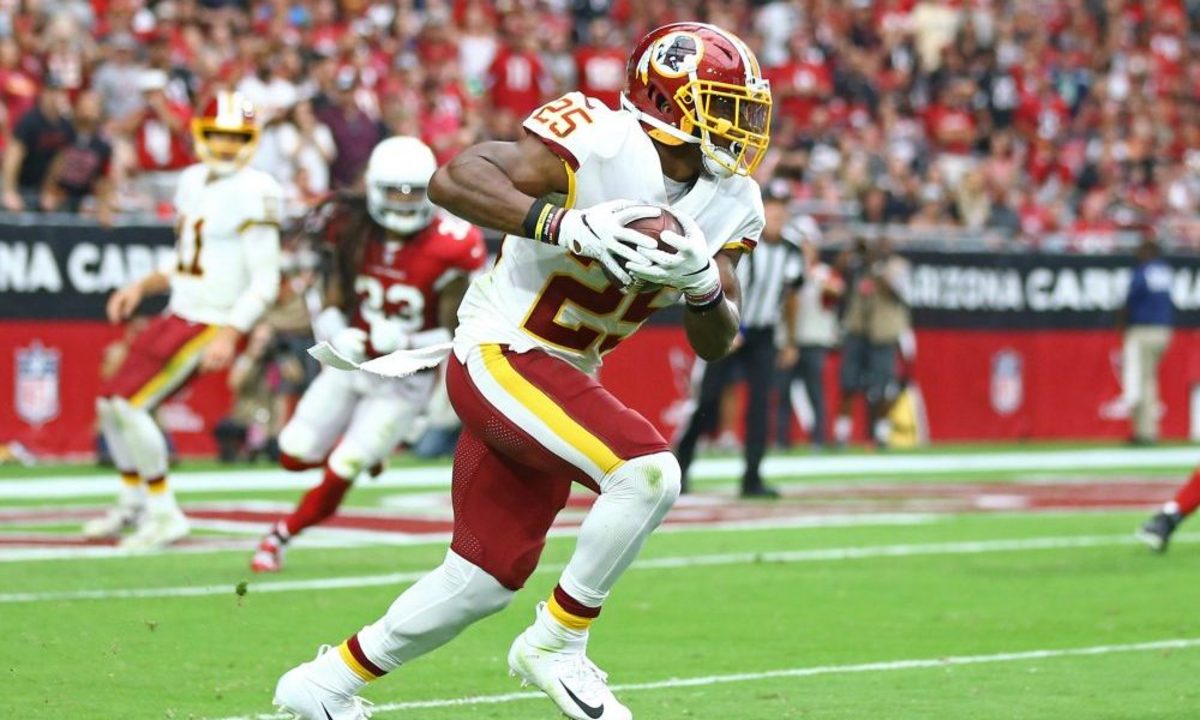 One area of Thompson's game that seems of goes unnoticed is his rushing ability. Over his seven-year career, he averages 4.8 yards a carry. The 2019 season was a bit of a down year, however, as he only averaged 3.7 yards per carry. Regardless, Thompson always seems to make the best of what he is given when the time comes.
His best season came in 2017 when he racked up 804 total yards from scrimmage. His production dropped in the following two campaigns, as he totaled 446 yards from scrimmage in 2018 and 516 in 2019. If he were to become a Chicago Bear, nobody would expect him to be a world-beater. Signing Thompson is a move the Bears should be able to make for a cheaper price due to his age. Most of the market will be looking for younger players in free agency and on draft day. Thompson's stability could help the Bears no matter what capacity he is used in.
For further commentary on the Bears' potential free-agent targets on the offensive side of the ball, check out Episode 41 of the Bears On Tap podcast. You can tune in on Apple Podcasts and Spotify among several different platforms in addition to the embedded media player below and as always on the podcasts tab of the website.
---