This offseason started with a bang when the Bears re-signed Eddie Jackson. After the 2019 season, it seemed as if the Bears were planning to head in a different direction when it comes who is playing next to one of their top stars. There will be a few players on the open market that could fit right in with this defense. The best fit? The Hitman Karl Joseph.
The Bears' defense could use a player like Joseph. He is someone who can step up into the box or step back as a playmaker in coverage. For his size, he is still has known around the league as a big hitter. That element is something this defense could really use again. His aggressive playing style could help get this defense on track to creating turnovers again.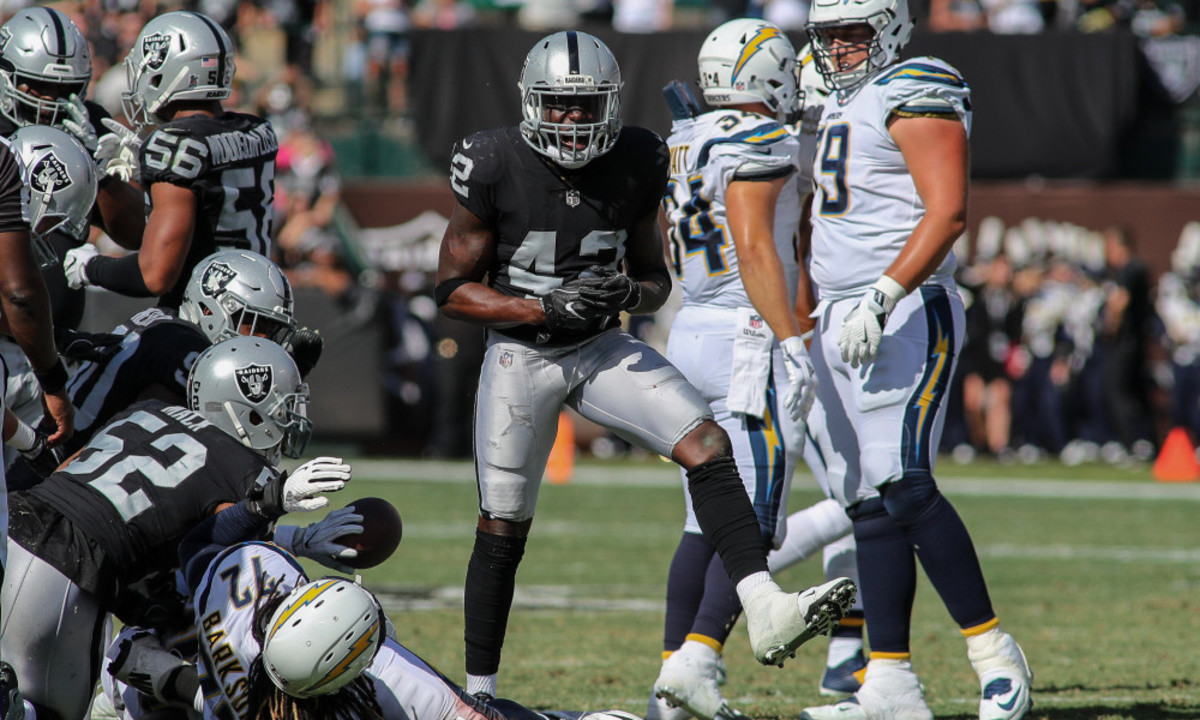 In his four years with the Raiders, he has had one forced fumble and three fumble recoveries in addition to four interceptions and three sacks. Throughout his tenure in Oakland, he was always a consistent tackler. The tackles for loss category is a segment of Joseph's resume that tends to go unnoticed. Joseph has a total of nine in his career and posted a career-high four TFL's in just nine games last season.
There is one downside concerning his four-year career, however, and that is health. Karl Joseph has never played a full 16-game season. In 2019, he missed the most games of any season in his career (seven) due to a foot injury. That injury risk may be a characteristic that scares off some interested parties at this point. However, the Bears have enough talent on defense to survive such an injury. Joseph may be looking for a contract that could be used as a prove-it year. What would it cost?
The talent is there for a former first-round pick. Additionally, he is coming off his rookie deal after another injury. His current market value is projected to be around $6 million, but the final cost will likely come in lower due to his injury history. The best avenue for him would be to come to a team with a top-tier defense on a one-year, prove-it deal. There is no better defense to join than the one here in Chicago. Will the Bears make a splash at the safety position in free agency?
For further commentary on the Bears' potential free-agent targets on the defensive side of the ball, check out Episode 42 of the Bears On Tap podcast. You can tune in on Apple Podcasts and Spotify among several different platforms in addition to the embedded media player below and as always on the podcasts tab of the website.
---